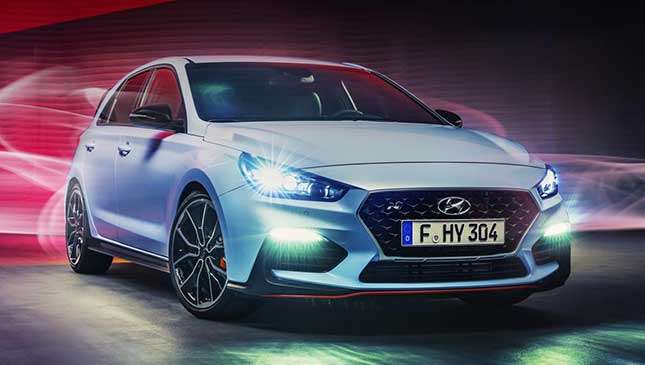 At last, we give you Hyundai's first proper hot hatch. The i30 N has been teased for months but at last we know all the numbers and have had a peek at how it looks.
The looks you may still be digesting, so here's a run through the numbers. It's front-wheel drive, with a 2.0-liter four-cylinder petrol turbo providing the power. There's a base 247hp tune, or a Performance Package car, which gets 271hp. Both have the same amount of torque—488Nm—and both have a 249kph top speed. The Performance Package is 0.3 seconds quicker at completing 0-100kph, at 6.1 seconds.
But you do want the Performance Package. That's because it also adds an electronic limited-slip differential, gets bigger 19-inch wheels wrapped in very grown up Pirelli P-Zero tires, rides a little lower, and gets a variable exhaust system. It's a hot hatch, so you want it to make a little noise, right?
Both cars come as standard with a six-speed manual gearbox—no paddleshift option—which gets launch control and rev-matching tech, so the car heels-and-toes for you on downchanges. The new Civic Type R also does that, but here you can simply turn it on and off with a button on the steering wheel. A more driver-focused process than the Honda…
Continue reading below ↓
Recommended Videos
Steering wheel buttons also switch the car through its various suspension and drivetrain modes. The N button is the one to press to put the i30 N in its toughest, feistiest modes. The stability control can be turned completely off, but also has a middle Sport mode for a bit of extra self-preservation.
Other wonderfully driver-focused touches include big hugging sports seats, a proper manual handbrake, and an illuminated rev-counter, whose red line moves as the car warms up. It's a touch we've seen in BMW M Division's cars, which is where Hyundai's performance car boss, Albert Biermann, used to work. Funny that.
"The Hyundai i30 N has been developed for no other purpose than to deliver maximum driving fun to our customers in an accessible high-performance package," says Biermann. The spec sheet reads very well (even if it's a smidgen less powerful than we expected, and some way behind the Civic), while our first impressions behind the wheel proved promising, too.
Right, those looks. What do you think? The Performance Blue paint is one area for debate. It's inspired by Hyundai's rally team—as is the whole car—but you can have red, white, gray or black too. We quite like it, and we like the rest of it, too. It's a tasteful makeover of the standard i30 that doesn't go over the top, even if the red detailing is a bit unoriginal.
No prices just yet, but expect the i30 N to be priced competitively against the VW Golf GTI and Peugeot 308 GTI—its key rivals. Could Hyundai tempt you away from the hot hatch establishment?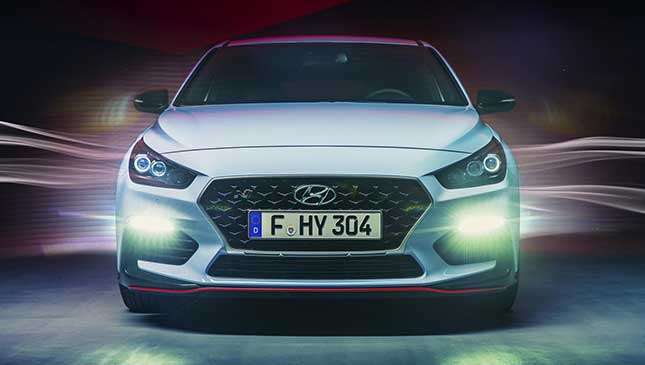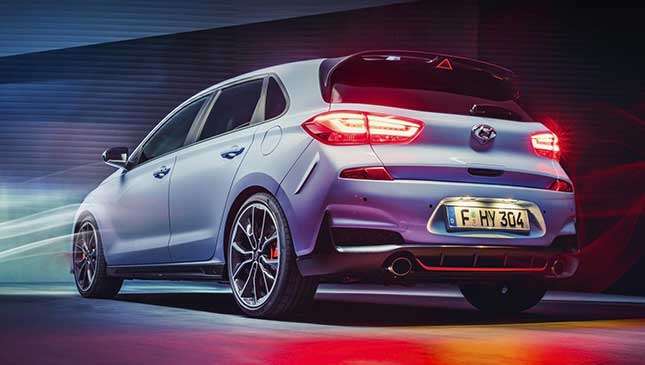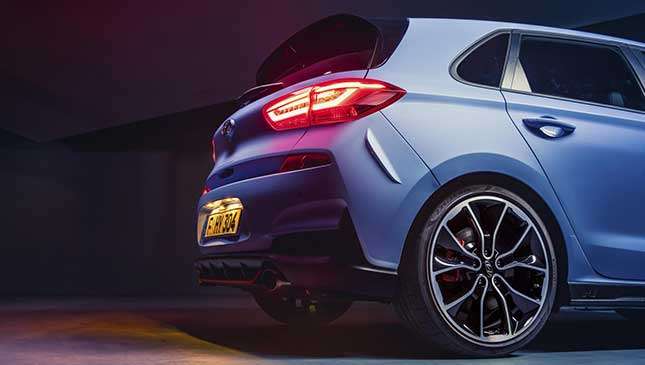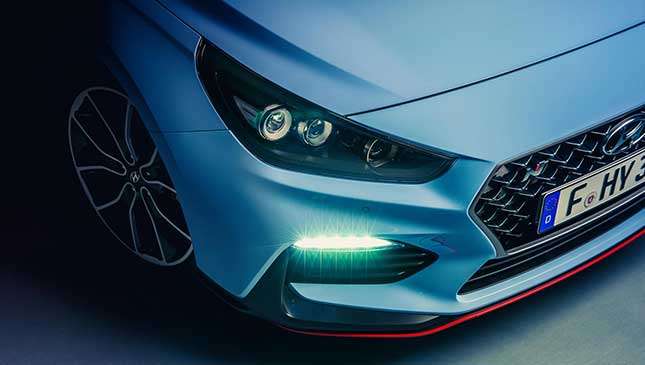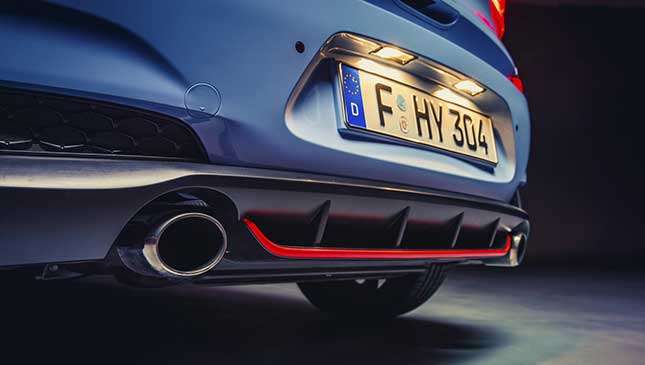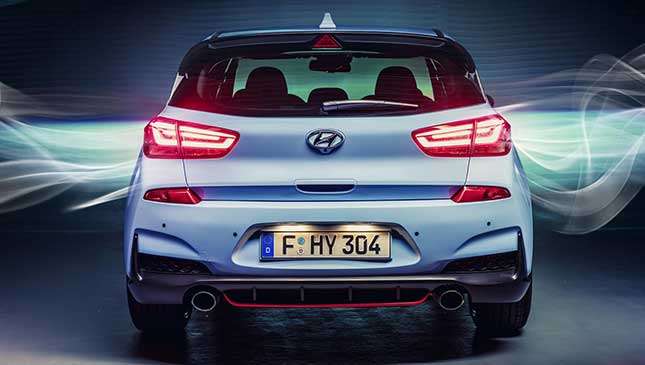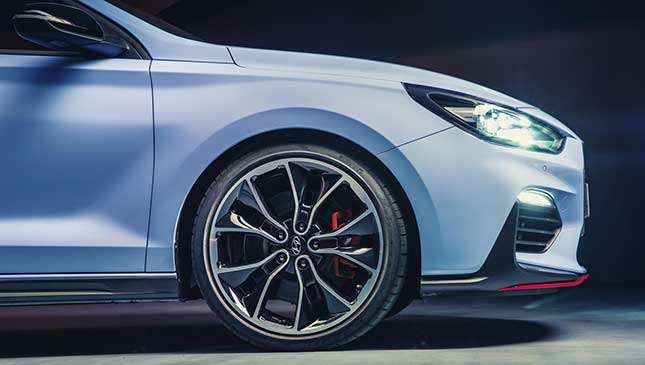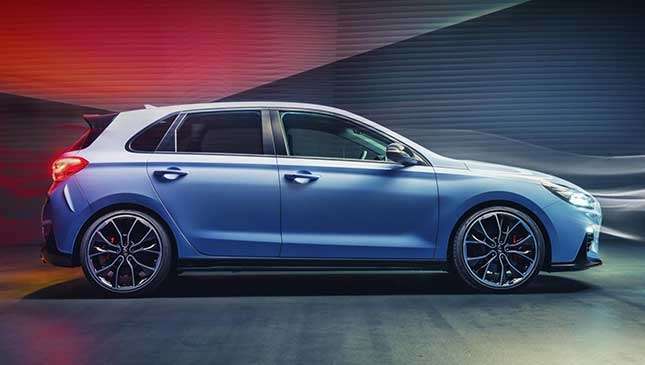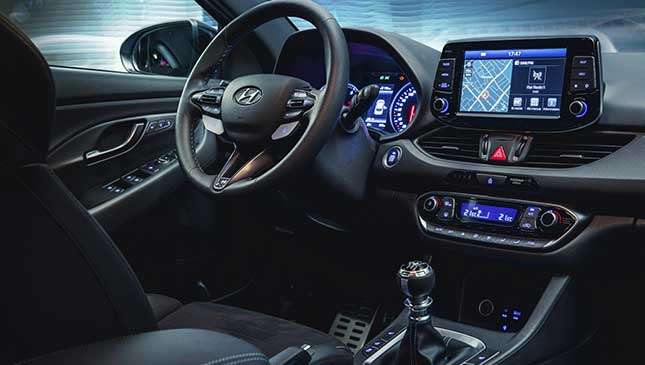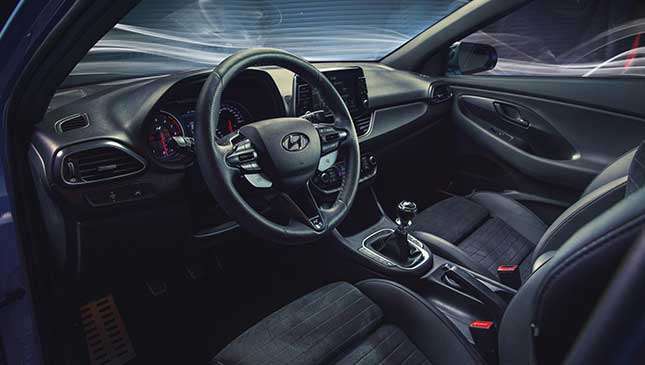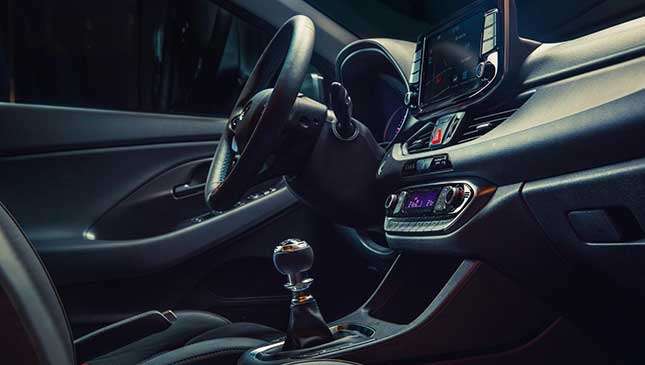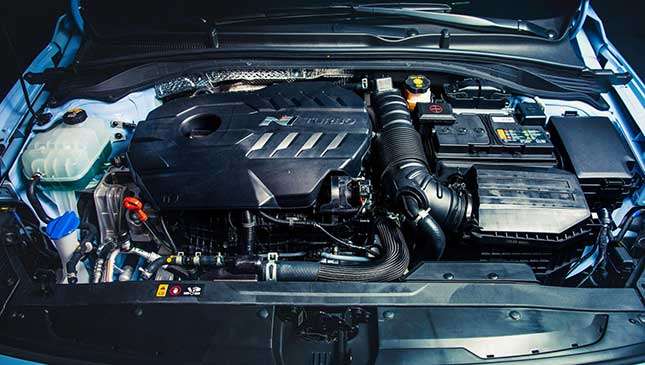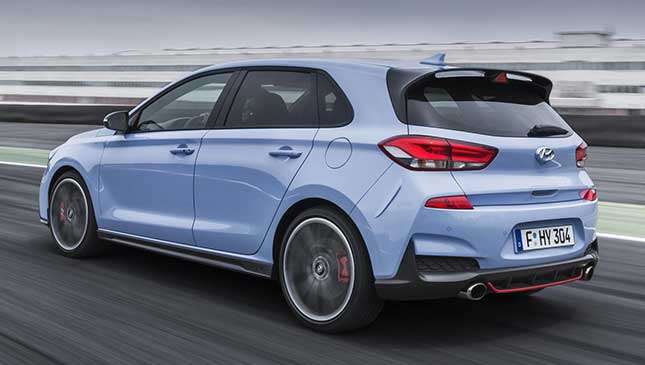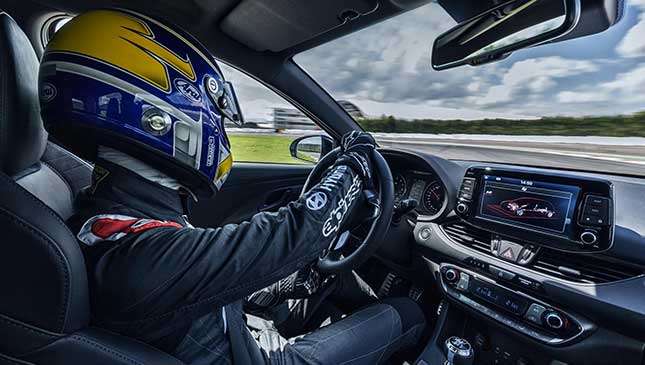 NOTE: This article first appeared on TopGear.com. Minor edits have been made.