Over a thousand kilometers without refueling. Can you imagine the savings? We can, and we're crying inside at the thought of how big an impact this would have on our budgets.
If you own a Hyundai Kona Electric, you don't have to just picture it—the vehicle recently proved it can hit that mileage, setting a new 64kWh battery Worldwide Harmonized Light Vehicle Test Procedure (WLTP) range record of 1,026km on a single full charge.
Okay, okay. Granted, the record-setting run was conducted in a controlled setting, taking place over 35 hours at the Lausitzring racetrack in northern Germany. Regardless, the results are impressive. The Kona Electric managed 1,018.7km, 1,024.1km, and the record 1,026km over three runs, averaging 14.7 kWh per 100km.
All the units used were stock and equipped with factory-spec tires, too, though there is a bit of an asterisk, as their A/C systems were switched off during testing.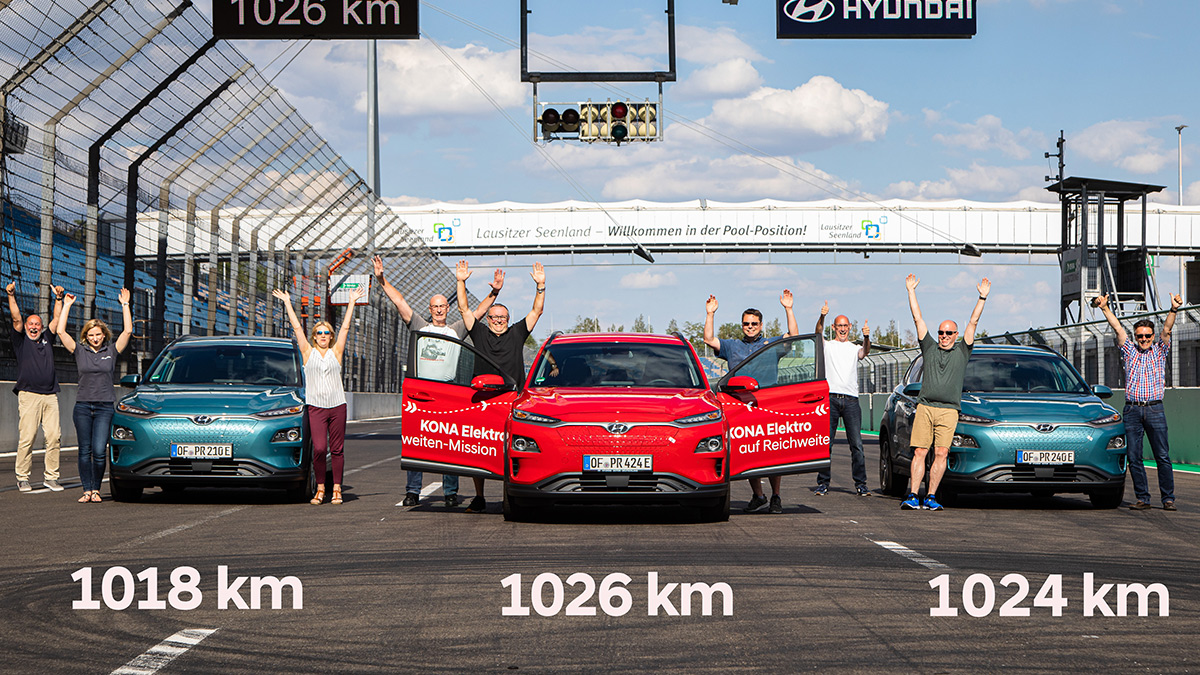 Continue reading below ↓
Recommended Videos
"With this test, the Kona Electric confirmed what many of our customers already know: it is a reliably efficient and eco-friendly lifestyle SUV that is practical for everyday use," Jürgen Keller, Hyundai Motor Deutschland managing director, said in a statement. "Customers driving the Kona Electric or other Hyundai EVs can expect to drive long distances without recharging or feeling range anxiety."
Not bad, but it's hardly the Kona's most impressive feat this year. In January, the vehicle set a Guinness World Record for the highest-driven electric vehicle, after the EV drove up Tibet's Sawula Pass to an altitude of 5,731 meters. It beat the previous record-holder, a Nio ES8, by just 15 meters.
Savings—another reason, and probably the biggest one, why we want electric vehicles to take off in the Philippine market. Would you consider buying one if more EV offerings become available and more infrastructure is put in place, or do you prefer conventional powertrains? Let us know in the comments.