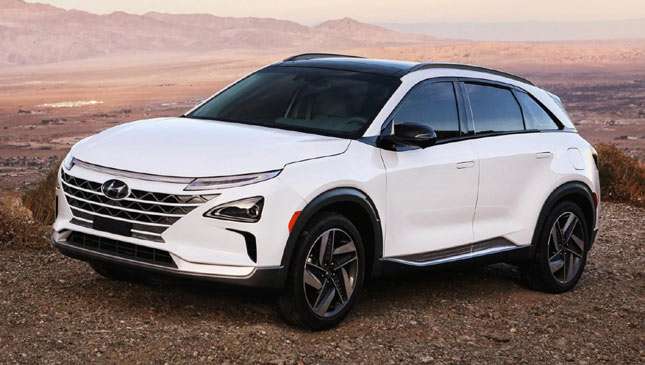 The SUV you see above is the Hyundai Nexo, its new hydrogen fuel-cell vehicle. We've had a glimpse of it already, but the Consumer Electronics Show (CES) in Las Vegas has given us a proper look.
It's near-production ready, and in case we've not already made it clear, Hyundai's made it look like a regular car. The styling follows the company's FE concept which we saw at Geneva last year.
As it stands, the Nexo will manage more than 800km on a single tank, or charge, or whatever nomenclature we'll use if this becomes commonly used technology. It will have 160hp on tap, which is a performance boost of 20% compared to its predecessor, the iX35 Fuel Cell. It cuts the 0-100kph time from 12.5 to 9.5 seconds. Being a fuel cell, though, it's the 0-50kph sprint that will be really punchy and effective.
It's as if they brainstormed all the usual objections to fuel cell tech and then went about solving them. If this sounds like praise, that's because it is—we're all for someone being clever enough to come up with new ideas and brave enough to see them through.
ADVERTISEMENT - CONTINUE READING BELOW ↓
It promises, for example, that the "highly durable catalyst technology" gives it more longevity than that iX35 Fuel Cell. The unnamed SUV gets a three-tank setup, all equally sized, with things like a plastic liner and layering pattern to reduce thickness and improve the storage mass per tank weight.
There's more, too—the Nexo will get loads of driver assistance tech. It's the stuff we're familiar with from higher-end carmakers: lane-keep assist to tag onto cruise control, effectively making the Nexo self-driving on motorways, plus remote parking, while the blind spot monitor takes the form of live video footage rather than just some beeps or flashing lights.
The Nexo forms part of Hyundai's bigger plan to develop 21 eco-friendly models across both it and Kia by 2020, across a range of powertrains: electric, hybrid and fuel cell. There's the EV Kona due in 2018, for example, an all-electric Genesis in 2021, and a full long-range EV car with a range of 500km after 2021. Kia has used the CES to show off its own battery SUV.
Reckon this SUV is interesting enough to get you excited about hydrogen cars?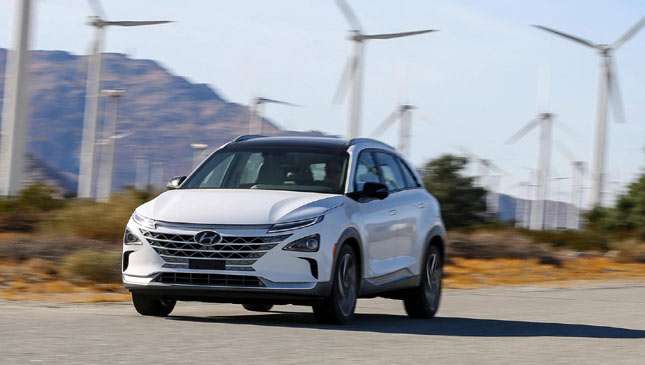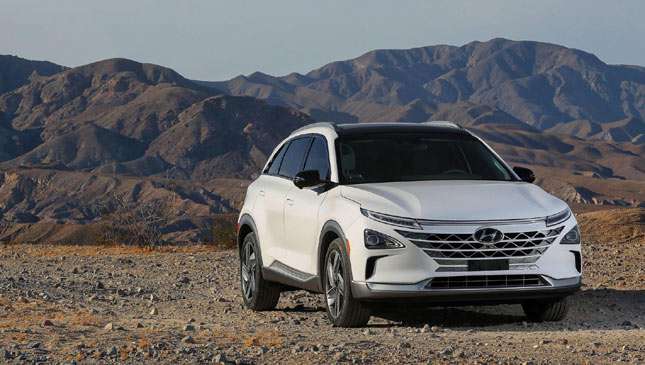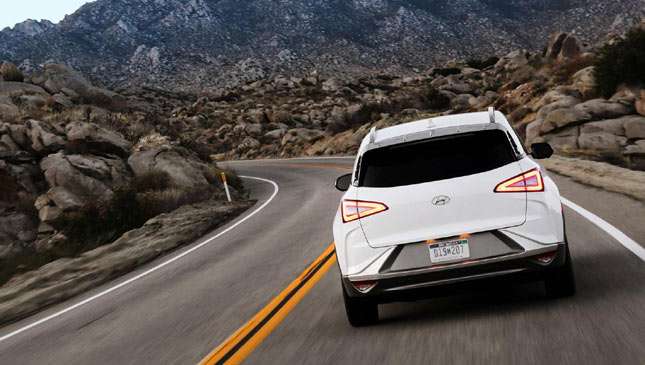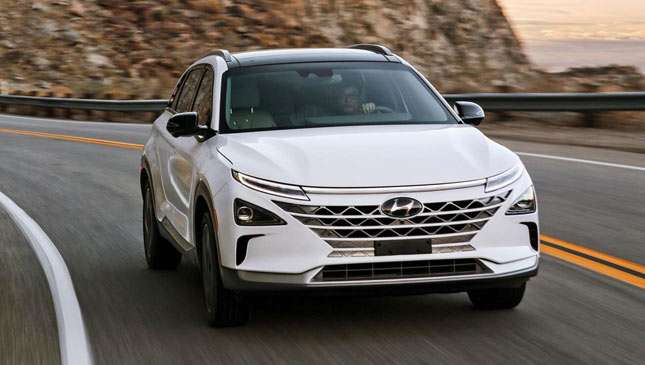 ADVERTISEMENT - CONTINUE READING BELOW ↓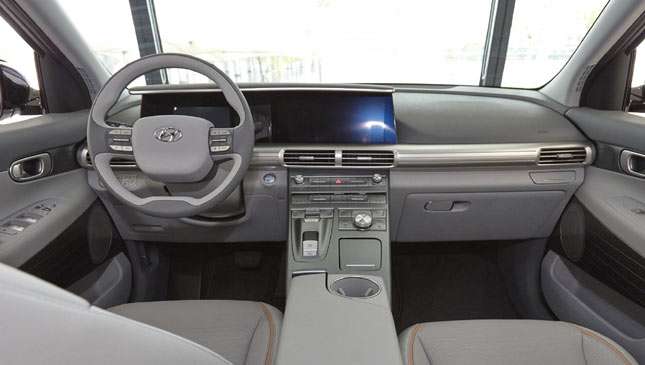 NOTE: This article first appeared on TopGear.com. Minor edits have been made.