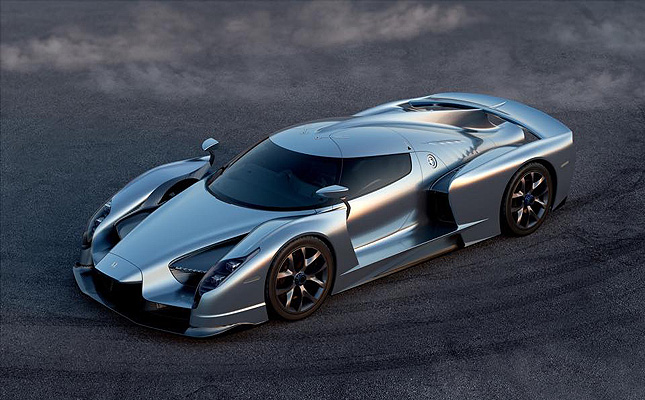 In December 2014, we reported that James Glickenhaus--owner and commissioner of the famed Ferrari P4/5 by Pininfarina--had revealed his latest project car, the SCG003, albeit in vinyl-wrap camouflage. He was to debut the car at the Geneva Motor Show this March before running it at the 24 Hours of Nurburgring in May.
Well, only a few hours ago, Glickenhaus has shared via his team's Facebook page what the SCG003 finally looks like in its Stradale road-going version.
Built entirely from the ground up by Scuderia Cameron Glickenhaus, the SCG003 got its name for being the third one-off vehicle after the P4/5 and the P4/5 Competizione to be designed by Glickenhaus and erstwhile Pininfarina Special Projects chief Paolo Garella--and for its three integrated wings. The SCG003 is also largely made of carbon fiber and is smaller than the hypercars it was designed to go up against like the McLaren P1, the Ferrari La Ferrari and the Porsche 918.
We'll give you more details on the SCG003 when it makes its official revelation a few hours from now on its official website: scg003project.com.