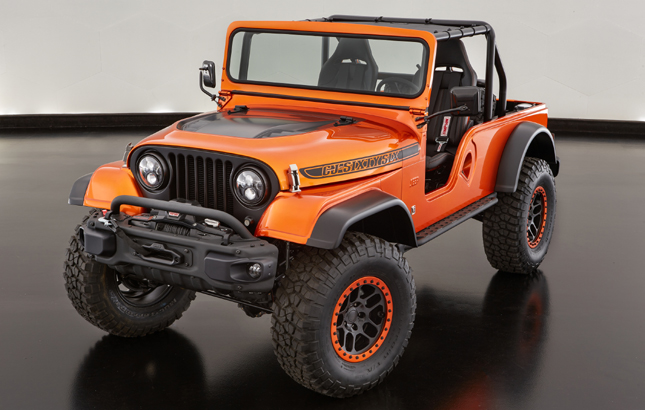 Fiat Chrysler Automobiles (FCA), under which big name automakers such as Jeep, Dodge and Chrysler are subsidiaries, had a ton going for it entering SEMA 2016. The company had a strong showing from the previous year, and its diverse lineup of vehicles continues to be ripe with aftermarket possibilities.
ADVERTISEMENT - CONTINUE READING BELOW ↓
Of course, this didn't mean that the brand wouldn't have its work cut out this year—especially seeing what the competition was able to whip up. Thankfully for FCA, it had a prominent name in the aftermarket scene under its wing as well: Mopar.
FCA and Mopar are currently showing off six customized vehicles at SEMA 2016. The most impressive of which has to be the Jeep CJ66. The one-of-a-kind Jeep is a mashup of three different models: a Jeep Wrangler TJ frame, 1966 Jeep Wrangler CJ body, and a few bits of the Wrangler JK here and there. It features Mopar Dana 44 front and rear axles for better off-road performance, as well as monstrous 35-inch all-terrain tires. And in that Copper Canyon (frankly, we would've settled for a simple "orange") hue? It's attractive as hell.
Next up is the Ram Macho Power Wagon, a tribute to the company's heavy-duty pickups of old. With gigantic 37-inch Nitto Trail Grappler MT tires and 18-inch wheels, it's hard to imagine the company thinking of any other name for it. What's more, the vehicle's storage is equally impressive, thanks to a sliding RamRack roof system. Other add-ons include off-road running boards, an LED light bar and clearance lights, bright silver skid plates, and an eye-catching Mango color finish.
ADVERTISEMENT - CONTINUE READING BELOW ↓
Recommended Videos
Our local food trucks have nothing on the company's party on wheels, the RAM ProMaster Pit Stop. A drop-down bar counter opens out from the side, and its cargo area has been modified with keg refrigeration capacity to serve drinks via a Mopar T-handle, a cue ball and pistol grip taps. This one runs on 20-inch Satin Black wheels and comes wrapped in checkered flag Pit Stop graphics.
If muscle cars are your thing, FCA also brought out a souped-up Challenger for SEMA 2016. The Dodge Shakedown Challenger puts out 485hp via a six-speed Viper Tremec T6060 transmission and shows off a custom lowered front and rear suspension. It runs on 19- and 20-inch SRT Hellcat wheels, a hand-built one-off frame, and a Bitchin Black paint job.
The ultra-aggressive-looking Dodge Durango Shaker, meanwhile, gets a custom-fabricated Shaker hood, a 3-inch lowering kit, 22-inch Mopar wheels, custom fender flares, central exhaust, an aerodynamic chin splitter, and an open grille design for improved airflow. The Shaker is powered by a 6.4-liter HEMI engine mated to an eight-speed AT, and comes in a cool B5 Blue finish.
ADVERTISEMENT - CONTINUE READING BELOW ↓
Capping things off is the Chrysler Pacifica Cadence concept. Mopar fitted the family vehicle with 20-inch tri-color wheels, a Thule surfboard carrier, Blue "Omega M" logo, a ton of interior cargo options, and even a pet kennel for the family pet—effectively transforming a mundane mommy van into a fun road trip companion. It's not exactly a mind-blowing customization, but still pretty neat.
These are just several of the company's 14-strong Mopar-modified lineup present at the SEMA show in Las Vegas, Nevada. No doubt this is just a small preview of FCA's and Mopar's vast aftermarket potential.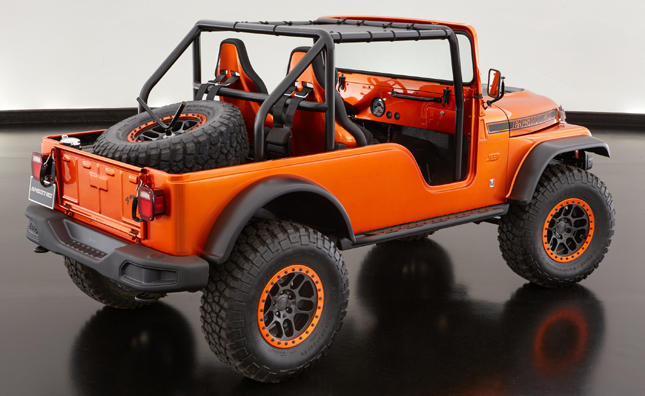 ADVERTISEMENT - CONTINUE READING BELOW ↓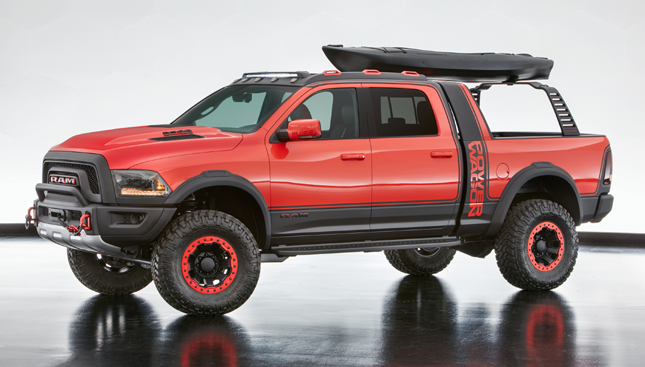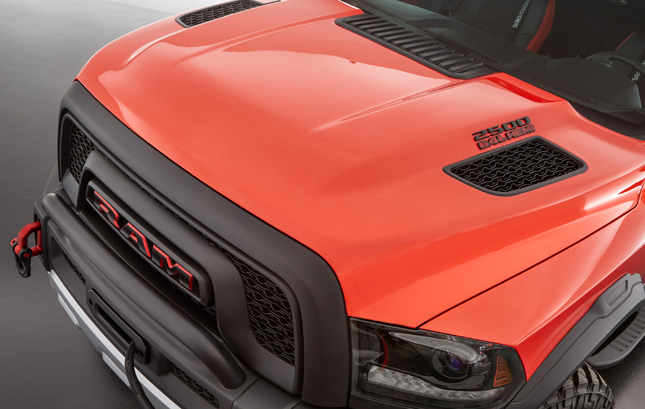 ADVERTISEMENT - CONTINUE READING BELOW ↓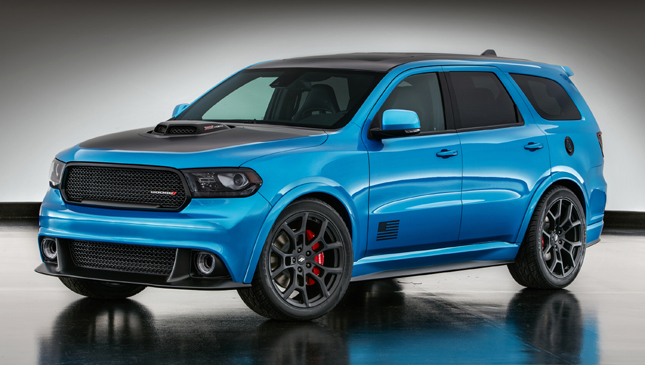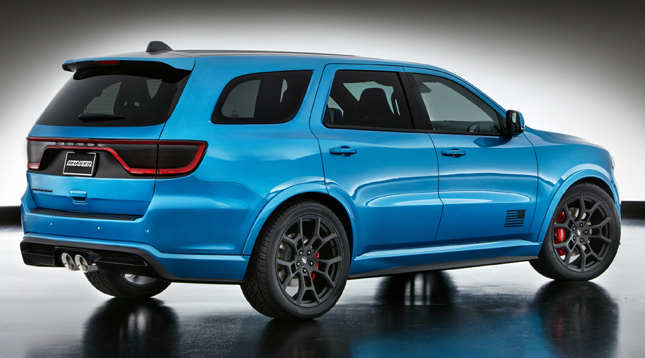 ADVERTISEMENT - CONTINUE READING BELOW ↓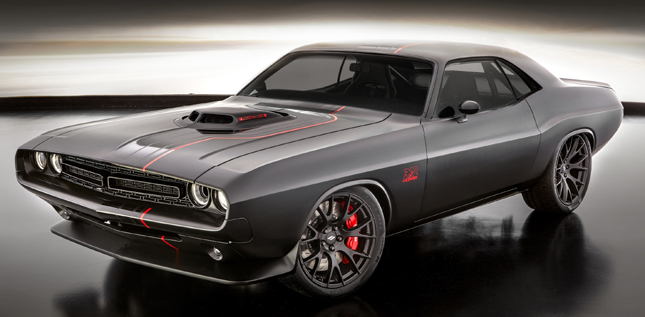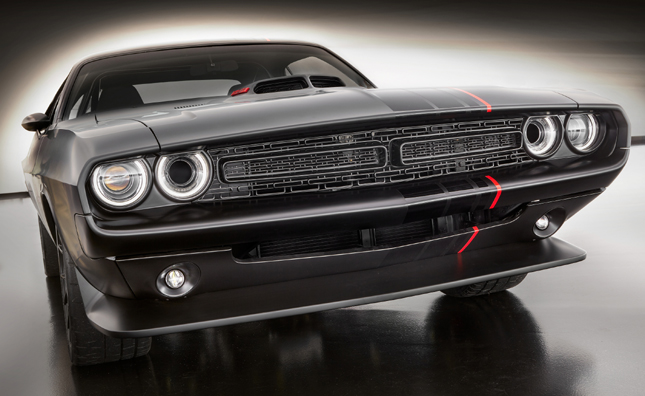 ADVERTISEMENT - CONTINUE READING BELOW ↓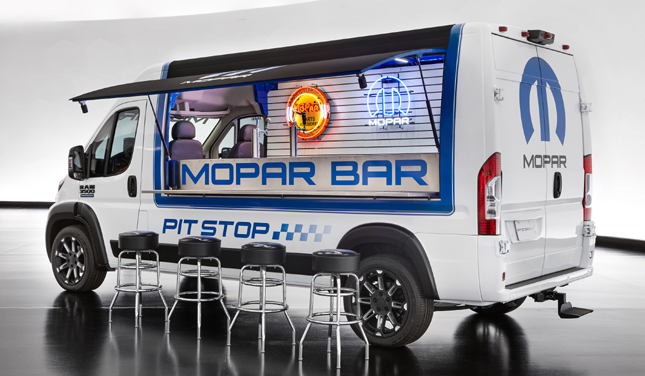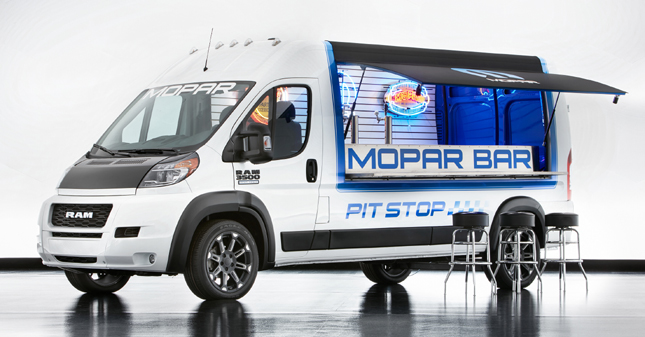 ADVERTISEMENT - CONTINUE READING BELOW ↓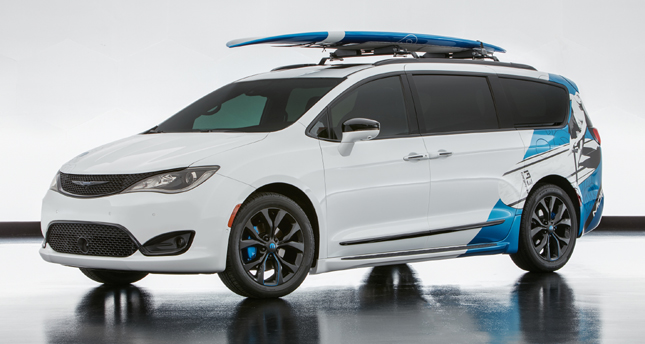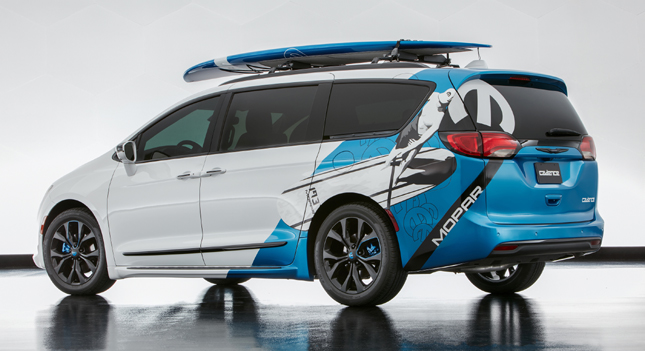 ADVERTISEMENT - CONTINUE READING BELOW ↓