We like the Jeep Gladiator. A lot. But will we like this truck as much with a diesel engine up front? And one called EcoDiesel, at that?
To help soothe the transition of an all-American pickup truck into diesel power, Jeep has identified how to please our immature little minds: a wildly adventurous concept car with all of the bells and every single whistle.
This is the Jeep Gladiator Farout, a sequel to the Jeep Wayout concept we took on a wild adventure in 2019. Remember 2019? The Wayout was the star of Jeep's annual Easter Safari back then, but alas, the 2020 staging was canceled—we need not touch on why—and we're being shown the concepts we could've had in a more remote, less hands-on way.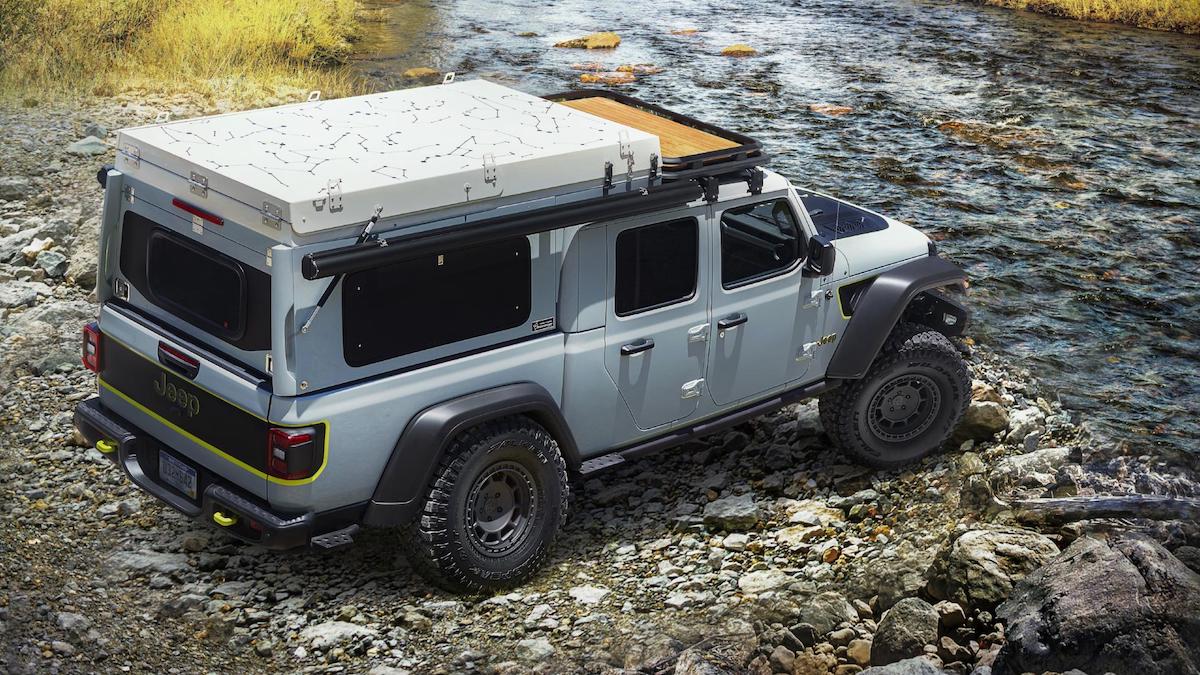 Continue reading below ↓
Recommended Videos
Which is a shame, really, as we would dearly love to get our hands on this. There's that new 260hp, 599Nm turbocharged V6 diesel up front, and a 4.9-meter by 2.3-meter deployable roof tent at the back, providing sleeping accommodations for four people. In the middle, you've a set of 37-inch all-terrain tires at the southern end of some Fox shock absorbers, while the interior has had a complete overhaul—particularly the section where you'd normally find the Gladiator's bed.
"Long gone is the cold, monochromatic look and feel of a traditional overlanding vehicle," we're told, the Farout's hindquarters possessing a wood-lined cabin resplendent with ambient lighting, a refrigerator, and stove, plus hanging storage racks and table and chairs for eating. A go-anywhere mobile house to escape the crowds? We've never been more in.
In other Gladiator-related news, Mopar has released a lift kit specifically for the EcoDiesel variant—in case you missed that, check out the story here. Makes you wish we get the oil-burner, too, in addition to our gasoline-powered Gladiator, doesn't it?
NOTE: This article first appeared on TopGear.com. Minor edits have been made.