Looking to get a little more up close and personal with the elements during off-road excursions? If you've been wanting to own a Wrangler, then Jeep and Mopar may have just come up with the perfect offering for you.
The Jeep Wrangler is now available with half-doors for an enhanced open-air experience. With lower window ledges, the new option provides drivers with improved visibility when maneuvering off the beaten path. That and the SUV looks a hell of a lot more rugged with these on instead of the traditional door setup.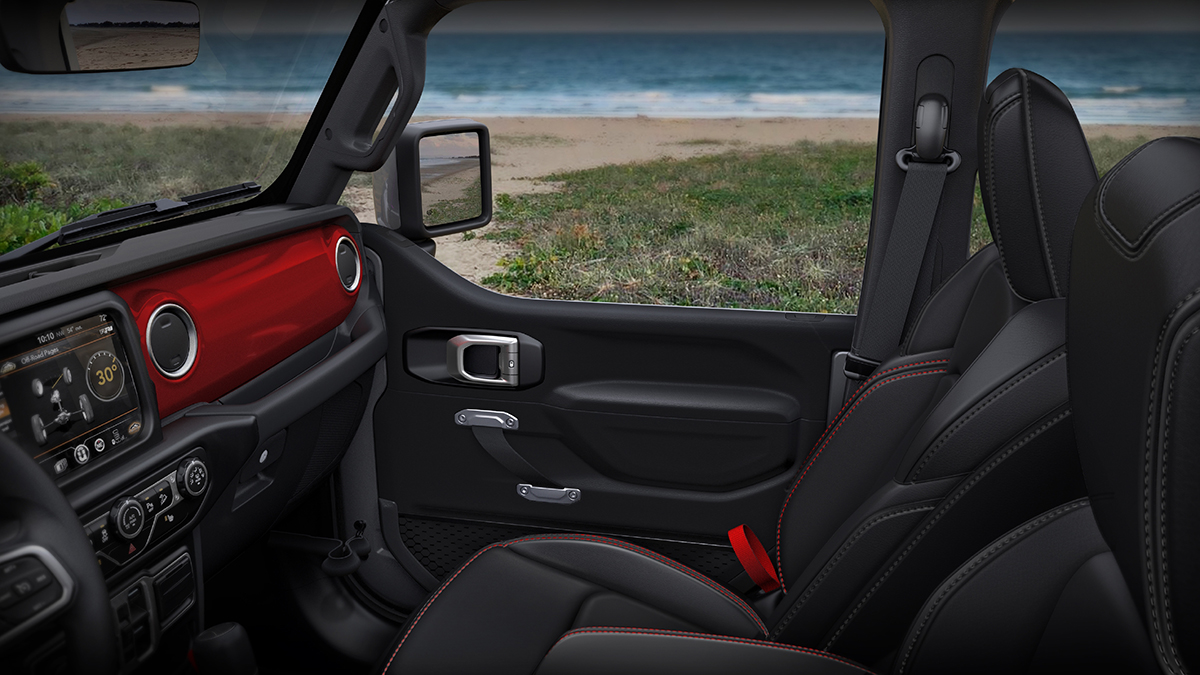 Pricing and packages
This option is available for both two- and four-door Jeep Wrangler units, and comes packaged with the Mopar Custom Shop's new Dual-Door Group factory offering. The half-doors can easily be swapped with the full ones in minutes because they use the same hinges, and they're compatible with the vehicle's door locks.
Continue reading below ↓
Recommended Videos
How much? The base vinyl package costs $2,350 (P114,000) for two-door units and $3,995 (P194,000) for four-doors. The package with premium acrylic upper-door assemblies, meanwhile, carries $2,550 (P124,000) and $4,395 (P213,000) price tags for two- and four-door units, respectively.
Nope, this package doesn't come cheap at all. But if you're looking to get the most authentic off-road experience and don't mind exposing yourself to the elements or your interior to a little dirt, it's definitely worth looking into.
So, do you prefer the Wrangler's appearance with the stock doors or these half ones? Let us know in the comments.