The move toward electrification is gaining momentum. Many countries plan on banning the sale of gasoline and diesel cars in as little as a decade's time. In that context, this Jeep Wrangler Rubicon 392 appears to represent the dinosaurs roaring viciously at the asteroid.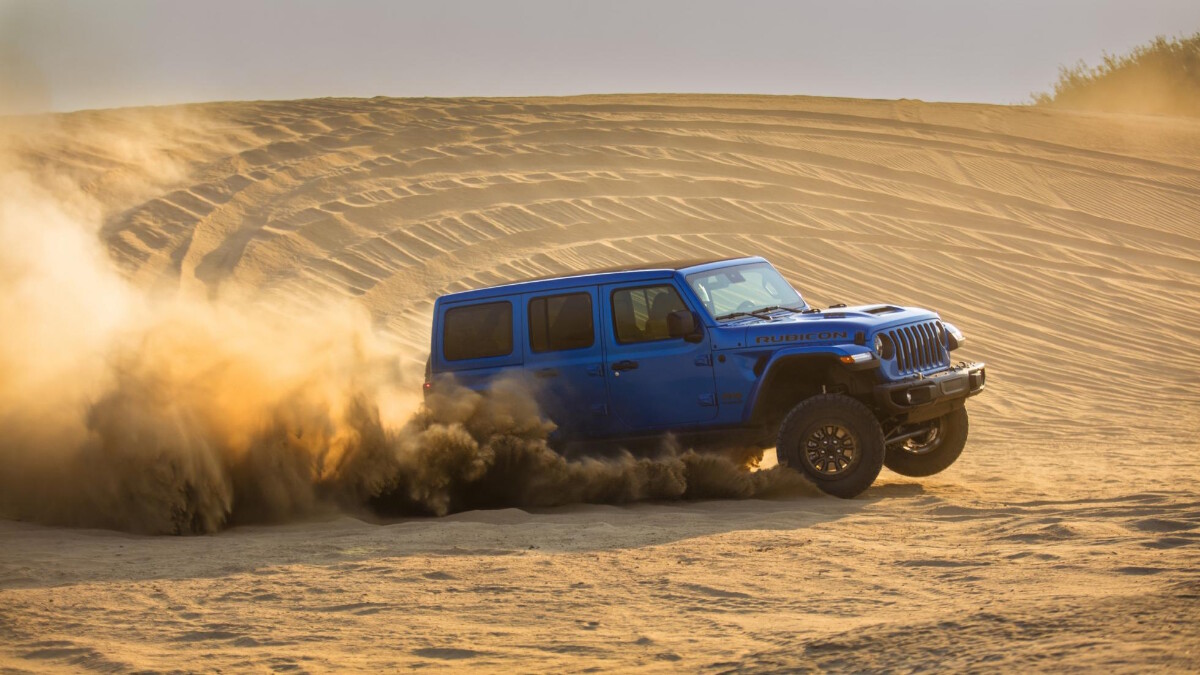 It's the first time in almost 40 years that Jeep has fitted V8s into its halo product on the production line. The V8 in question is 6.4 liters—or 392 cubic inches, hence the name—in size. It produces 470hp and 637Nm, enough for a 4.5sec 0-100kph time (not to mention a 13sec quarter-mile).
Continue reading below ↓
Recommended Videos
Which, in the days of sub-3sec Teslas, doesn't immediately stand out as mad. But look at the shape and size of this thing. Those 4.5sec are going to be a heck of a lot more dramatic than the sub-3sec it takes something more car-shaped to hit the same sort of speed.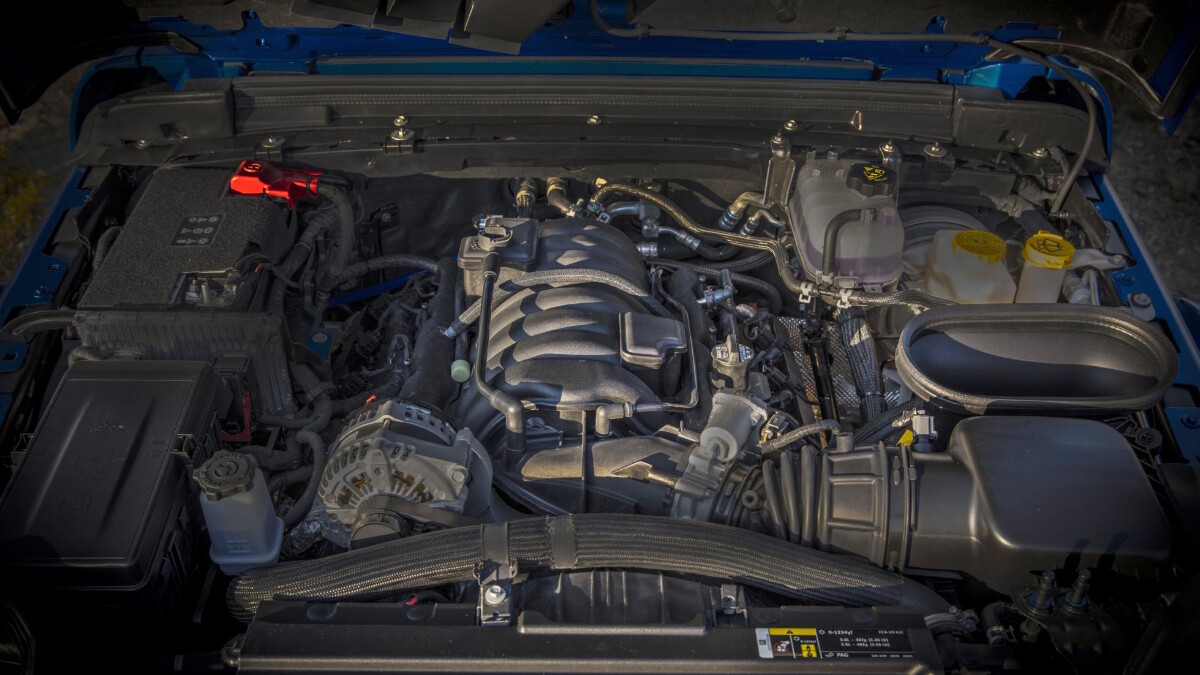 The V8 os linked exclusively to an eight-speed automatic gearbox, and naturally feeds all four wheels through varying levels of ferocity depending on which of the numerous off-road modes you've toggled. Fox shocks are standard, with 17-inch beadlock wheels (inside 33-inch tires) sitting proudly at the end of them.
Yep, while a Mercedes-AMG G63 is destined to be paraded loudly through urban environs, Jeep really wants you to take this thing off road. So, while there's a two-stage exhaust and the first paddle shifters ever fitted to a Wrangler, the Rubicon 392's big claims are all away from asphalt.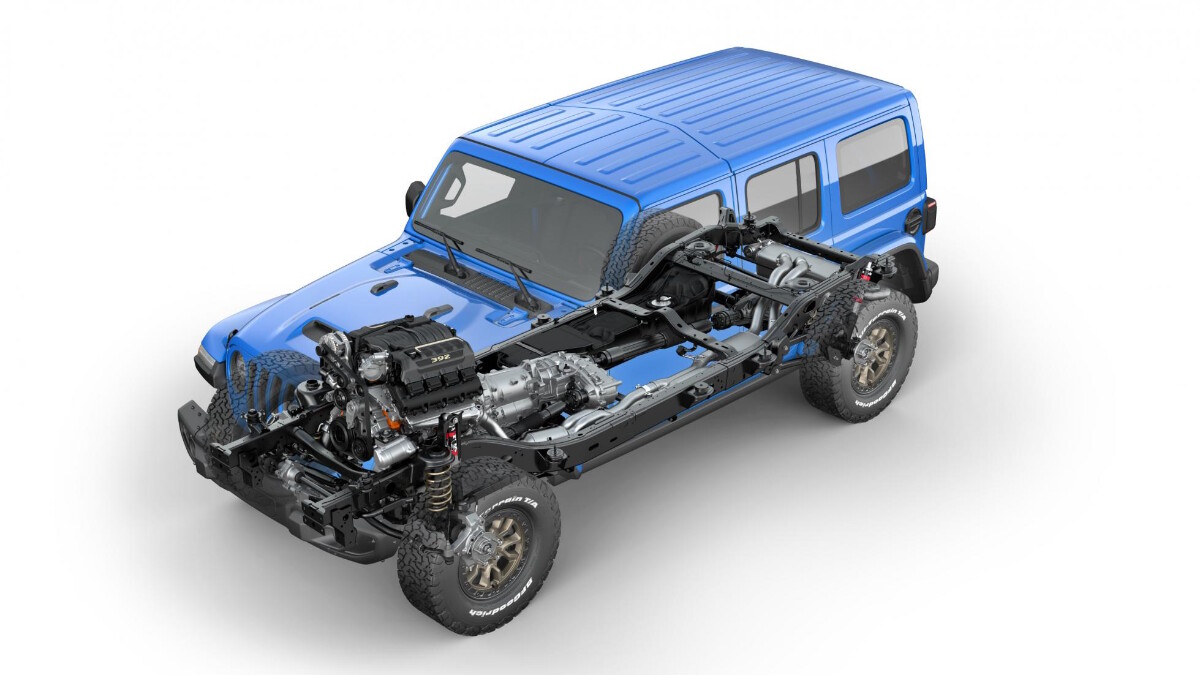 Claims like 75% of its prodigious torque arriving just above that almighty engine's idle speed, allowing you to climb steep inclines with minimal throttle input. Then there's the hood scoop: it gulps in air to help feed the engine but has a "tri-level ducting system" that separates out and drains water (up to 15 gallons a minute) should you have plunged into a bow wave while picking your way through a river. There's also a secondary air feed, which means the 392 can reach its top speed even if that scoop is full of mud or snow.
Far from roaring at the asteroid, then, this V8 Jeep plans on driving right over it. Like what you see so far? There are loads more photos to check out below.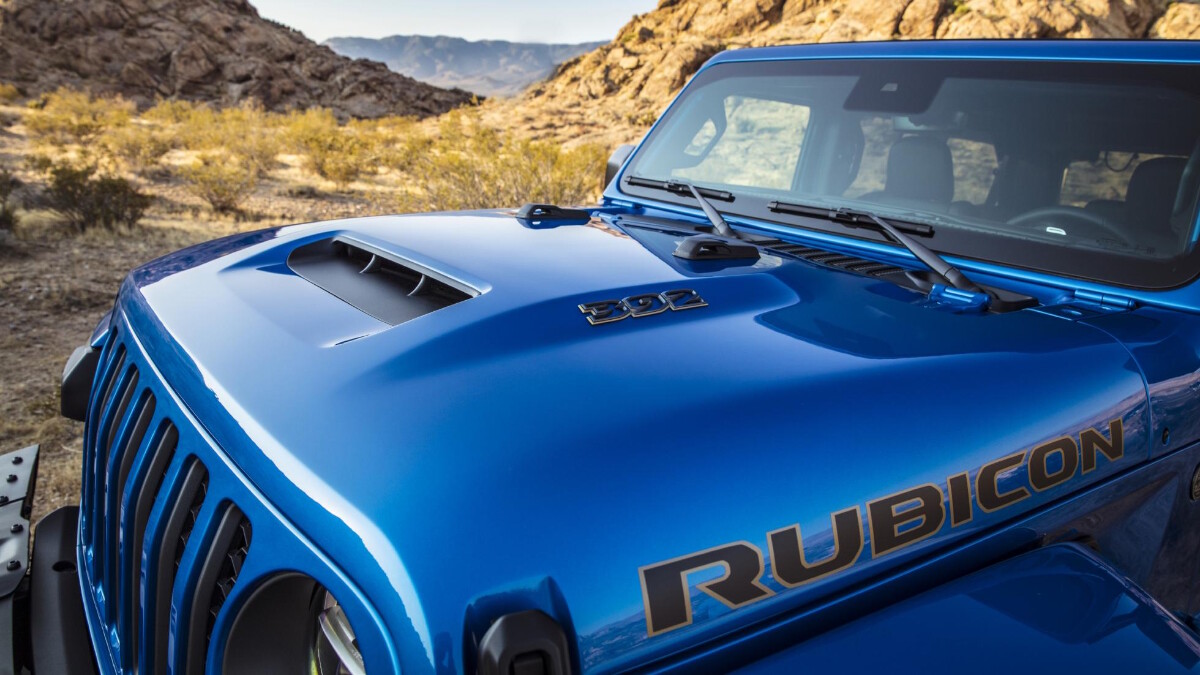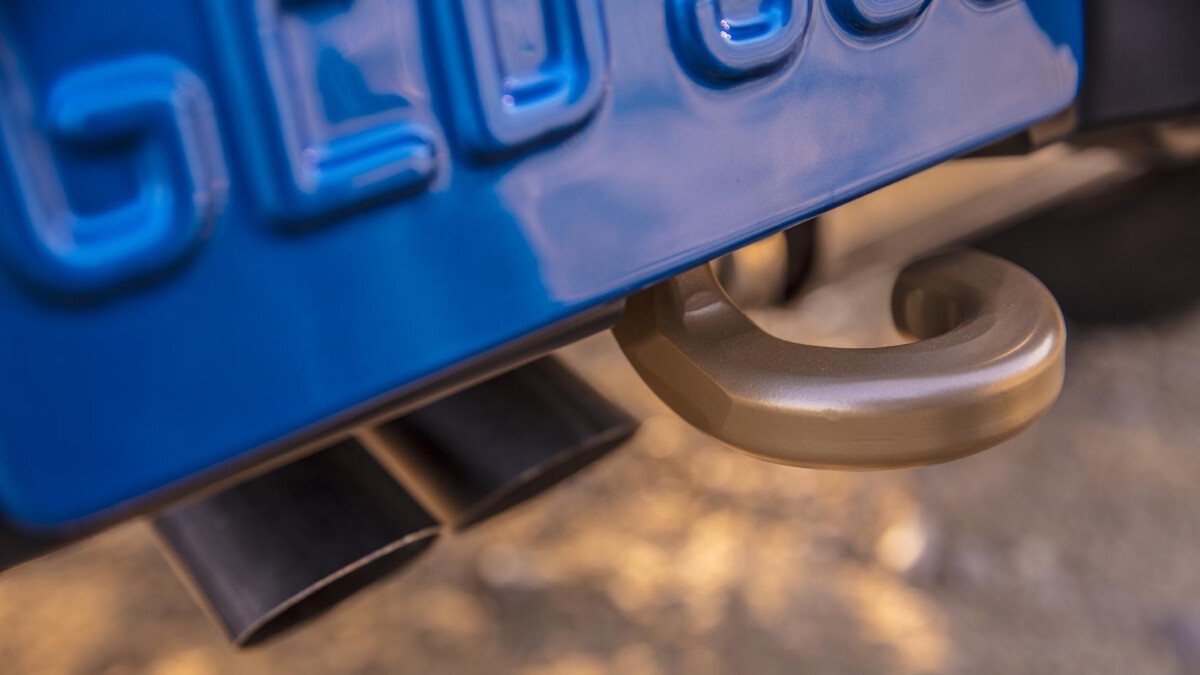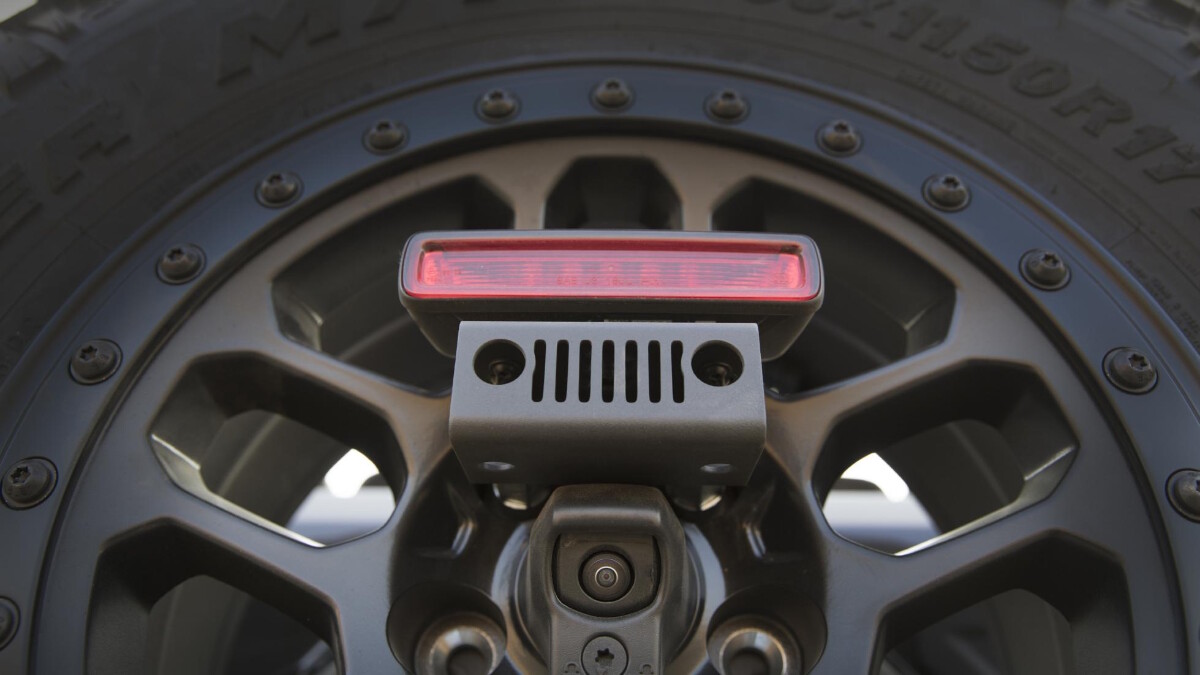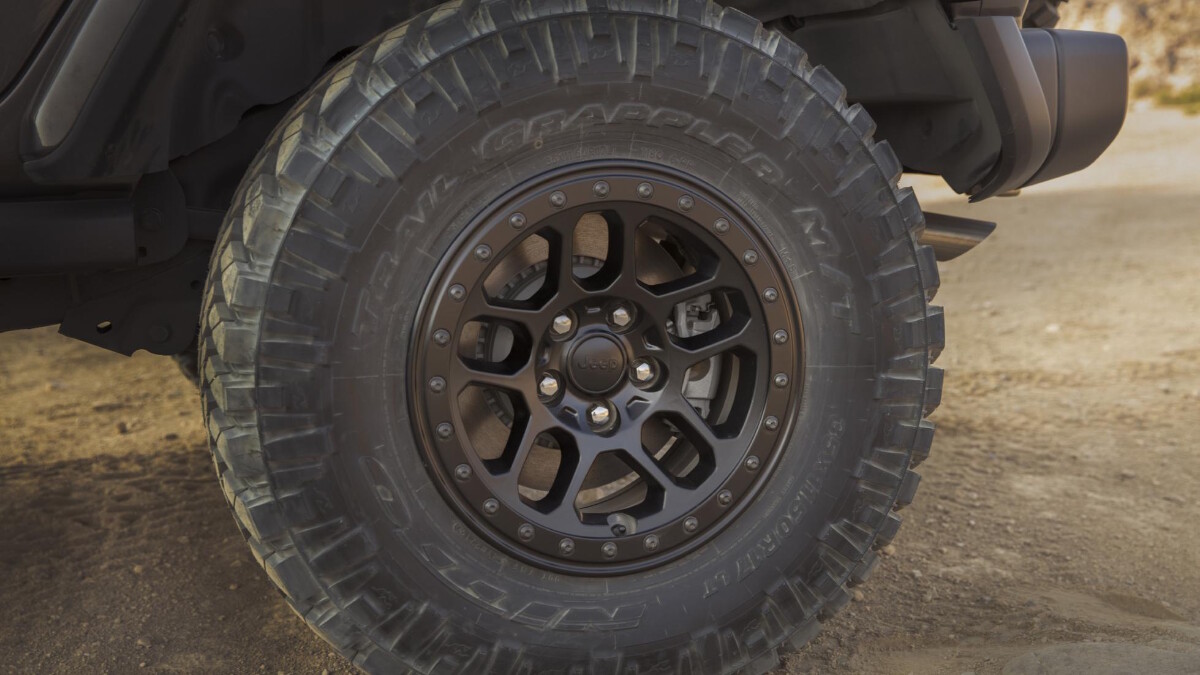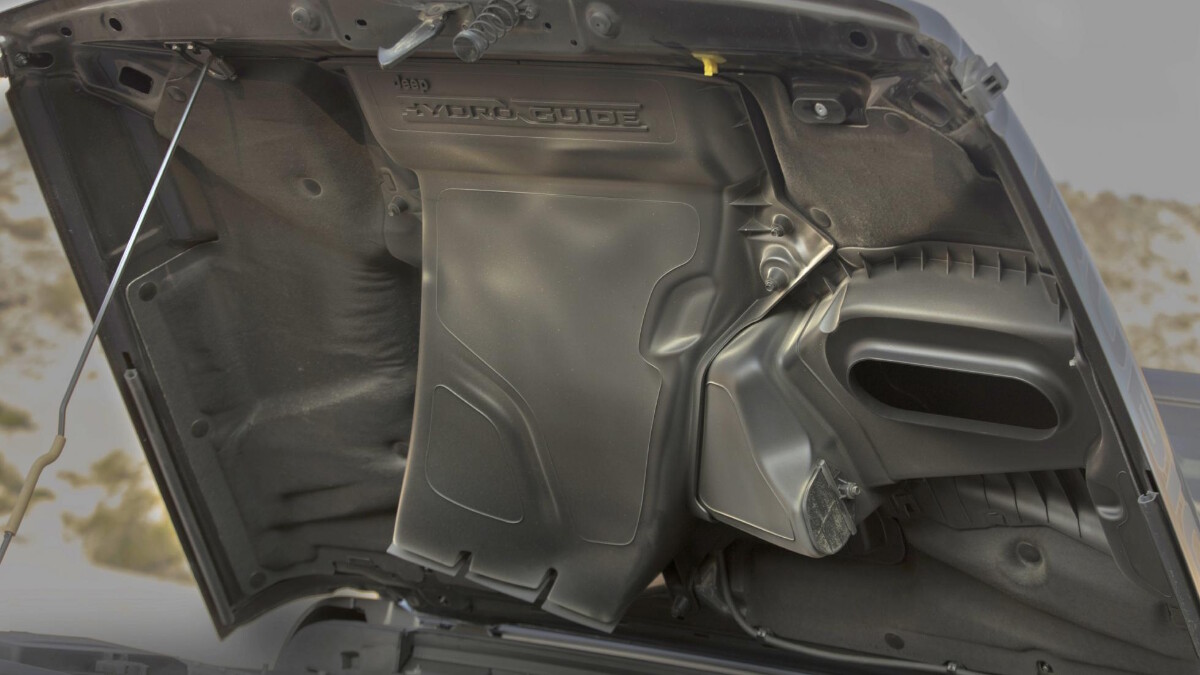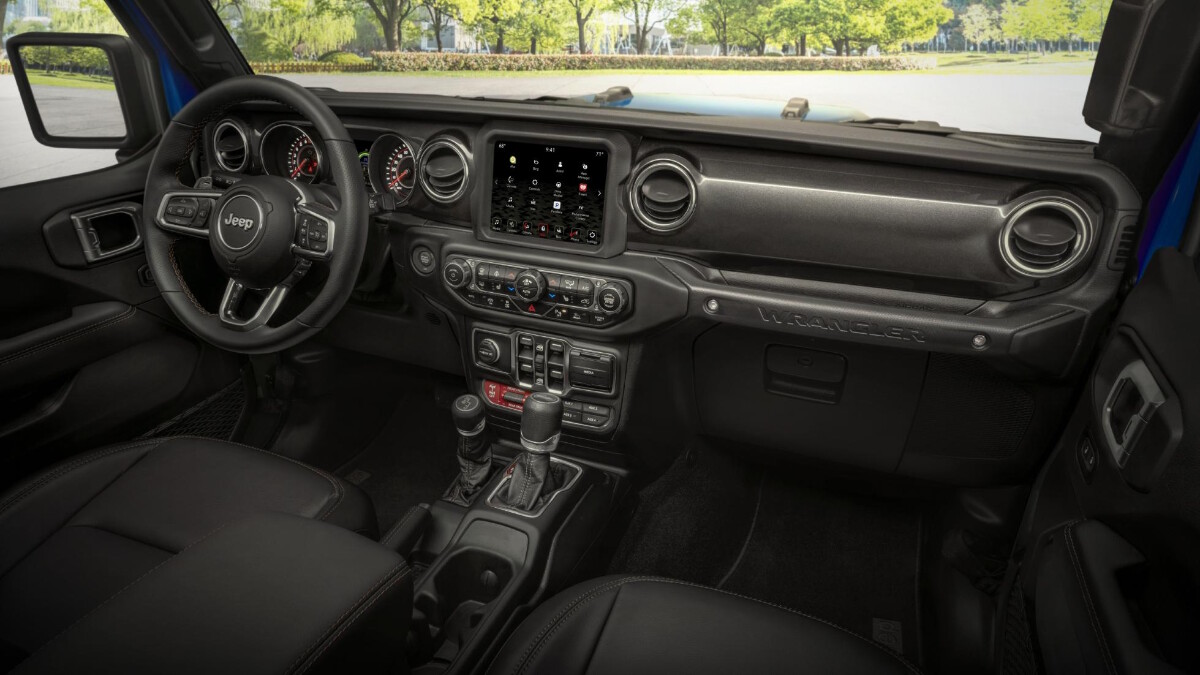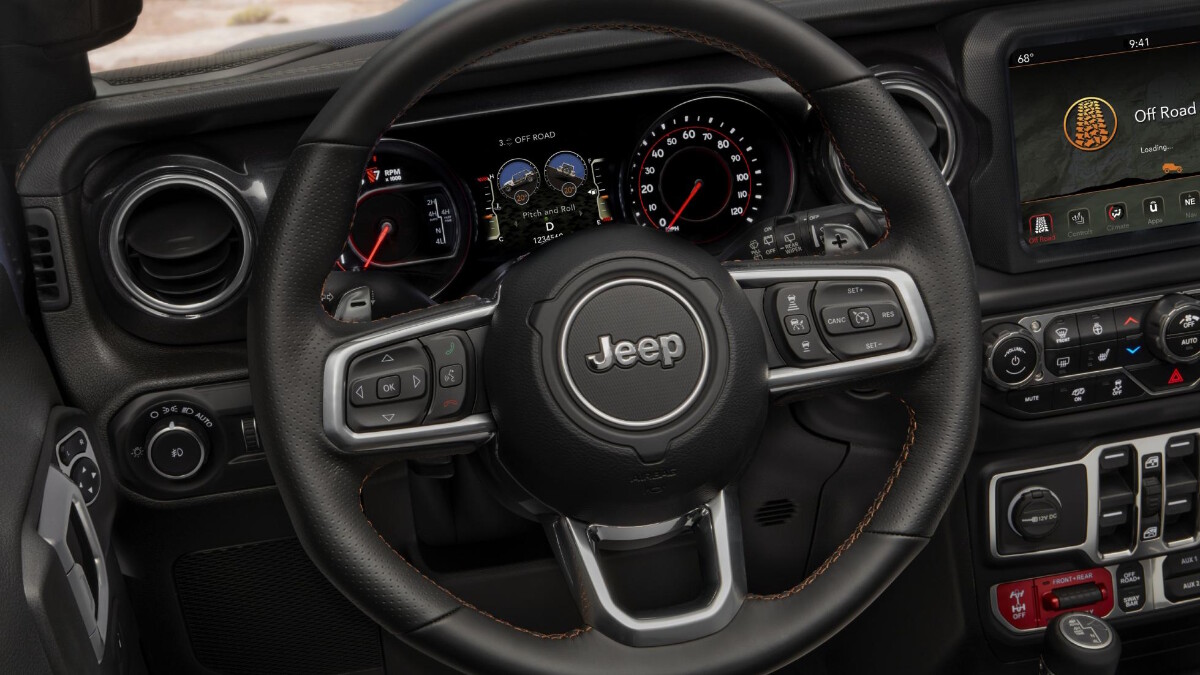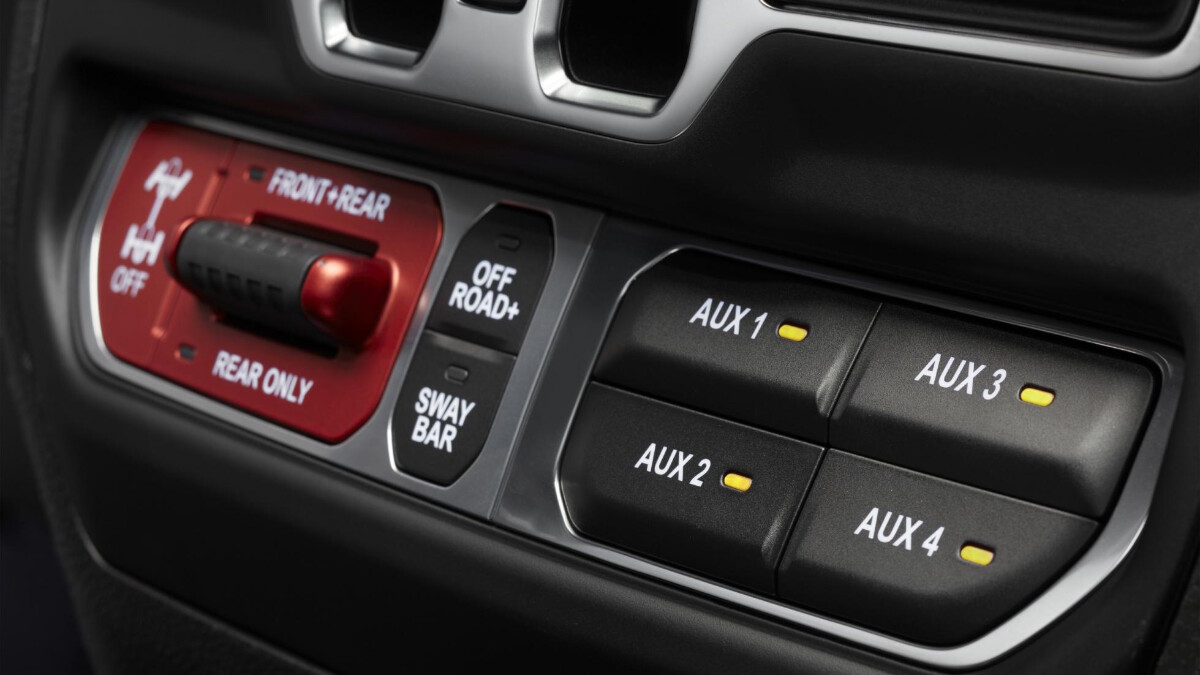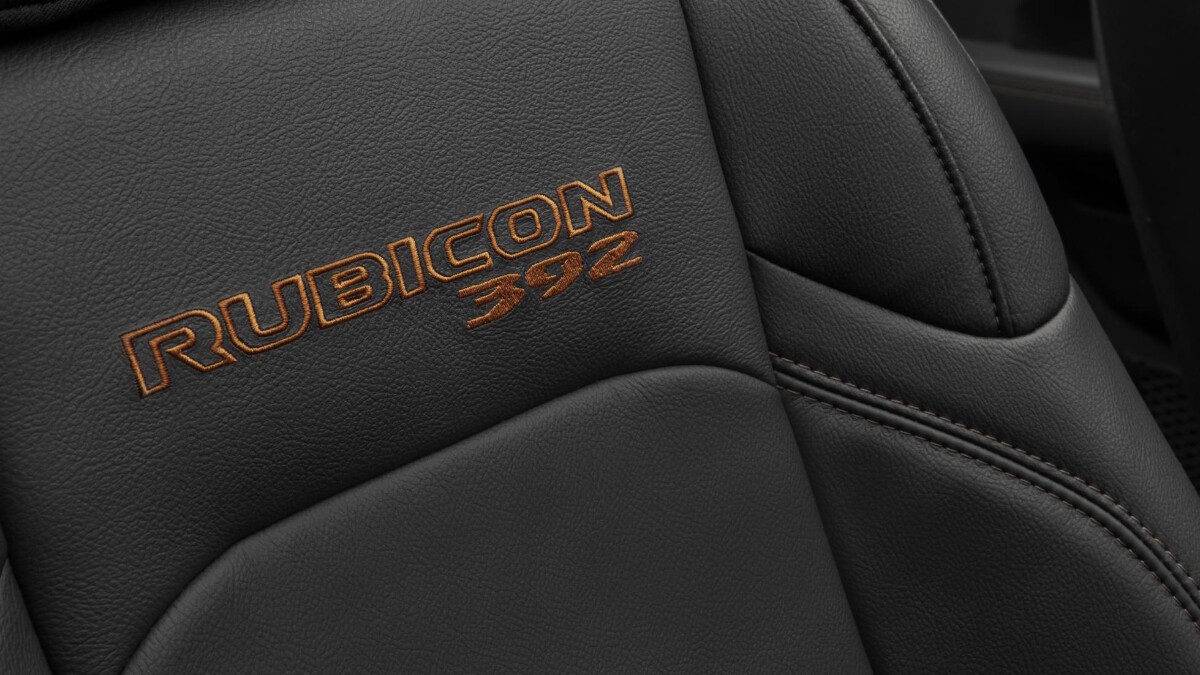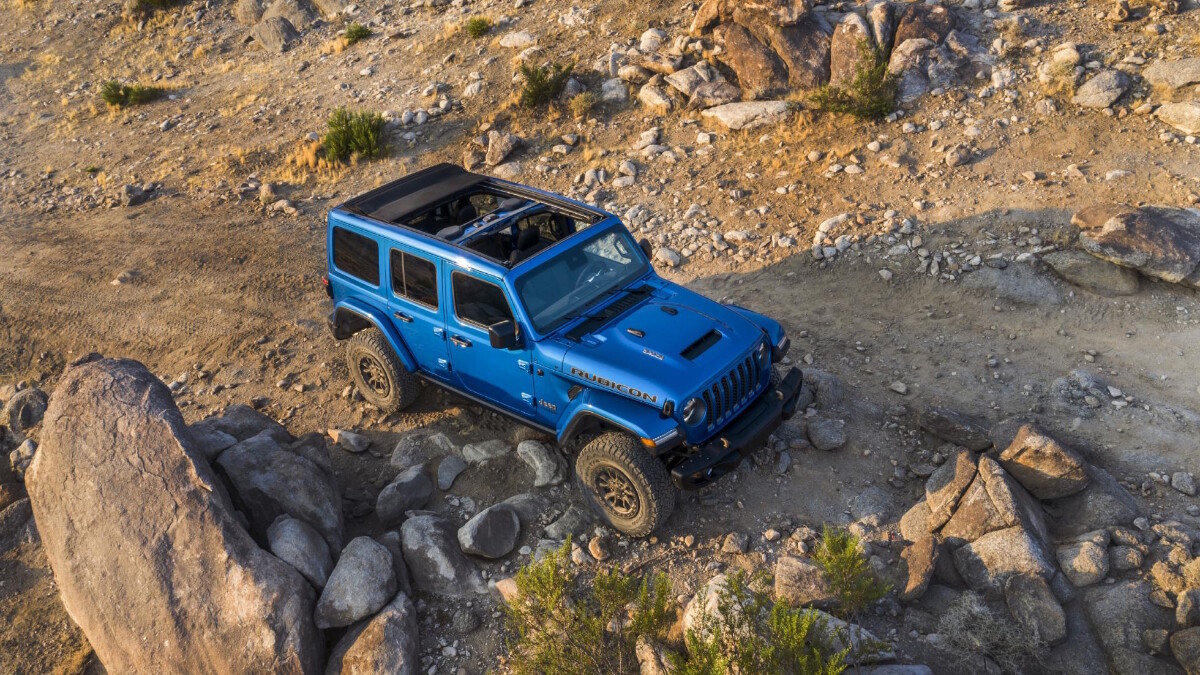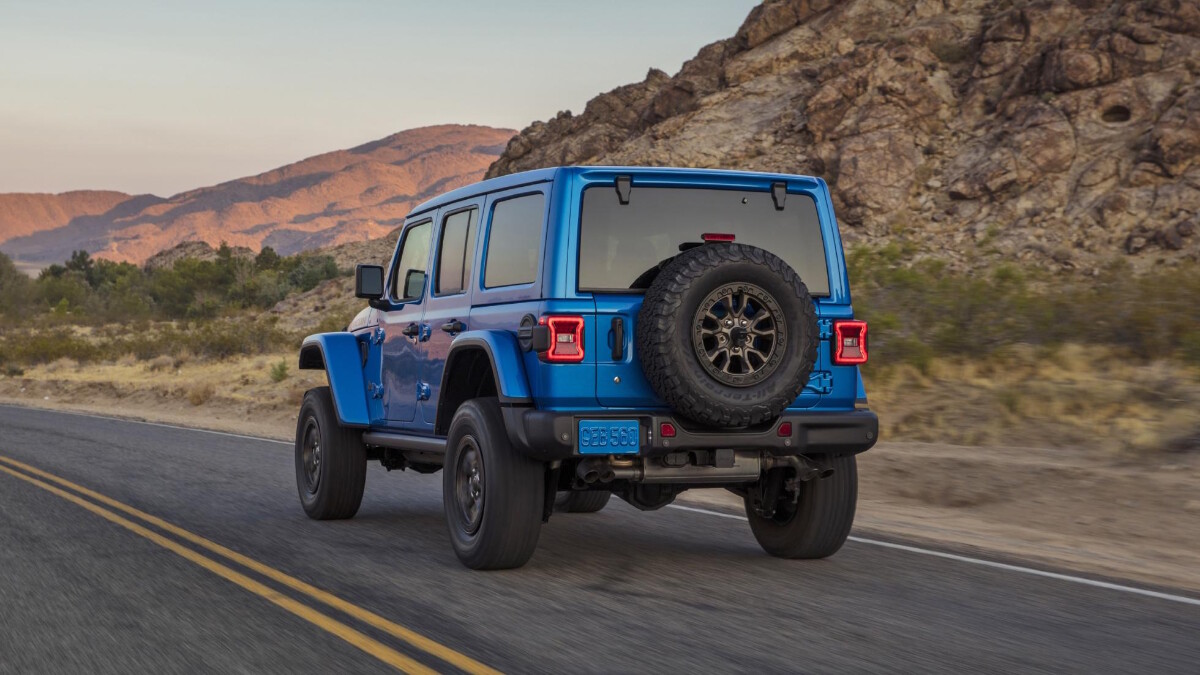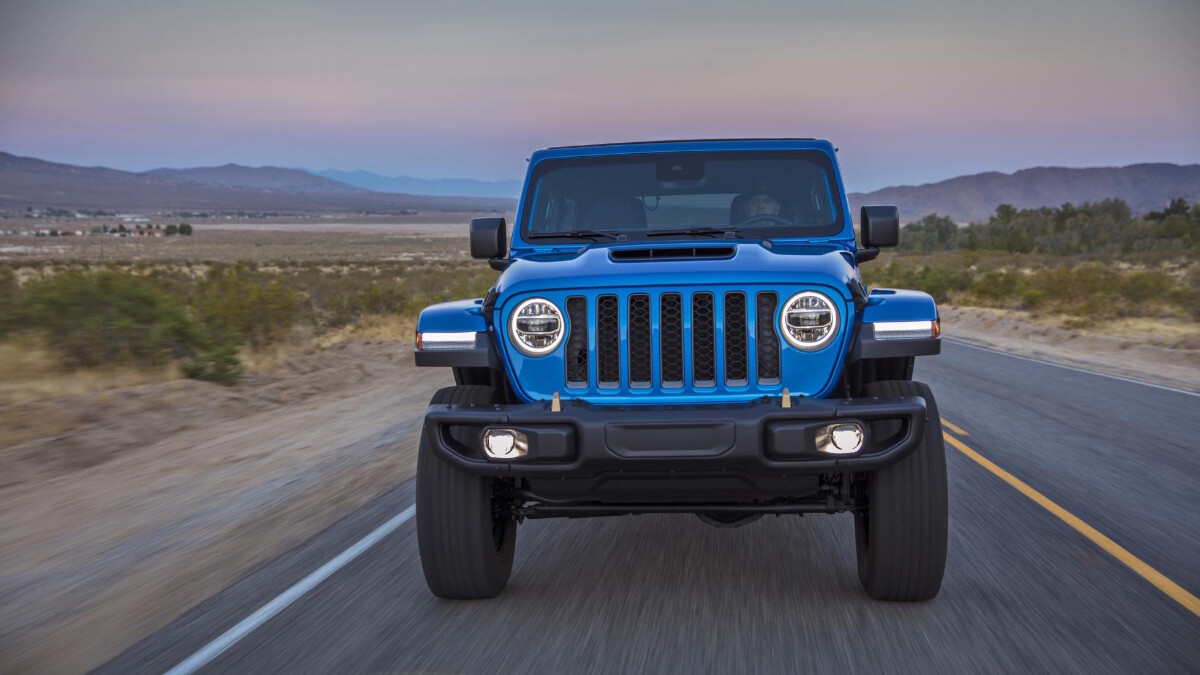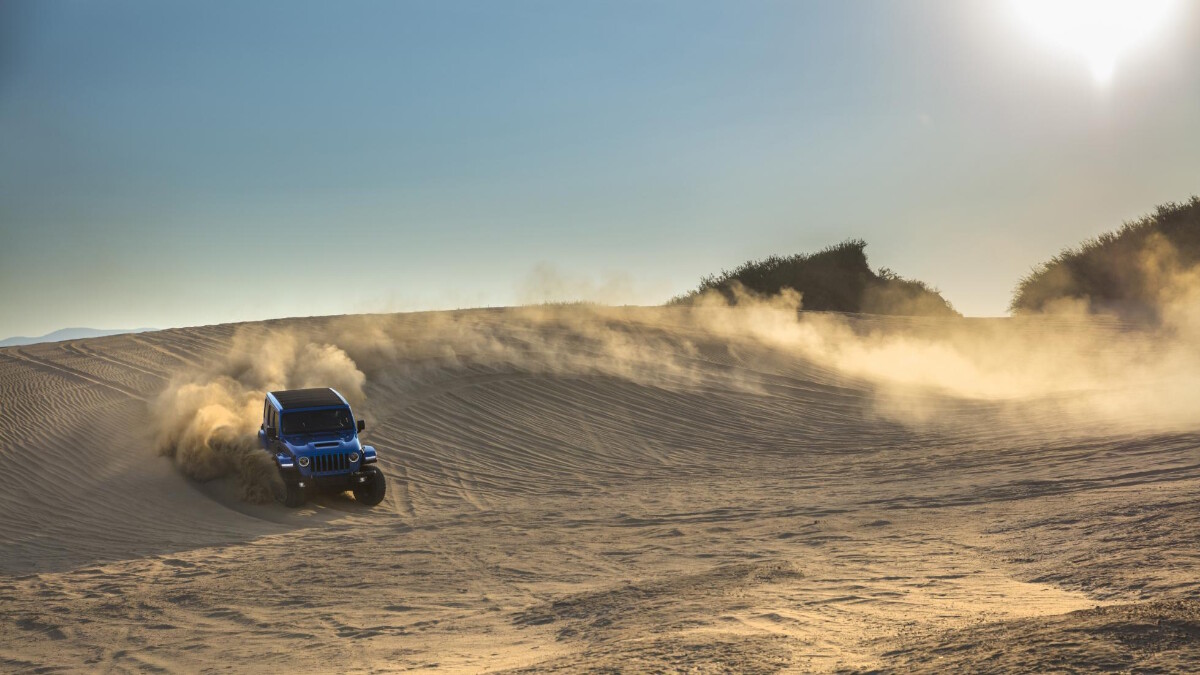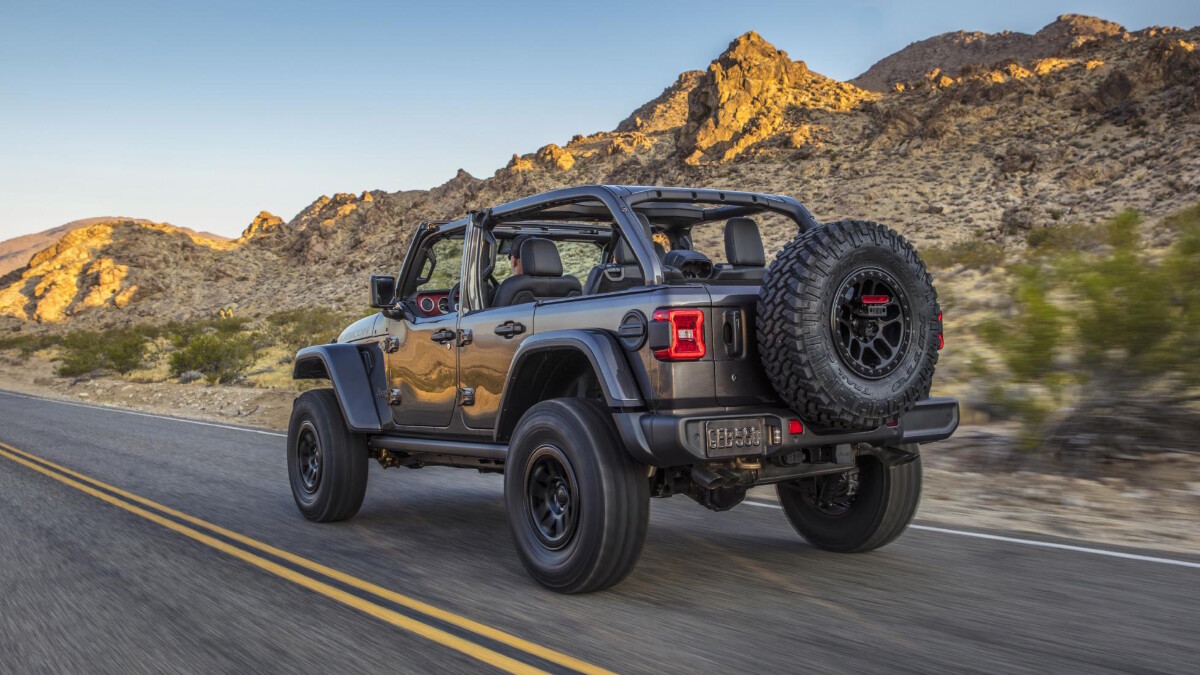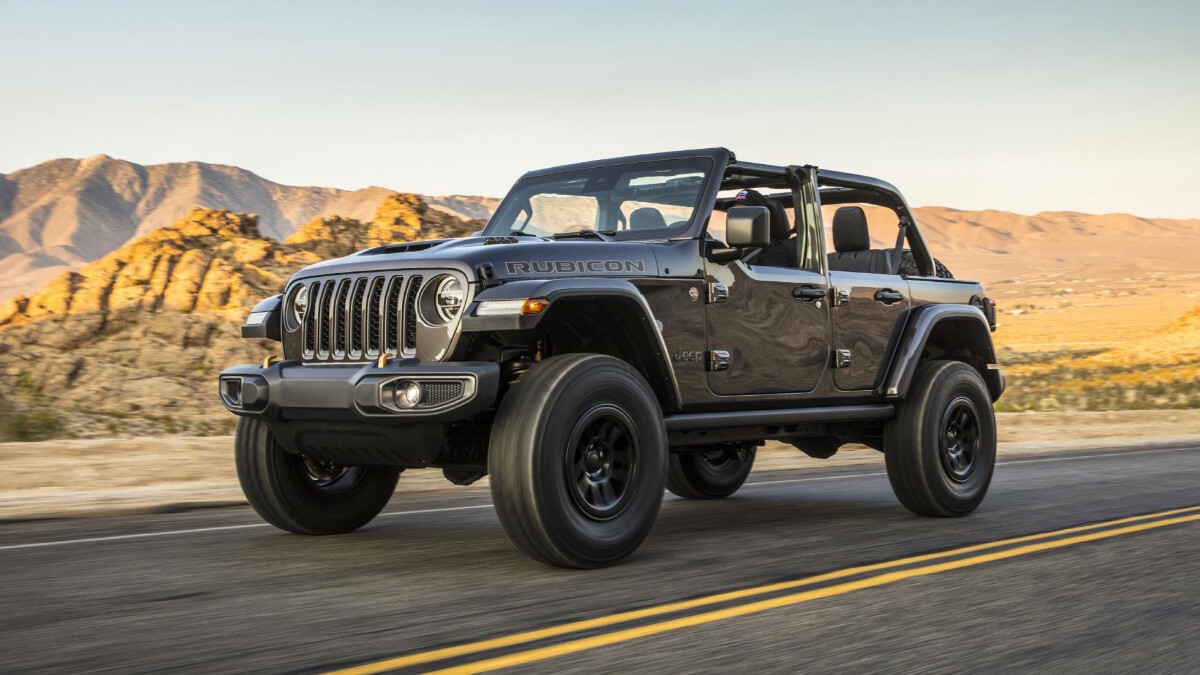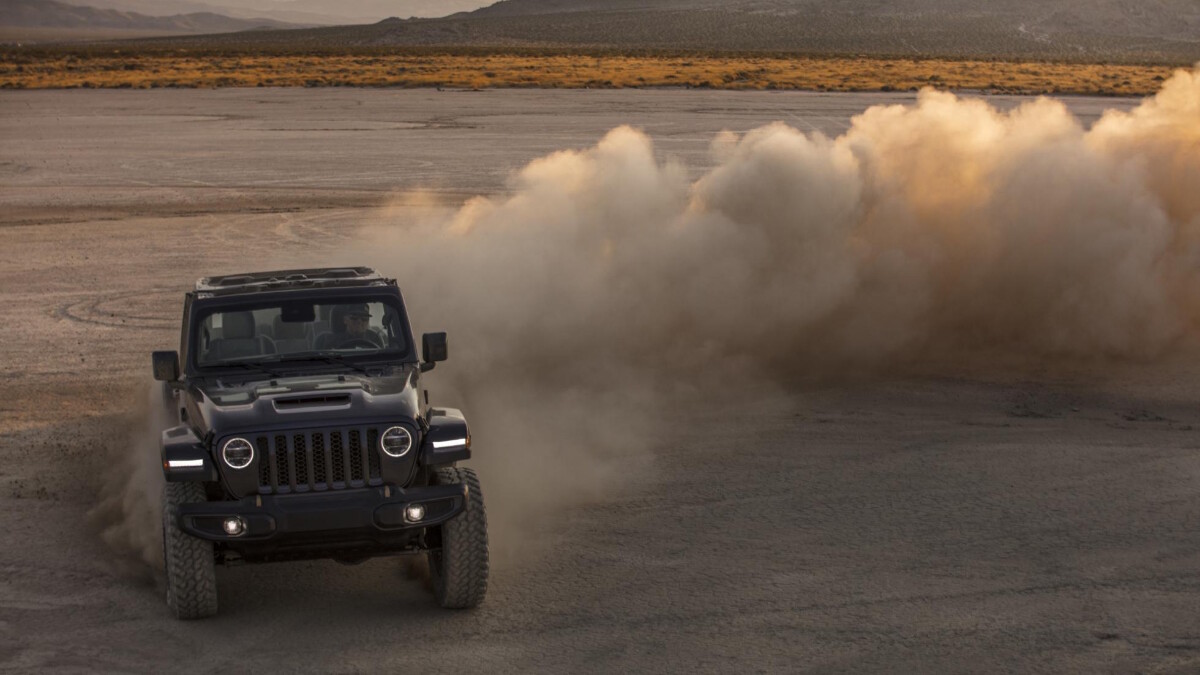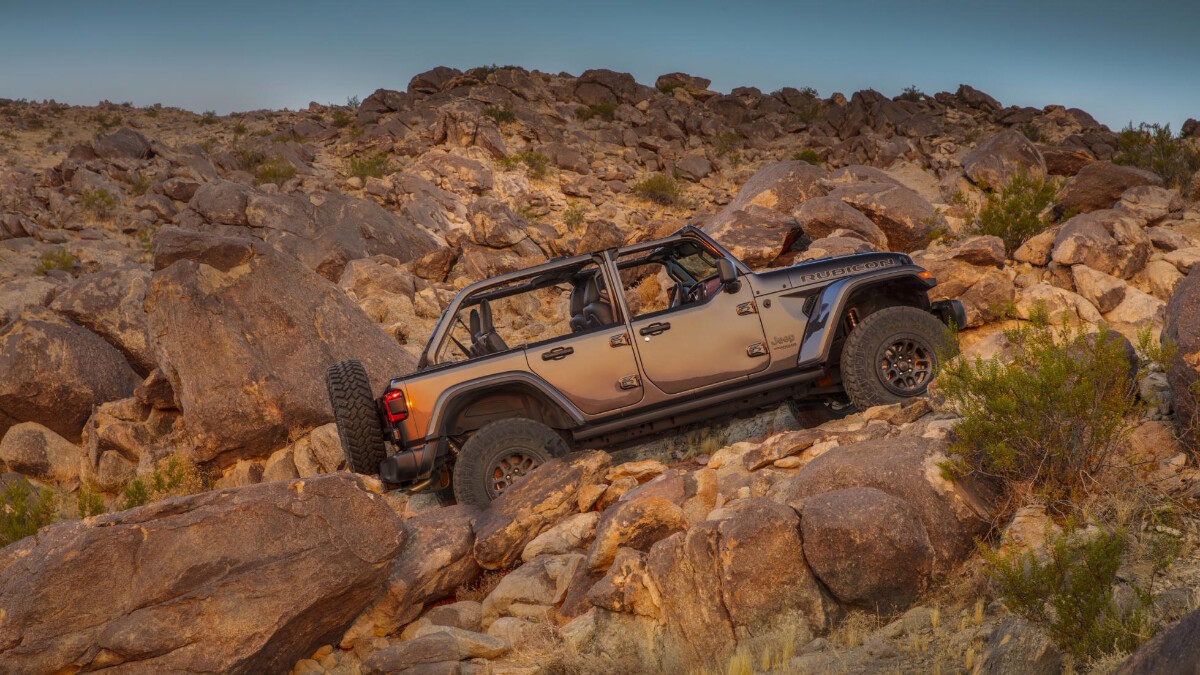 NOTE: This article first appeared on TopGear.com. Minor edits have been made.