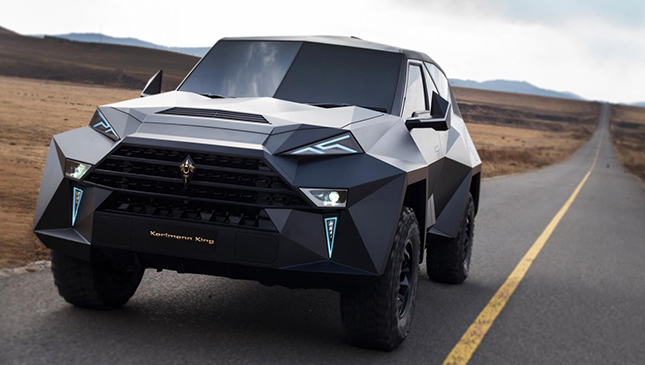 Sometime, in the near future, Rolls-Royce will unveil the Cullinan. It'll be the company's first modern 'high-sided car' (that's SUV to us normal folk) and is set to be the most opulent and expensive 4x4 on the planet.
Except it isn't. Because this is. It is called the Karlmann King.
It's a six-ton, bulletproof SUV that's set to cost £1.56 million (P115 million). Hey, you can't put a price on safety. Especially when it comes to safety on the school run. So, if that's a worry you have, it's a bargain because not much will stop this.
Based on an American Ford F-550 truck, the Karlmann King is designed by Chinese company IAT and built by a team in Europe. So it's truly a global car. And what a design. The company describes it as "an unprecedented visual feast," and you have to admit there's plenty to chew on. Mainly all the lines. There are many. Karlmann tells us 1,800 people have been involved in the design of the King, and having had a good look at it, we're not doubting them.
It's powered by Ford's 6.8-liter V10, a nifty bit of recycling from the donor F-550. A big engine it is, but powerful it is not—395hp is all you get out of it. And considering it's lumping around a six-meter-long, 4.5-ton truck (six-ton if you go for the optional bulletproofing) it's not going to be the first thing that springs to mind when you think of performance. We're told the top speed is 140kph.
Continue reading below ↓
Recommended Videos
Inside, the design is as busy as the outside. Again, there are many lines. Only now they're wrapped in leather, then shrouded in gold. Because luxury. There's also a RR-esque starlight headlining, full-on La-Z-Boy sofas, a coffee machine, neon lighting, a flat-screen TV, electric tables, air purification system, and a refrigerator to fill with Coke Zero. Or booze. Which you may need to get over that design. And price tag.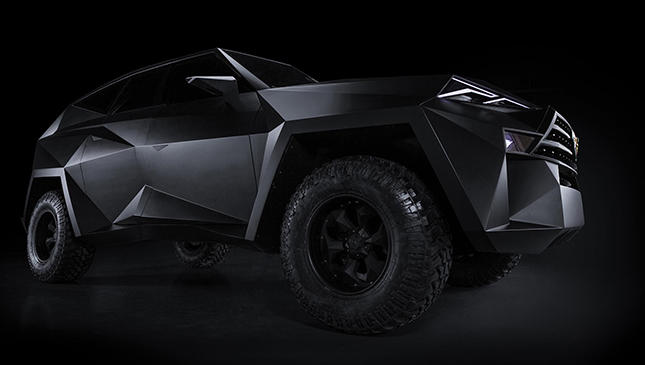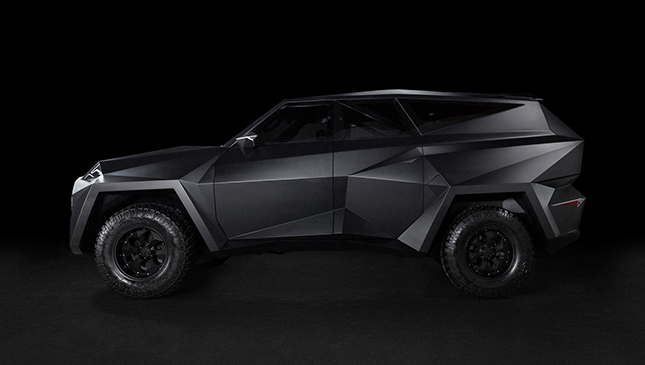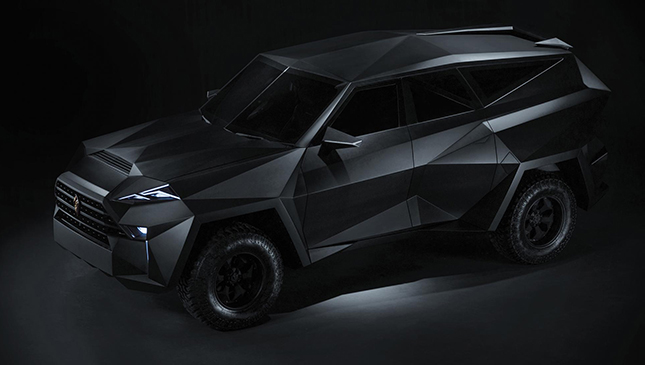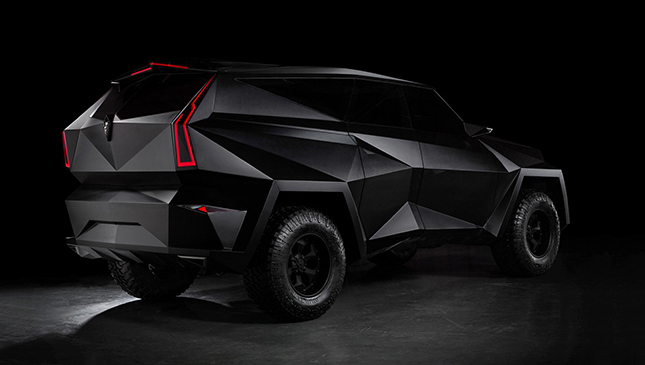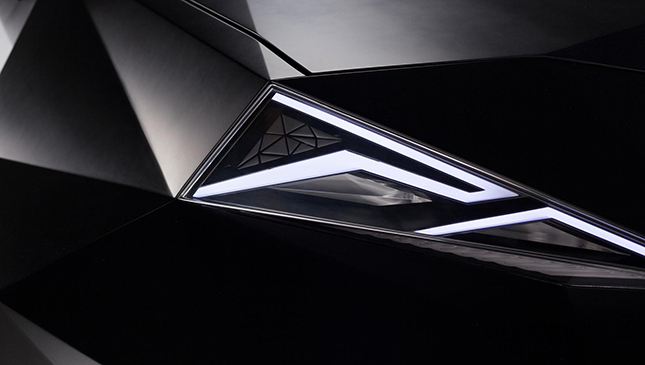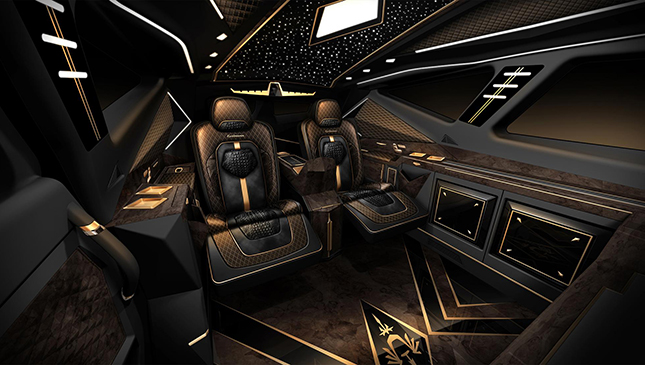 NOTE: This article first appeared on TopGear.com. Minor edits have been made.