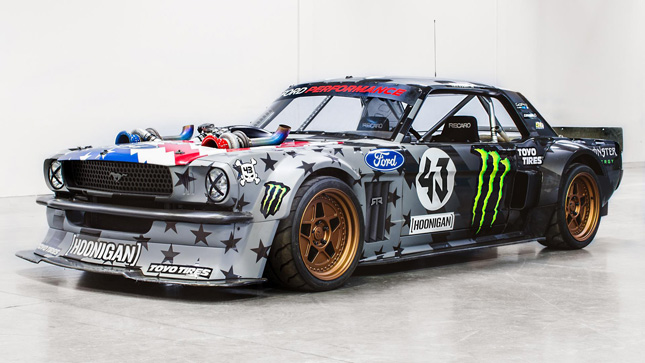 "When I say that this is the absolute most frightening thing I've ever driven, I'm not exaggerating. At all." The words, ladies and gentlemen, of TG's good friend Ken Block, who today has announced an upgraded iteration of his crushingly fast, four-wheel-drive 1965 Hoonicorn Ford Mustang RTR.
Meet the Hoonicorn V2. By adding two turbos to that monster 6.7-liter Roush Yates V8, Block's team has managed to churn out 1,400hp at the crank. The original car, used for Gymkhana Seven and of course, ferrying around TG TV host Matt LeBlanc on a genteel tour of London, made 845hp. And that was lairy enough. Let that new number sink in for a moment.
You done? Good. Here's the oily bit: That custom twin-turbo setup pushes 21lb of boost into the V8—complete with added methanol—to, in the words of Hoonigan Racing, 'vaporize Block's Toyo tires instantly'.
Over to Ken. "We got approval for a new video concept using the Hoonicorn, but I needed more power for what I needed to do," he explains. "So, I developed the concept for the general idea of what I wanted—two turbos sticking out the hood—and handed that over to my team.
ADVERTISEMENT - CONTINUE READING BELOW ↓
"They came back with a functional way to make that happen and added methanol to get the setup to produce the power that I wanted. We ended up with 1,400 horsepower!" Clearly, they kinda over-delivered, but Ken is quite pleased about that.
And what about laying down those 1,400 horses? "The motor revs and spins my Toyo tires to destruction so quickly that I can't change the gears fast enough," he says. "It's genuinely a mind-numbing, crazy experience to try to drive this thing. It's amazing."
Along with the boosted engine, the Hoonigan team also updated the livery on, it has to be said, one of the coolest custom car builds ever. It's a stars-n-stripes theme that we first saw on Block's MkII Escort, mixed with a reflective pattern (like the one on his Fiesta from Gymkhana Eight), finished off with a gray-to-black fade from hood to tail.
You won't have to wait long to see the finished thing doing its, um, thing either. On October 18, Block says we'll see the 1,400hp Hoonicorn V2 in action.
Watch out, world…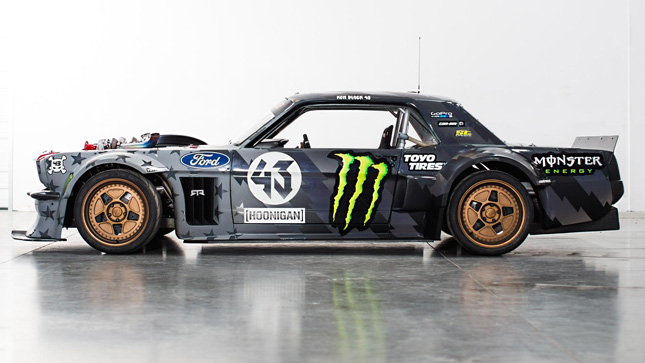 ADVERTISEMENT - CONTINUE READING BELOW ↓
Recommended Videos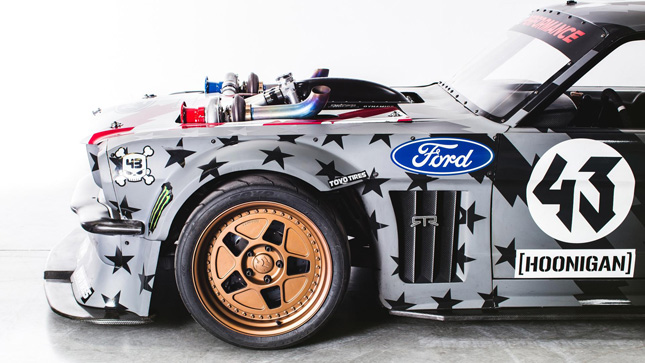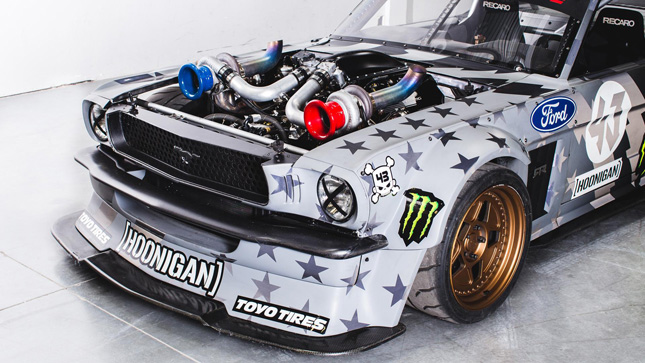 ADVERTISEMENT - CONTINUE READING BELOW ↓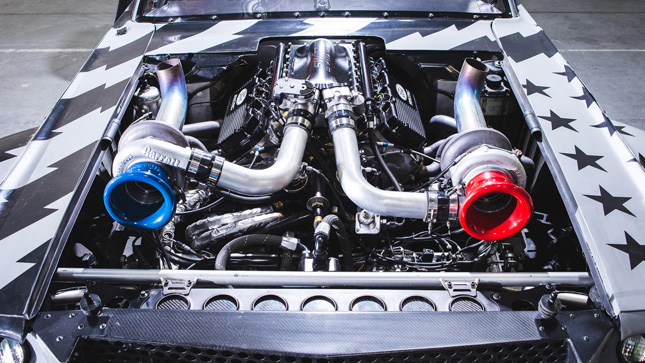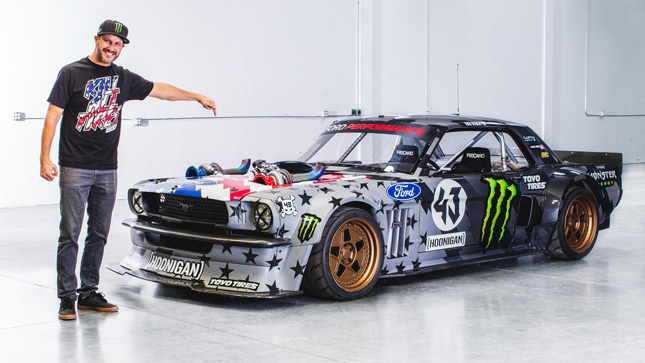 NOTE: This article first appeared on TopGear.com. Minor edits have been made.