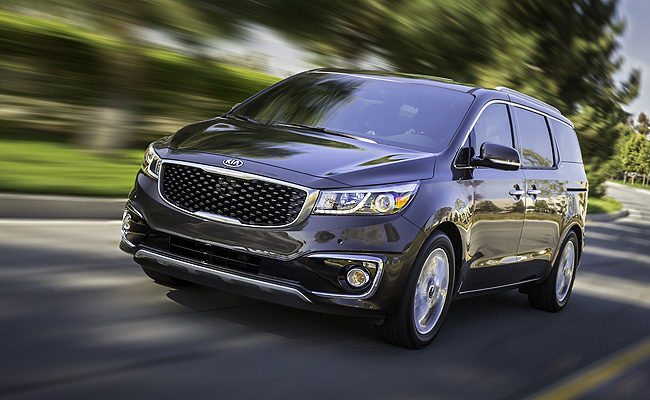 After being launched globally this year, it's almost a given that the all-new Kia Sorento and Carnival would be introduced locally by authorized Kia distributor Columbian Autocar Corporation. However, our source from within the company told us that while the Sorento will indeed be released in our market, CAC is having second thoughts about bringing in the Carnival.
The problem apparently lies in the engine and the scale of economics.
While the all-new Sorento could arrive with the same 2.2-liter R diesel engine that's used by the current-generation (at least locally) model, the all-new Carnival is only available with either a 3.3-liter GDI V6 mill or the same 2.2-liter R diesel as the Sorento. The reason the Carnival may not be brought to our shores is that production of the diesel powerplant is supposedly limited to the Korean market, and the oil-burner has Euro VI specification.
"We're only at Euro II now and we're hearing rumors that the transition to Euro IV may be delayed," our source told TopGear.com.ph. "CAC doesn't want to bring in a model with a Euro VI engine and then see it become a smoke-belcher--not because there's a problem with the engine but because of our poor-quality fuels."
ADVERTISEMENT - CONTINUE READING BELOW ↓
Our source added that it won't make economical sense for Kia Motors to produce Euro II or even Euro IV drivetrains for the Carnival if the demand for such a model isn't particularly big.
So, if you're planning to buy an all-new SUV, we advise you to wait for the Sorento's launch next year. But if you're planning to buy a minivan, you might want to start looking elsewhere unless you have faith in CAC that it can pull off the Carnival's launch regardless of the engine issues. Who knows? The company could well bring in the V6-equipped gasoline model instead.
ADVERTISEMENT - CONTINUE READING BELOW ↓
Recommended Videos