Back in 2018, Kia UK's pre-production Stinger was about to be retired from duty. It had fulfilled its purpose, and was on the verge of being sent to the crusher (as, indeed, all pre-production cars eventually are), when some bright individual within the company decided it ought to be saved.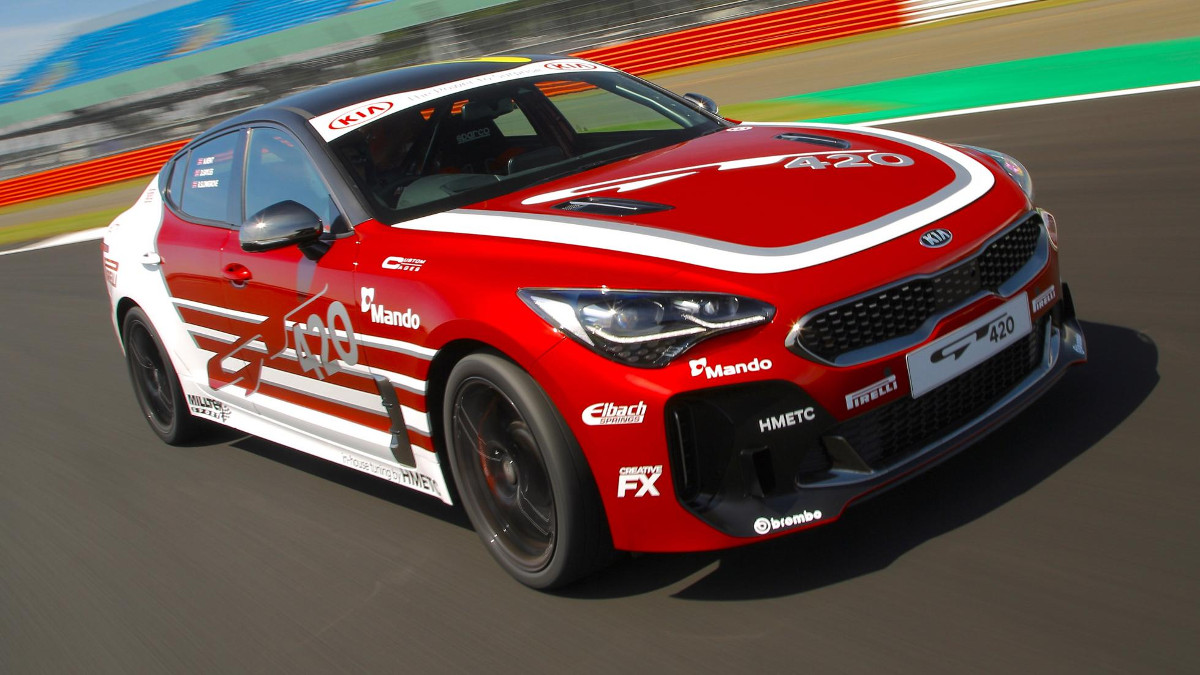 And saved it was—this is the Kia Stinger GT420, a stripped-out, more powerful Stinger built by the company's UK arm in collaboration with the Hyundai Motor Europe Technical Center in Germany.
The first job was to add more power. As standard, the Stinger GT S makes 365hp from its 3.3-liter twin-turbocharged V6, but new spark plugs, a new air filter, a freer-breathing de-catted Milltek exhaust, and other little tweaks mean the GT420 makes—you guessed it—420hp. Torque is up, too, from 509Nm to 559Nm.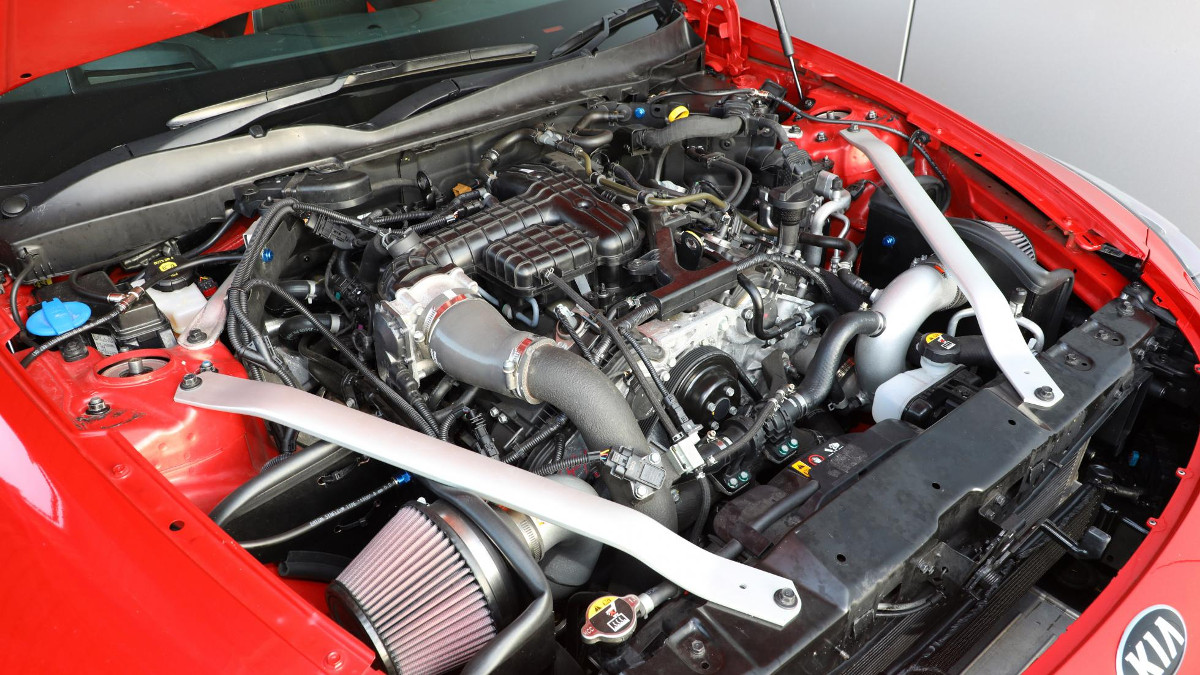 Kia also added a bigger transmission cooler for the standard eight-speed auto, and reprogrammed its computer so it delivers quicker shifts. The GT420 gets uprated brakes, a new front cross-member, Eibach Pro lowering springs, and new front and rear anti-roll bars, too.
Meanwhile, OZ Racing Leggera rims shod with sticky Pirelli Trofeo R tires save 5kg per corner. And the weight-saving continues inside—the GT420 does without rear seats, any airbags, its sound system, and much of its interior trim. The engine cover, parking sensors, trunk and hood dampers, and rear bumper beam and foam were also removed, giving a weight saving of 150kg (after the roll cage, fire extinguisher, and racing seats were fitted).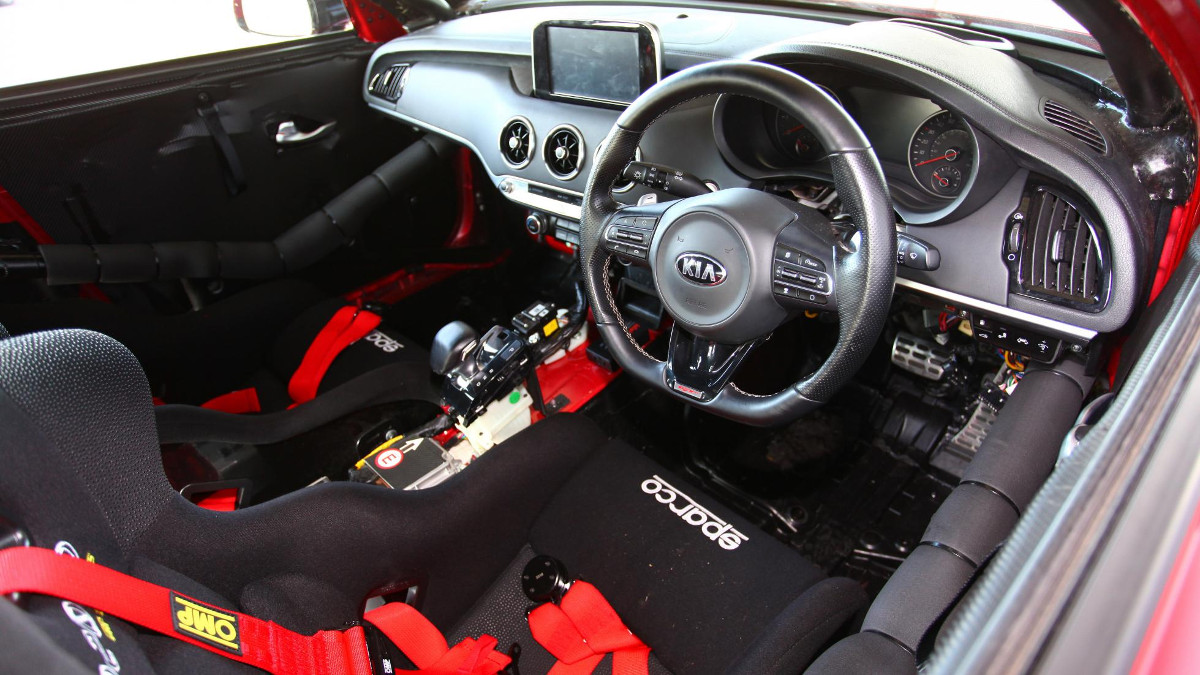 Then the final touches—a Stillen front splitter and rear diffuser, and an Air Design wing—were added, along with a special wrap. And there you have it—a one-off Kia Stinger track-day car.
Think it's any good?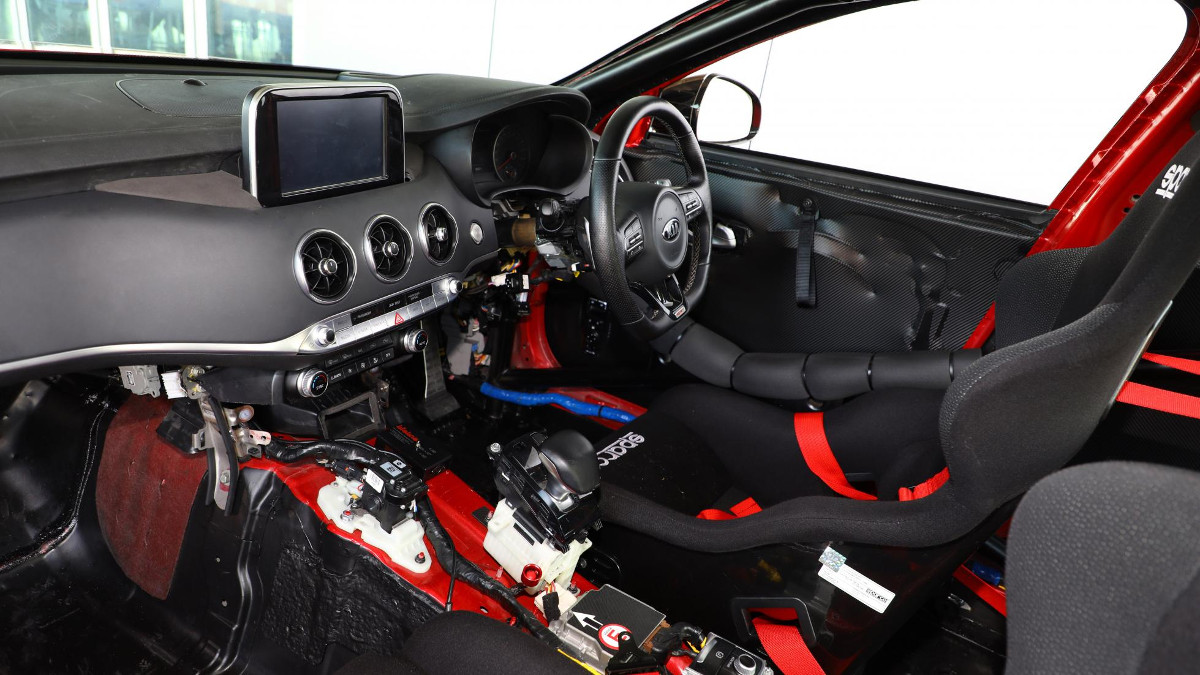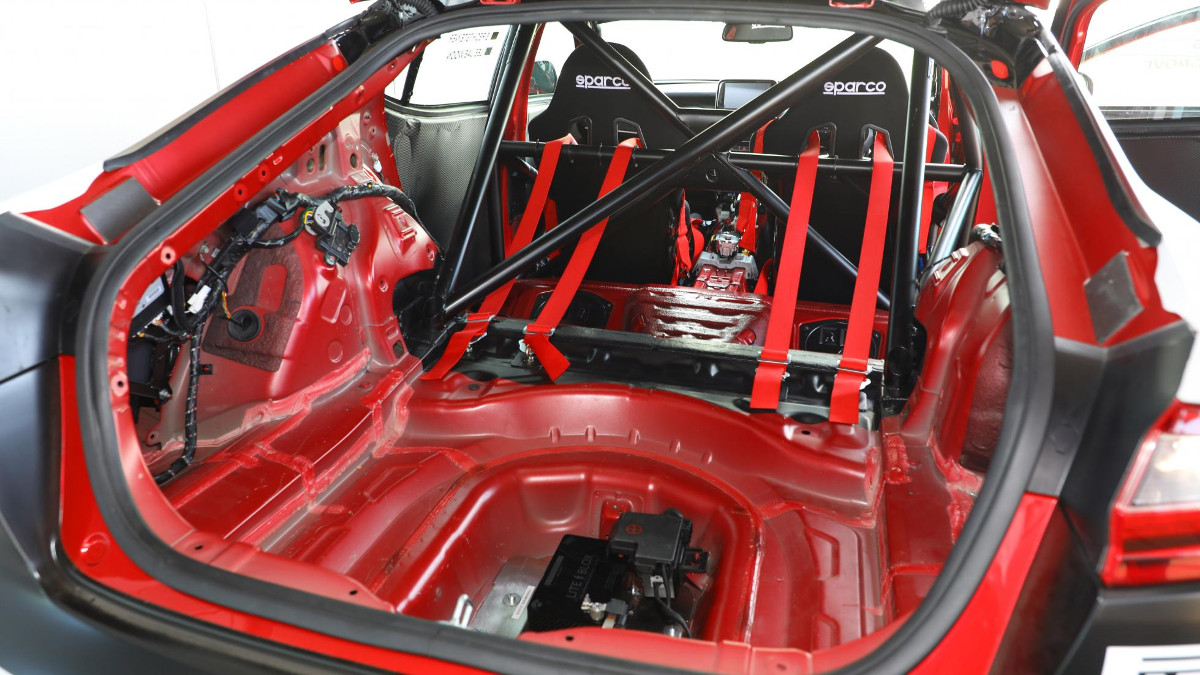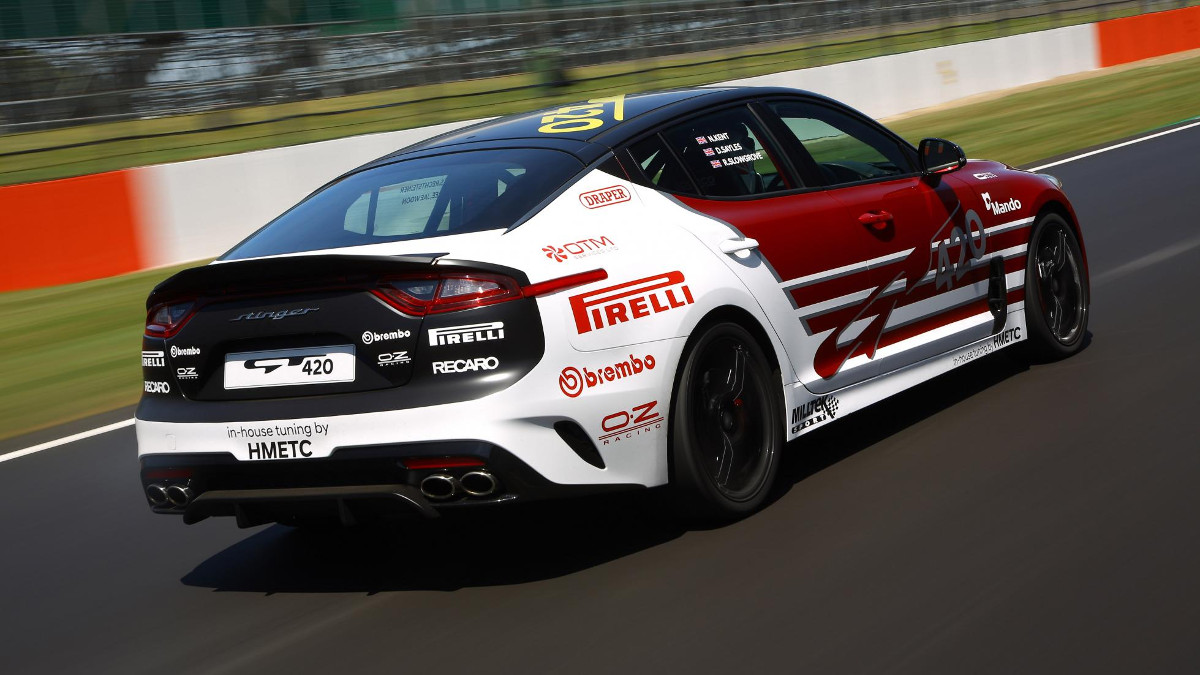 NOTE: This article first appeared on TopGear.com. Minor edits have been made.