"Just make it look cool."
That was the precise, specific, and incredibly exacting missive discharged directly from an enthusiastic customer into the hive mind of Lamborghini's design department. We assume it landed in a splash of multicolored carbon fiber, because the result—dubbed 'SC20'—is in the Italian carmaker's words, the "most extreme open version of a road-legal V12 supercar."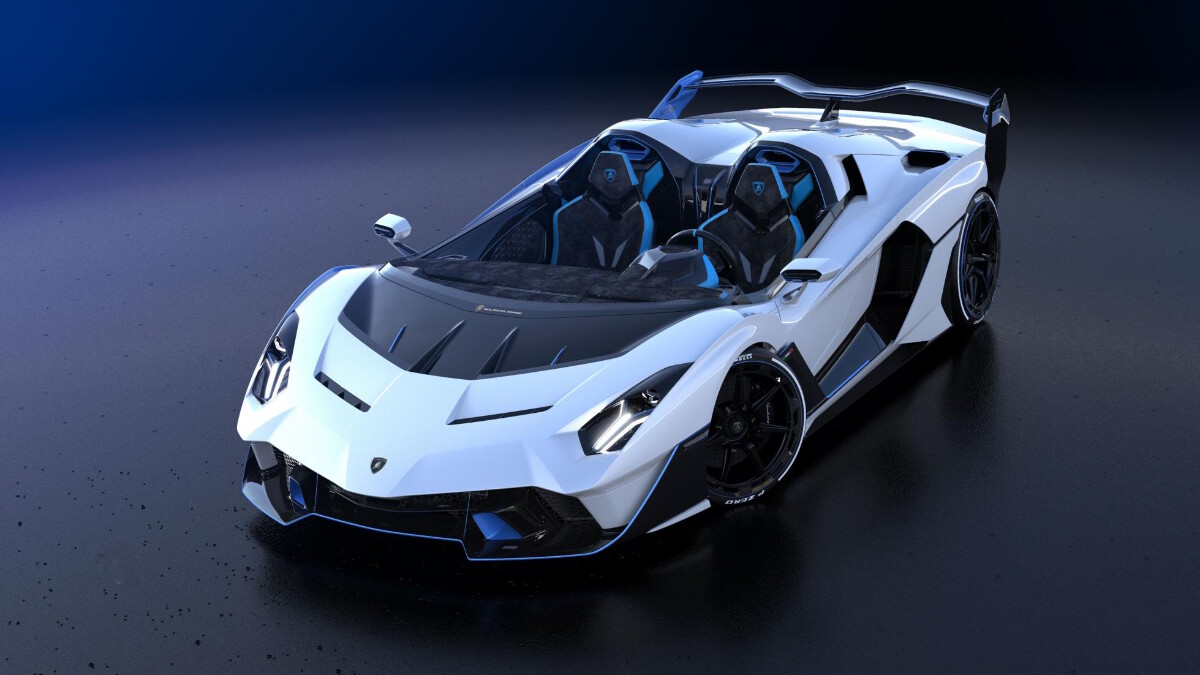 It follows the SC18 as only the second car that Lamborghini's racing division, Squadra Corse, has built, taking its inspiration from the outfit's experience in GT competition and from the one-off Essenza SCV12 we saw only earlier this year. We're reliably informed such hits as the Diablo VT Roadster, the Aventador J, and the open-top Concept S were also merrily skidding around the mood board.
"From the front, there's clear inspiration from the Veneno, too," Lamborghini's design boss Mitja Borkert told Top Gear. "You see this very aggressive front end. It's not just low, it's incredibly low." Low and really rather angry. There's a 'pronounced' front splitter framed by a pair of fins, while the air intakes on the hood salute those worn by the Huracan GT3 Evo. There are a new set of headlights that won't, we're told, be making an appearance on any future production Lambo.
ADVERTISEMENT - CONTINUE READING BELOW ↓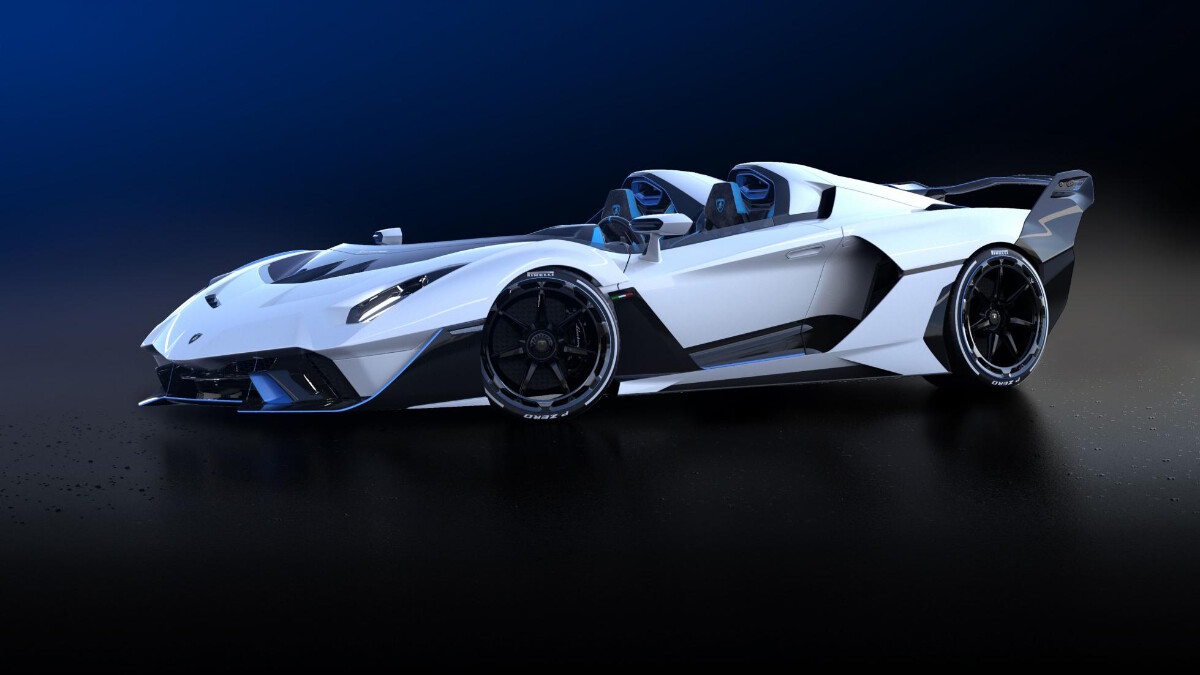 Sweep around the side and sure, there are angles and hexagons and blades, but also history: Borkert was adamant the so-called 'Gandini' line, a Lambo trademark, sweeps up from the front to the rear. "It has this super-pure profile," he tells us. Pure, yes. Also mad.
Madder still is the back. Perhaps this isn't a Lamborghini with a really big wing attached—more a really big wing with a Lamborghini attached. "Everything is finished with this incredible rear end with this top-mounted rear wing," Borkert says. Said top-mounted rear wing can be set in three different positions—low, medium, and high load—and like the rest of the car, it's constructed entirely out of carbon fiber.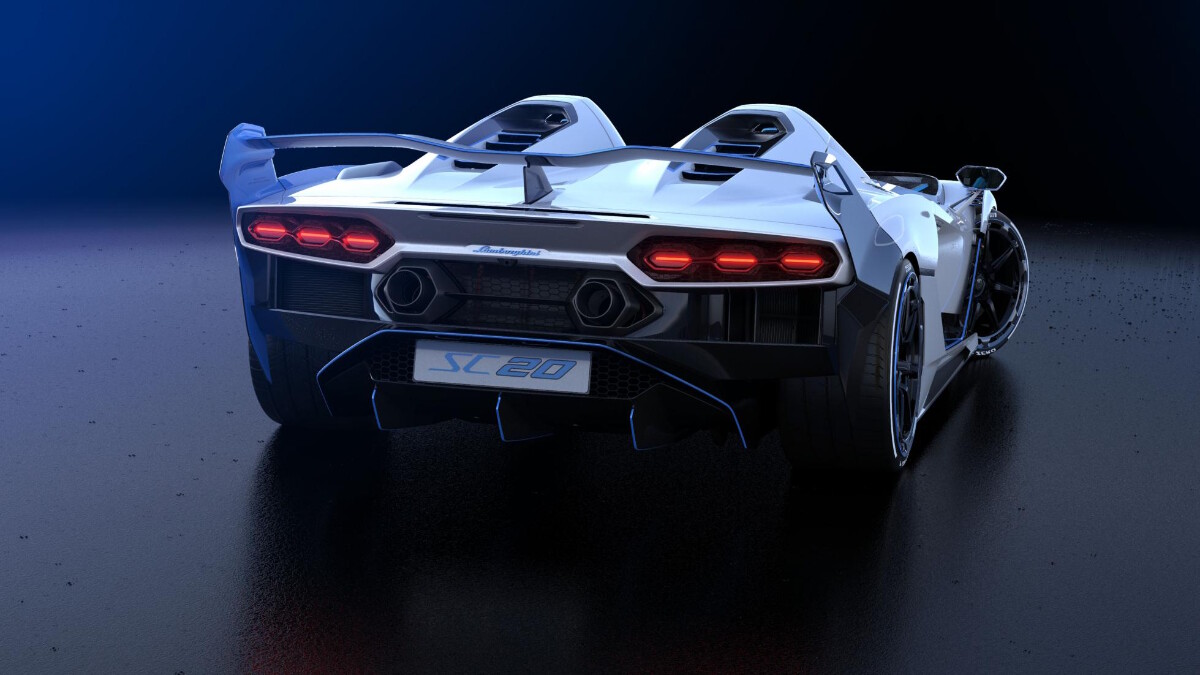 ADVERTISEMENT - CONTINUE READING BELOW ↓
Recommended Videos
Indeed, Lambo's engineers polished and slicked the carbon-fiber body by hand to perfect the car's airflow, both for performance and to ensure both occupants' upper-body movements remain independent of the car's speed. Of which there is much. Lamborghini won't say exactly how much, but Borkert reveals the SC20 has been tested to at least 270kph.
So, it won't be a garage queen, Borkert confirming the new owner intends to actually...drive it: "It's not just a car you drive on track, but on the street. I can tell you, knowing this customer, he will use the car, for sure." Which means the world and its dog will be privy to that interior: lots of visible carbon fiber, lots of alcantara, lots of leather and switches and 3D-printed air vents.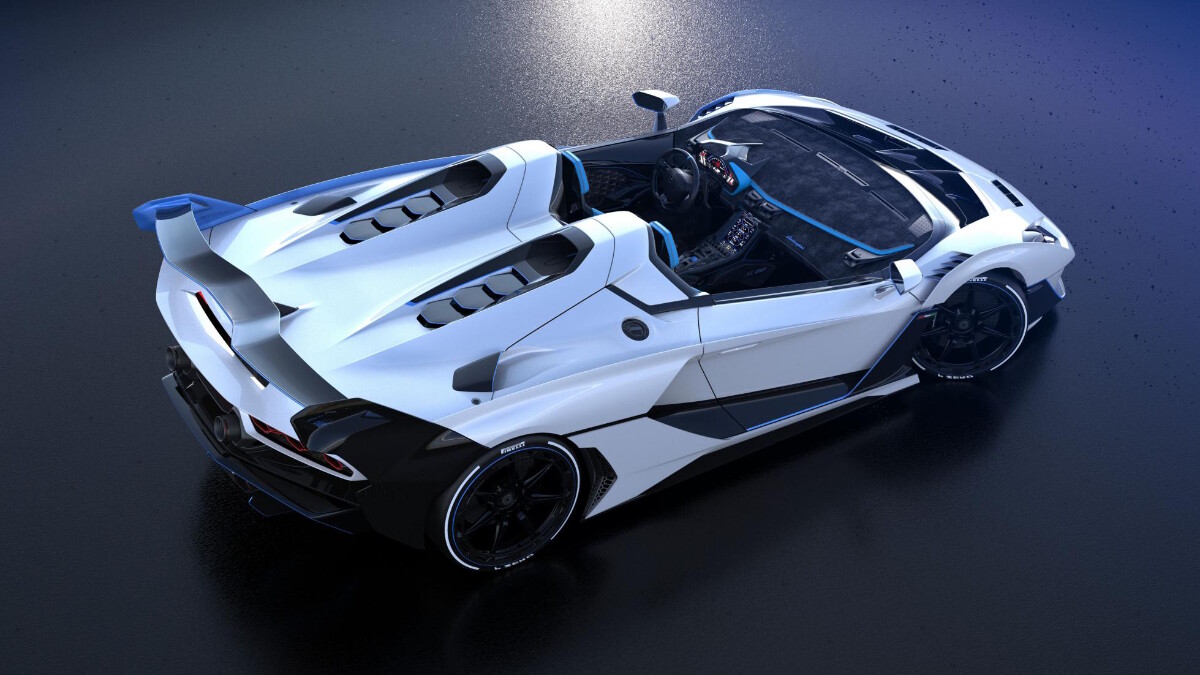 "They look like something out of Star Wars," Borkert says of the vents. "We wanted to make them really look like they were 3D-printed—they have a complicated shape."
ADVERTISEMENT - CONTINUE READING BELOW ↓
Underneath is rather less complicated. It's the gloriously unhinged setup from the Aventador SVJ, which is of course a gloriously unhinged 6.5-liter V12 bellowing out 760hp and 719Nm of torque through a seven-speed single-clutch gearbox driving all four wheels (20 inches up front, 21 inches at the back). It's quite enough, one suspects, especially considering there is no roof and this car is road-legal. For these one-offs, explains Borkert, "you come to Lamborghini, you get the latest configuration of the V12, and then you get automotive haute-couture design on top." Yup, this is a V12-engined piece of sculpture.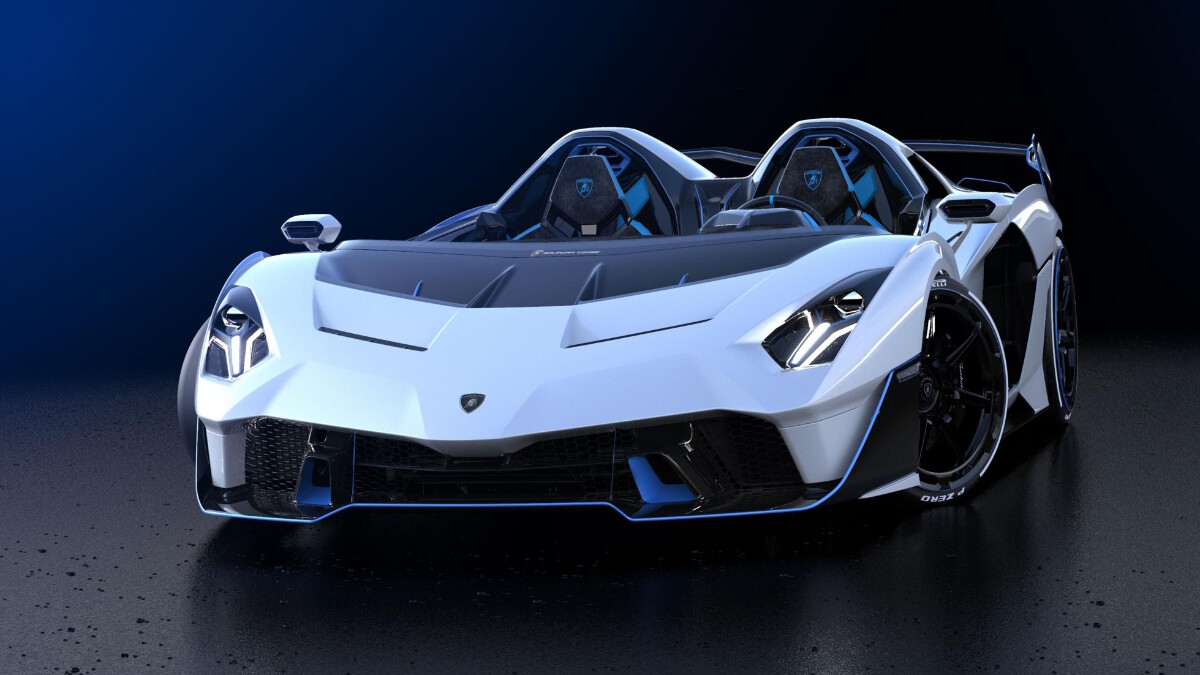 That said, this is a sculpture that'll actually corner. "Twenty or 30 years ago, a Lamborghini was this stunning sculpture of a car, but although they were fast, I think the performance was...so and so," Borkert concedes. "Today, we are very proud because we have a new strength in performance."
Performance, yes. But it also looks… cool.
NOTE: This article first appeared on TopGear.com. Minor edits have been made.