Come for the Supra, stay for the LC Convertible. That appears to be Toyota and Lexus's thinking when it comes to next week's Detroit motor show. Not content with the Supra's much-hyped comeback stealing the show, there's a back-up option should Toyota's new sports car prove just too crowded for a selfie.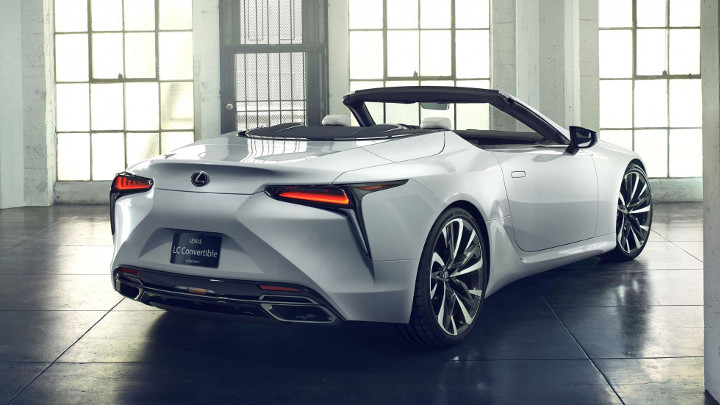 Yep, Lexus has sliced the roof from the LC coupe, precisely three years after it made its debut in Detroit. It's officially a concept, but the shut lines between the boot and the cabin suggest there's a roof mechanism already in there. Indeed, everything looks quite production ready.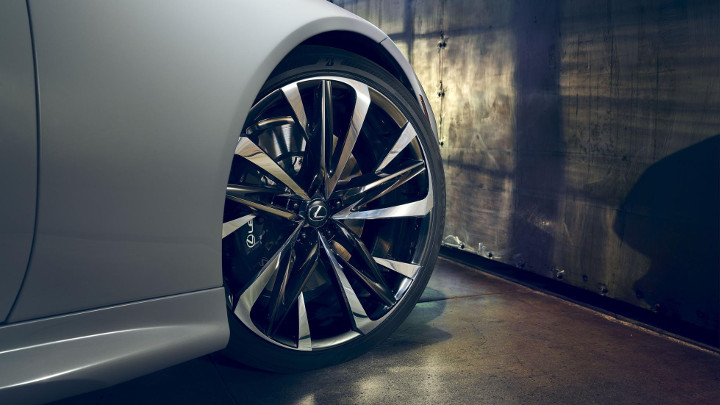 Save, perhaps, for the 22in wheels, which give the LC Convertible wonderful stance, but are probably a bit problematic when it comes to ride quality and pothole negotiation.
Lexus describes it as its "aspirational, halo vehicle". Which no doubt means when a production version lands, it'll be Lexus's most expensive, least attainable vehicle.
While it'll likely come with a hybrid option—Lexus's invariably do—the designers have unsubtly hinted the V8 is the one you want.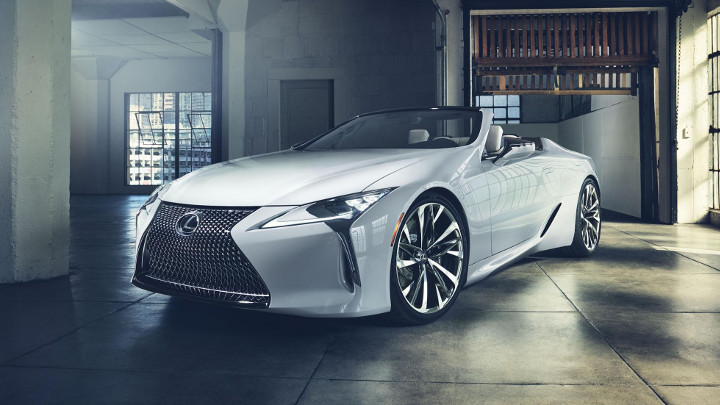 "A production version of this concept would be exhilarating in many different ways," says Tadao Mori, the LC Convertible's chief designer. "You would see its dynamic lines as you approach, hear its engine when you start it up, and feel everything around you once on the road."
Yep, "hear its engine". You don't get that when you prod the starter button of a hybrid. Dropping the roof is surely the best way to highlight the wondrously howling soundtrack of the 471hp 5.0-liter V8 that's already so nape-prickling in the closed-roof Lexus LC500, too.
Lexus doesn't have a great history when it comes to convertibles; the SC430 and IS250, with their squishy seats and folding hardtops, felt diametrically opposed to what car enthusiasts actually want. Done properly, though, this LC could more than compensate.
Like what you see?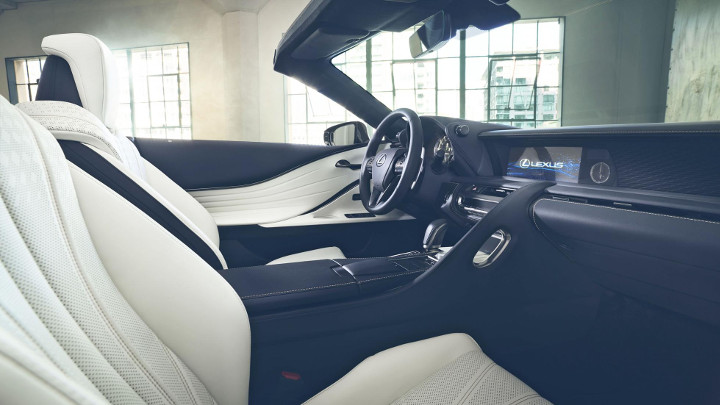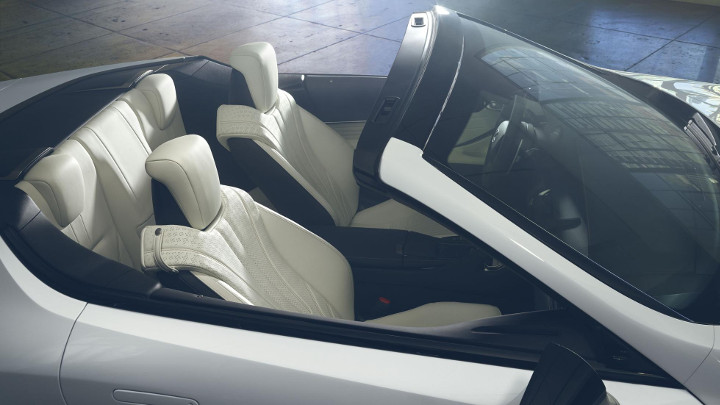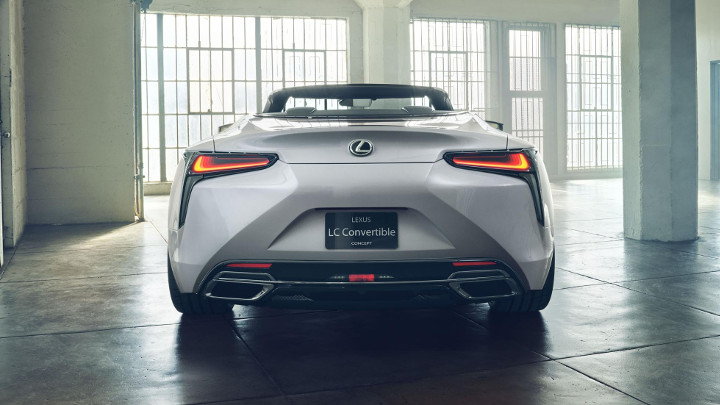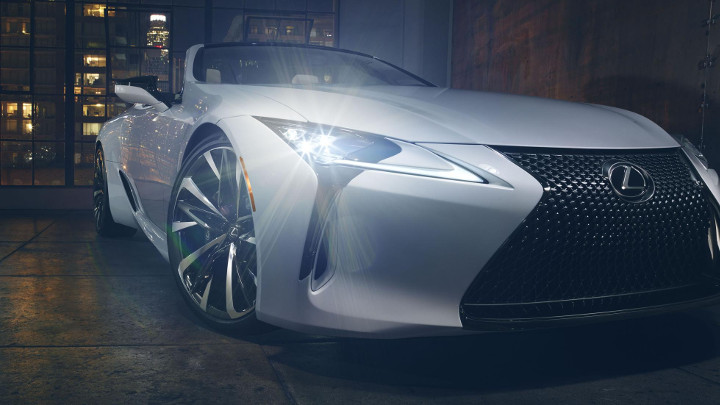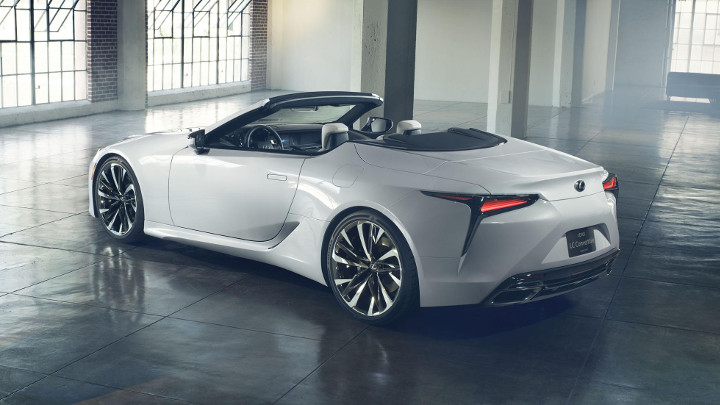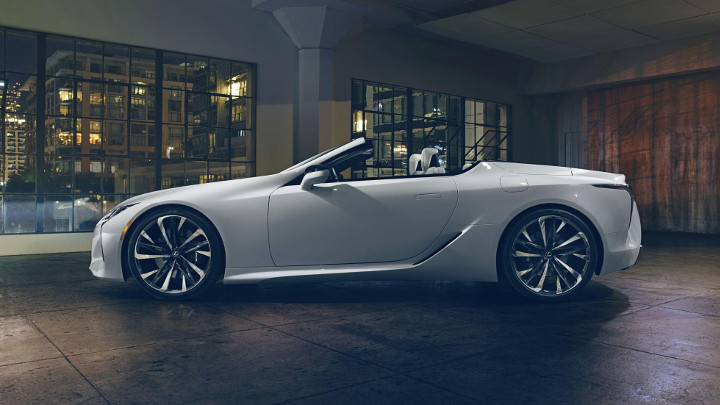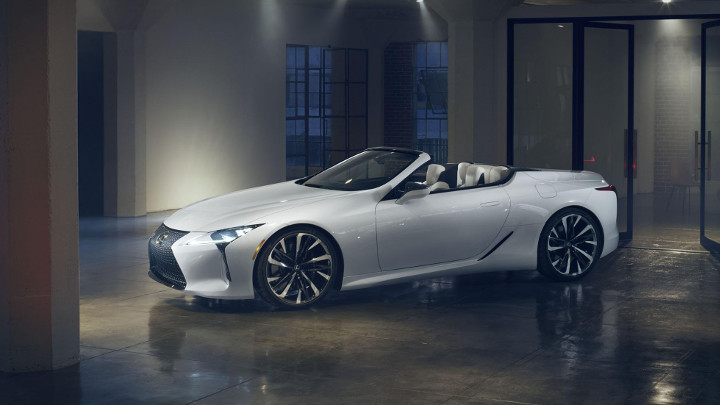 NOTE: This article first appeared on TopGear.com. Minor edits have been made.