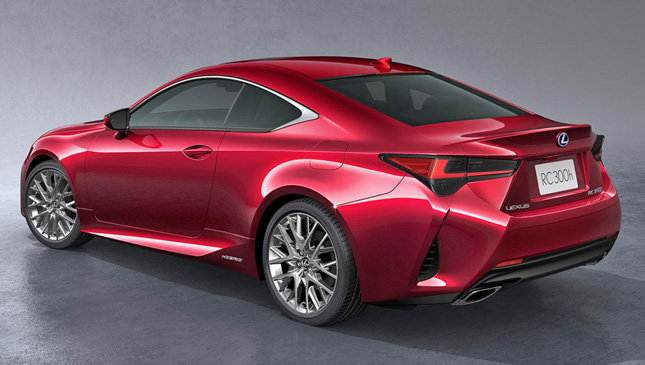 This is the new Lexus RC Coupe. It looks rather a lot like the current Lexus RC Coupe, but as is typical with Japanese carmakers' updates—latest Mazda MX-5 included—it's more about subtle, detail improvements than outright revolution.
And seemingly everything has enjoyed a bit of a tweak. The exterior gains new lights, air intakes, and reshaped bumpers, apparently inspired by the Lexus LC. The interior clock has been nicked wholesale from the LC, meanwhile, with new brushed metal finishes around it.
The best bit of thievery, though, comes from Lexus's promise of "sharper handling characteristics derived from the LC". Given that's the best Lexus sports car since the LFA, we've some hope the RC can take a decent swipe at the Audi A5 and BMW 4-Series, neither of which has an all-time great chassis.
Continue reading below ↓
Recommended Videos
Lexus hasn't gone into firm details, but we're promised more involvement via enhanced aerodynamics, new shock absorbers, and stiffer suspension bushings, as well as "higher-grip tires". No names are provided, though.
We're told the powertrain has been fine-tuned too, but there's yet more mystery here. Quite how the model benefits from this facelift we'll find out at October's Paris motor show, when the covers are whipped off.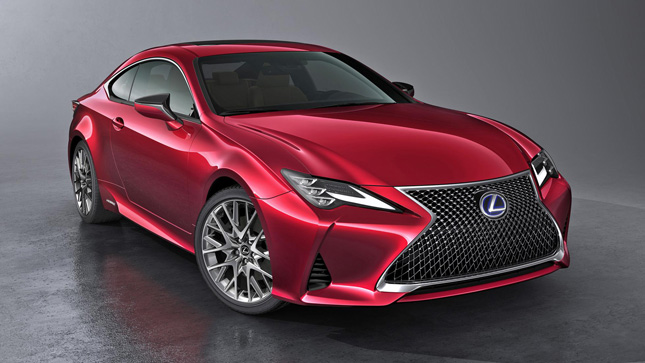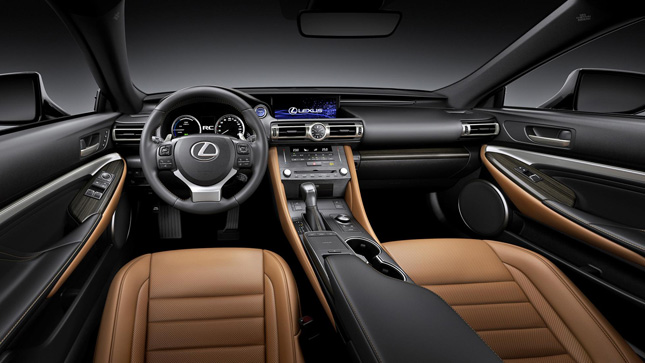 NOTE: This article first appeared on TopGear.com. Minor edits have been made.