A luxurious interior, timeless design, and superb ride quality—these are the three pillars of the Lexus LM, a snazzier version of the Toyota Alphard that's setting itself up to be the premium Japanese van for anyone with the moolah to afford it.
And this is the Lexus LM after Japanese aftermarket specialist Artisan Spirits knocked down that last pillar in favor of a ride height EDSA would make mincemeat of. So much for Manila-proof, eh?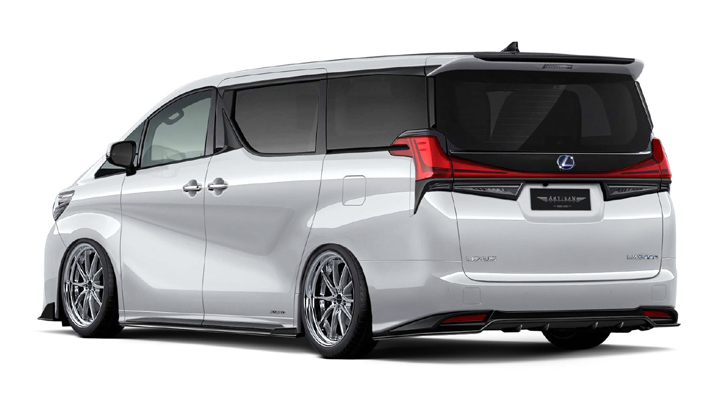 Then again, are we really surprised? Artisan Spirits has made a name for itself doing exactly this to just about any Lexus or Toyota it can get its hands on, including the LX, the RX, and yes, the current-generation Toyota Alphard before this. And we have to admit, the LM's aggressive-stylish design cues do look rather badass combined with a trimmed ride height.
Besides the lowered stance, the Artisan Spirits Lexus LM gets a carbon hood, an underspoiler, and a pretty sweet set of 10-spoke aftermarket wheels. We'll probably know more about the ride once it's out of its planning phase.
ADVERTISEMENT - CONTINUE READING BELOW ↓
So, an angry lowered Lexus LM. Frankly, if the vehicle does make it to the Philippines—and we think there's a relatively big chance that it does—we wouldn't recommend doing anything close to this. But then again, moneyed members of stance nation might think differently. What say you?
ADVERTISEMENT - CONTINUE READING BELOW ↓
Recommended Videos