British tuner Litchfield, famous among the GT-R fraternity for extracting monster power figures, has now extracted something rather interesting from a different Japanese icon—the Toyota Supra.
Announcing its first round of tuning upgrades for a car you probably haven't even heard of, Litchfield says it's managed to pump the Supra's BMW-sourced (sorry, couldn't resist) 3.0-liter turbo straight-six from 335hp and 494Nm to a much more threatening 420hp and 596Nm.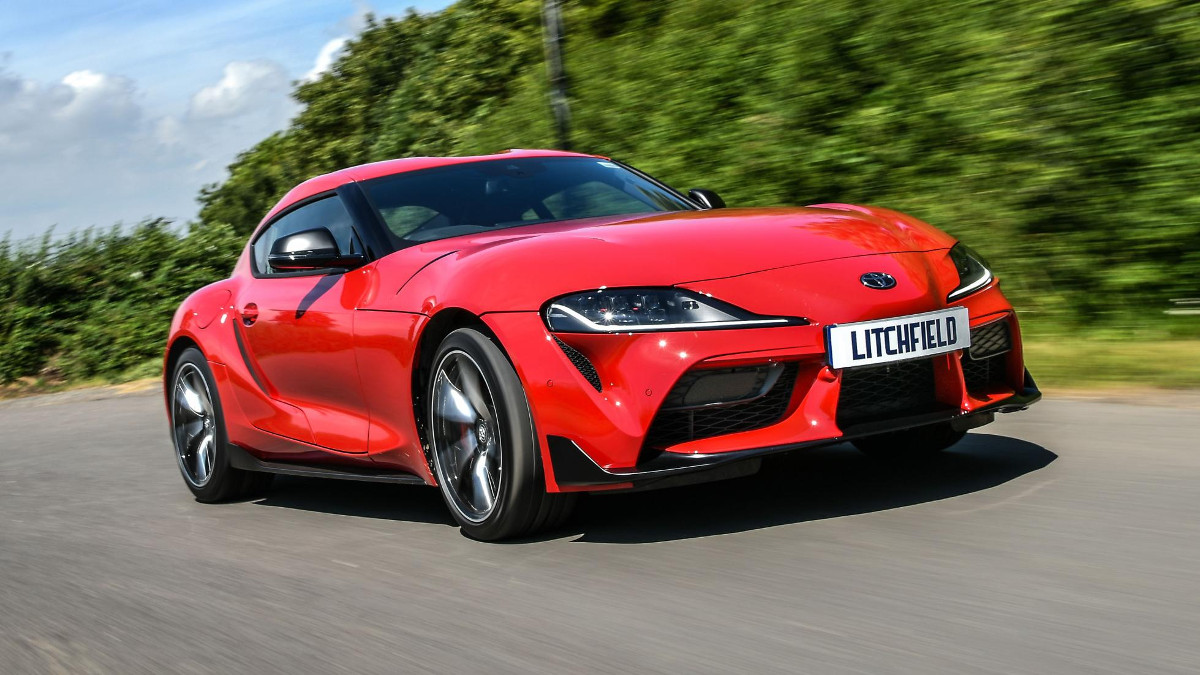 ADVERTISEMENT - CONTINUE READING BELOW ↓
This comes courtesy of a remap, and Litchfield admits that these are "considerable gains even when a standard Supra is producing numbers closer to 370hp" (on the company's own dyno). Hmmm.
Anyway, the ECU isn't the only thing that's been modified. Litchfield has tested both Milltek and Akrapovic exhaust setups "with impressive aural and dynamic results." So you can choose either, and coupled with the software tweak should result in something a lot punchier.
There's also the option of fitting a better oil cooler pack—if, say, you're fond of the odd track day—which is claimed to "dramatically" lower temps for engine and gearbox. There's also a Litchfield charge cooler radiator that boosts cooling capacities, along with a heat-shielded induction pack.
There's yet more in the toy box. A strut brace has been tested, along with bespoke lowering springs with either Bilstein or KW dampers—both shocks are still being tested on Litchfield's demonstrator. Add to that a few body additions—front and rear lips, small vent trims, all in carbon fiber. It's also working on additional cooling ducts to further help cool that beefed up engine.
It's all warrantied, just like Litchfield's GT-R packs, with prices yet to be confirmed.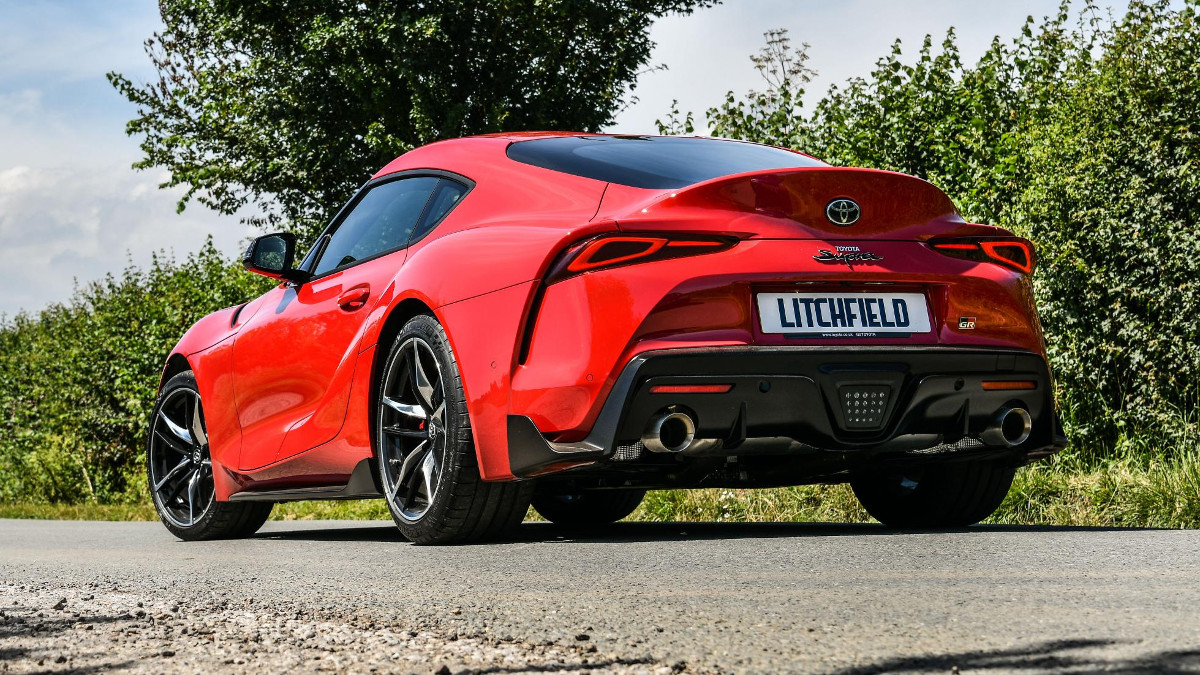 ADVERTISEMENT - CONTINUE READING BELOW ↓
NOTE: This article first appeared on TopGear.com. Minor edits have been made.