We've been waiting for the production version of the Lucid Air for a long, long time now. We first heard of the California-based company's introductory luxury electric sedan (sound familiar?) way back in December 2016, and although we'll have to wait a few more months until deliveries get underway in the US, Lucid Motors has finally given us a look at the production car and its numbers.
Those numbers, by the way, are ridiculously impressive. They should be, though, given that the carmaker is promising "new benchmarks for electric vehicle innovation, performance, luxury, and sustainability." Look out Elon.
Let's start with the top of the range and work down. For $169,000 (P8.20 million—or $161,500 after the USA federal tax credit, for roughly P7.84 million), the limited-volume Air Dream Edition will feature a 1,080hp dual-motor, all-wheel-drive electric drivetrain that Lucid claims has been miniaturized to optimize interior space.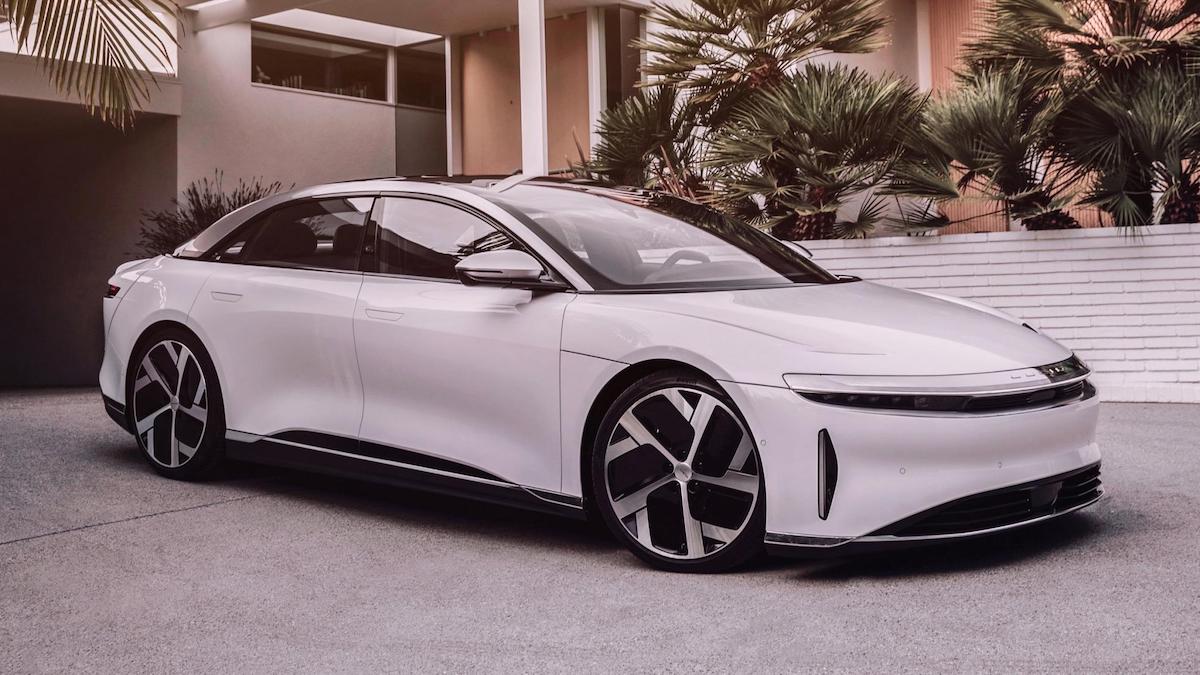 ADVERTISEMENT - CONTINUE READING BELOW ↓
Despite the tiny components, the Dream Edition will do 0-60mph (97kph) in 2.5sec, top out at 270kph, and achieve a range of 748km on its bespoke 21-inch wheels, or 810km on smaller 19-inchers. Its 113kWh battery pack will also be able to charge at rates of up to 32km per minute when connected to a DC fast-charging network. That means 483km of range in just 20 minutes and the fastest-charging electric vehicle ever offered. Crikey.
Just below the Dream Edition is the Air Grand Touring, which will arrive slightly later, in mid-2021. At $139,000 (P6.75 million) before tax breaks, it's still a rather expensive option, but the key figure here is the EPA-tested 832km of range. That's a lot. Oh, and there's still 800hp to play with. The standard Air Touring brings 620hp and 653km of range to the party, and all models get the same fast-charging setup.
More waiting will be needed for figures on the base-spec Air, but Lucid promises that's the one that'll come in at under $80,000 (P3.88 million) when it arrives in 2022.
So, what else can we tell you about the Air? Well, it's the world's most aero-efficient luxury car with a drag coefficient of 0.21. For comparison, the Tesla Model S has a coefficient of 0.24. Lucid also says that at 202 liters, the Air has the largest frunk of any electric car. Funky.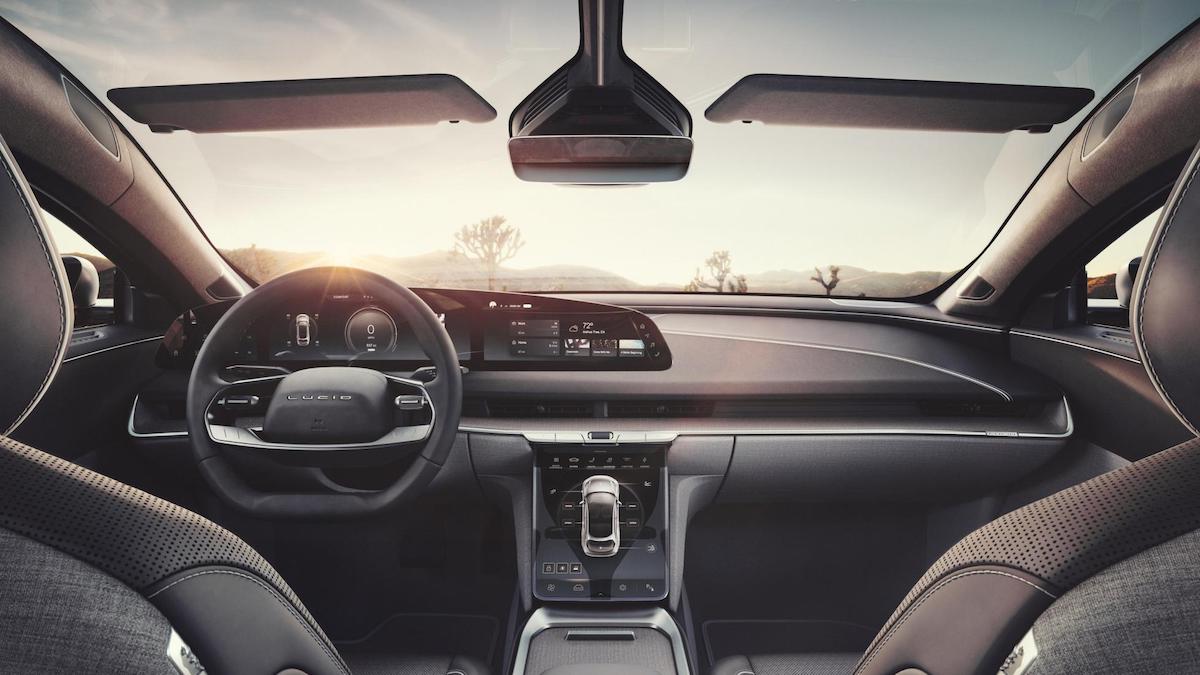 ADVERTISEMENT - CONTINUE READING BELOW ↓
Recommended Videos
As you can see, the interior is gloriously minimalist with a 34-inch curved glass 5K display in front of the driver, and a retractable central 'Pilot Panel' between said driver and the front seat passenger. Thankfully, there are still physical buttons for the climate control.
There's built-in Amazon Alexa voice control for pretty much all of the Air's features, too, and an advanced driver-assistance system that utilizes just the 32 different sensors. What could possibly go wrong?
Production will be headed by Lucid's factory in Casa Grande, Arizona, and we'll apparently hear more about deliveries outside of the USA on a later date. Yet more waiting, but what a thing right?
NOTE: This article first appeared on TopGear.com. Minor edits have been made.