BMW M6 Coupe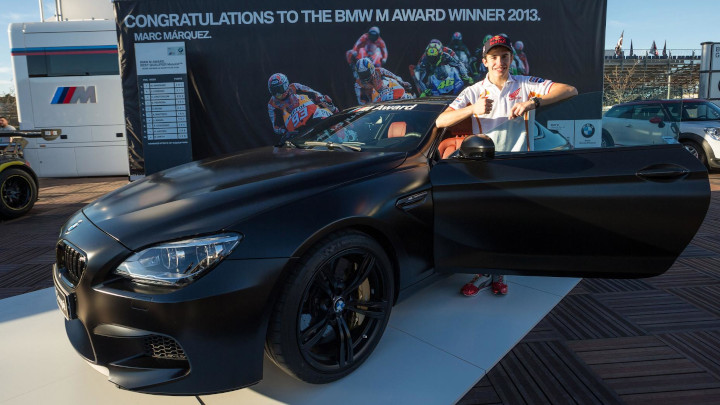 Marc Marquez is really rather good at riding a motorbike. In fact, he's won the MotoGP championship six times (from seven seasons) since he made his debut in 2013.
In that debut season, Mr Márquez also won the BMW M Award for the fastest qualifier of the year. His prize? A black-on-black BMW M6 Coupe—not bad for a fresh-faced 19-year-old.
As with all narrative arcs, it started off well…
BMW M4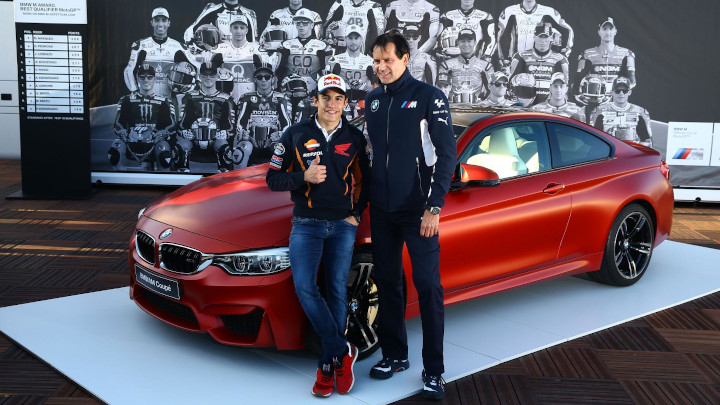 ADVERTISEMENT - CONTINUE READING BELOW ↓
In 2014, Márquez was once again the fastest qualifier (calculated by a scoring system that offers a certain amount of points for each position). This time, his prize was a BMW M4—thumbs up.
BMW M6 Convertible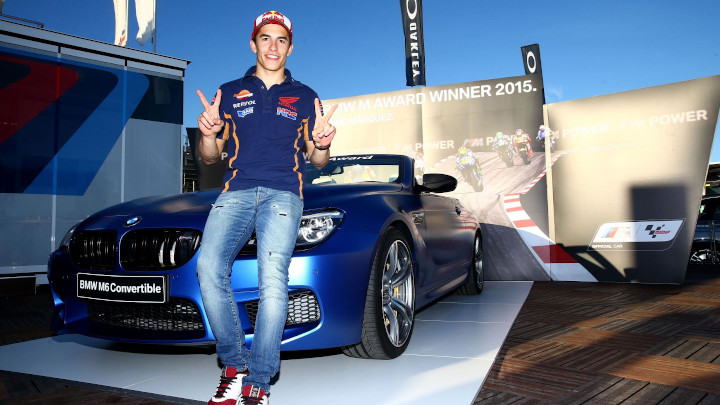 In 2015, Marc Márquez did not win the championship. He did, however, win the BMW M Award for the fastest qualifier. Because of course he did.
That meant he added a third M car to his growing free collection, and this time it was an M6 convertible—perfect for the drive home from the final race weekend in Valencia. Still pretty sunny at this point, though clouds may be gathering on the distant horizon…
BMW M2 Coupe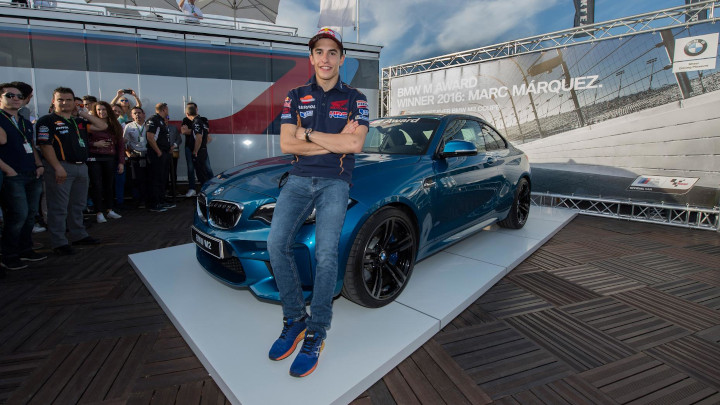 ADVERTISEMENT - CONTINUE READING BELOW ↓
Recommended Videos
2016 comes around and BMW offered an M2 Coupe to the fastest qualifier of the year… which Marquez won. Again.
That win also meant Márquez had accrued more M Award victories than any other rider since its inception in 2003, and thus got his hands on a Very Good M Car, the M2.
Looks reasonably chuffed with that one, does Marc.
BMW M4 CS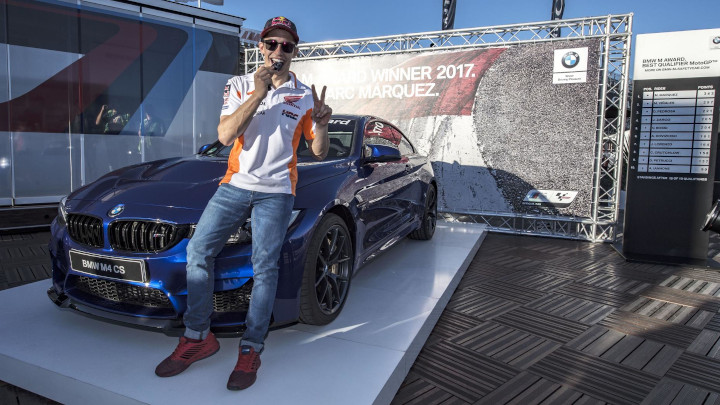 Not as chuffed as he was when—again—he won the fastest qualifier award in 2017 and received the keys to a free M4 CS. One of the most exciting M cars of recent times.
BMW M3 CS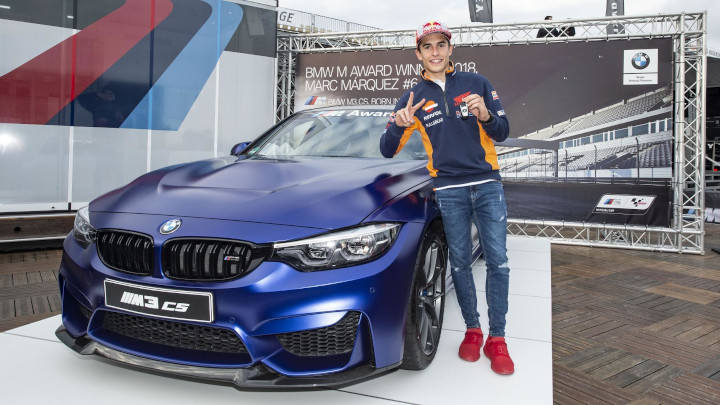 ADVERTISEMENT - CONTINUE READING BELOW ↓
2018 rolls around, and Marquez is the fastest qualifier again. BMW's M division decided to give him two more doors this time, courtesy of an M3 CS.
A stellar run of M cars. M2. M4 CS. M3 CS. What could possibly lie in wait for our hero for 2019?
BMW X4 M Competition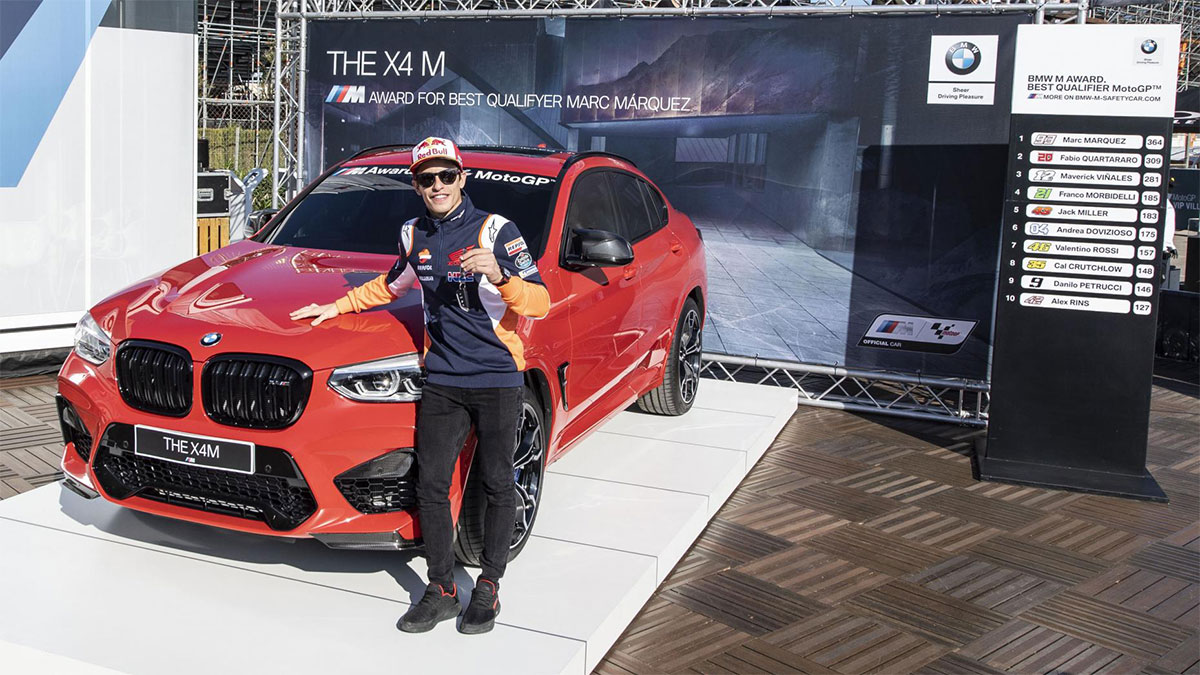 Ah.
NOTE: This article first appeared on TopGear.com. Minor edits have been made.