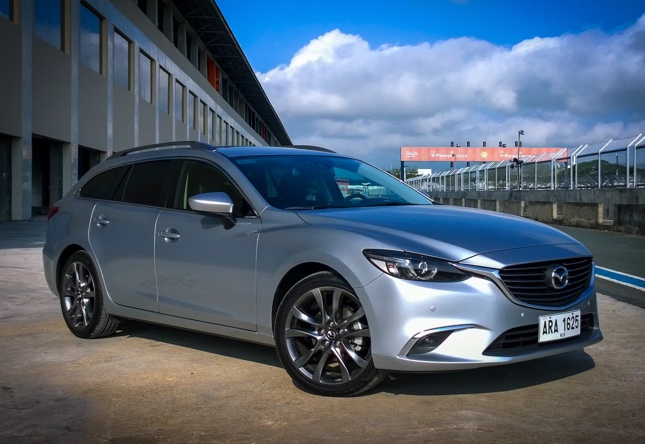 The Mazda 6 midsize sedan is--without question--one of the best cars to arrive in our market in the last couple of years. It is so good we actually named it our Car of the Year for 2013. Now, imagine this: Take the 6 sedan's best attributes (tasteful styling, superb performance, first-rate features, ideal compromise between sportiness and comfort) and then add a dose of flexibility and cargo-carrying capacity, and you have this: the Mazda 6 Wagon.
The good news is that the 6 Wagon will soon be available in our market, courtesy of distributor Berjaya Auto Philippines (aka Mazda Philippines).
"The Mazda 6 Wagon will be available by the end of this month," Mazda Philippines sales director Japheth Castillo told TopGear.com.ph.
The price? The car will be sold for P1.795 million, according to Castillo.
The 6 Wagon will be powered by the same 2.5-liter in-line-four Skyactiv-G engine found on the sedan version. And as on the sedan, this engine will be mated to a six-speed automatic transmission on the wagon. Aside from the obvious difference in weight and length, the wagon will have virtually the same set of features as the sedan, according to the product brochure found on Mazda Philippines' website.
Will this midsize model have the same level of success as its sedan counterpart? You tell us.
Photo by Mikko David
ADVERTISEMENT - CONTINUE READING BELOW ↓