There's a lot of things you can uncover when you just look around various trademark offices around the world. That's how we saw potential new models such as the Toyota Raize Space and Hyundai Stargazer X. We saw yet another one in the database, and it's from Mazda this time around.
It seems that Mazda is, at the very least, considering a new, subcompact crossover down the line. The Japanese automaker filed for a trademark nearly a year ago for the name CX-20. It was applied nearly a year ago, July 4, 2022. Mazda was granted the trademark and has been registered since October 17, 2022. The other interesting thing about this trademark is that it was filed and registerd in the Intellectual Property Office of the Philippines (IPOPHIL).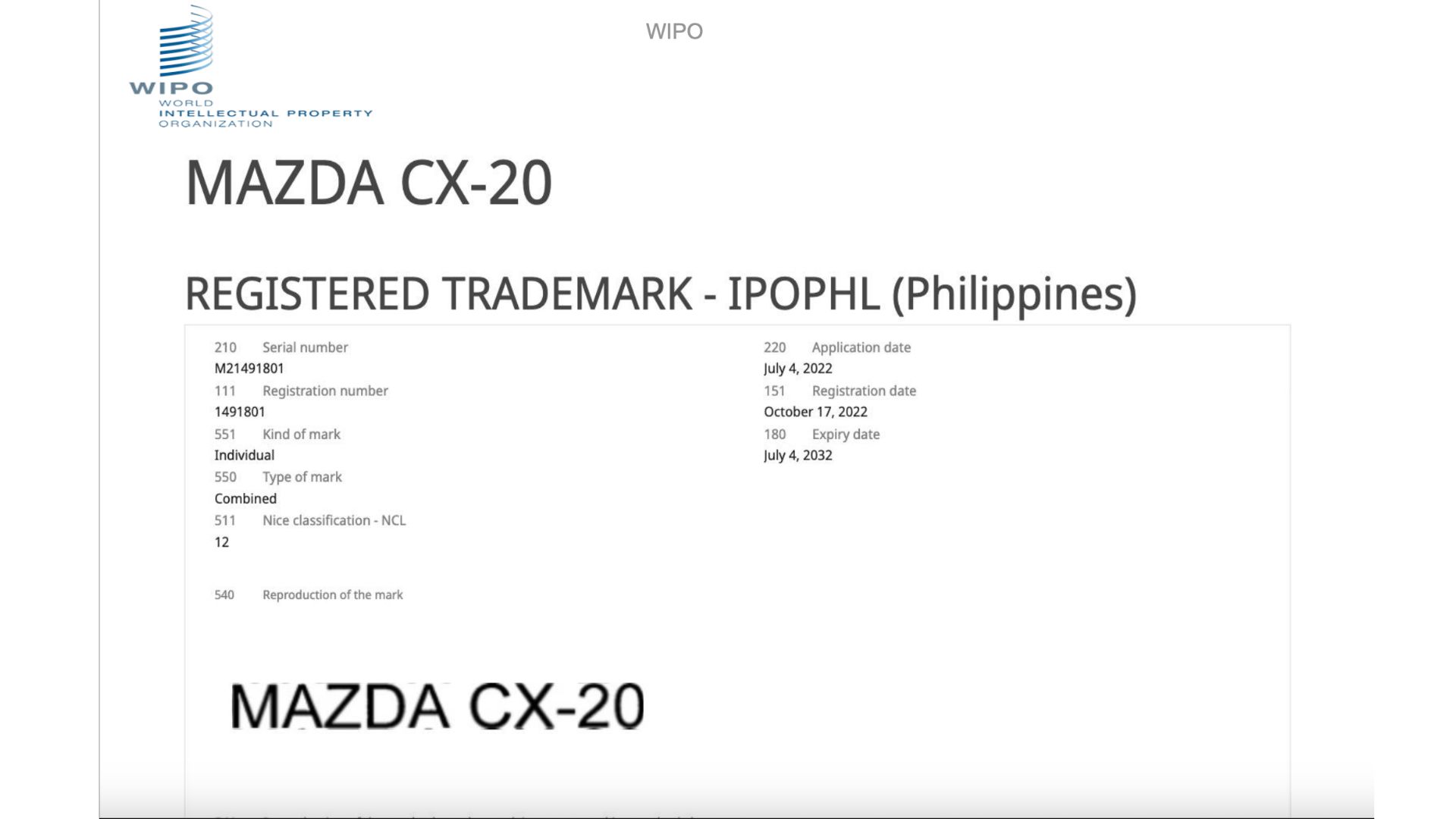 OTHER STORIES YOU MIGHT HAVE MISSED:
The all-new Toyota Innova with its hybrid powertrain might arrive in PH in July
The all-new Toyota Wigo could land in PH in July, and here are the possible specs
ADVERTISEMENT - CONTINUE READING BELOW ↓
So, why do we reckon it's a subcompact crossover. By now, you're probably familiar with Mazda's naming convention. The automaker always applies the tag 'CX' for its crossover models, and the number next to it typically denotes the size of the vehicle. Based on that, you can bet the CX-20 will slot below the CX-30, but that's if Mazda pushes through with actually building it. There's also a possibility of it replacing the CX-3, the oldest crossover in Mazda's stable.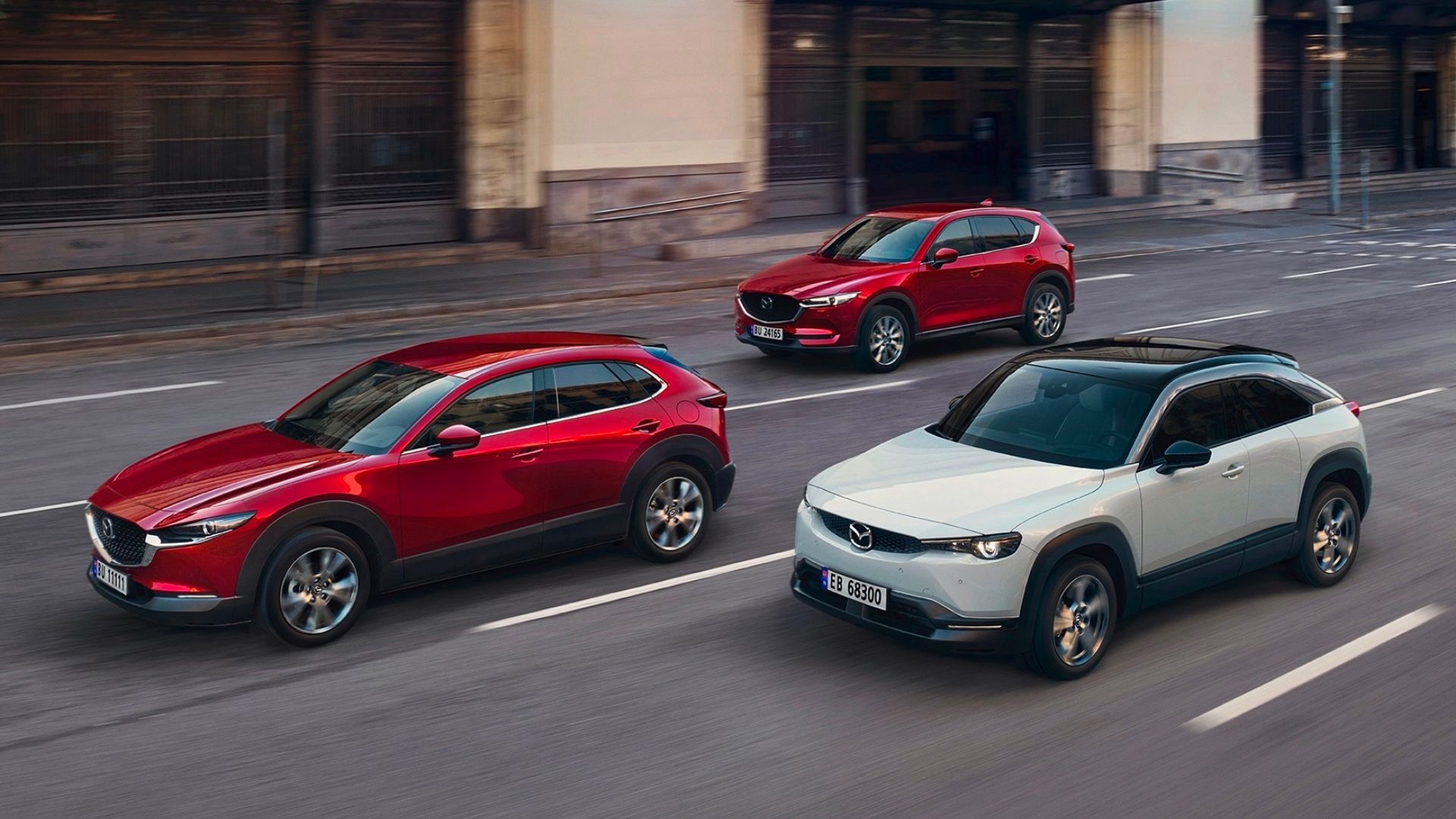 Again, the future of the CX-20 will all depend on Mazda pushing through with the production and development of the car or not. The company already makes models such as the CX-30, CX-50, CX-60 and CX-90, so the idea of a CX-20 isn't far-fetched. Either way, Mazda has rights to that name, so it's likely that the company is giving it serious thought.