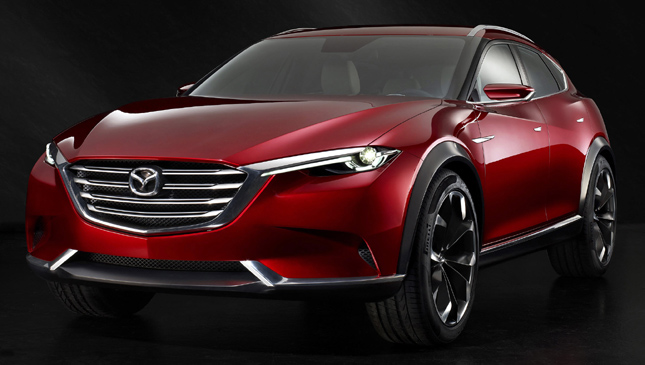 Last month, we wrote about Mazda's intriguing new crossover concept, the Koeru, which could quite possibly be a glimpse into the direction the Japanese carmaker is taking with regard to its crossover design language. Well, the Koeru finally made its world debut at this year's Frankfurt Motor Show, and to be frank, we're impressed.
To be fair, these aren't images of the actual vehicle itself--they're renders and sketches. But they should be more than enough to get Mazda fans excited for what else is in store for the Koeru. The first thing we notice is the vehicle's intimidating exterior--at 4,600mm long and 1,900mm wide, the Koeru is a pretty sizable car (bigger than the CX-5, in fact). Despite the size, the low stance and the powerful lines give the concept crossover a sporty, agile appearance. Another aspect of the Koeru that stands out is the vehicle's set of wheels. Those 21-inch wheels look absolutely huge relative to the vehicle's 1,500mm height.
ADVERTISEMENT - CONTINUE READING BELOW ↓
There's a lot more to the Koeru's appearance than meets the eye, as the people at Mazda made it a point to integrate both vehicle design and aesthetics with a personal and responsive driving experience--they call this the Jinba ittai, which in Japanese means the unity between a horse and its rider. The Koeru's sleek design serves to optimize airflow over the upper body, and reduce under-floor turbulence, improving vehicle stability and noise/vibration reduction.
The new vehicle will also feature the latest Mazda safety and connectivity features in the i-ActivSense and Mazda Connect systems. That's pretty much all that Mazda has released regarding the Koeru so far. What do you think about this concept crossover vehicle?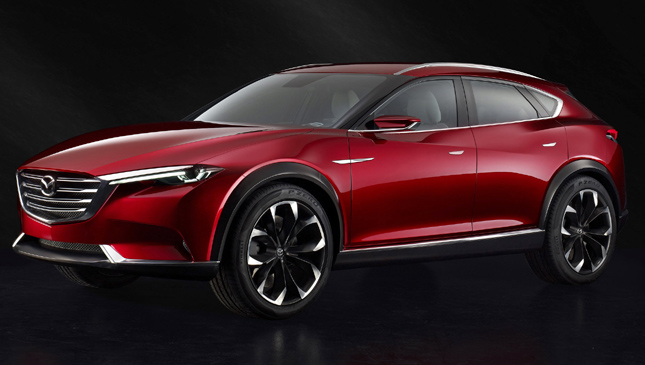 ADVERTISEMENT - CONTINUE READING BELOW ↓
Recommended Videos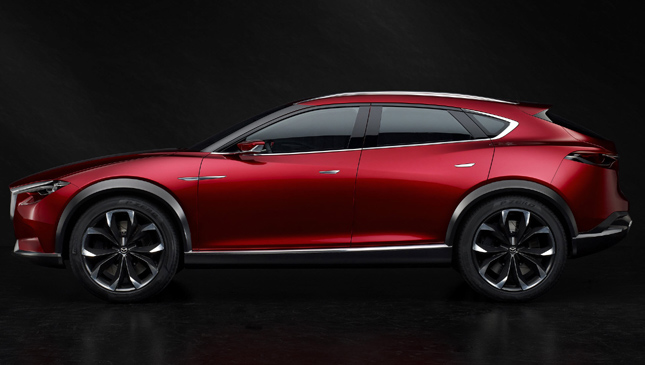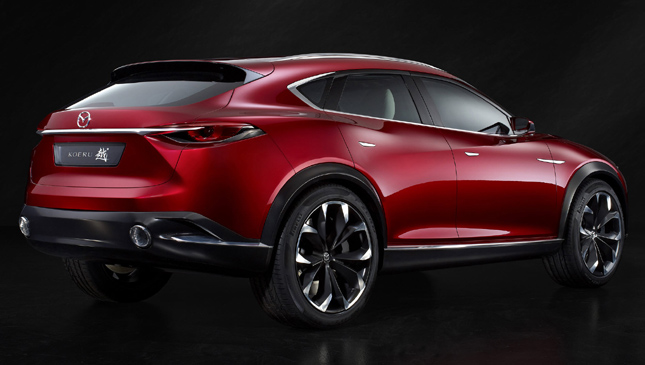 ADVERTISEMENT - CONTINUE READING BELOW ↓