After months of teasing, McLaren Automotive has finally revealed the first model in its new Sports Series line--the 570S Coupe--in time for its public revelation at the New York International Auto Show.
Going by McLaren's naming convention, the figure "570" denotes the output of the car's twin-turbo V8 engine of 570PS (562hp) to go with a torque figure of 600Nm. Coupled with a curb weight of 1,313kg--thanks to its carbon-fiber MonoCell chassis and use of aluminum body panels--this gives the 570S a power-to-weight ratio of 434PS (428hp) per ton. Putting the power down to the rear wheels is a seven-speed sequential shift gearbox that pushes the car from a standing start to 100kph in 3.2 seconds, while 200kph is reached in 9.5 seconds before the 570S hits its top speed of 328kph.
The 570S sports the now-familiar McLaren face and boasts an aerodynamic package like the functional aero blades below the front bumper, which channel clean, cold air through the lower leading edge of the bodywork and the sculpted hood that channels airflow over the front wheel arches. The dihedral doors, which are a familiar McLaren signature since the F1, have also been designed to feed air into the side intakes, underneath the flying buttresses and onto the rear deck to help cool the exposed engine and increase downforce. The rear of the 570S is clean and uncluttered, with LED light blades serving as rear taillights, while an aluminum mesh also serves to cool the engine. Twin exhausts flank a newly designed and highly intricate rear diffuser.
ADVERTISEMENT - CONTINUE READING BELOW ↓
For its interior, the 570S comes with leather sports seats as standard to go with the leather-trimmed dashboard and steering wheel. The car also reportedly provides the most storage space of any McLaren model to date to complement the 150L of storage space in the front luggage bay. An all-new TFT digital instrument cluster changes configuration depending on the driving mode, while a seven-inch touchscreen mounted on the center console serves as the display of the climate control system, Bluetooth connectivity and digital/satellite radio. Weight-saving is still the design focus of the 570S, which is why it comes with a McLaren Audio four-speaker system that ensures optimal sound quality "at the lowest possible weight."
What do you think of this "entry-level" McLaren?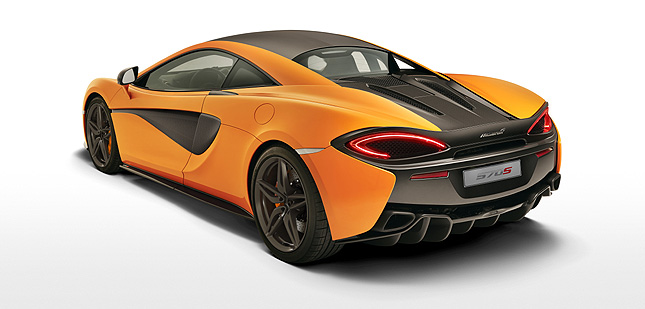 ADVERTISEMENT - CONTINUE READING BELOW ↓
Recommended Videos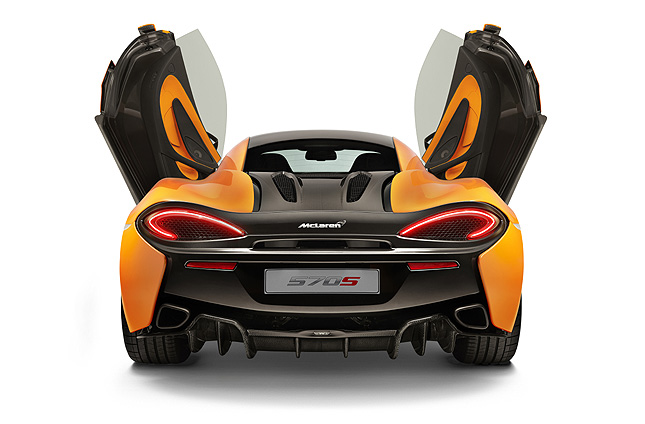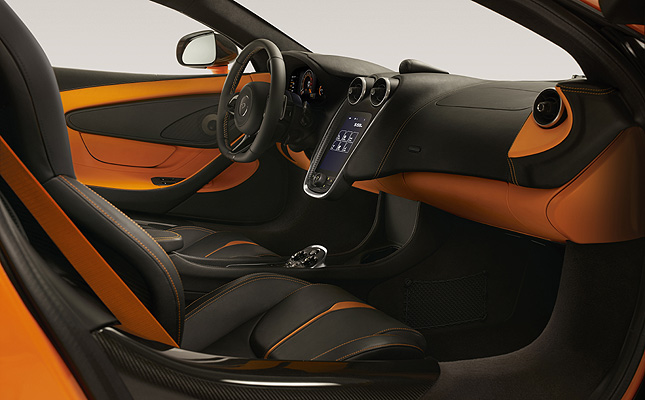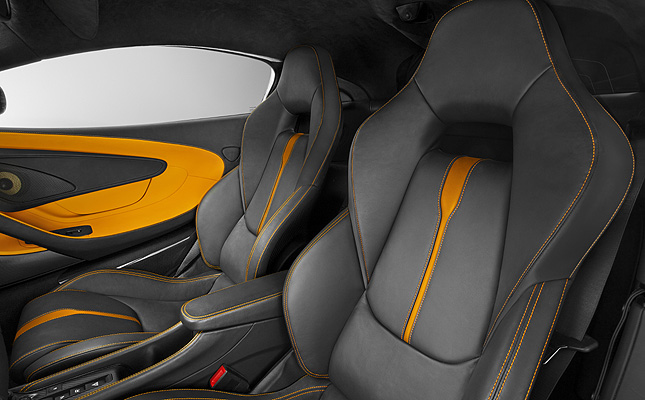 ADVERTISEMENT - CONTINUE READING BELOW ↓