Want to get into the hashtag AMG life but can't quite afford it? Well, we have good news. Merc's performance arm has made a new, entry-level baby hot hatch called the A35 AMG.
It's essentially a cheaper, de-tuned version of the next A45 AMG that we'll see at some point next year. But even though it's the cheapest offering from AMG, it's still £36,000 (P2.5 million)—putting it directly in competition with the VW Golf R and Honda Civic Type R.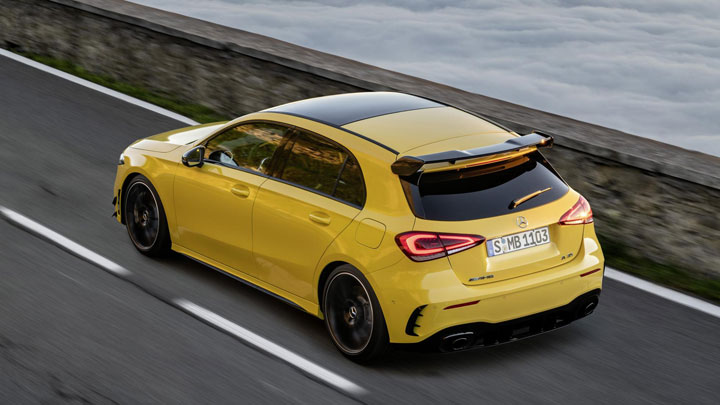 ADVERTISEMENT - CONTINUE READING BELOW ↓
Fitted with a new turbocharged 2.0-liter four-cylinder kicking out 306hp and 400Nm, the A35 is sandwiched neatly between the 296hp Golf and 316hp Honda.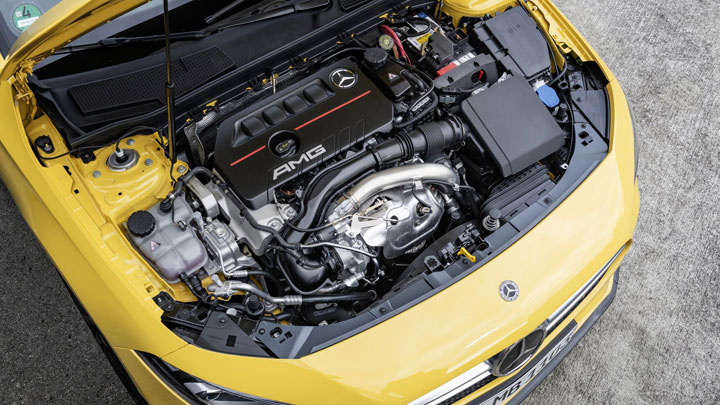 Like the original A45 AMG, the standard rear-drive modus operandi of AMG of old has been ditched in favour of a lightweight AMG 4MATIC all-wheel-drive system. The A35's is predominately front-wheel drive but, when it's needed, up to 50% of the power is sent to the rear and is controlled by a new ESP system that makes it, apparently, eager to drive on the limit.  
ADVERTISEMENT - CONTINUE READING BELOW ↓
Recommended Videos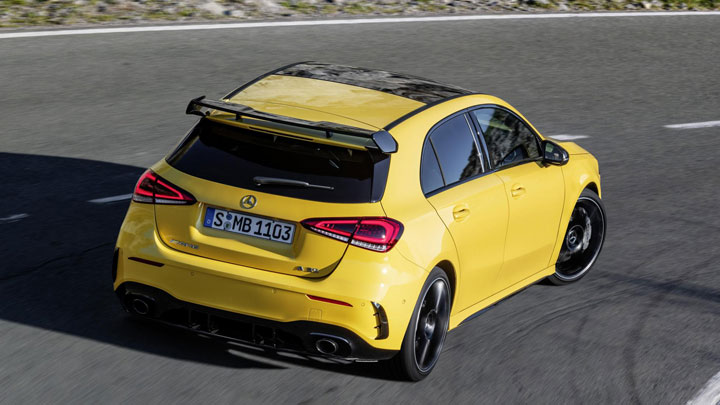 To make sure it doesn't wibble-wobble in corners, the A-Class's chassis has been stiffened up thanks to a bolted aluminum plate under the engine and two additional diagonal braces up front.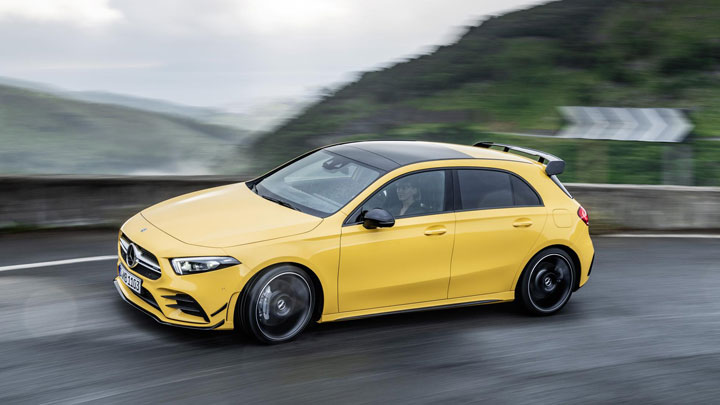 ADVERTISEMENT - CONTINUE READING BELOW ↓
Actually, all the important bits (engine, suspension, all-wheel drive, transmission, driving programs, electronic fine-tuning) of the new A-Class have been breathed over by AMG. So don't think of it as some cheap knock-off badging exercise. And considering how punchy the current A45 is, we're expecting good things at a more accessible price. Plus, what the Merc has in its favors compared to its competitors—especially the plasticky Civic—is plushness.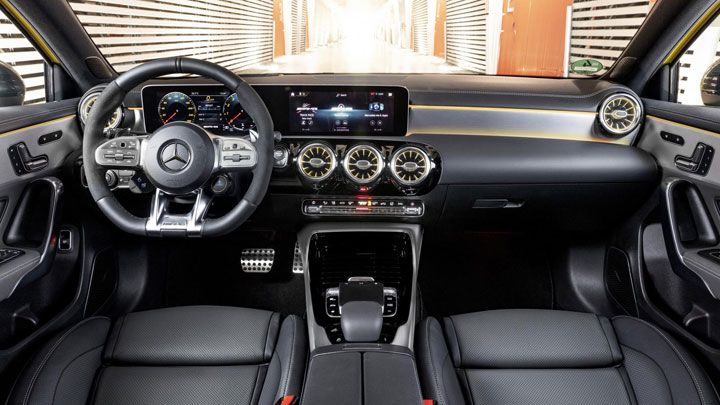 ADVERTISEMENT - CONTINUE READING BELOW ↓
Just check out the cabin. The interior is the highlight of the new A-Class and it's been brought over to the A35, then sportified. Like the S- and E-Class, the A35's stylish new cabin is dominated by two widescreen LCDs. But now they can be filled with performance info and shouty red displays to show your car is angry and ready to perform. There's also a funky wheel; perforated, leather-wrapped and flat-bottomed (because all sporty things have flat-bottomed wheels) that you can fill with more configurable buttons than Lewis Hamilton's F1 car. There's also contrast stitching and cool mood-lighting in the door cards and air vents. Outside, it's the normal AMG'd affair: Basically, an A-Class in a tracksuit. You know the score – wings, spoilers, flicks and diffusers.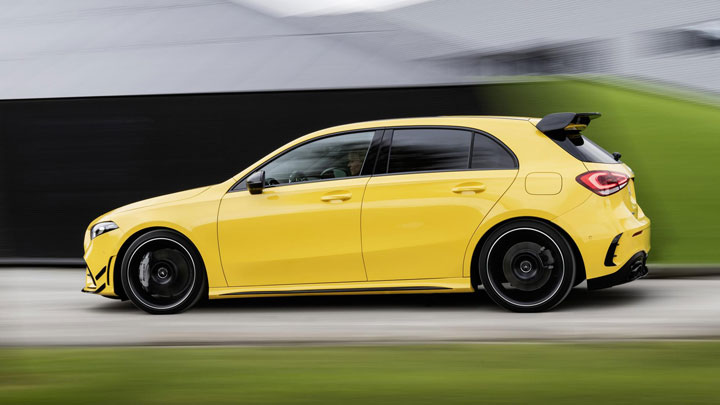 ADVERTISEMENT - CONTINUE READING BELOW ↓