Welcome, Internet, to the Mercedes-AMG GLE 53. In short, it's a seven-seat hybrid AMG.
But before you start knocking up placards and burning effigies to take to your local dealer, it's not quite as sacrilegious as it may sound. In fact, it's wholly familiar, being the latest-gen GLE (formerly the ML) with the lesser of two engines that AMG sticks in larger Mercs. That 53 badge translates into a 429hp 3.0-liter straight-six with mild hybrid technology.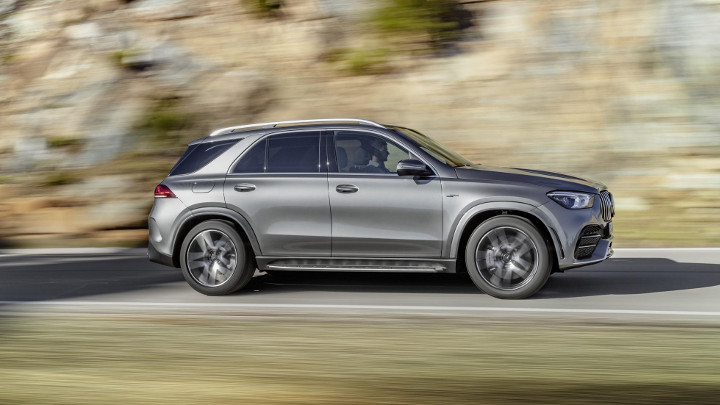 Rather than this being some sort of plug-in that focuses on emissions-free driving, the electric motor's focus is instead on background work, smoothing out the stop/start procedure, reducing turbo lag, and shaving off a bit of fuel consumption, though it can also provide a 22hp boost when you need it. The GLE 53's benchmark stats are 0-100kph in 5.3sec and a 250kph top speed.
Wondering where the V8 is? That'll almost certainly arrive in a GLE 63 further down the line, if you can hold on a bit longer.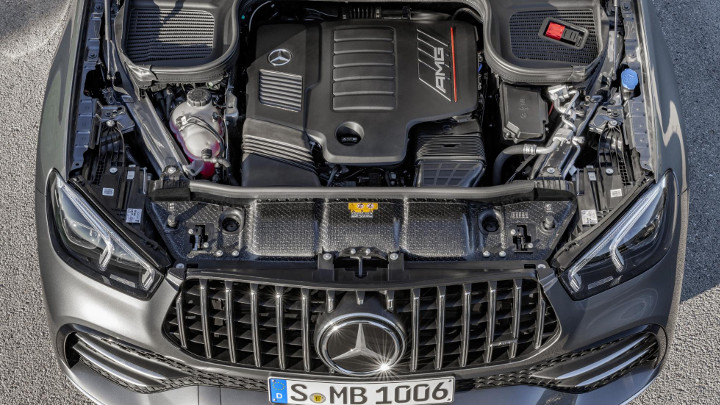 If you're taken by the 53, though, you'll get plenty of tech to try and ensure it's still moderately sporty to drive: a nine-speed paddle-shifting auto, a four-wheel-drive system that alters its aggression depending on drive mode, and a clever air suspension setup that actively fights body roll while keeping the car's ride height consistent regardless of how much stuff you've lobbed on board.
Or how many people. You can have this one with an optional third row of seats, adding it to an illustrious line of AMG people-carriers that includes the R-Class and the GLS. Um, yeah. Let's hand over the illustrious 'least-bloated seven-seat AMG ever' award now.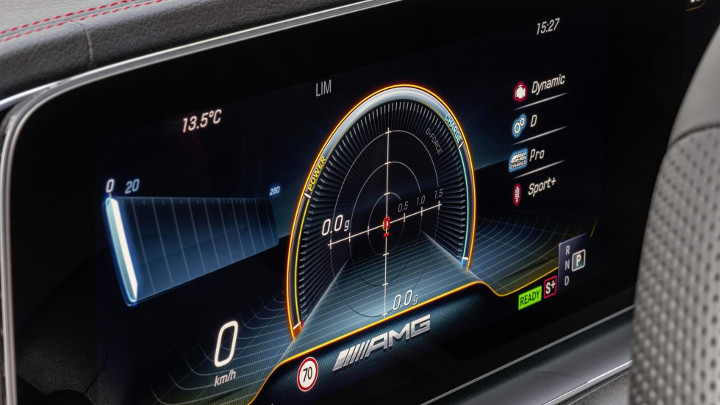 Completely at odds with such practicality is the inclusion of AMG Track Pace on the vast media screen, a circuit analytics app that records 80 different parameters during track driving—including lap times—to help you improve your driving. If you've got family sat in the rear two rows of seats while it's being used, we suspect suggestions will be getting thrown your way verbally, too.
Oh, one more thing: The aircon can pipe out scents—much like in other Mercs—but boasts an additional fragrance called 'AMG#63.' Given that's, y'know, the wrong number for the car, we presume it smells of the V8 fumes and tortured tires of the proper-strength AMG you might wish you'd waited for. Or it's a very creepy way of upselling you into a 63 when it arrives.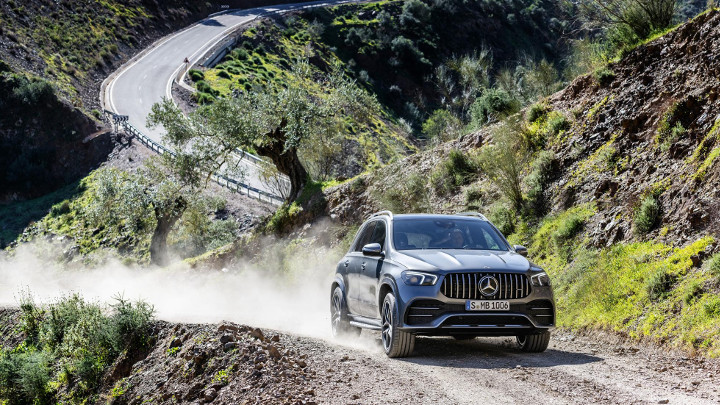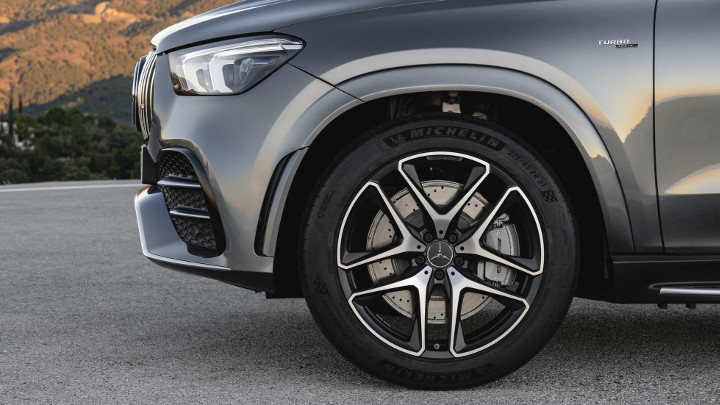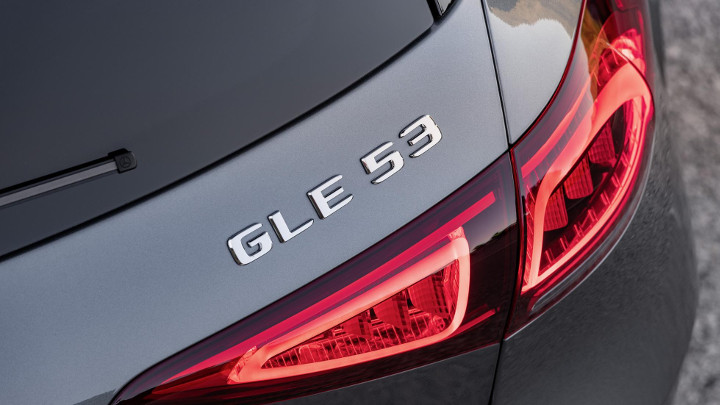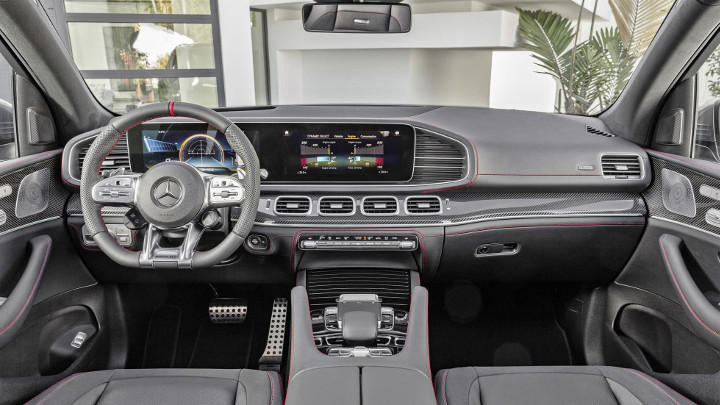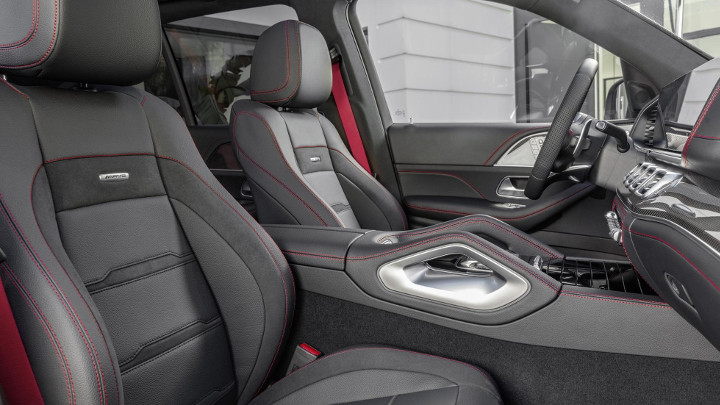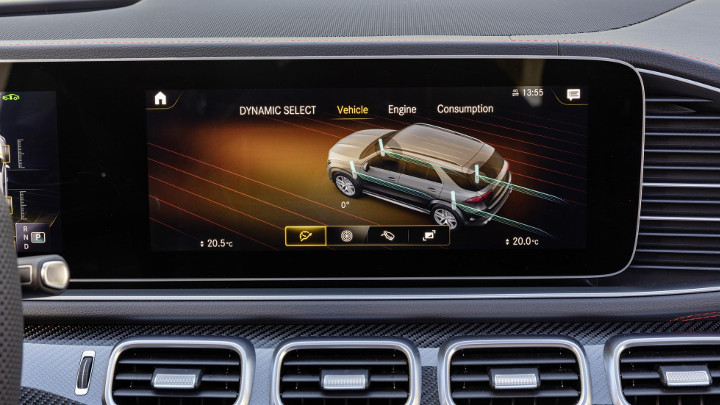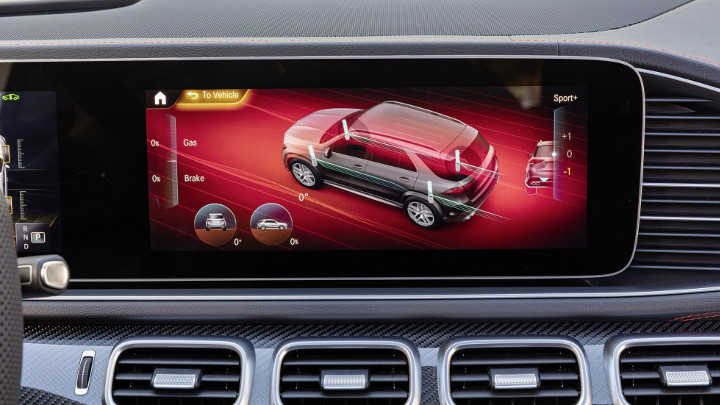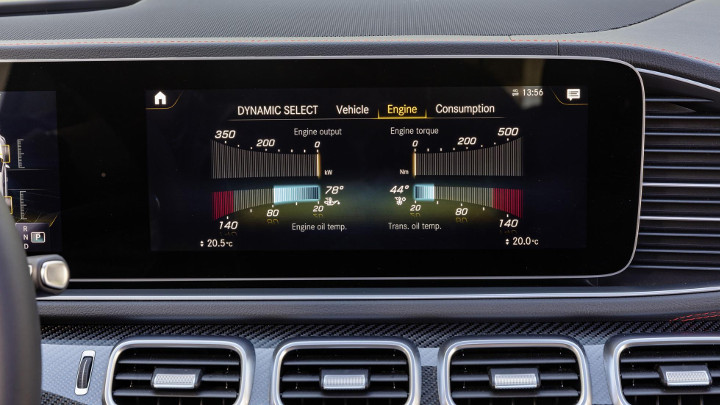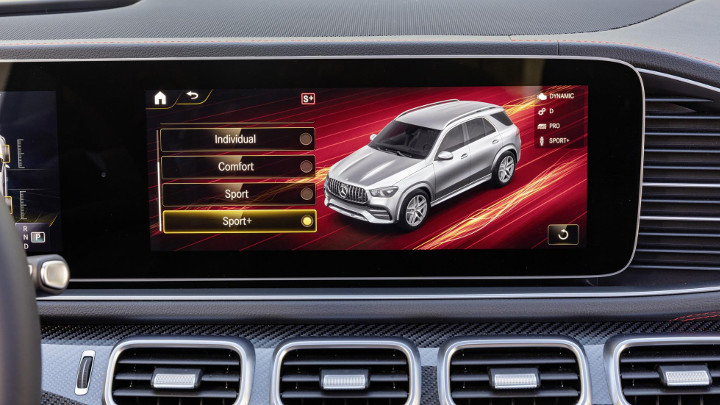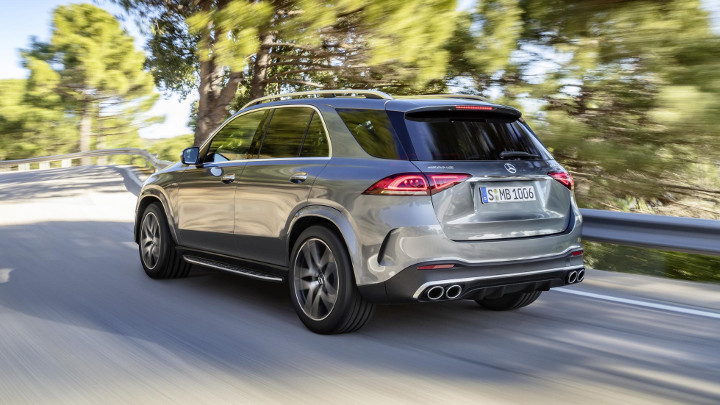 NOTE: This article first appeared on TopGear.com. Minor edits have been made.