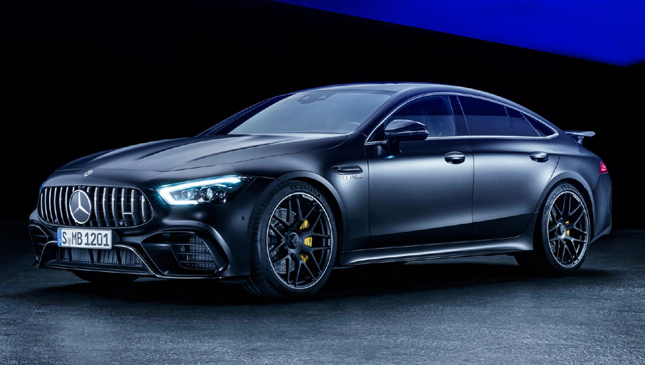 To dismiss AMG's new 'GT four-door Coupe' as a CLS 63 in all but name--which, let's face it, you're doing right now--is to do it a massive disservice. Because even though AMG isn't going to 63 the new CLS, when it goes on sale in September this thing will effectively occupy that space in Mercedes-Benz's lineup. A four-door coupe with many horsepower, designed to give Audi, Porsche and BMW and their best efforts--the RS7, Panamera and M8 GC--debilitating migraines.
In the vain of the SLS and AMG GT, what we're looking at here is a car "independently developed by Mercedes-AMG," not a spicier version of an existing Mercedes. So while it may look like the CLS, study the two side-by-side and you'll easily spot the differences.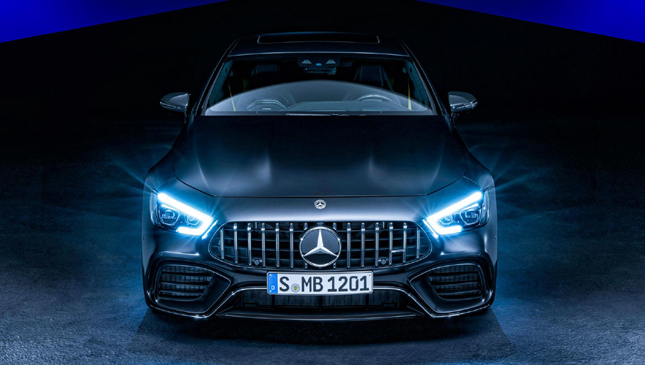 Continue reading below ↓
Recommended Videos
You'll see the GT has different headlights, that there's a kink in the GT's beltline where the CLS's is flat, and that the GT's roofline tapers more smoothly because unlike the CLS, it is a hatchback. Underneath too. This, the CLS and E-Class share a platform, but under the GT lies much bespokery. Its track is wider than the CLS's, its wheelbase is shorter and there's much in the way of, erm, suspension.
The engine and drivetrain--a twin-turbocharged 4.0-liter V8, 4Matic all-wheel drive and nine-speed automatic gearbox--are borrowed from the E63. Like the E63, there will be S and non-S versions--the former gets more power (630hp/900Nm plays 577hp/800Nm) and 'drift mode' as standard (Interestingly, it's optional on other models, too).
But this time around there will also be an inline six-cylinder 'GT 53,' which uses 48-volt electrics and an electric compressor to support a large, conventional turbo for 429hp.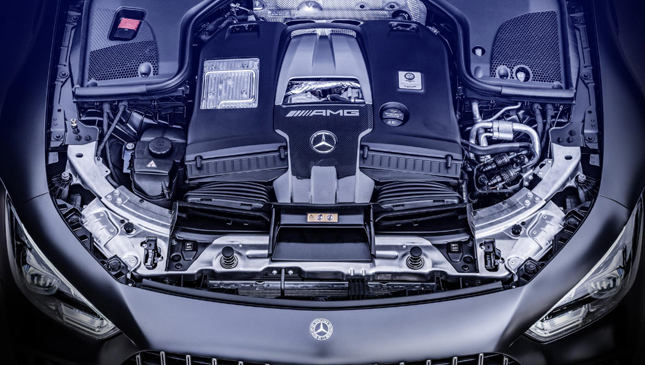 The most potent GT four-door--the AMG GT 63 S--claims 0-100kph in 3.2 seconds and a faintly ridiculous 315kph, despite its more than two-ton heft. For the non-S, it's 3.4 seconds and a paltry 310kph, and the 53, 4.5 seconds and 285kph.
GT 53s get conventional steel springs, and 63s ride on a version of Mercedes-Benz's three-chamber air suspension that promises "outstanding agility and racetrack-ready driving dynamics." V8s get four-wheel steering as standard too. All models get a pop-up rear spoiler and other active aero designed to keep the GT cool and stuck to the tarmac. S-Class grade driver assistance systems are available--should, for some reason, you not want to actually drive your big, shouty AMG.
Inside the AMG GT four-door Coupe is a lot like the regular AMG GT. Only with more seats. Four or five in total, depending on whether you opt for the rear bench or "High-Class variant" that adds a touchscreen for controlling infotainment features. Up front, the twin, 12.3-inch screens will look familiar. This is the same setup Merc uses in the E, CLS and S--only here there's an extra 'Supersport' mode for the instruments that gives "AMG-specific" information, like a gear-change indicator. Those switches on the center console are actually little capacitive TFT screens--which is quite cool if needless.
On the steering wheel too--there are many buttons to begin with, but if you need more you can specify two little controllers for cycling though drive modes and so on. These too are color TFTs. A special 'Track Pace' app in the infotainment system gives access to lap times and other telemetry.
On a practical level--the boot is 395 liters, expandable to 1,324 if you flip the seats down.
No price yet, but expect six fairly large figures. Panamera Turbo S E nutter Hybrid thingy, your time has come.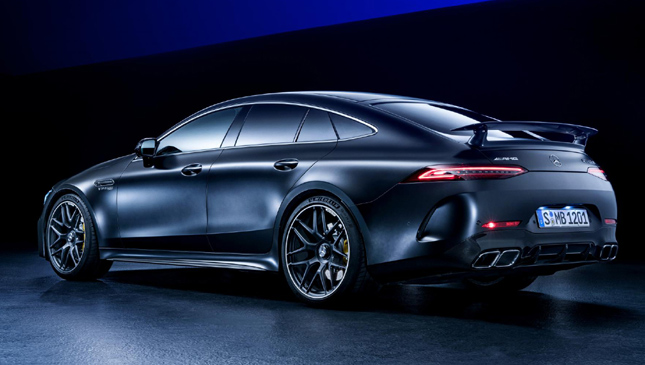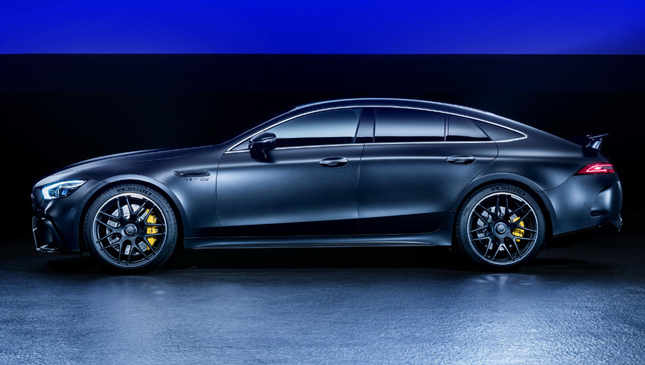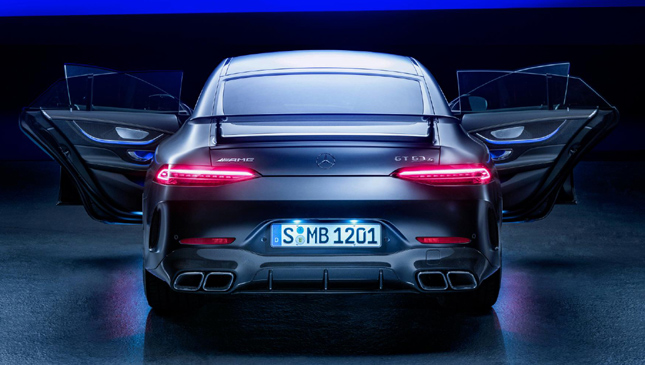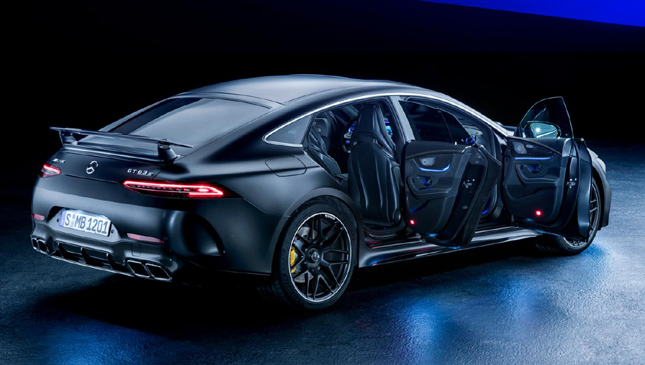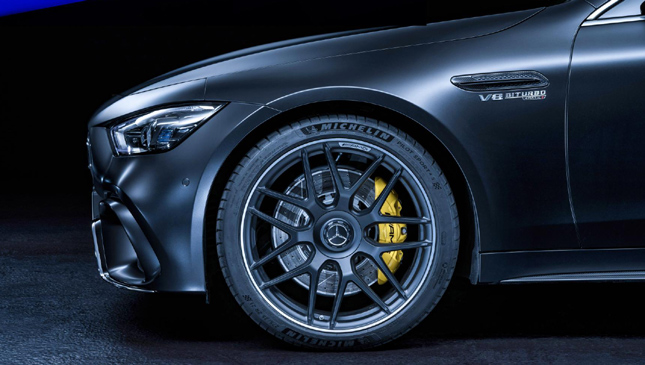 NOTE: This article first appeared on TopGear.com. Minor edits have been made.