What if you want a Mercedes-Benz S-Class with the view from a fifth-story apartment as you drive along? What if you want a car like the BMW X7? Might this be the next best contender?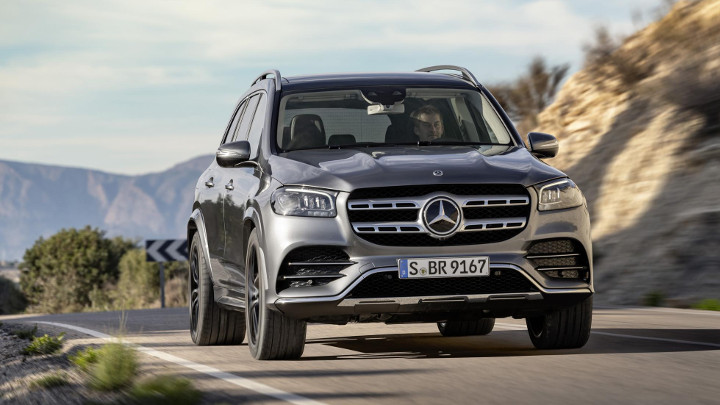 So many questions. Hoping to answer them is the all-new Mercedes-Benz GLS. The king among the German carmaker's SUVs. The final boss. It's 5.2 meters long and almost two meters wide, this thing. If Mercedes builds one bigger than this, continents will sink into the sea.
Because from grille tip to exhaust tip, the new GLS is a staggering 77mm longer than the old GLS, which already dwarfed some railway carriages. It's also 22mm wider, and has a 60mm longer wheelbase. So, you and your six passengers ought to remain comfortable as you tour around for hours searching for a parking space big enough to swallow your mega-Merc.
Continue reading below ↓
Recommended Videos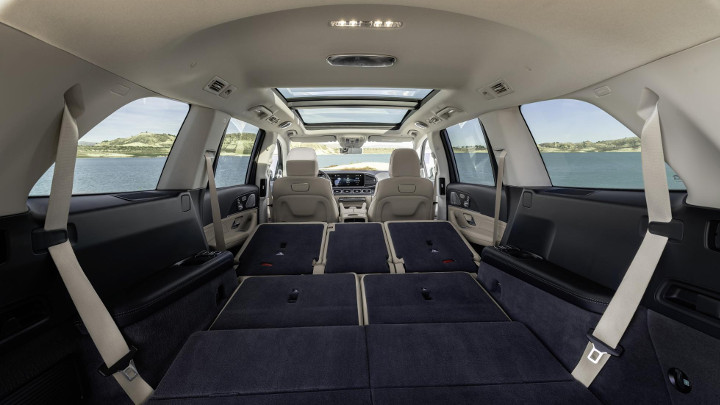 All the seats fold and adjust electrically. This means that at the touch of a few buttons, you can flip the passenger accommodation away and end up with a 2,400-liter concert hall of space. What a versatile van this is.
Or, if that's a bit too common for you, might sir and madam be interested in a six-seater version, with two individual middle seats? There, you can watch movies or YouTube cat-fail compilations on screens over 11 inches across. Need more screenage? You can fiddle with the seats, climate control, and what to watch via a separate tablet. It's not so much a car, this—more a gadgets shop with a steering wheel.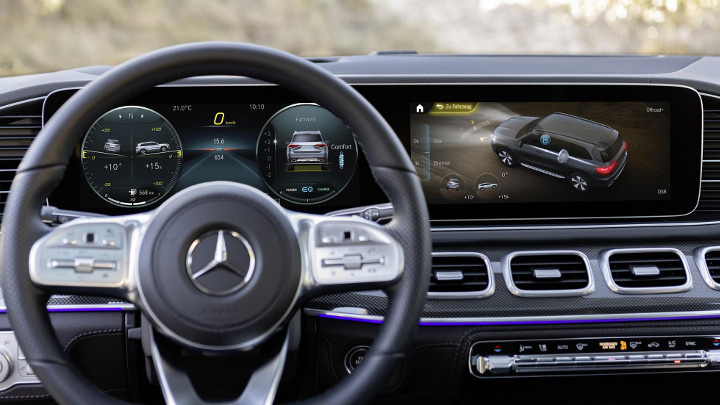 So inside, you get all of the tech—the whole dashboard, in fact—from the smaller GLE. There are touchpads and touchscreens and a rainbow of ambient lighting, and if you call out 'Hey Mercedes,' the ever-listening assistant will adjust the temperature, tell you about the traffic, or probably tighten your shoelaces if you ask nicely enough.
Sorry, there's no AMG V8 version yet. But the engines are interesting. All the gasoline ones get 'EQ' mild-hybrid electric-boost tech. There will be straight-six engines, but the best of the non-AMGs is likely to be the V8-powered GLS 580. It has a 485hp twin-turbo V8, and the electric boost can squirt in an extra 15hp and 249Nm when you need to get an overtake done and dusted. The GLS 450 six-pot has 362hp, or if you're still into diesels (which always suited the old GLS to a tee), you can have a 282hp turbodiesel six-cylinder, or a 325hp version.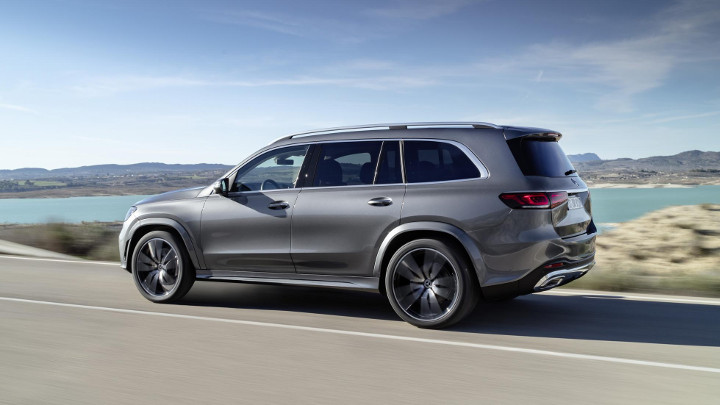 In the corners, there's active suspension on offer to deliberately resist body roll and keep everything flat. To upset Range Rover fans, there's off-road tech like a low-range gear and automatic torque control between the axles. And the air suspension can literally 'jiggle' the car free if it gets beached. Yep, the GLS can twerk.
In fact, Mercedes says the car is so good off-road, it's included a 'CarWash' mode, which lifts the car to its tallest ride height, closes the sunroof, and turns off the wipers when selected. So you can get the thing hosed down without splashing the interior, or missing any pesky dirt hidden underneath. That might be Peak Nerdy German SUV.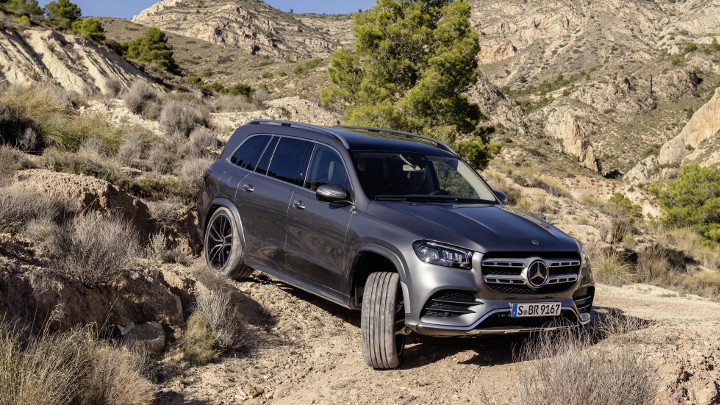 Truth is, most GLSs will never go off-road. They'll be the ultimate school-run chariots. Which begs this question: Which scares the children less, this or the BMW X7?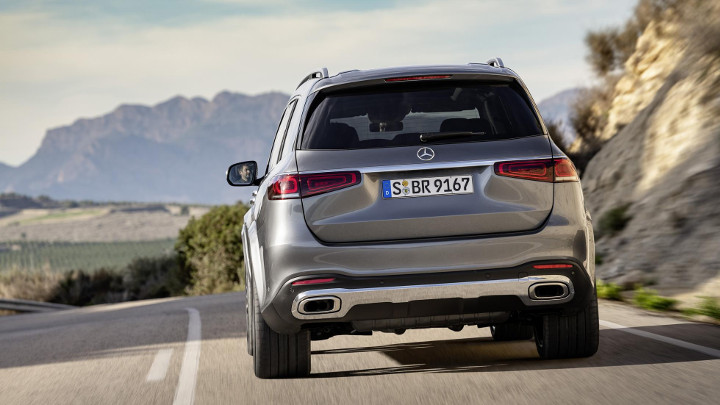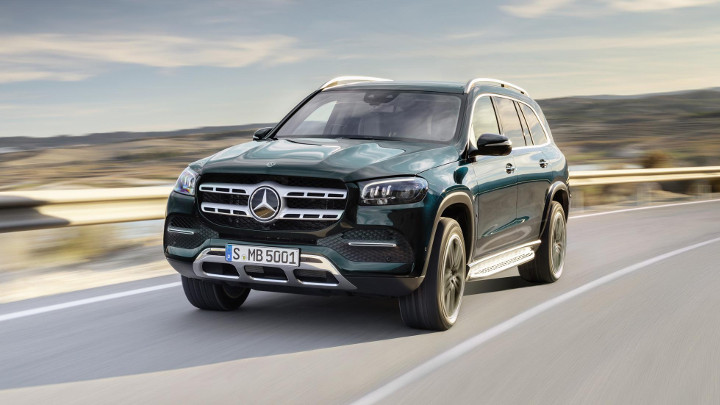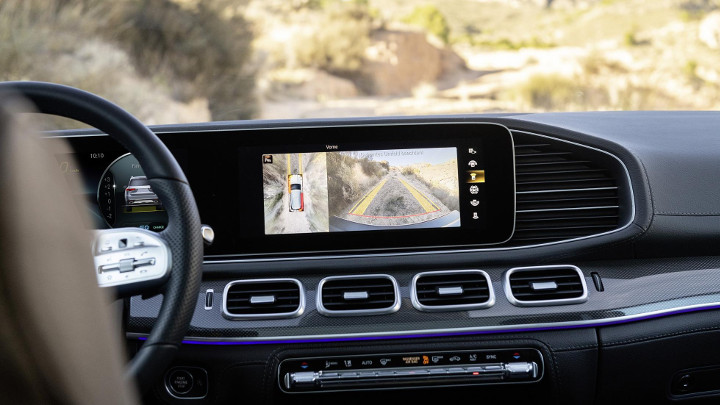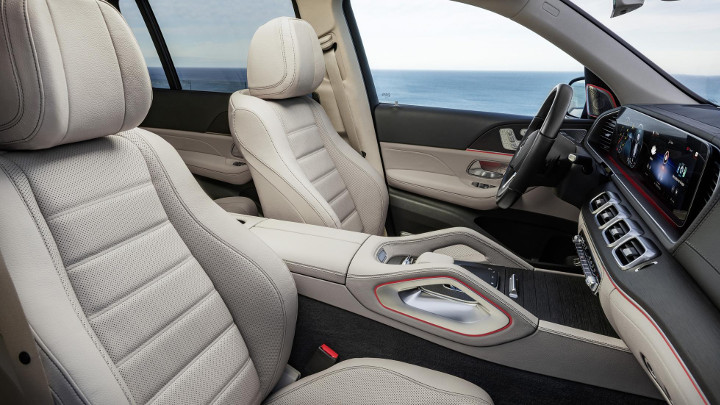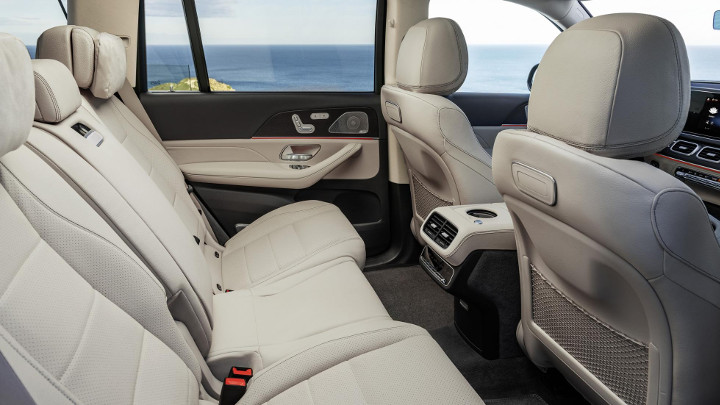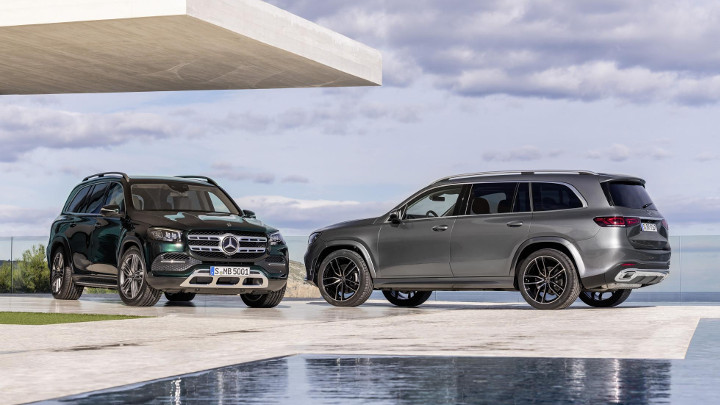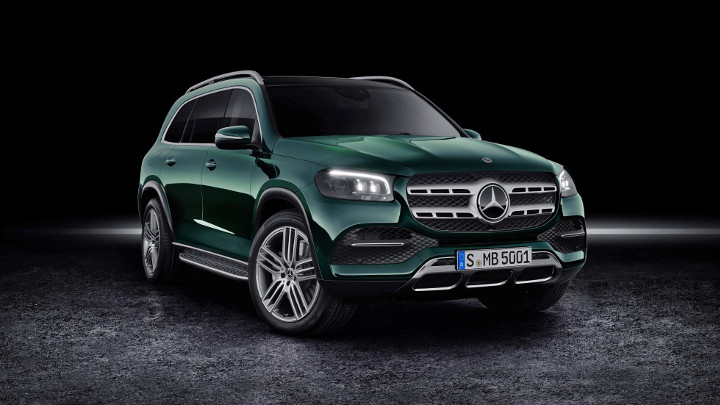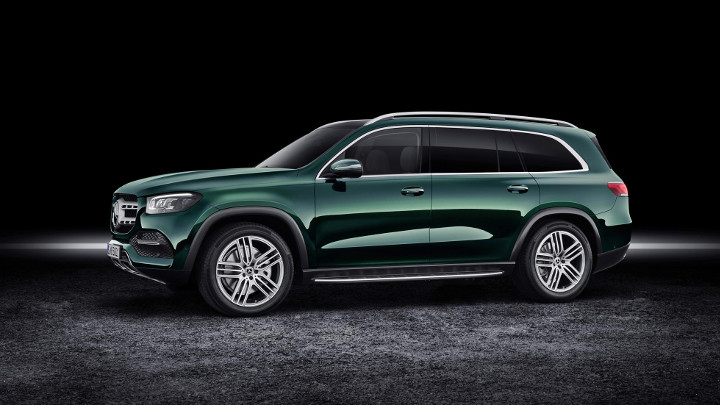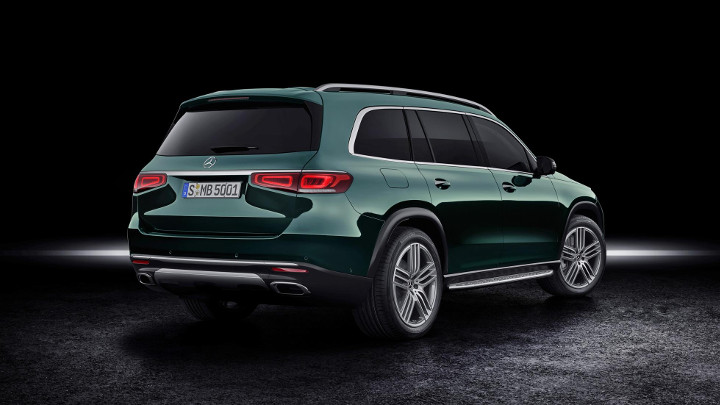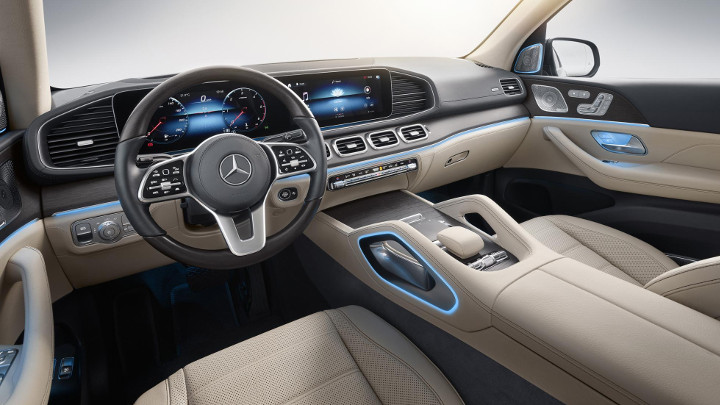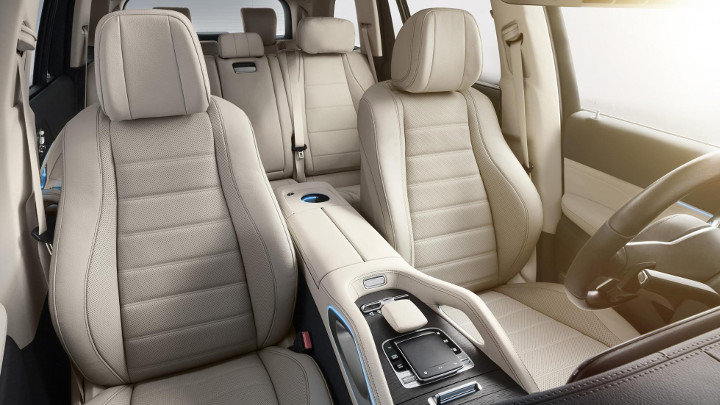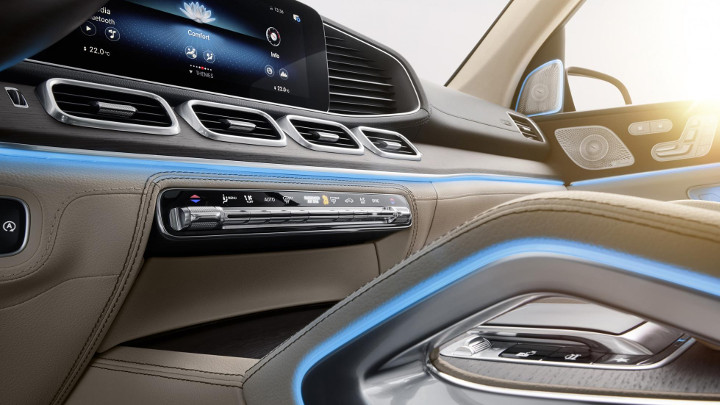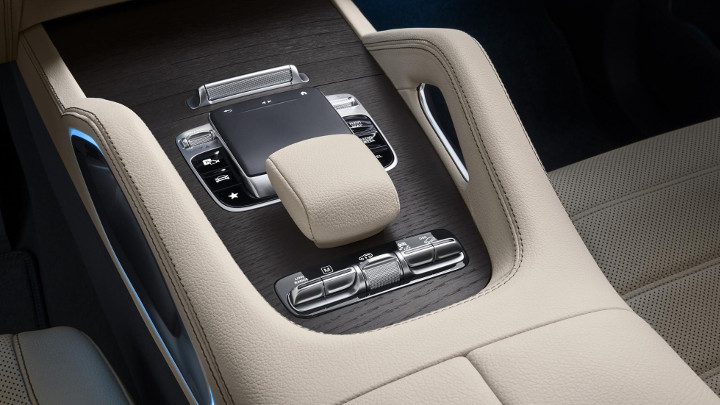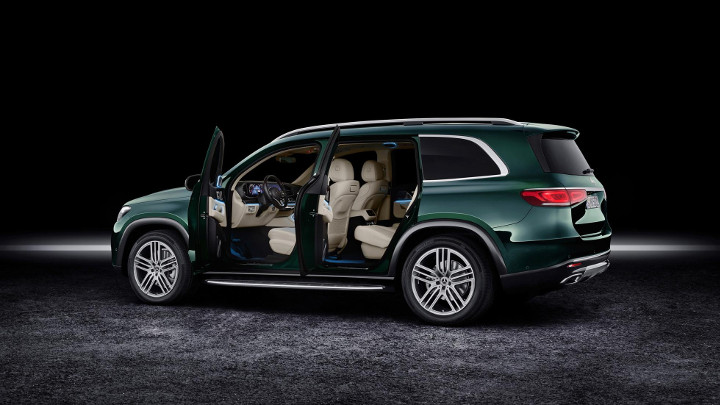 NOTE: This article first appeared on TopGear.com. Minor edits have been made.