Welcome to the Mercedes-Benz Vision EQS—essentially, the fully-electric S-Class of the future. Don't believe us? Mercedes calls it "a trailblazer for the entire Mercedes-Benz EQ family," meaning it does for the manufacturer's electric range what the S-Class has traditionally done for, well, almost the whole car industry. This is where all the tech is going to filter down from.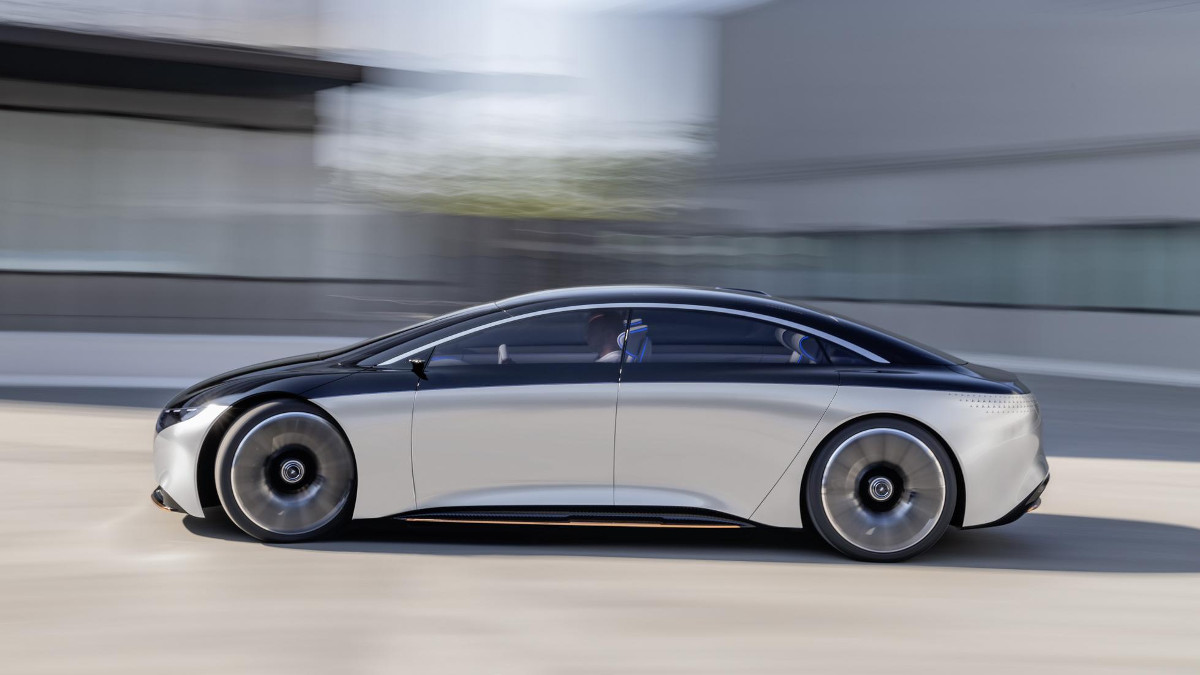 Given that Jaguar is making the next XJ electric, it's also further proof that the luxury-car market as a whole is going silent. And possibly self-driven. But while the EQS comes equipped with Level 3 autonomy, we're assured it'll still be a satisfying thing to drive.
Continue reading below ↓
Recommended Videos
"Individual driving pleasure will continue to be desirable in the future," Mercedes-Benz triumphantly announces, to a collective sigh of relief across the whole of our corner of the Internet. So as well as decent handling, we're promised a good dose of performance. Kind of important when Tesla's drawn a massive line in the sand for such things.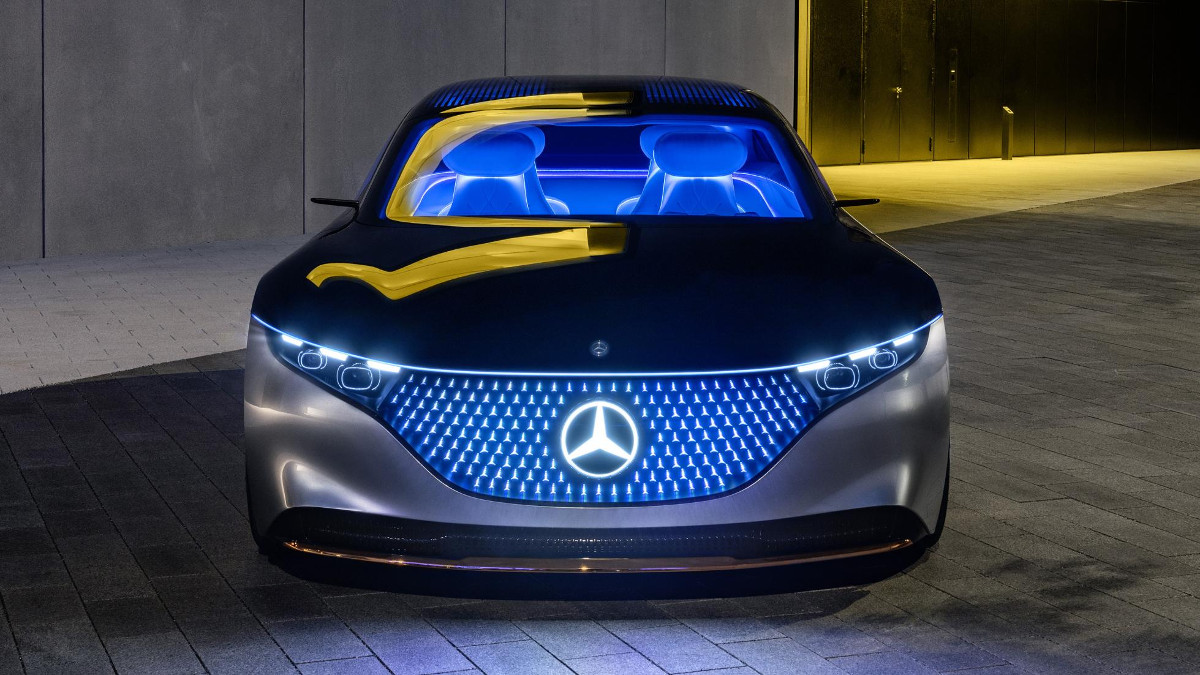 This isn't Ludicrous Mode quick, but it's ample. Peaks of 470hp and 759Nm are spread across both axles for torque-vectored all-wheel drive, and allow 0-100kph in 4.5sec. Mercedes claims a WLTP-tested range of over 644km and says the EQS can achieve an 80% charge in 20 minutes.
It's about so much more than bald numbers, though. This is the brand's first big step toward its big vision for the next 20 years—making its car production CO2-neutral. So while the EQS's core is a reasonably conventional mix of carbon, steel, and aluminum, it's the interior where there's big change.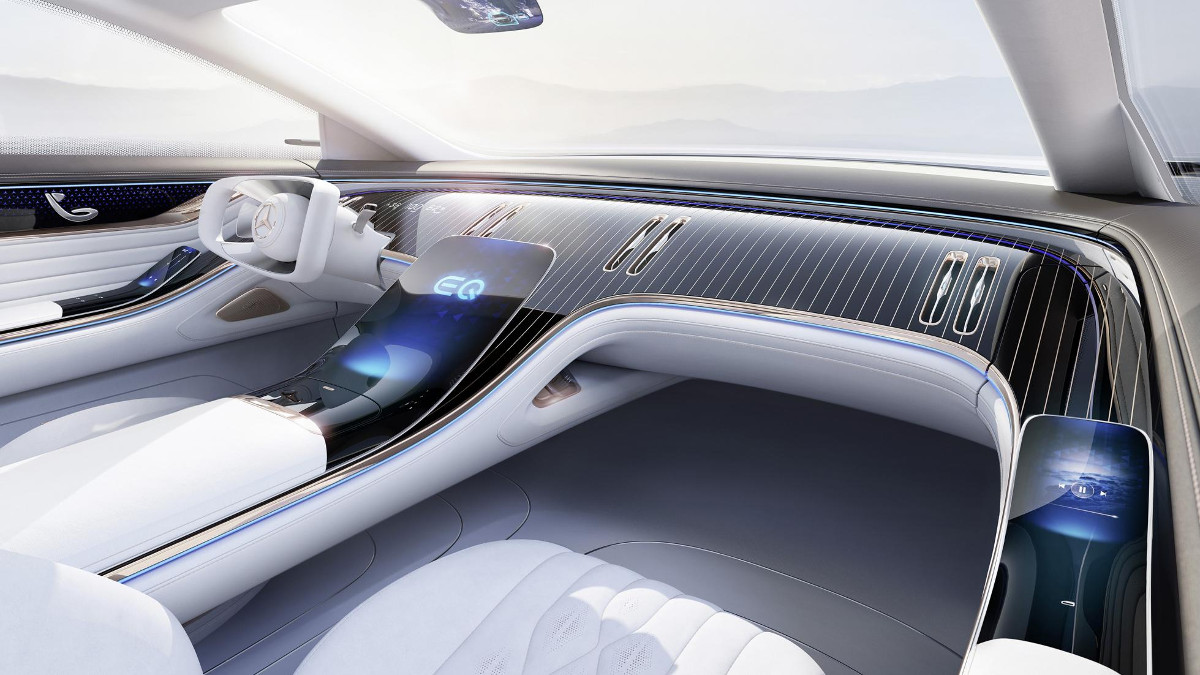 Oh, there's the usual concept-car stuff: implausibly shaped seats and screens everywhere. But it's the use of ocean waste in the headlining and recycled PET bottles on the dashboard trim that really stands out. The leather is artificial, too.
The exterior will likely spark just as much debate, given it's lit up like a Christmas tree. Up front, there are 188 individual LEDs that help give more detailed signals to other road users than mere flashing or scrolling indicators. Round the back, the company's lighting department has gone even crazier, sprinkling 229 star-shaped lights across the rear. Together, they form a shape familiar from the taillights of the S-Class coupe.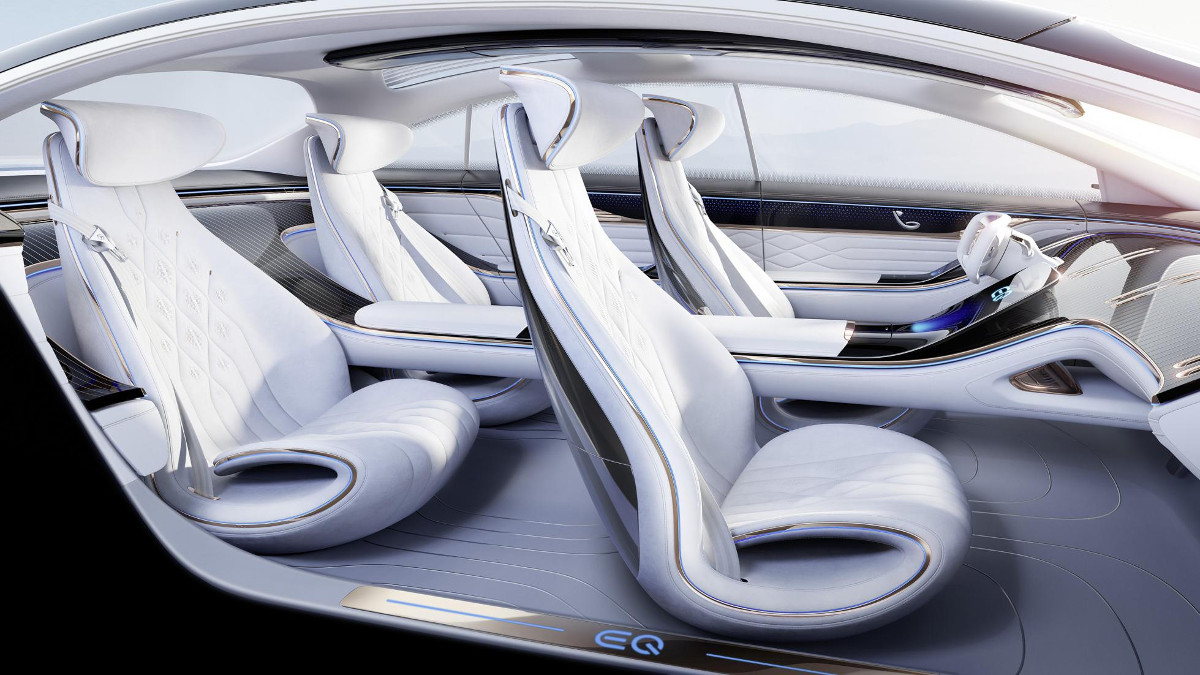 It's easy to spot the stuff that'll change between concept and production, with those 24-inch wheels looking vulnerable, too. But the broad shape of the EQS isn't exactly unconventional; it's basically a reimagining of how a classically long Mercedes-Benz sedan looks when you account for the more flexible dimensions of an engine-less car.
So, while gasoline and diesel S-Classes will likely continue for some time yet, fully=EV versions will arrive with a bespoke design to head up the Mercedes EQ range. Just with fewer LEDs scattered across their trunk lid, we imagine...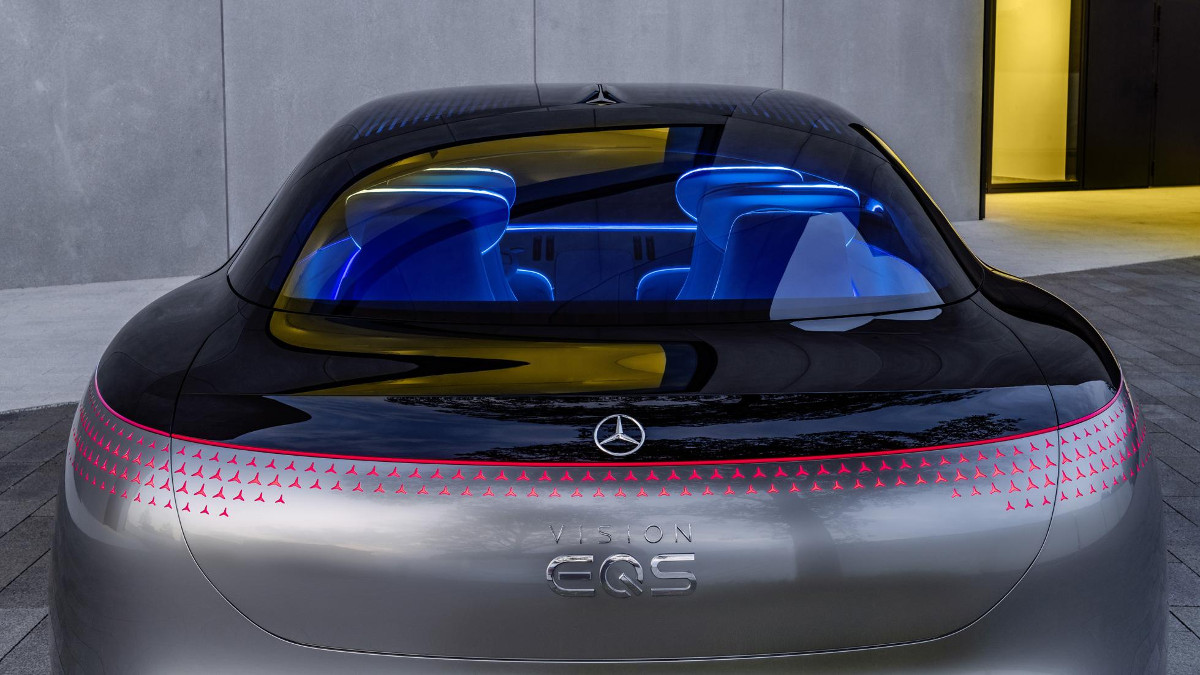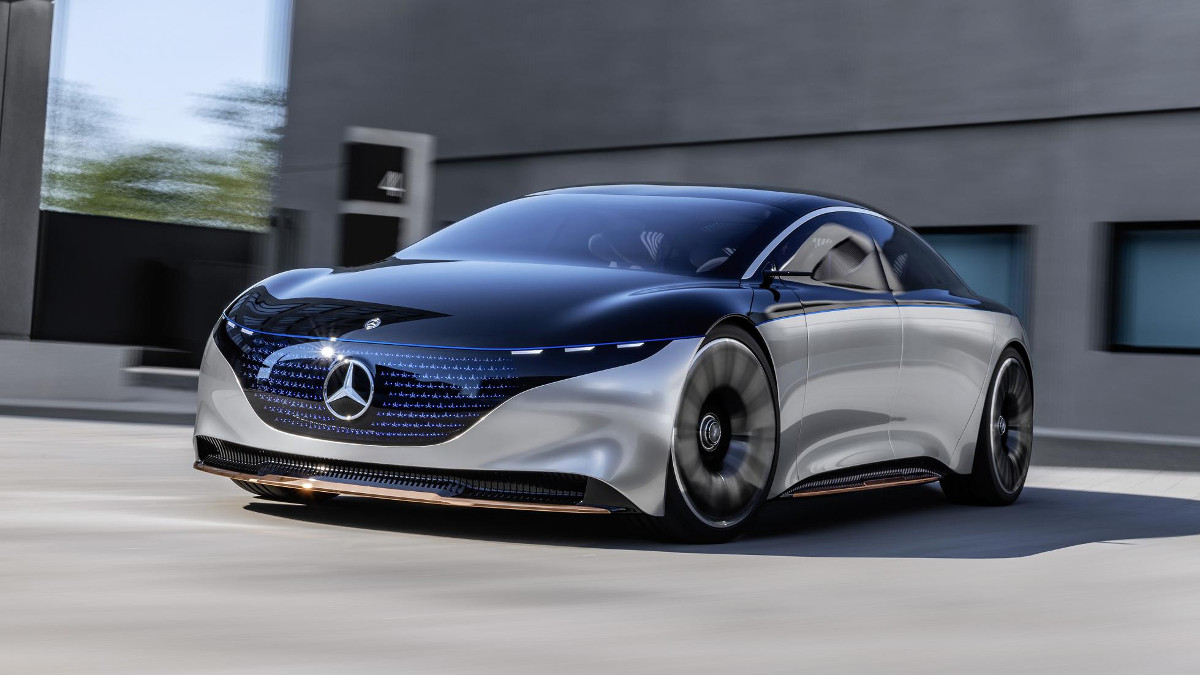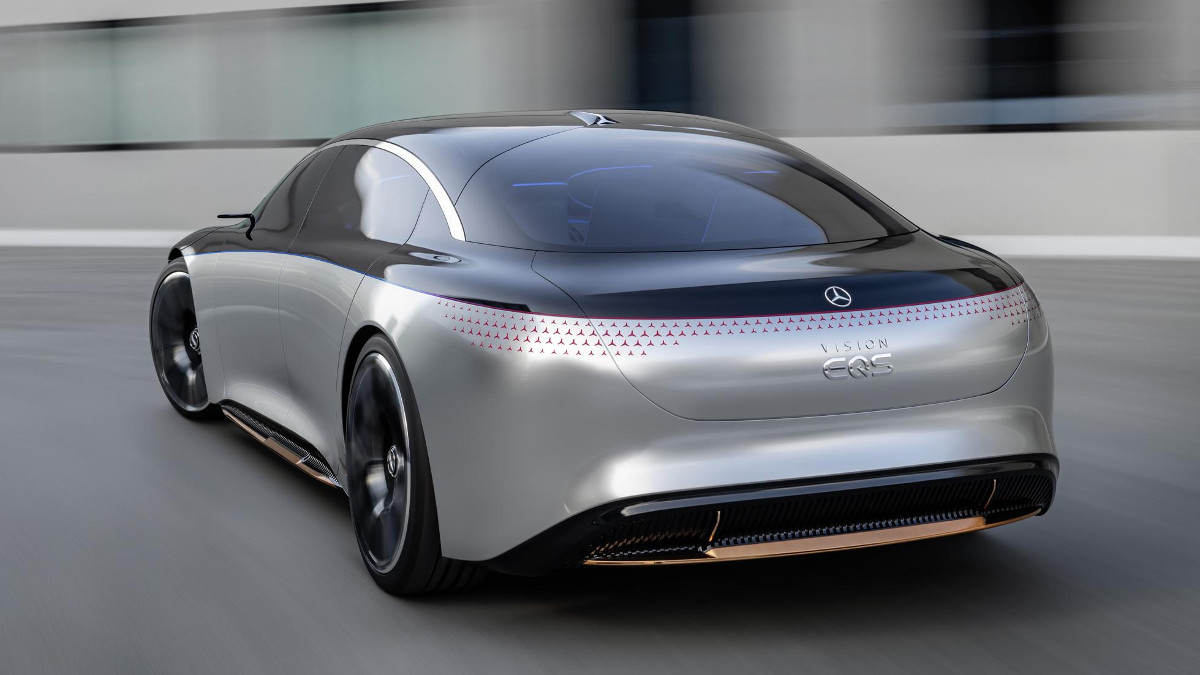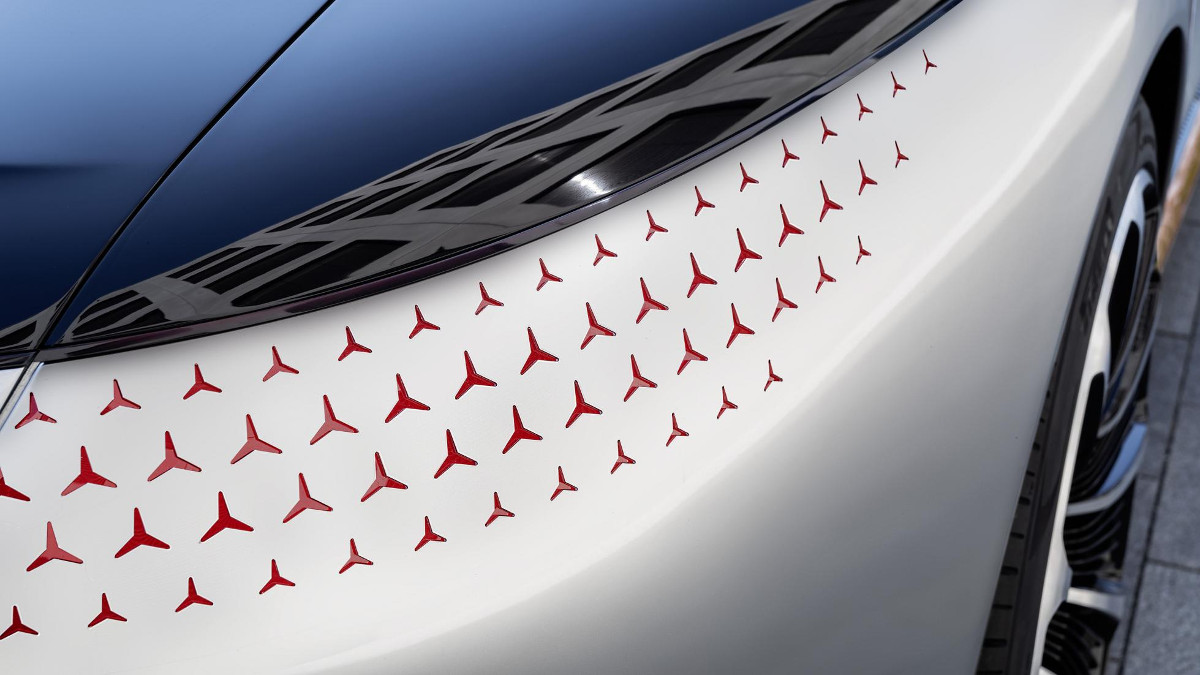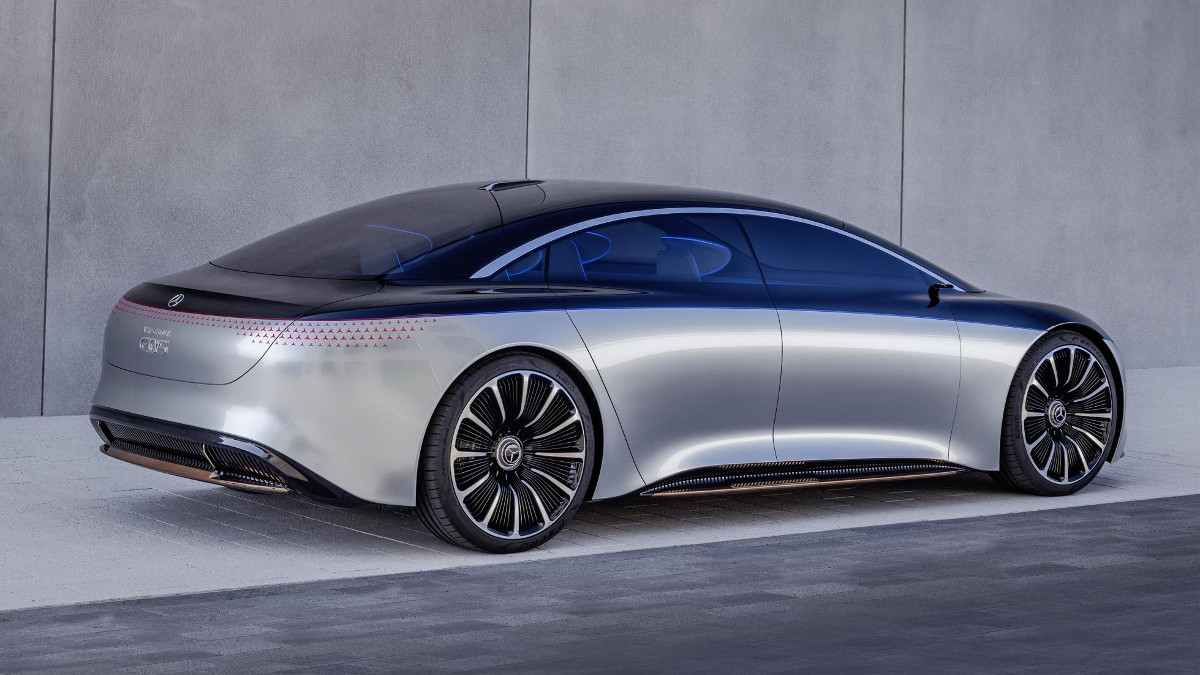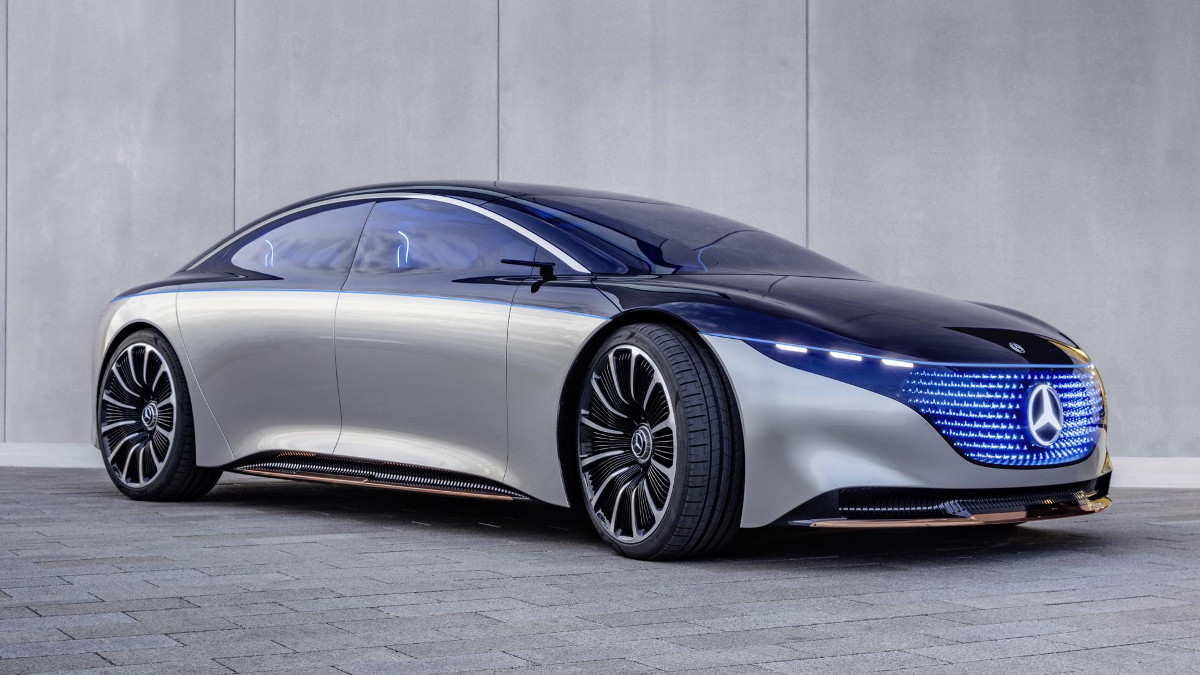 NOTE: This article first appeared on TopGear.com. Minor edits have been made.