As we've previously identified, the Mercedes-Benz Unimog might just be the only car/SUV/apocalypse wagon you'll ever need. It's the ultimate modern meme-mobile, the car for 'when you have football practice at two but need to—we don't know—conquer the world's highest volcano at five.'
We're not joking, as two Unimog have just done exactly that—well, not the football bit. They've scaled the Ojos del Salado, the tallest active volcano on our planet, hitting a hypoxic altitude of 6,893 meters in the process.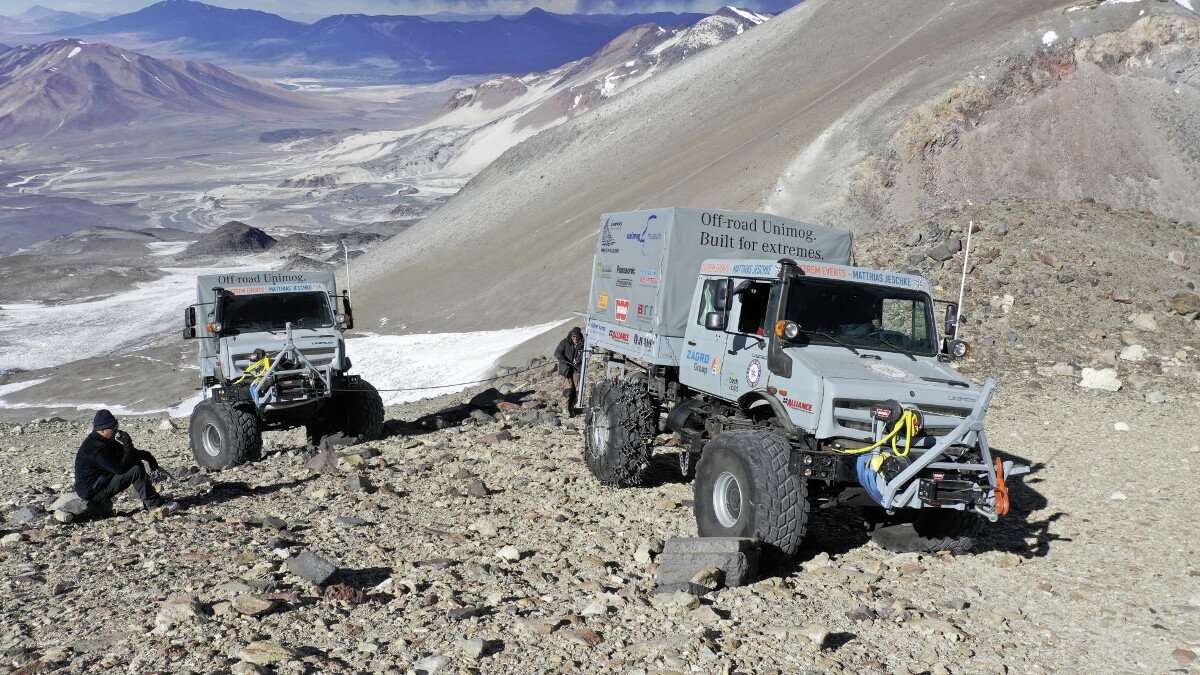 It wasn't a case of getting lost on a Sunday drive through the Atacama, either. As the 10-strong expedition team also had some very serious work to do. Using two U 5023s (that's the hard-core off-road-y one), the team's objective was to install four emergency radio units at various high-altitude camps on the arid, volcanic mountain.
Continue reading below ↓
Recommended Videos
It was all to make the treacherously tall volcano safer, as in an emergency, each of the four units could be used to create a radio connection with the three other base camps of the Ojos del Salado to help improve the safety both for mountaineers and scientific researchers on it. And, as the volcano is part of one of the driest places on earth (part of the notorious Pacific Ring of Fire), it's really somewhere you don't want to be out of bars on your phone.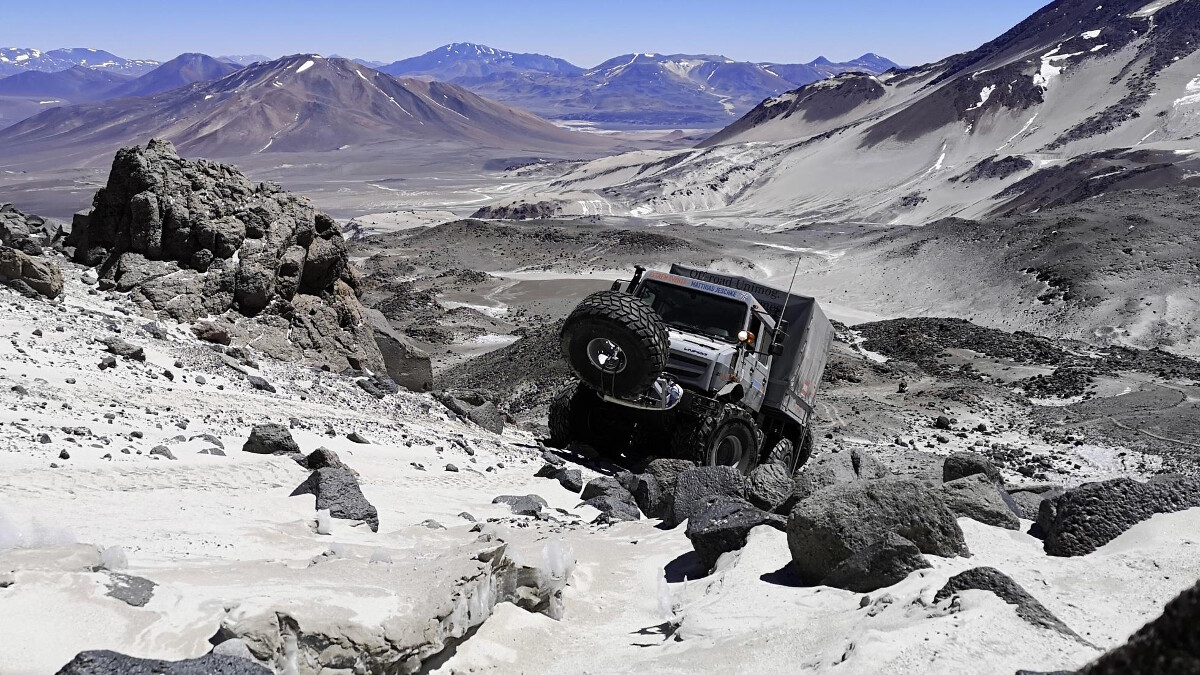 To cope with the extreme altitude and terrain, the U 5023 twins were equipped with special tires (that could make use of the Unimog's on-board tire pressurization system), beefy winches, and special bodies with a voodoo variable center-of-gravity system developed by the specialists at the Unimog Museum and Unimog builder AS Söder, and by engineers from the Unimog development team.
Not that it needed it, but we guess it's more proof that these hyper-versatile goliaths from Mercedes are pretty much the ultimate go-anywhere, do-anything car. Where should they go next? Space?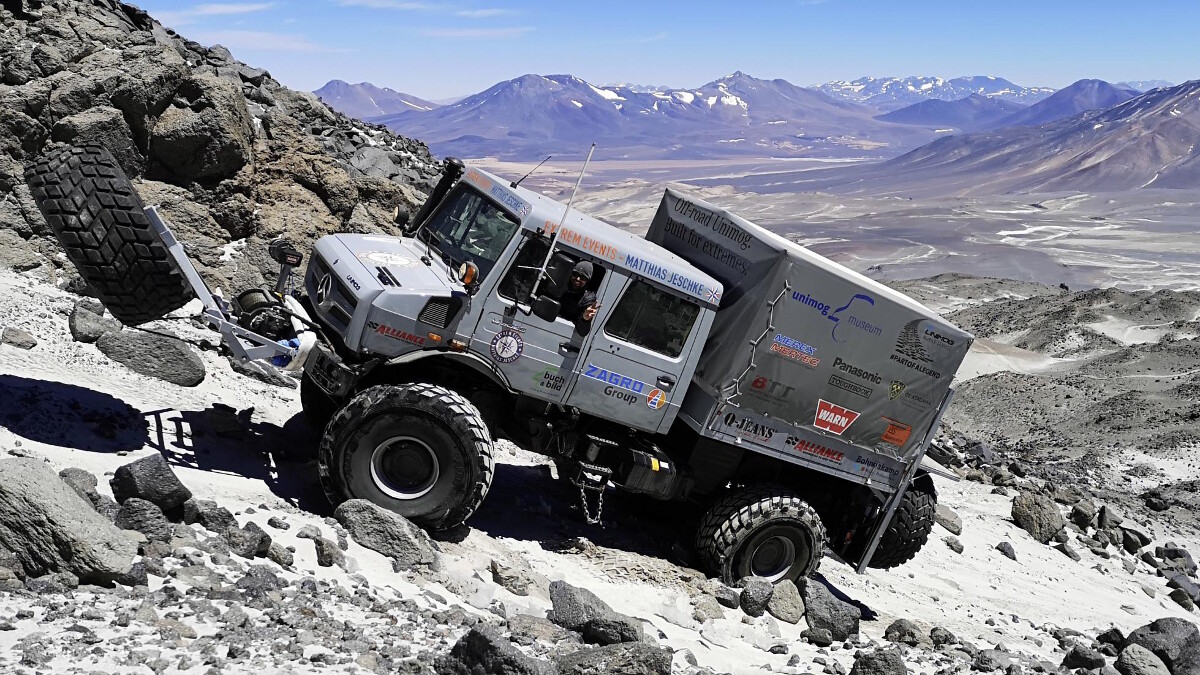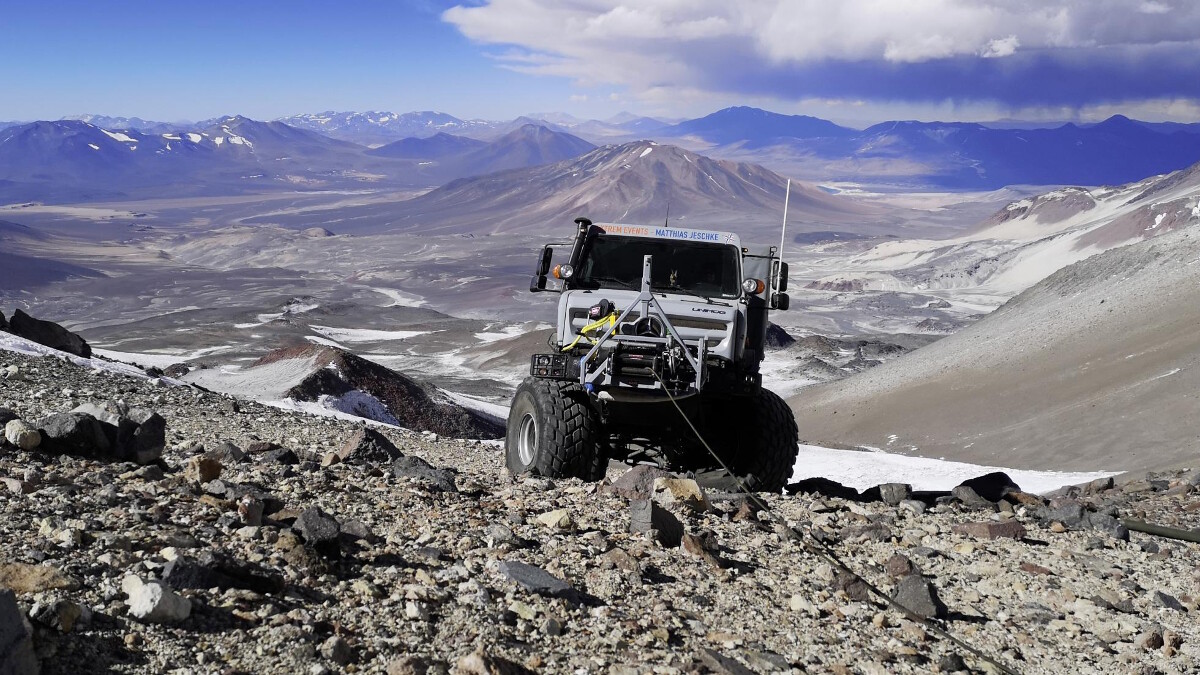 NOTE: This article first appeared on TopGear.com. Minor edits have been made.