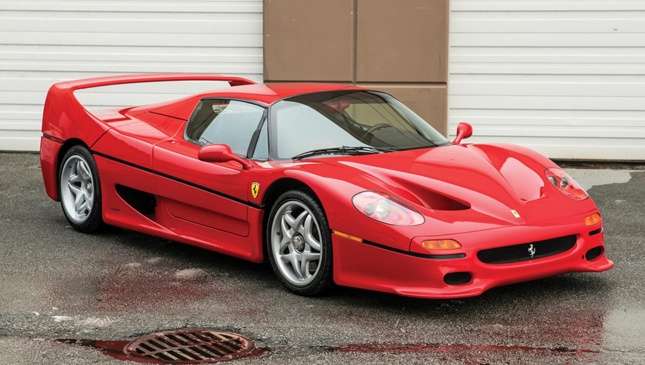 Round one
Lovely, isn't it? This Ferrari F50, formerly owned by heavyweight champion Mike Tyson, is coming up for auction in RM Sotheby's Amelia Island sale in March.
Oh sure, the Ferrari F40 garners the most unadulterated fandom (quite rightly, too), but that only serves to give the unloved F50 a bit of cool. While everyone is fawning over the twin-turbo F40, the F50 very not-quietly goes about its business with an F1-derived V12. Oh yes, way before AMG and Aston Martin decided to put F1 engines into road cars, Ferrari was busy shoehorning a derivative of its 1989 Formula 1 engine into a carbon-fiber bodied hypercar. The result was a 4.7-liter with 520hp on offer, and a rev limit of 8,500rpm, which—trust us—sounds quite glorious.
Continue reading below ↓
Recommended Videos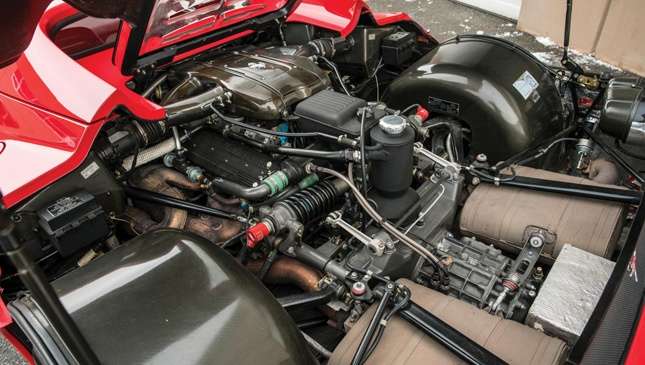 Round two
In fact, that engine was a load-bearing member for the transmission and rear suspension, bolted to the rear of the carbon fiber passenger cell.
There was a tubular sub-structure that supported the radiator and all other bits and pieces, and it featured a pushrod suspension system to horizontally mounted spring and damper units. This, again, continued the link from F1 to road car. It also got electronic damper control (adaptive dampers), that optimized the suspension depending upon your speed and the condition of the road.
Round three
Even Ferrari freely admits that "the Pininfarina styling didn't have the raw beauty of the F40, and bore little in common with any other Ferrari model," but it's still a striking thing.
The rear wing was even more extravagant than the one placed upon the F40, and Ferrari shaped the whole thing using aero form as a measure. Beautiful it might not be, but effective—and brutally fast—it was.
There was a hardtop but nowhere to store it on the car, so Ferrari fitted a small canvas canopy to use if you'd left the hardtop at home and the weather turned nasty. This particular car retains all the original equipment in pristine condition.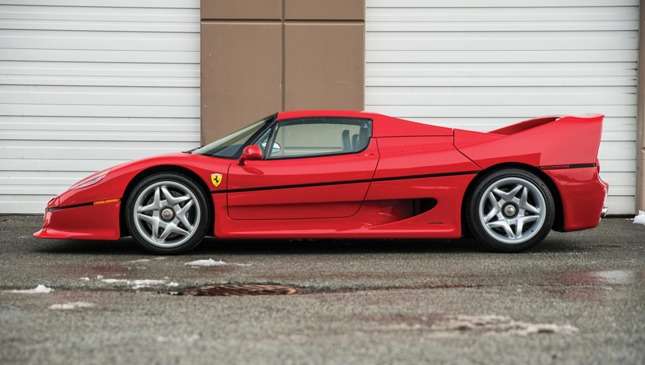 Round four
Shall we talk about this particular car? It's the 73rd F50 from just 349 built, and one of only 50 US-spec cars made. A Mr. Amirvand was the first recipient, before being sold—together with a brand new Ferrari 456 in a package deal—to Mr. Michael Gerard Tyson.
Yep, Iron Mike himself; the 5' 10" firecracker who set the boxing world alight when, in 1986, he became the youngest ever heavyweight world champion. Tyson remained the custodian of this F50 for "several years," according to RM, before it was sold to a "local computer magnate," having racked up 7,886km. Not bad.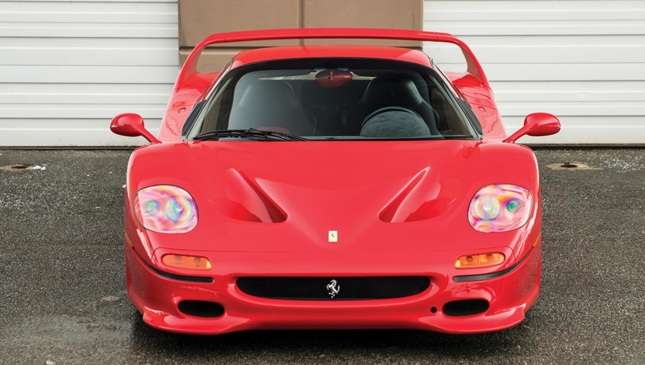 Round five
Said computer magnate hardly used his F50, and sold it in 2005 to "an enthusiast in Georgia." This enthusiast then commissioned a full service, which included replacing the rear seals, rebuilding the oil and water pumps, removing the dashboard pod, upgrading the light system, replacing the ride-height actuator, and fitting some new tires.
More service work came a few years later too, followed by a brake service. RM assures us this F50 has never been driven hard, has 9,164km on the clock, gets a partial service history, some tools, manuals, stickers and so forth.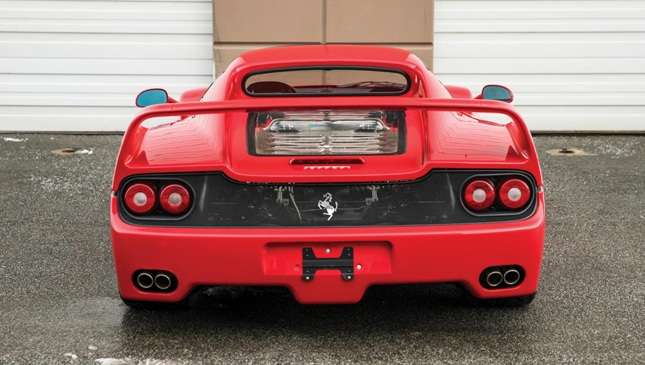 Round six
We've been circling around this for too long—time to jump in and land some haymakers.
Yes, it's an F50, gets an F1-derived engine, features barely any mileage, and is—by all accounts—in pretty fantastic condition. It was also formerly owned by Mike Tyson. On top of that, it'll do 0-100kph in 3.8 seconds and rocket on to a top speed of 325kph. Talk about your combinations.
But it is mighty expensive. RM Sotheby's reckons it'll sell for around $2.4 million (P120.5 million). Yes, that's a big blow to land, but here's a counter: the most recent owner fitted a Tubi exhaust, so it sounds even more insane. There, better.
NOTE: This article first appeared on TopGear.com. Minor edits have been made.