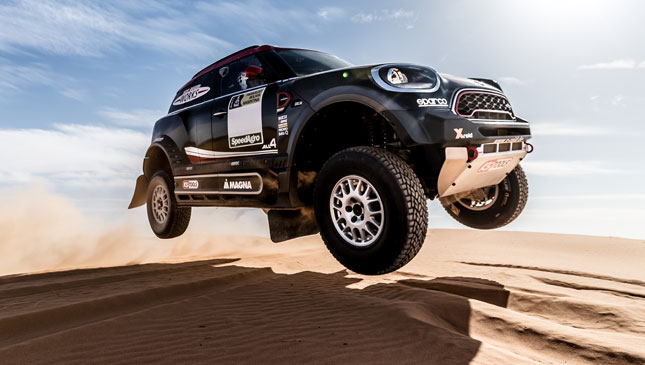 Standing at 1,557mm and stretching to 4,313mm, the all-new Mini Countryman goes against its brand name's literal meaning. It's the biggest car that Mini has ever made. Now, the British carmaker and its motorsport partner X-Raid have just converted it for use on the rally tracks. Meet the John Cooper Works Rally.
ADVERTISEMENT - CONTINUE READING BELOW ↓
As with any stock-based racing car, numerous modifications have been made to make the Countryman motorsport-ready. The hood has been lowered for better driving visibility. There is kevlar and carbon fiber composite bodywork along the chassis. There are also exterior tweaks, tested in BMW's wind tunnel, to improve the aerodynamics. This testing, according to Mini senior VP Sebastian Mackensen, was crucial to the car's development.
"One of the advantages of wind tunnel development is a higher top speed and better acceleration from 140kph upwards—these were crucial areas for improvement. The center of gravity has gone down substantially; we placed about 50 kilos downwards by some 50 centimetres in the center of the car, which helps the handling and makes the car much more comfortable over all types of terrain, and aids the handling on a rally track with lots of corners. In all it's a comprehensive new and exciting package," Mackensen said in a statement.
ADVERTISEMENT - CONTINUE READING BELOW ↓
Recommended Videos
The chassis frame has been replaced with a tubular steel frame to comply with racing regulations. Underneath is a Reiger Racing suspension system that has each axle riding on four fully-adjustable suspension units. Supporting the vehicle are BF Goodrich 245/80R 16 tires. Six-piston calipers all around provide the necessary stopping power. The rear calipers are air- and water-cooled to cope with racing and extreme weather conditions.
Under the hood is a 3.0-liter BMW Group TwinPower turbo six-cylinder diesel engine that spits out 340hp and 800Nm of torque. It's mated to a six-speed sequential gearbox.
Judging solely by how it looks, the John Cooper Works Rally looks like it'll tear up the dirt tracks something fierce. Who's excited to see this at next year's Dakar Rally?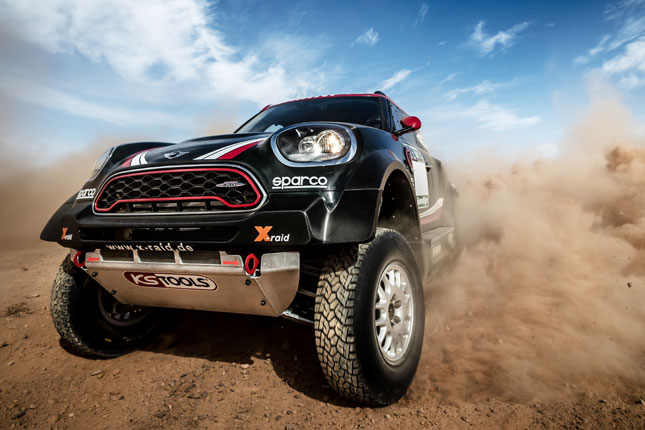 ADVERTISEMENT - CONTINUE READING BELOW ↓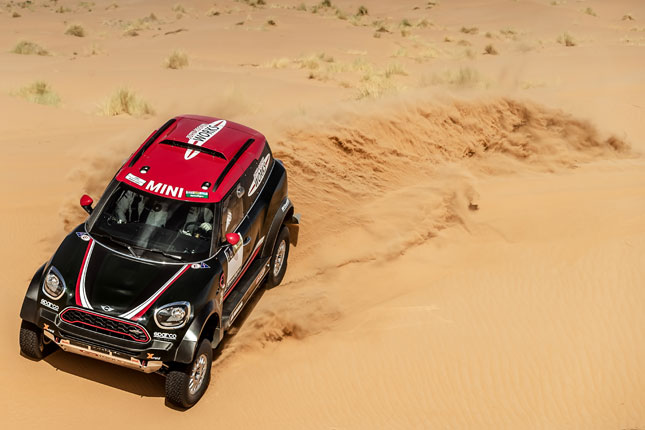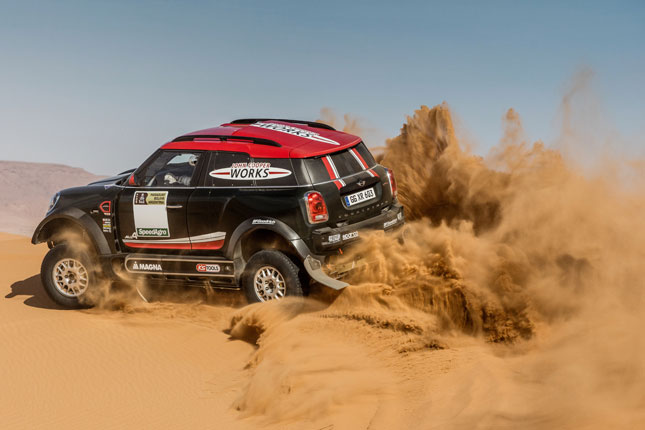 ADVERTISEMENT - CONTINUE READING BELOW ↓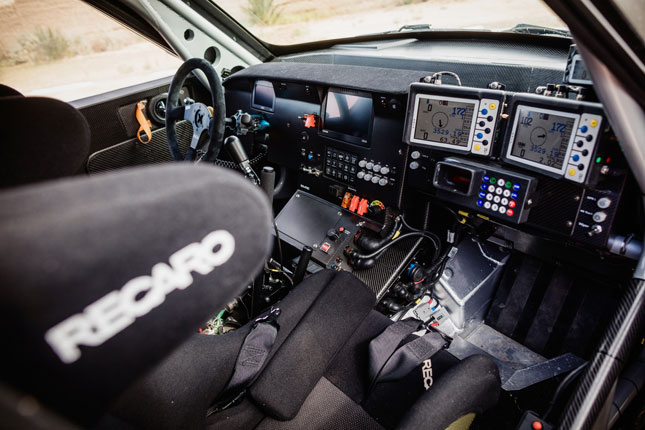 ADVERTISEMENT - CONTINUE READING BELOW ↓