The list of eye-catching introductions at this year's Auto Shanghai just keeps on growing. Mitsubishi Motors Corporation (MMC) has added another with the reveal of the Airtrek concept, a new electric SUV that's targeted to be launched in China by the end of 2021.
While there's not much to see with the teaser images, the Japanese carmaker was kind enough to give us a good look at the front and rear ends. The face, as expected, it sports the brand's signature Dynamic Shield design, and frankly, it looks a bit like the Outlander.
Out back, though, it's a different story. The all-electric concept looks the part of a futuristic SUV, with sleek taillights coupled with sharp character lines. Unlike the front, this end looks far different from that of Mitsubishi's other models. We're curious what the side profile could look like—we're wondering if it'll look as sharp as the rear.
MMC also says the Airtrek is based on the 'e-cruising SUV' concept that's founded on three words, namely: 'electric,' 'expanding,' and 'expressive.' The vehicle "generates an image of advanced sophistication fit for an EV."
"We have developed the Airtrek as an SUV that enables customers to enjoy limitless adventures," said executive officer, responsible for global marketing and sales at MMC John Signoriello. "Designed exclusively for the Chinese market, the all-new Airtrek will be launched by the end of this year as the fourth model of Mitsubishi Motors' lineup in China. With the addition of this electric vehicle, we aim to contribute to creating a sustainable mobility society."
Continue reading below ↓
Recommended Videos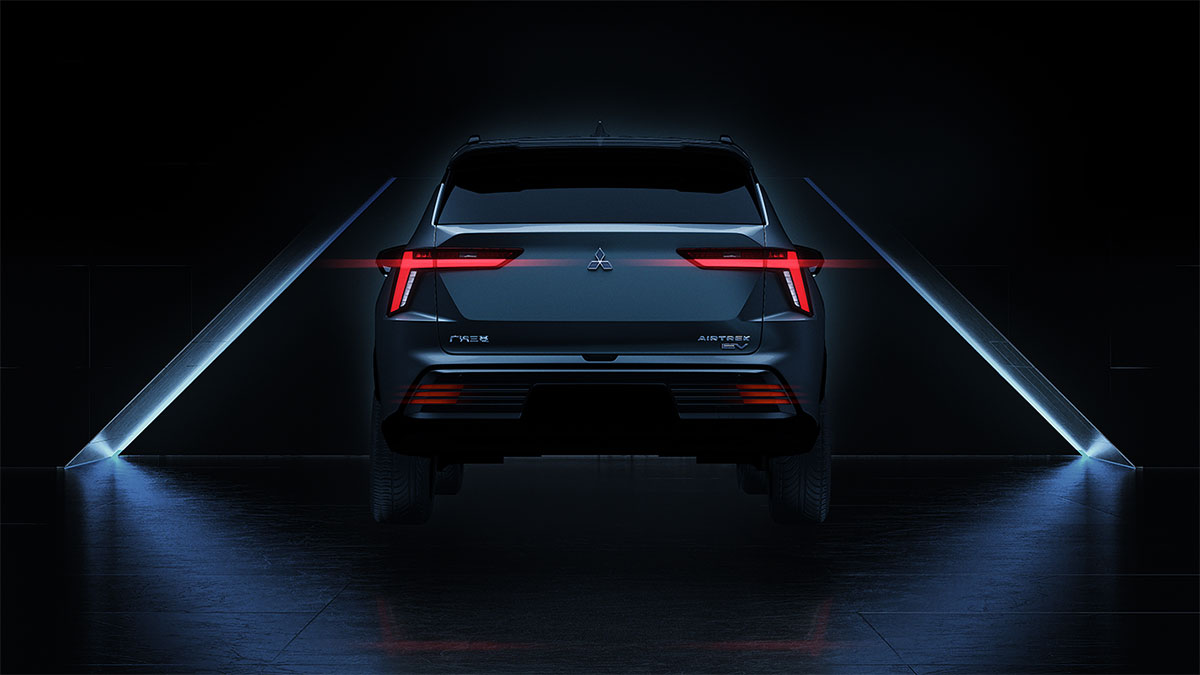 Again, the Airtrek is slated for a launch in the People's Republic later on this year. Expect Mitsubishi to release more details in the coming months. Tell us, do you like what you're seeing so far? The comments section is open.