Gone are the days when people thought of electric cars as future-forward marketing gimmicks or, well, just plain uncool.
One after another, car manufacturers have been coming out with stunning visions of the future of EVs. Tesla, Porsche, Volkswagen…and even Mitsubishi, with the e-Evolution Concept currently on display at the ongoing 2018 Philippine International Motor Show (PIMS).
The e-Evolution Concept was first unveiled at last year's Tokyo Motor Show. At the time, the vehicle struck us as a futuristic mix between the high-riding Pajero and the sleek and sporty Lancer. Seeing it in the metal almost a year later, we'd have to say the impression remains the same.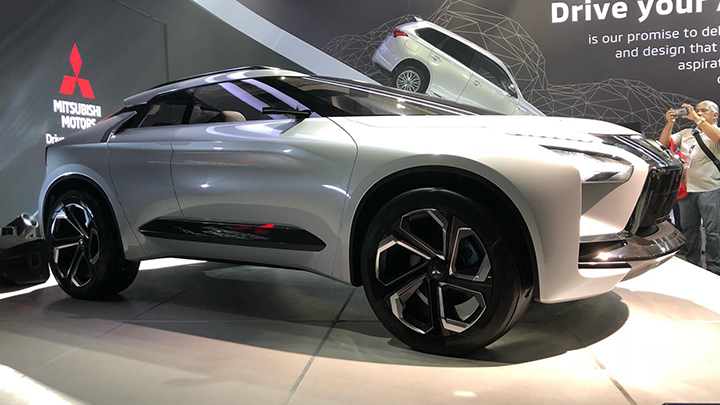 Besides borrowing styling cues from the Pajero and the Lancer, the e-Evolution seems to have taken design elements from a bunch of other modern Mitsubishi offerings, too. For example, the face is like a cross between those of the Montero Sport and the Xpander, thanks to the thin LED headlights and the large foglight housings. Large wheels are further emphasized by the vehicle's low and sleek overall stance, despite the high ground clearance.
ADVERTISEMENT - CONTINUE READING BELOW ↓
And of course, the concept is an electric one—it runs on the Japanese carmaker's S-AWD system. The company promises "all-electric high performance," though powertrain figures have yet to be released. But who's complaining? We still have this glorious piece of Mitsubshi to gawk at, anyway.
If you want to check out the Mitsubishi e-Evolution Concept up close, you have until this Sunday to do so at PIMS 2018.