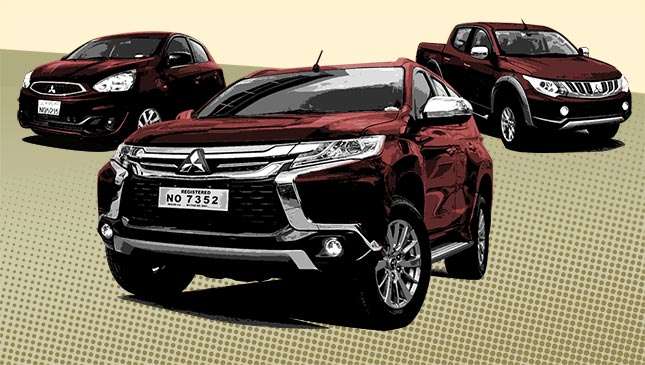 Mitsubishi is the fifth local carmaker to reveal its official 2018 price list. The move comes just days after Subaru made known a 5% increase across its entire lineup, and weeks after Toyota, Lexus and Honda announced their own hikes due to the Tax Reform for Acceleration and Inclusion law (TRAIN).
Noticeably absent from the announcement are the ASX and Lancer. We've reached out to the manufacturer for clarification and we'll update you as soon as we get a reply. Beside those two models, the entire local Mitsubishi lineup sees an increase save for the Pajero which retains its 2017 pricing (P2,770,000). The most notable jump comes from the Montero Sport—one of the country's most popular midsize SUVs. Its 2.4-liter 2WD GLS variant went up from P1,575,000 in 2017, to P1,696,000. That's a P121,000 difference.
Continue reading below ↓
Recommended Videos
Strangely, the price list provided to us by the company shows an increase for the Strada, which, as a pickup truck, should not be affected by higher excise taxes. There is a note though stating "Strada models were already paid based on previous excise tax. New SRP with new excise tax will be announced later." We've also reached out for clarification regarding this matter.
You can check out the rest of Mitsubishi's new price list in the image below (minus the Lancer and ASX). So far, only Japanese carmakers have revealed their 2018 prices. Hopefully, American and European manufacturer's will announce changes soon as well. The suspense is killing us.