Galpin Auto Sports Ford Mustang
GAS is no stranger to tuning up Mustangs. This one takes the 5.0-liter V8 base car, adds a Ford Performance/Roush supercharger, a Ford Performance (FP) exhaust, short-throw gearshift for the six-speed manual and an FP driveshaft.
There are new FP springs, shocks and sway bars, brakes from the GT350R, custom wheels, and—as you can see—a GAS wide-body, um, body.
GAS hasn't revealed a power output, but it'll be quite a lot.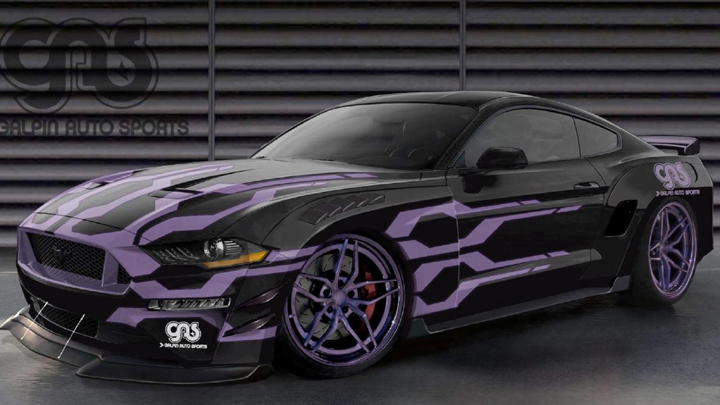 CJ Pony Parts Ford Mustang
CJ has revealed a power output for this one—and it's in excess of 700hp. It's been built as a "drift beast." As such, it gets the same FP/Roush supercharger bolted to that very tunable 5.0-liter V8, exhaust, and short-throw shifter.
Continue reading below ↓
Recommended Videos
It's been lowered by FP springs, there's been an 'upgrade' to the rear suspension, a hydraulic handbrake (essential, really), gold wheels, and the all-important wide-body kit. The interior—though you can't see it—gets Recaros, a roll cage, and a safety harness. It is a drifter, after all.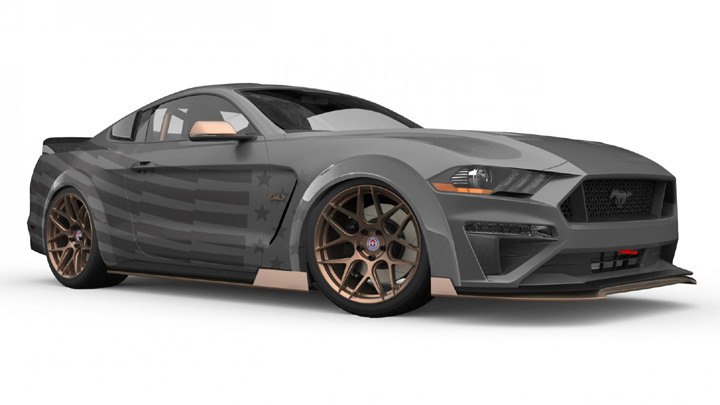 CGS Motorsports Ford Mustang
This one's a more subtle take on a modified Mustang. Again, the 5.0-liter V8 gets the familiar supercharger/exhaust combo, along with an FP spring and sway bar kit, six-piston Brembo brakes, 22in forged wheels, and a custom bodykit. There's even underbody lighting for your Need for Speed kicks.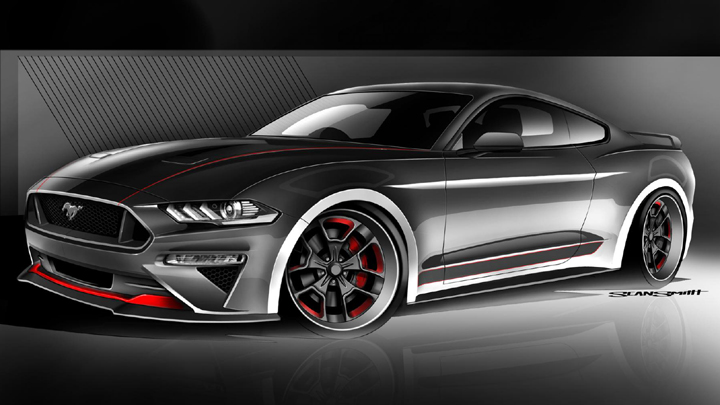 TJIN Edition Ford Mustang
We have turbo power! TJIN has opted for a BorgWarner blower, added not to the V8, but instead to the 2.3-liter four-pot EcoBoost engine. There's a new exhaust, racing manifold, adjustable suspension, 'Baer Grizzlie' (excellent name) brakes, centre-lock 20-inch wheels and an RTR body kit.
This is how every EcoBoost Mustang should look. Maybe.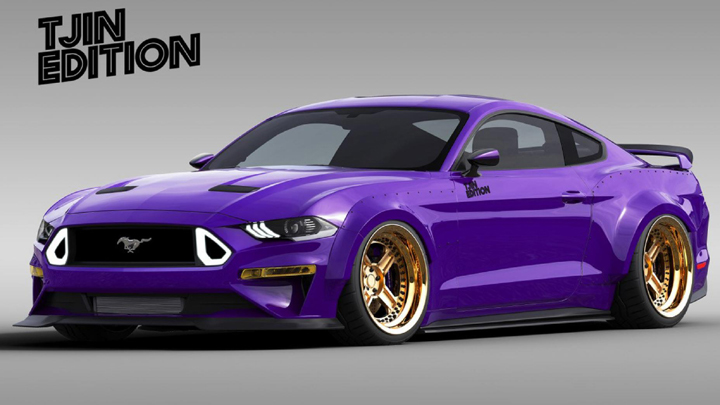 Bojix Design Ford Mustang
Another V8, though this one does without the supercharger upgrade of the others. Instead, it gets a FP driveshaft and a Bojix Design 'supercar' exhaust. Should sound fruity. There are FP springs, shocks and sway bars, FP front and rear hubs, and 20in Savini wheels.
The kit consists of a new front bumper and splitter, hood vents, a wing, custom paint scheme, and Recaro front seats. The rears have been scrapped. And there are 10in subs (speakers, not sandwiches).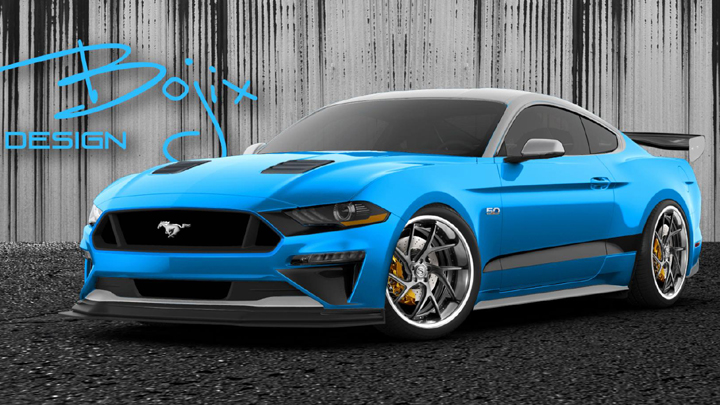 NOTE: This article first appeared on TopGear.com. Minor edits have been made.