As you may have heard by now, the Department of Transportation (DOTr) has announced that all major tollways across the country will be required to shift to completely cashless payments by November 2, 2020. In line with this, the Metro Pacific Tollways Corporation (MPTC) has started opening more RFID lanes on its expressways.
The MPTC began its work with the Manila-Cavite Expressway (Cavitex), C5 South Link, and the Cavite-Laguna Expressway (CALAX). It expects that the eventual elimination of cash transactions will make passage through its tollways three times faster.
"We fully support the Department of Transportation, switching to a cashless transaction system. This is one of our contributions in the fight against COVID-19. We are on track for the November 2 deadline following DOTr Department Order 2020-012,"said MPTC president and general manager Roberto Bontia. "Once our toll roads are fully electronic, there will be no more hand-to-hand exchange of cash between motorists and tollbooth cashiers, thus preventing cross-contamination."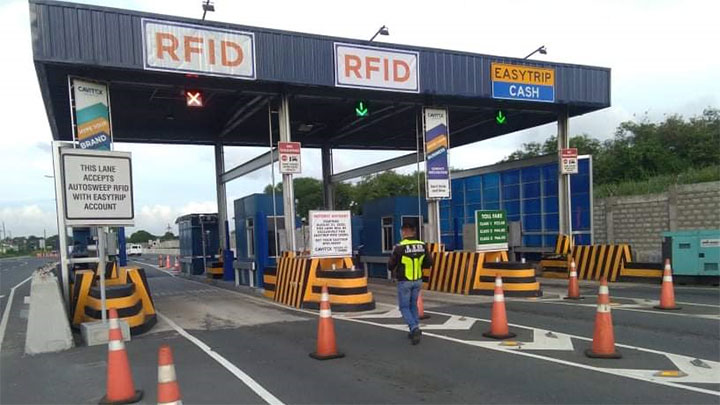 Continue reading below ↓
Recommended Videos
Easytrip RFIDs are used along all MPTC-operated tollways. You can get these tags by paying the minimum initial load of P200 at all installation sites in Luzon. There are also stick-it-yourself Easytrip tags that can now be ordered online.
The Autosweep RFIDs used along tollways operated by the San Miguel Corporation can also be used on MPTC's expressways. To activate this, motorists only need to bring their Autosweep-equipped vehicles to any installation and reloading site and top up the initial P200 load. The activation will then take effect 24 hours from the initial top-up.
The MPTC assures motorists that it will establish more Easytrip sites along Cavitex, C5 South Link, and CALAX soon. For a full list of all Easytrip installation and reloading sites along the North Luzon Expressway, you can check out our previous story here.
For more of our stories on the ongoing crisis, click here. For the latest news and updates on COVID-19, check out reportr.world/covid-19.