'Shrinking violet' and 'FK8 Honda Civic Type R' are phrases rarely seen in the same sentence, but Japanese tuner Mugen—which was founded back in 1973 by Soichiro Honda's son Hirotoshi—clearly reckons that some folk wants a bit more, well, visual impact.
If that sentence in this context fills you with dread, feel free to shield your eyes for a moment, because Mugen's tuned Type R is not for the faint-hearted.
Check out the aero addendums for starters. There's an XXL carbon rear wing, a new roof spoiler, an extremely busy rear diffuser, lower side sills, a new front lip, and even carbon wing mirror covers. Oh, and then there's the new hood which can even be had in full carbon fiber (with even more vents) for the equivalent of £8,179 (around P500,000) in Japan. Ouch.
Mugen hasn't confirmed what prices might be like in the rest of the world, but to give you more of a flavor, the aforementioned rear wing alone would set you back the equivalent of £7,361 (roughly P450,000) in Japanese Yen. It's not cheap.
What else can we tell you about the full kit? Well, there's a twin-exit sports exhaust system, 20-inch forged aluminum wheels and uprated brake pads, but the 2.0-liter turbocharged four-pot is left well alone and produces the standard 316hp and 400Nm of torque. That's fine with us.
On the inside, Mugen is offering brilliantly branded bucket seats, a quick-shift kit for the gearbox, and a range of multicolored leather or carbon fiber gear knobs. Mmmm, tasteful.
ADVERTISEMENT - CONTINUE READING BELOW ↓
What do we think, Internet? Acceptably hardcore-looking hot hatch, or an unprovoked assault on the eyes? Answers in the comments below, please.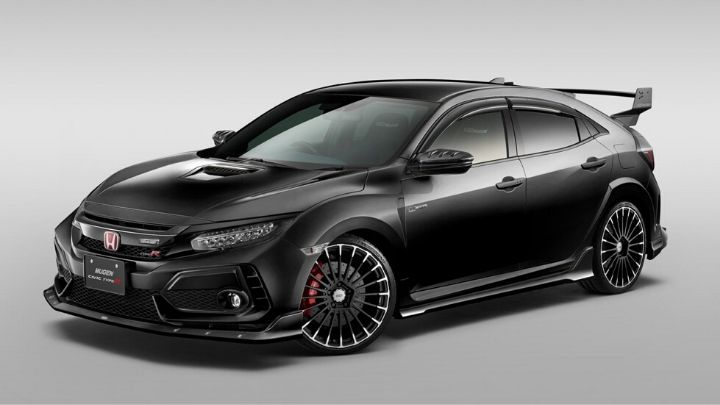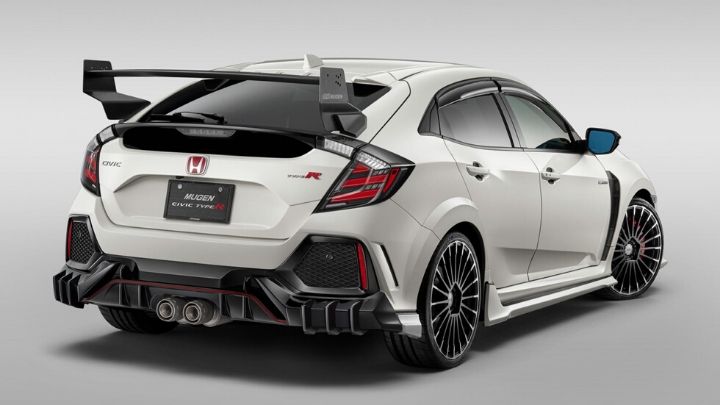 ADVERTISEMENT - CONTINUE READING BELOW ↓
Recommended Videos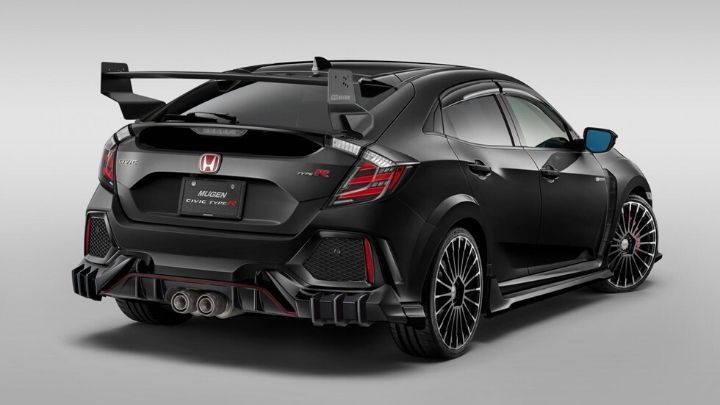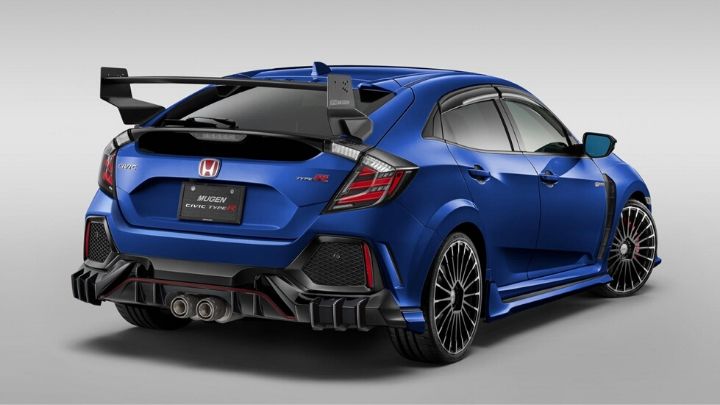 NOTE: This article first appeared on TopGear.com. Minor edits have been made.