Well, this is rather huge news for fans of Gordon Murray's "world's most driver-centric supercar," the GMA T.50. The XP2 development mule has hit the track and turned a wheel for the very first time.
Oh, and not just any track, either. Gordon Murray Automotive's headquarters is down at Dunsfold, so the T.50 will in part be developed at the Top Gear test track. Should be rather handy, then.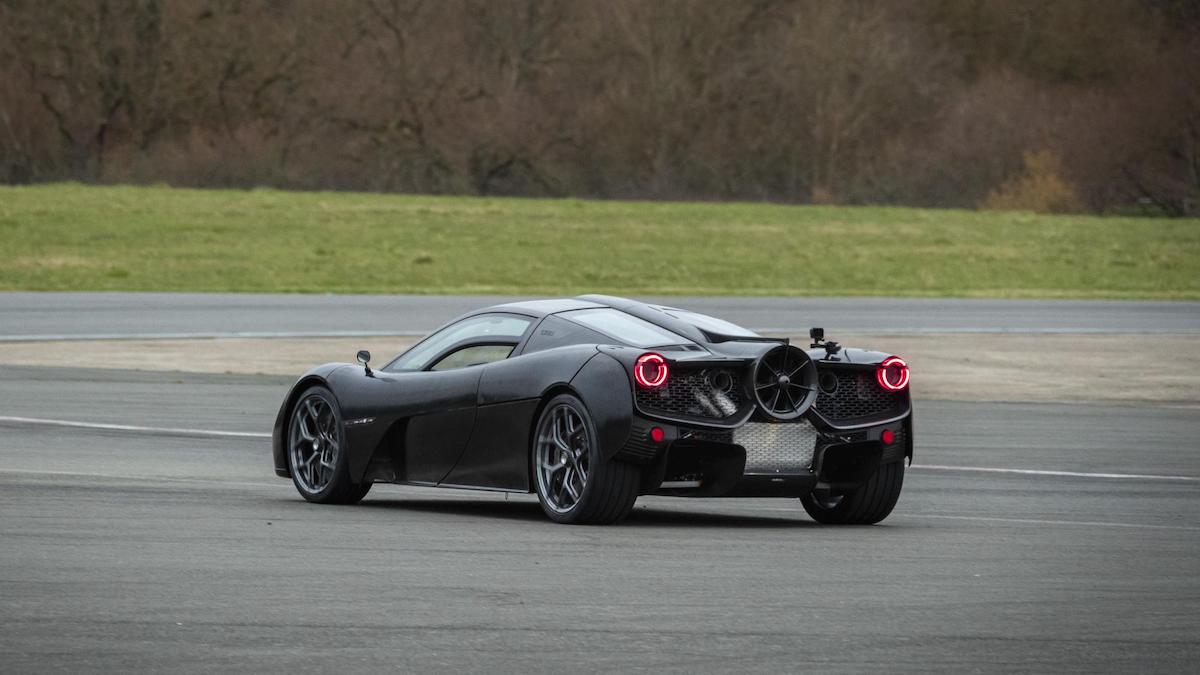 You can watch a video of Murray's first drive below Now, it's not quite a speakers-up or headphones-on moment, because the glorious 3.9-liter naturally aspirated Cosworth V12 was limited to just 3,000rpm, someway short of the 654hp unit's 12,100rpm limit.
Continue reading below ↓
Recommended Videos
But then the XP2 represents the first time the T.50's body has been formally introduced to its engine, and there'll be many more prototypes to follow as development continues.
For now, it's just nice to get a look at the 986kg three-seater in some form of action. That exposed carbon-fiber bodywork looks mega, doesn't it? With the fan on the back and its relatively compact proportions, the T.50 looks like Batman's 'sensible' city car for his daily commute.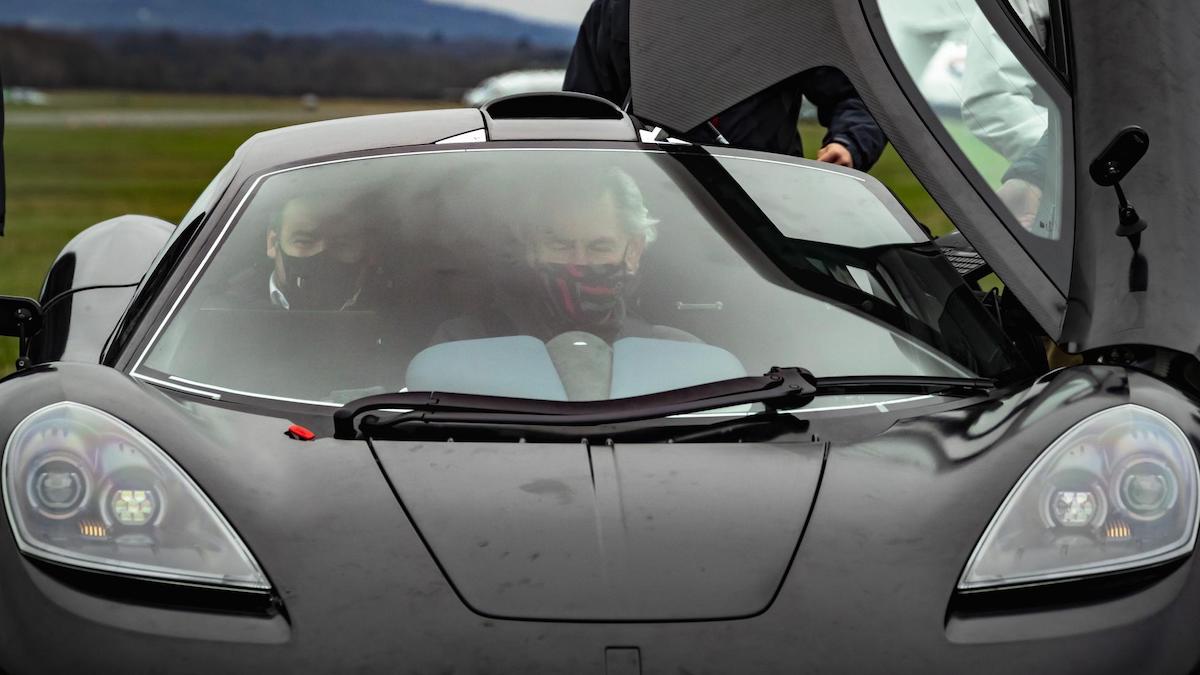 After his jaunt, Murray said: "The T.50 felt fantastic on my first drive. The car was responsive, agile, and rewarding to drive. It was a fantastic experience to be sitting in the center of the car once again with great all-round visibility, and I can see how much the owners will enjoy this experience. Obviously, there's still a lot of development miles to be completed and many more prototypes to build. But the trajectory of the T.50 development is where we want it to be."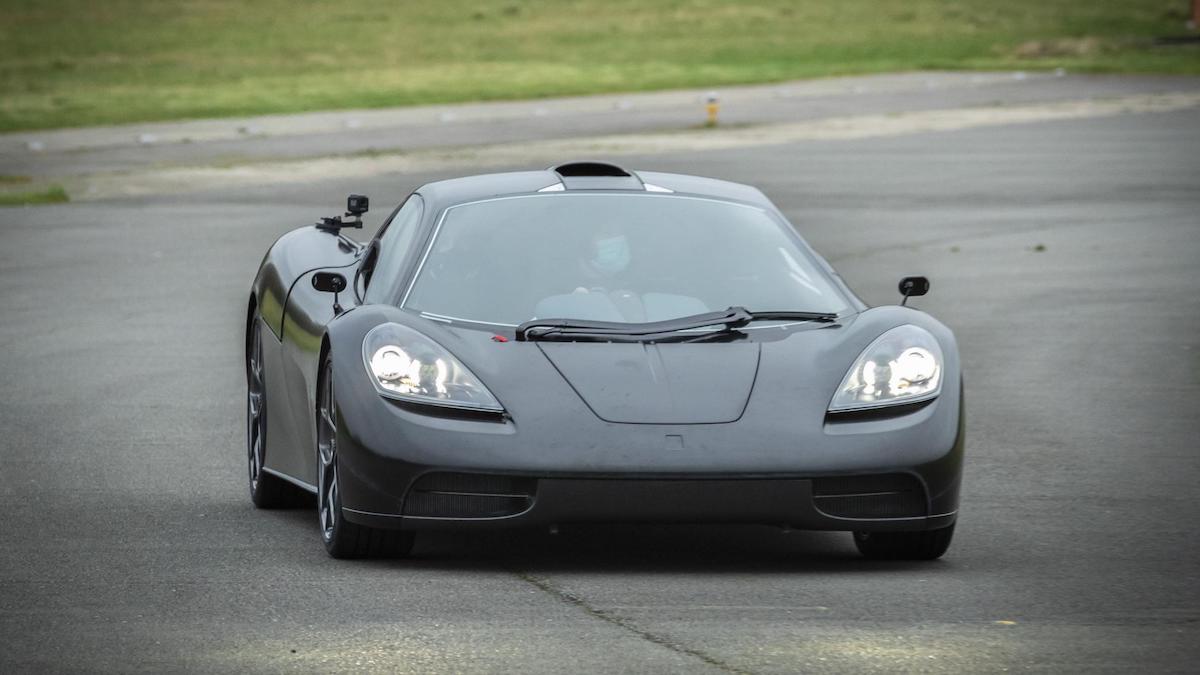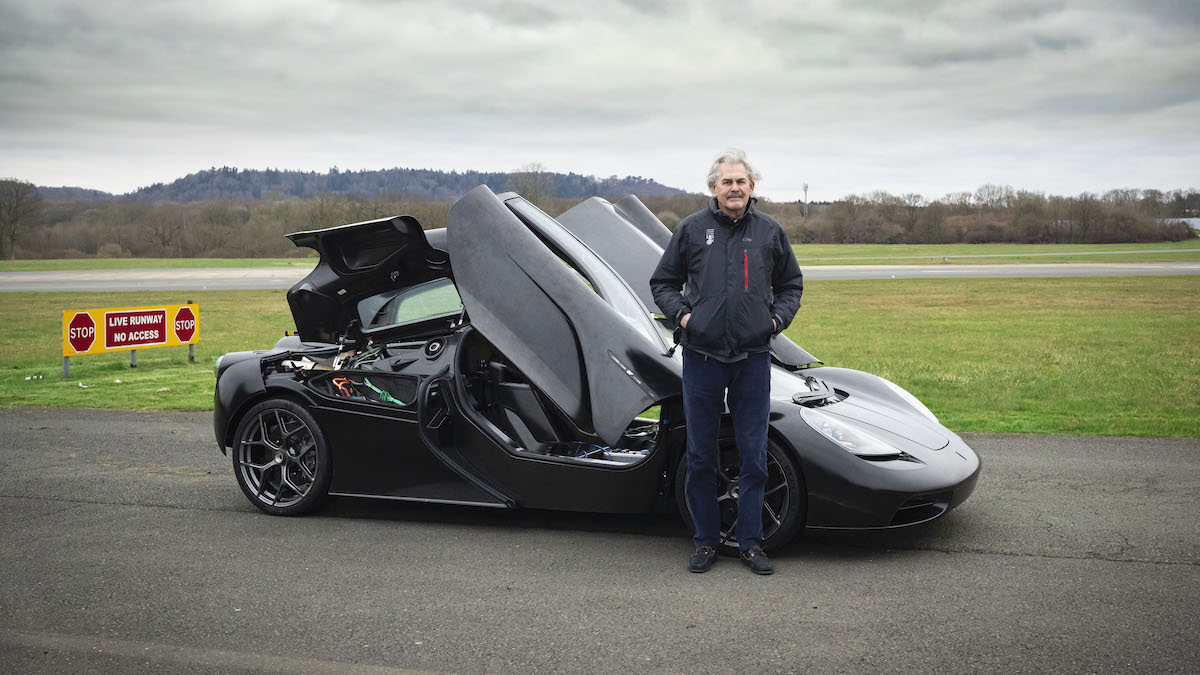 NOTE: This article first appeared on TopGear.com. Minor edits have been made.