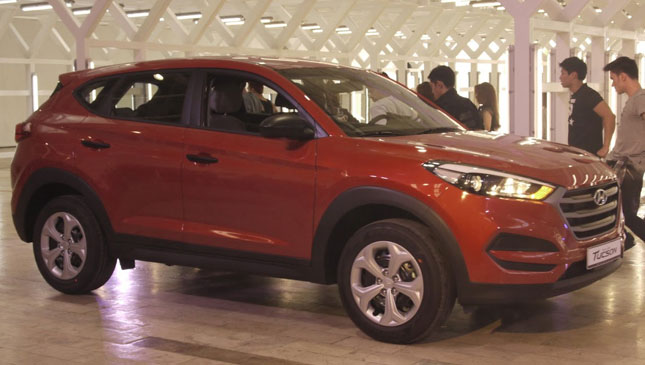 It was certainly an unusual launch that Hyundai Philippines treated us to earlier this week at its new Logistics Center in Laguna. After a tire-screeching introduction to the i20 Cross courtesy of Lateral Drift Champion Gio Rodriguez--set to the strains of marching band music--the press and the visitors were given a tour around the plant. We visited the various inspection and receiving areas for new units.
At the paint inspection area, we were greeted by a flash mob who wriggled, jumped and gyrated under the lights before stepping aside to reveal the all-new Tucson.
It's a handsome vehicle, with a more squared-off, aggressive look, similar to the new Sonata. While still not as large as the big boys from Japan, the new Tucson is larger in almost every dimension. This is reflected in the more accommodating interior. Cabin materials seem much better, too, and the design feels very much like the Santa Fe.
ADVERTISEMENT - CONTINUE READING BELOW ↓
The premium GLS variant features push-button start, power seats, an automatic tailgate, a panoramic roof, a rear camera, a full suite of steering controls, and rear A/C vents. The lower-end gasoline-powered GL unit won't get many of these goodies, but the rear A/C will still come standard. Distributor Hyundai Asia Resources Inc. is quick to point out, however, that specifications are not final yet. One of the demo units, in fact, had hubcaps on. Not something you expect to see on a modern crossover!
The Tucson comes with either a 2.0-liter gasoline motor or an upgraded 2.0-liter diesel with a fairly amusing 184hp on tap (and with 402Nm of torque going through a six-speed automatic, it should give the mighty Forester XT a run for its money in impromptu stoplight races).
There's no pricing yet, but we expect the 2WD GLS diesel on display to come in between P1.5 million and P1.7 million. Granted, it's not AWD, but it will be hard to find a fully loaded Japanese crossover with that much power at that price.
ADVERTISEMENT - CONTINUE READING BELOW ↓
Recommended Videos
Sales for the Tucson are slated to start in the second half of the year. Watch this space as developments unfold.
Photos by Niky Tamayo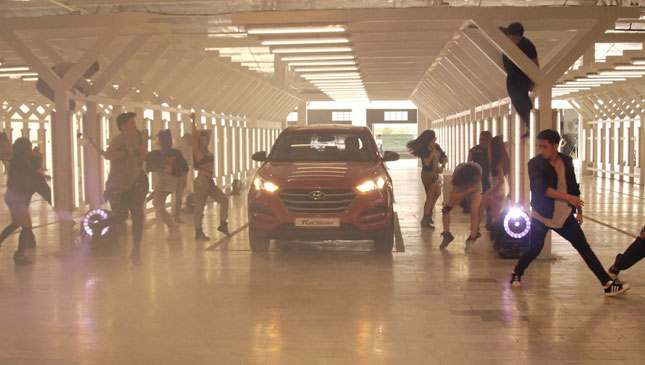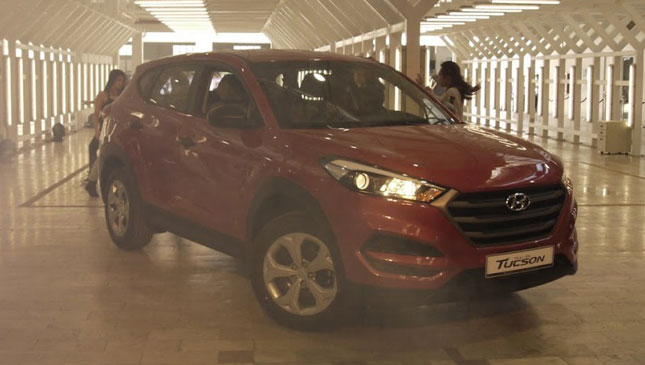 ADVERTISEMENT - CONTINUE READING BELOW ↓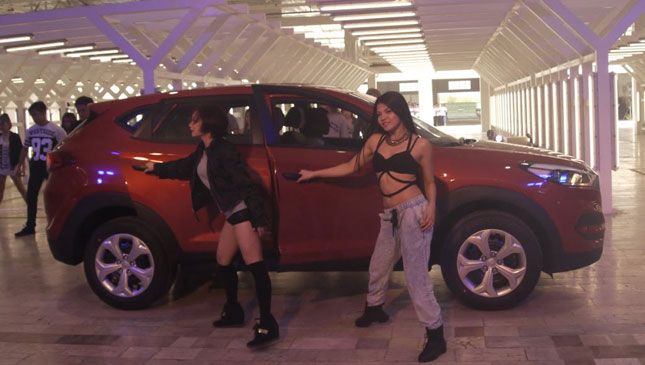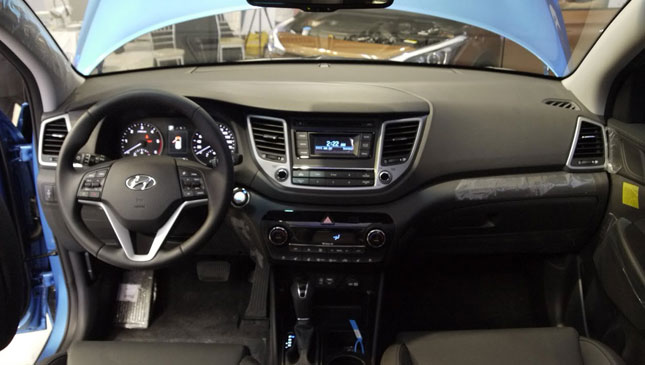 ADVERTISEMENT - CONTINUE READING BELOW ↓