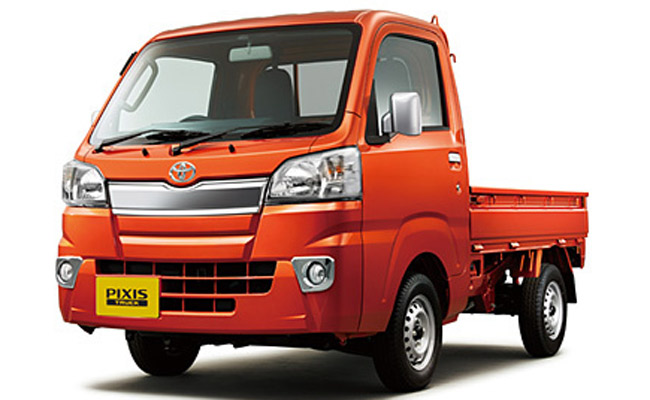 The unique category of vehicles known as kei trucks may not be common here, save for the few Suzuki Carrys and Daihatsu Hijets we see on the road, but in Japan they are quite popular. Over there, they serve as sturdy farm trucks and nimble delivery vans in congested cities.
This month, Toyota, Daihatsu and Subaru unveiled their latest mini truck at the same time. They were able to do this because the Toyota Pixis, the Daihatsu Hijet, and the Subaru Sambar are basically one and the same vehicle, just with different badging. They are all powered by a 660cc three-cylinder DOHC engine that generates 63hp. Drivetrain options are a four-speed automatic or a five-speed manual transmission, and rear-wheel or all-wheel drive.
The previous Hijet was on sale for about 15 years. These long production runs are a reason why carmakers invest heavily in kei-truck development. We suspect it's also why the three brands shared in the development costs.
Prices for these cute trucks start at $5,757 (P253,400). We have no idea if any one of these vehicles will make it on our shores, but we think they're not a bad idea. A lot of small businesses could use a kei truck, and they won't clog up our roads like full-size trucks do.
Continue reading below ↓
Recommended Videos
We just hope they have left-hand-drive versions. If they do, well, paging Toyota and Subaru...