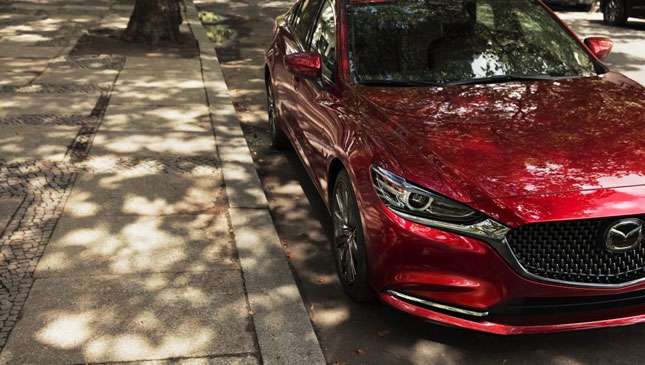 Turbocharged engines might be all the rage nowadays, but Mazda is one carmaker that hasn't entirely adapted to this trend. That's not to say that it's not on the cutting edge; its Skyactiv line features some of the most advanced engine tech out there today. But as far as turbocharging gasoline engine goes, Mazda has only just jumped on the bandwagon recently on models like the all-new CX-9.
Well, now we can add the Mazda 6 to that list, at least in North America. Mazda promises to reveal a "thoroughly re-engineered and refined" version of the family car at the Los Angeles Auto Show next month. For now, we've got these photos and some key bits of info to go on. As advertised, the new Mazda 6 will be available with the same 2.5-liter turbocharged Skyactiv-G (225hp, 420Nm) found in the CX-9. A non-turbo 2.5-liter is also available.
Continue reading below ↓
Recommended Videos
Inside, the 6's interior gets new Japanese Sen wood trimmings, plus added safety tech like radar cruise control and a 360-degree view monitor. We'll have more info once the official reveal happens at the LA Show. For now, enjoy these teaser photos. Do you want to see this turbocharged facelift arrive in the Philippines?