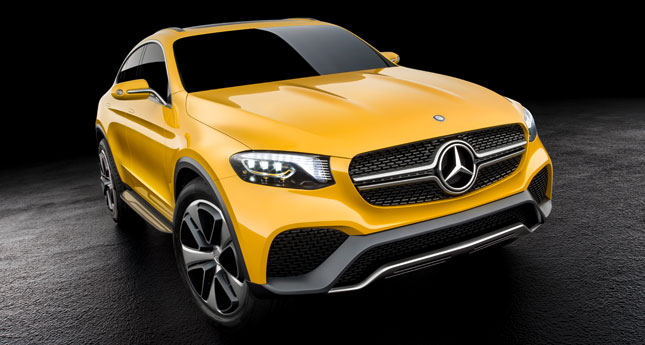 Once upon a time, classifying vehicles was pretty straightforward. A car--whether sedan, coupe or wagon--was, well, a car. A van was a van, and a sport-utility vehicle was an SUV. Fast-forward to today and vehicle classification can be as dizzying as the wide array of choices available. And Mercedes-Benz seems to have blurred the lines even more with its latest creation, the GLC Coupe concept.
If you really must classify the GLC Coupe, it is essentially a combination of a coupe-like profile mixed with the high ground clearance of an SUV. It's similar to the recently launched GLE Coupe, albeit in a more compact shell. Think BMW X6 and X4, and you might get an idea of what we're talking about.
Take a closer look at this GLC Coupe and you'll see hints of a sports car and an SUV rolled into one. The sports car comes from the twin blade radiator grille, the power-dome-shaped hood, and even the twin tailpipes at the rear. The SUV comes from the tall ride height, the side running boards, the underbody cladding, the short overhangs front and rear, and the stylish 21-inch alloy wheels.
ADVERTISEMENT - CONTINUE READING BELOW ↓
Being a concept vehicle, it is but natural that the GLC Coupe be fitted with a slew of modern and even futuristic touches. LED headlamps are a good start, as are the "eyebrow-like" daytime running lights on the upper portion of the cluster. Oh, and speaking of lights, these are the non-dazzling kind that shine really bright yet don't blind oncoming traffic.
ADVERTISEMENT - CONTINUE READING BELOW ↓
Recommended Videos
Just like its bigger GLE brother, what sets this type of vehicle apart from the pack is the coupe-like side profile. The low-slung roofline gives it a distinct shape like that of a stylish sports coupe--but with four fully functional doors. And with wing-like side mirrors, stylish alloy wheels, and other elements on the exterior, the GLC Coupe is one mean-looking ride.
Don't let the word "concept" put you off. This stylish Merc actually has an engine--a powerful one at that. The 3.0-liter V6 bi-turbo motor puts out a potent 367hp and a heady 520Nm. Equipped with a tech geek's dream--9G-Tronic nine-speed gearbox and 4MATIC all-wheel drive--the GLC Coupe is capable of stunning performance along with earth-friendly attributes.
ADVERTISEMENT - CONTINUE READING BELOW ↓
Sure, the GLC Coupe is still a concept vehicle for now. Yet Mercedes-Benz says it is a near-production concept, and hints at a future model somewhere down the production line. Who knows? We might just see it rolling down our streets in the near future. And maybe, you will have already figured out what type of vehicle it is by then.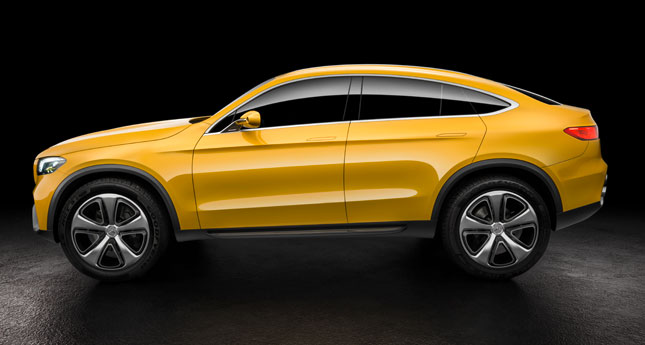 ADVERTISEMENT - CONTINUE READING BELOW ↓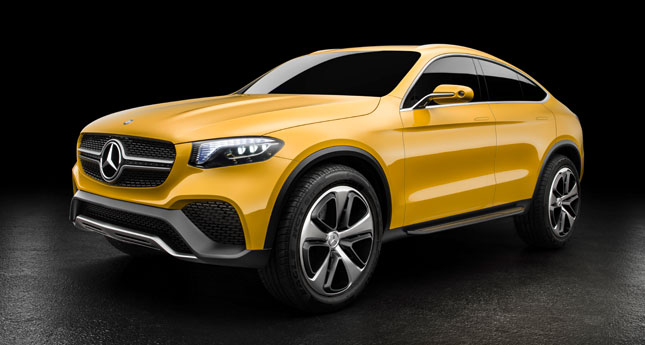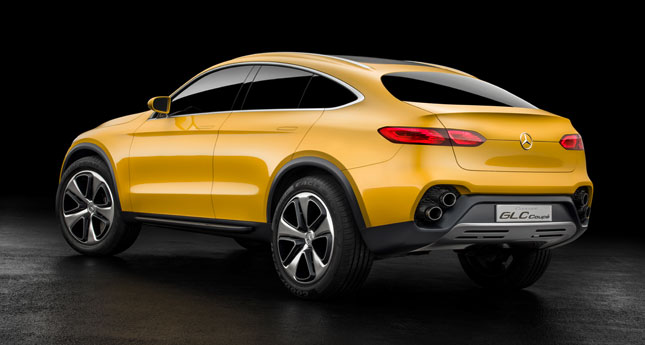 ADVERTISEMENT - CONTINUE READING BELOW ↓