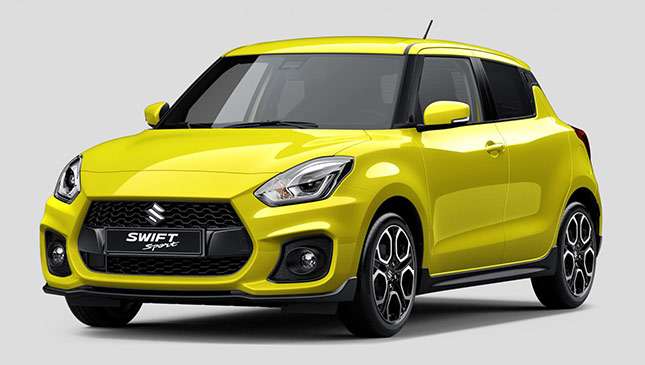 The Suzuki Swift Sport has always been a bit of a hero. Naturally aspirated, light, a joy to manhandle and styled presumably to resemble a baby sports shoe. It was really good.
This is the new one. And immediately you will notice that it no longer resembles a baby sports shoe. The fact it's yellow probably doesn't help. It's recognizably a Swift Sport… just a little different. We'll leave you to decipher whether it's a good change or a bad change.
Otherwise, that's pretty much your lot. Suzuki isn't revealing anything until its world debut at the Frankfurt Motor Show on 12 September, so we've got a while to go yet.
We are told however, that this new third-gen Swift Sport "has undergone a complete redesign and delivers an all-new level of excitement for sport minded drivers across the world."
Have they whacked on a turbo and given in to the modern world of motoring? Will it still be the chuckable loon we know and love? Tune in on 12 September to find out.
NOTE: This article first appeared on TopGear.com. Minor edits have been made.
Recommended Videos