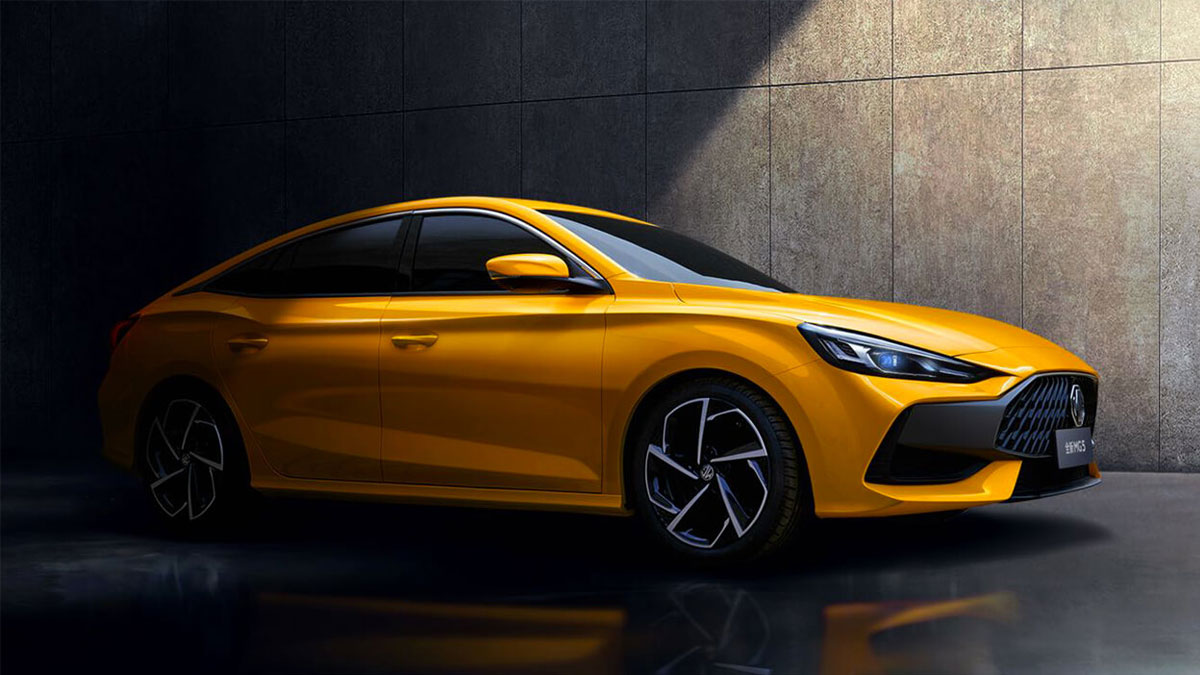 "Following the reveal of the new electrified wagon version of the MG 5 in the UK, the carmaker has now pulled the wraps off the next-generation sedan, this time on the other side of the globe. At the 2020 Beijing Motor Show in China, to be exact.
"The all-new MG 5 looks a heck of a lot sportier than its predecessor. In terms of design, it's far from looking like an entry-level sedan. The 5's original chrome-laden grille has been replaced with a sleeker black finish with diagonal trims that give contrast to the chrome badge at the center. This is flanked by aggressive-looking air intakes that complete the front bumper's look.
"New swept-back headlamps take the place of the old model's boxy lights. In addition, the hood now opens a bit farther from the grille. And speaking of the hood, prominent lines here that flow onto the sides add to the overall sporty appeal.
ADVERTISEMENT - CONTINUE READING BELOW ↓
"Out back, the all-new 5 gets redesigned taillights and twin exhaust pipes on the rear bumper. Underneath, meanwhile, the vehicle sits on stylish new wheels."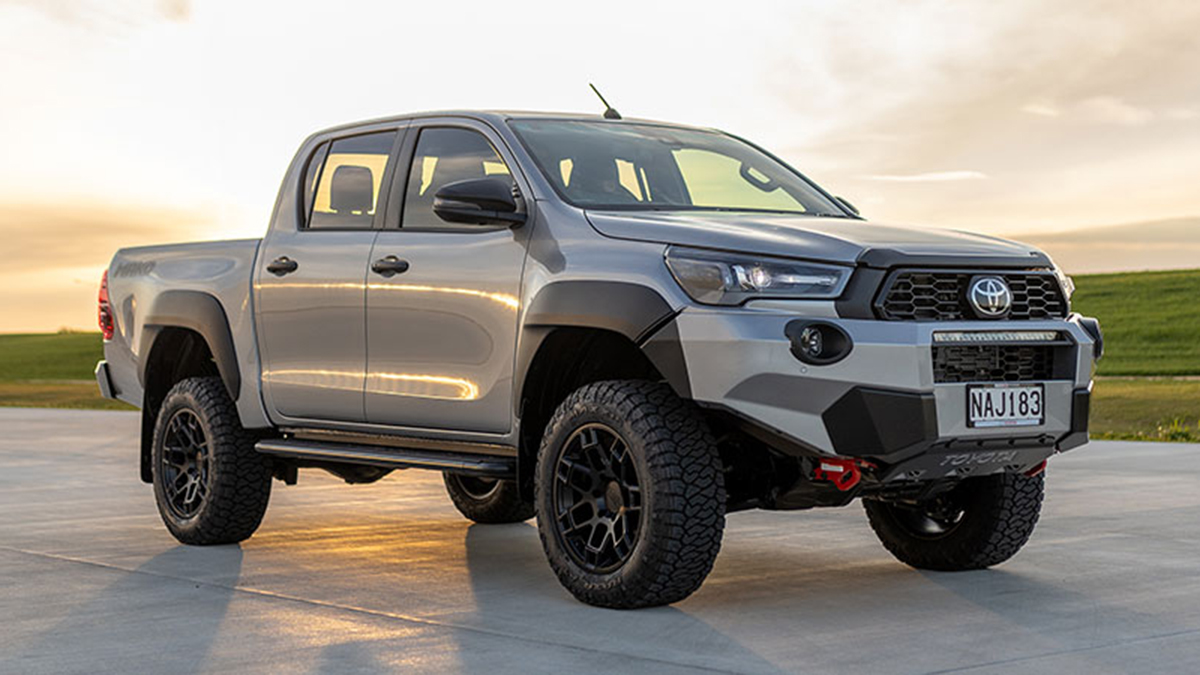 "Toyota keeps on finding ways to beef up the refreshed Hilux. The sad part, though, is that these versions of the truck will likely never make it to our shores.
"The latest factory-modified Hilux comes from New Zealand. This is the Toyota Hilux Mako, which, in the Japanese car manufacturer's own words, is 'designed to eat small fry for breakfast.'
"If it looks familiar, it's because it carries a largely similar aesthetic to the Hilux Rugged X recently unveiled for the neighboring Australian market. The most glaring difference is that the Mako gets a body-color front bumper, less plastic bits, and no snorkel. It also runs on new 18-inch matte black alloy wheels wrapped in off-road tires.
ADVERTISEMENT - CONTINUE READING BELOW ↓
Recommended Videos
"Changes have been made to this Hilux's suspension setup—the stock shock absorbers have been wrapped with ARB Old Man Emu BP-51s with user-adjustable compression. The brakes have also been altered, with Toyota opting to give the Mako larger discs up front with upgraded brake lines for better feedback and durability. Inside, you'll find sports seats with different stitching and branding."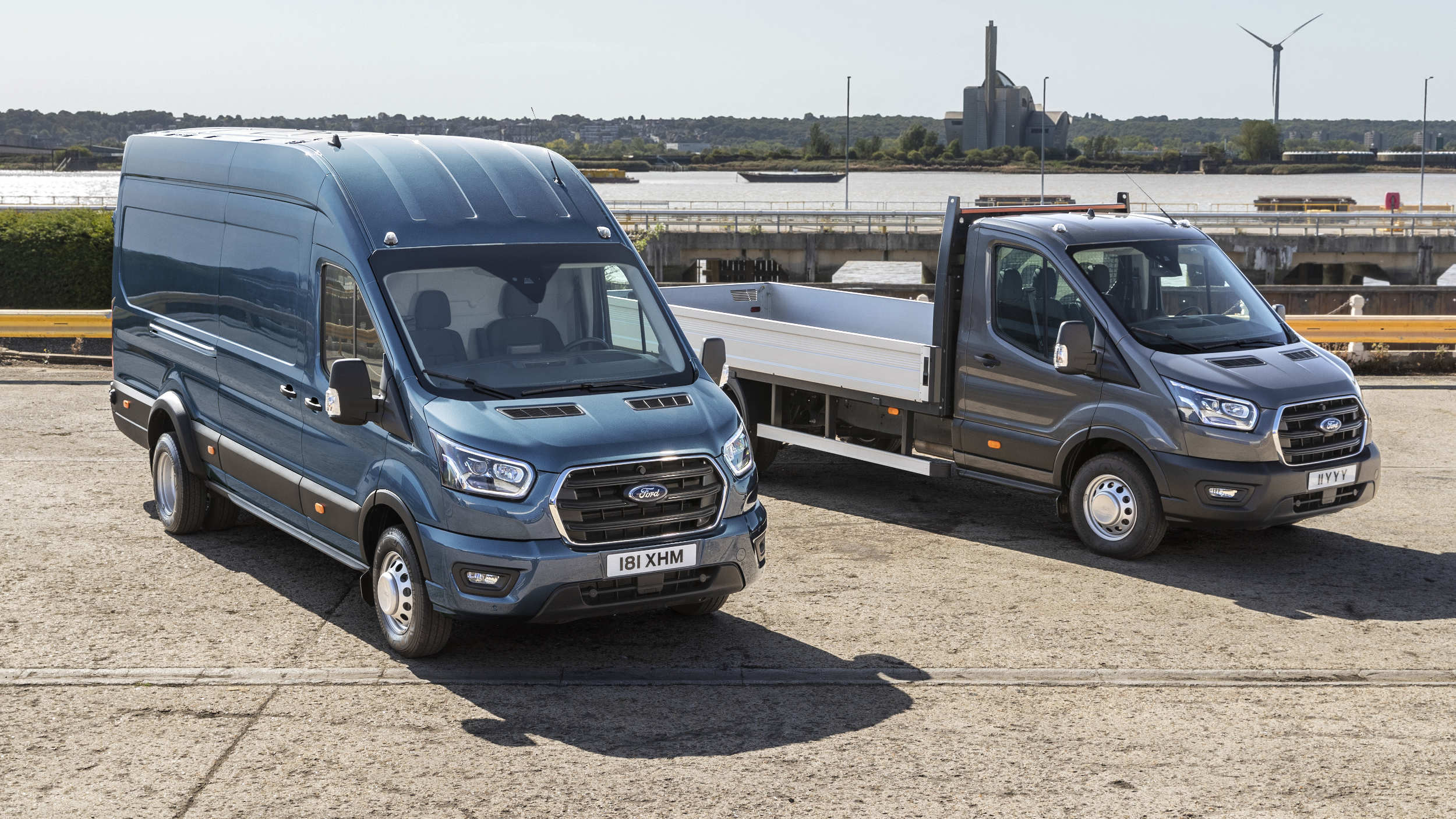 "Ford is expanding its lineup of heavy-duty vehicles, but it's not a pickup that the carmaker is adding to its roster. This time, it's a heavy-duty Transit with a 5,000kg gross vehicle mass (GVM) that's just been introduced.
"The high-GVM Transit, which Ford says is the toughest one yet, boasts a payload capacity of up to 2,383kg for the panel van model and 2,558kg with the factory-fitted flatbed version. The base chassis cab model, meanwhile, has a load capacity of 2,866kg.
ADVERTISEMENT - CONTINUE READING BELOW ↓
"Under the hood of this five-ton Transit is Ford's heavy duty truck (HDT) powertrain: a 2.0-liter EcoBlue diesel mill that generates 168hp and 390Nm of torque. This is mated to a 10-speed automatic gearbox.
"The vehicle gets some mechanical upgrades as well, with uprated suspension and rear brakes, along with a reinforced upper body structure and ancillaries for heavier loads. The rear tires are now wider, too, at 205mm."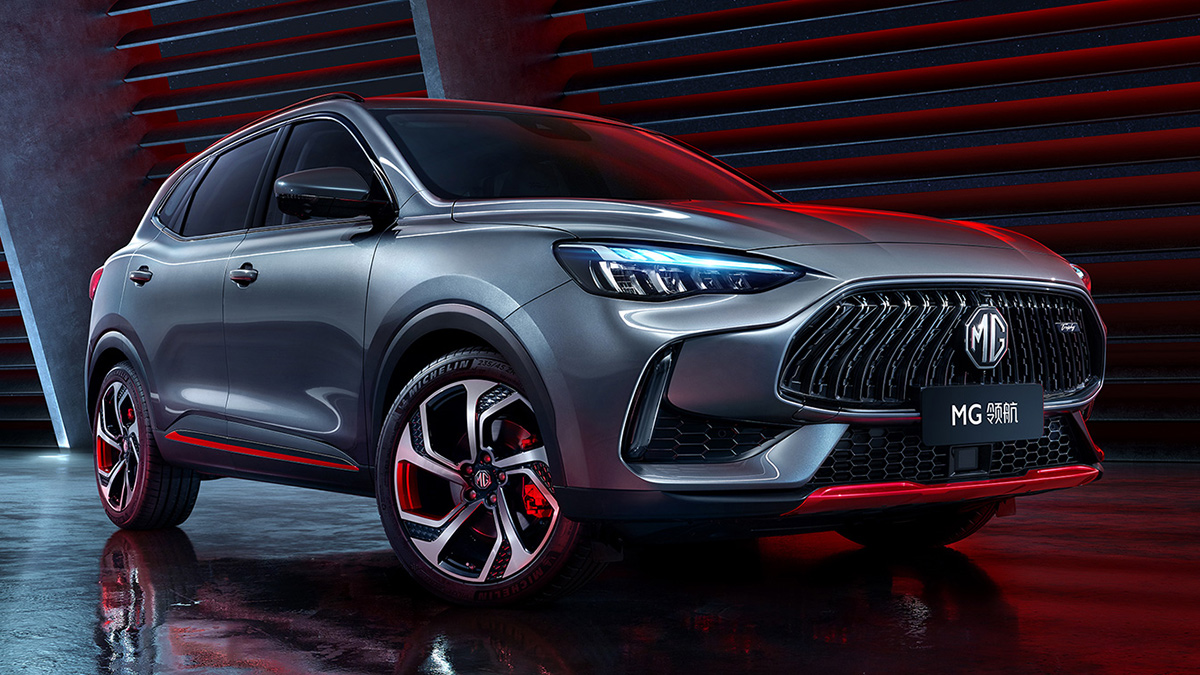 "The MG ZS and RX5 were relative surprises when they burst onto the local car scene over the last couple of years. A big part of this, of course, was their competitive pricing, but their looks had a lot to do with their sudden popularity, too. They just didn't appear as if they were made in China.
"If you thought MG's current crop of SUVs and crossovers in the Philippines is a sight for sore eyes, you haven't seen anything yet.
"MG has just revealed the Pilot compact SUV at the 2020 Beijing International Automotive Exhibition, and man is it sleek. It's easily one of the sportiest-looking vehicles to show its face this 2020. The front-end, in particular, really gives off an impression of speed thanks to aggressive headlights, and incredibly macho fascia, a sculpted hood, and an intricate and premium-looking grille. It also runs on attractive 19-inch 'Tomahawk' wheels."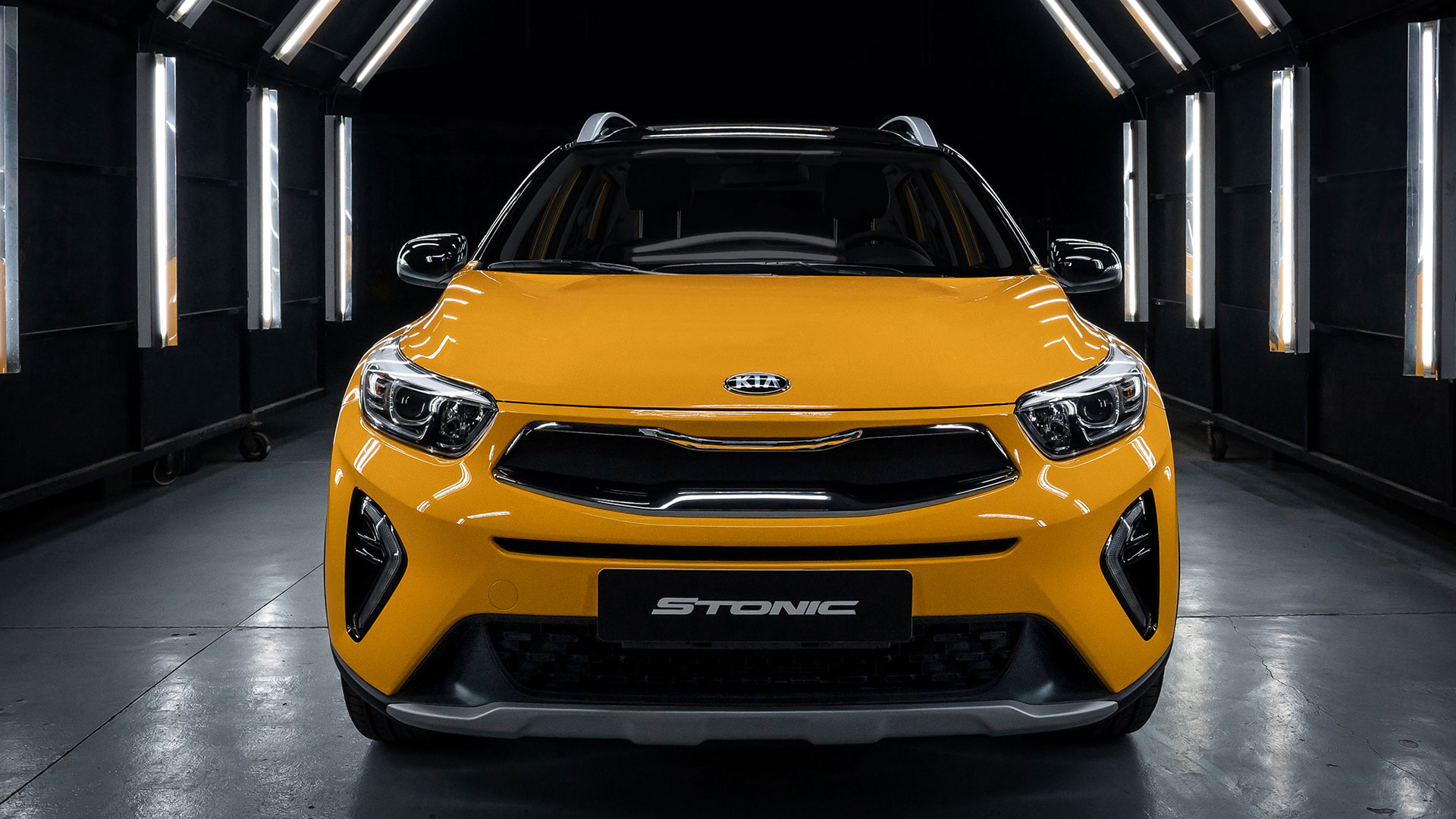 "Kia Philippines is poised to shake up the crossover segment with the upcoming launch of an affordable and promising new offering, the Stonic. Now that the vehicle's official unveiling draws near, let's do a quick rundown of what we know about the vehicle's specs and pricing so far.
ADVERTISEMENT - CONTINUE READING BELOW ↓
"The Kia Stonic stands 4,100mm long, 1,735 wide, and 1,532mm tall with a 2,570mm wheelbase and 185mm of ground clearance. As we previously reported, it packs a 1.4-liter gasoline mill that's mated to a six-speed automatic or six-speed manual gearbox. Automatic units generate 99hp, while manual ones are capable of 94hp. What we didn't mention before was that the crossover will boast 132Nm of torque.
"Inside, the Stonic gets an eight-inch infotainment with Android Auto and Apple CarPlay compatibility as standard, and this produces sound via a six-speaker setup. A reversing camera is also available across the range.  Features exclusive to the top-of-the-line variant include a smart entry system with push-start ignition, automatic climate control, rear parking sensors, electronic stability control, and hill-start assist."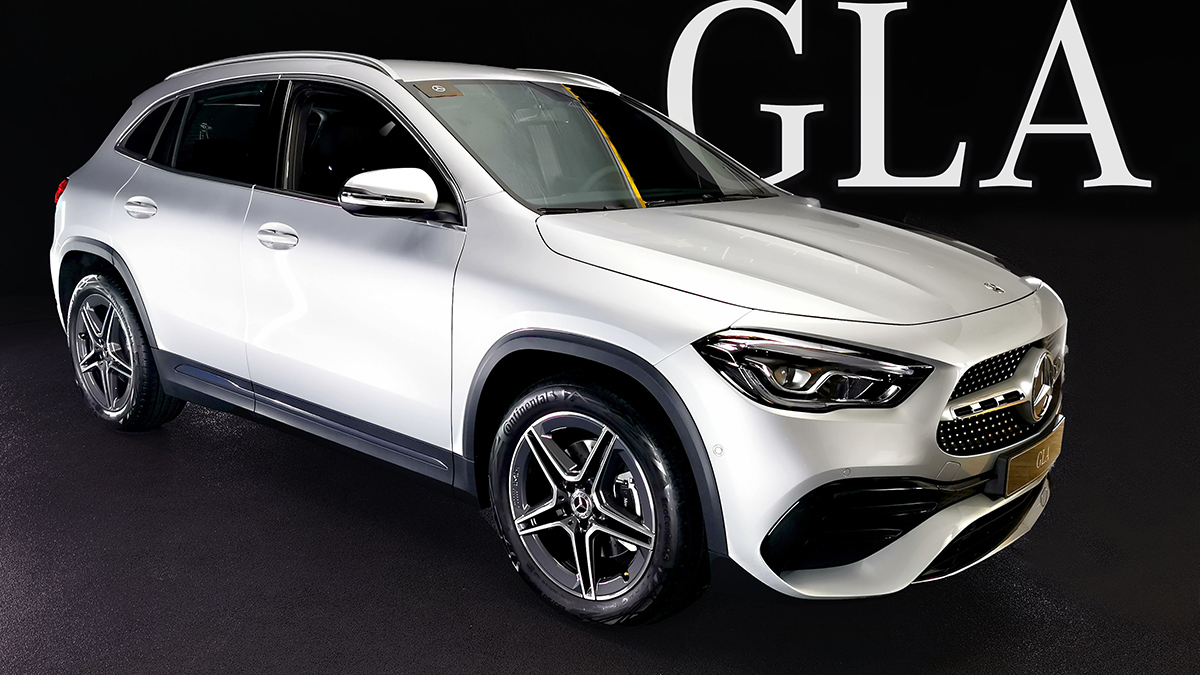 "Last month, Mercedes-Benz's official Philippine distributor Auto Nation Group (ANG) launched the all-new GLB—a luxury alternative to the traditional seven-seater SUV. Now, the company is following this up by introducing something a little less family-oriented.
"This is the all-new GLA, the latest iteration of the German carmaker's entry-level SUV. The GLA 200 AMG Line was launched earlier today packing a 1.3-liter four-cylinder engine capable of 163hp and 250Nm of torque, a dual-clutch automatic transmission, and a P3,290,000 introductory price—an enticing proposition for anyone hoping to get into the Mercedes-Benz ownership experience.
"The vehicle's exterior, styled in AMG fashion, gives off a sporty vibe that nicely compliments the SUV's relatively compact build. The face features an intricate diamond-pattern grille with chrome accents and attractive LED headlights, while large 19-inch wheels further accentuate the GLA's dominating stance. More important, the vehicle maintains a sleek roofline and the unmistakable shape of a Mercedes-Benz SUV."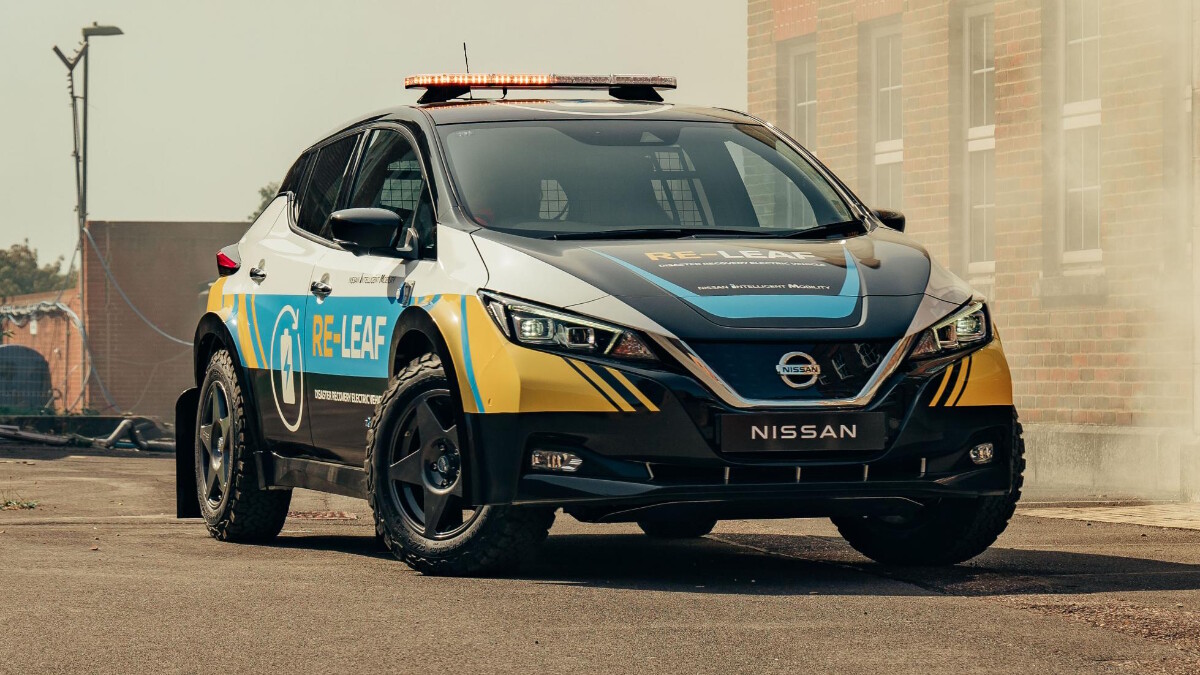 ADVERTISEMENT - CONTINUE READING BELOW ↓
"This is an electric concept car built by Nissan. It does not preview the next-generation GT-R, nor is it a nutjob 1,000hp+ hyper-thing. It is a prototype built to drive into the center of a disaster zone and provide emergency electrical assistance.
"It's called the Re-Leaf (get it?) and it's been built to "demonstrate the potential of electric vehicles in disaster recovery." In Japan, Leafs have been used to provide emergency power and transportation following natural disasters since 2011.
"So, it's a friendly little mobile power station. Examples of the things it can power include an electric jack hammer, a pressure ventilation fan, an intensive care medical ventilator, and a 100-watt LED floodlight. Nissan also says a fully-charged 62kWh Leaf battery can power the average household for just under a week.
"You will notice it has benefitted from a few choice modifications. The ride height has been raised by 70mm and features a custom sump guard to help the little fella navigate obstructions or fallen debris on roads. It's even got wider tracks, custom wheel arches, and 17-inch motorsport wheels, just like a weal wace car!"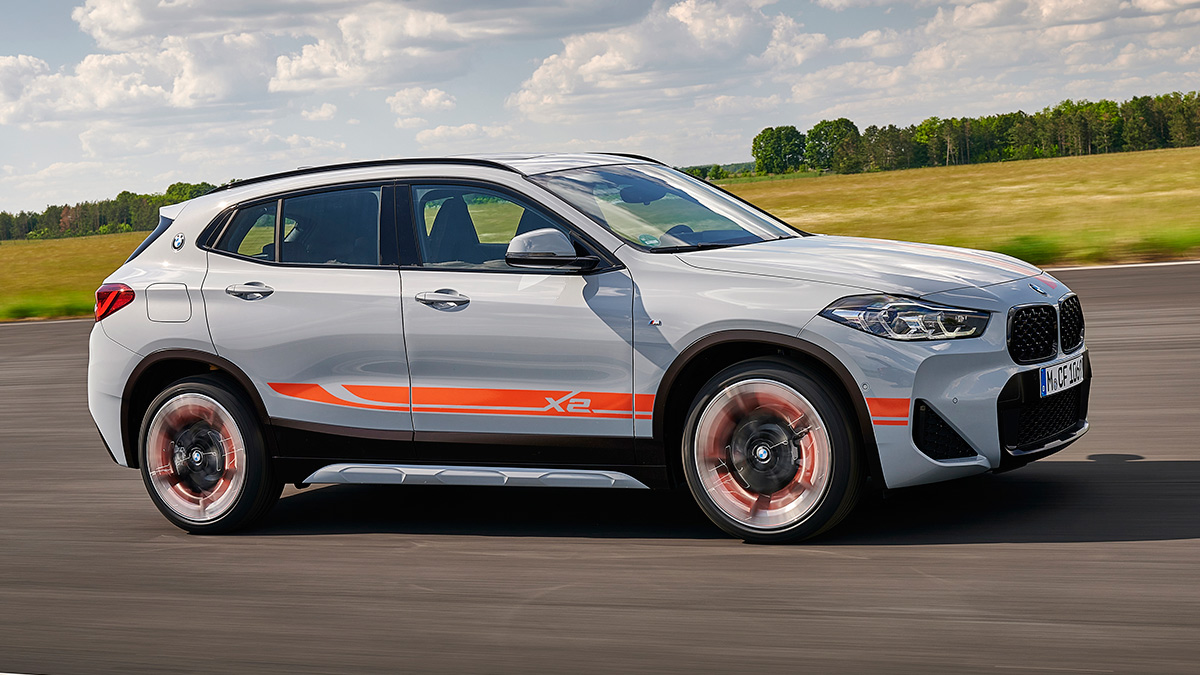 "There's nothing like a fresh splash of bright paint to liven up a car, right? BMW has done exactly this with the X2, giving it a livelier look courtesy of a handful of exterior add-ons and some new color applications.
"This is the BMW X2 M Mesh Edition, a more playful take on the brand's small crossover—not that the regular version was drab in any way. All enhancements to this thing are purely aesthetic, and available engine options include a diesel with up to 231hp, a gasoline mill with 178hp, and a plug-in hybrid drive system. We have to say, though, that the X2 does look considerably zippier with these changes on.
"The most obvious alteration here is the vehicle's new set of M wheels, available in 19- or 20-inch sizes. These feature accents to match the Mesh Edition's colorful new decals, and literally look sharp. Seriously, these things look like fangs.
"Past that, you're looking at an intricate M 3D mesh kidney grille in glossy black, a new Frozen Black-Brown metallic trim on exterior components like the bumpers, side skirts, and wheel arches, and some more gloss black bits on the rear and exhausts."
ADVERTISEMENT - CONTINUE READING BELOW ↓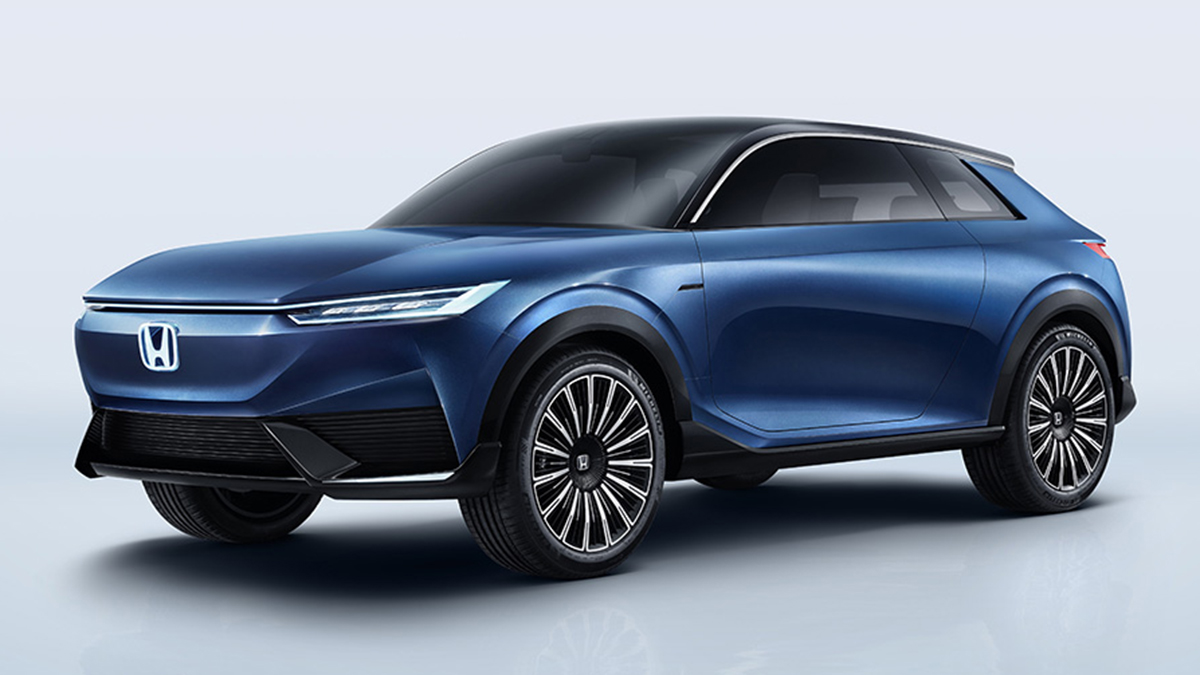 "Honda is coming up with another electric vehicle fit for a zero-emission future, and this one looks just as enticing a proposition as its last one, the Honda e.
"This is the Honda SUV e:concept, and what it lacks in panache name-wise, it more than makes up for with its top-notch design. It's been unveiled at the 2020 Beijing International Automotive Exhibition, and the brand says it or some variation of it will hit mass-production to become the Honda's first true EV offering in the Chinese market.
"Like the Honda e, this EV flaunts a minimalist exterior look that features plenty of clean surfaces. There's nothing cute about this vehicle, though, with its macho face, massive wheels, and muscular proportions. The front-end, with its angry unified LED headlights and illuminated Honda logo, has to be our favorite design element here, followed by the vehicle's sculpted side profile."