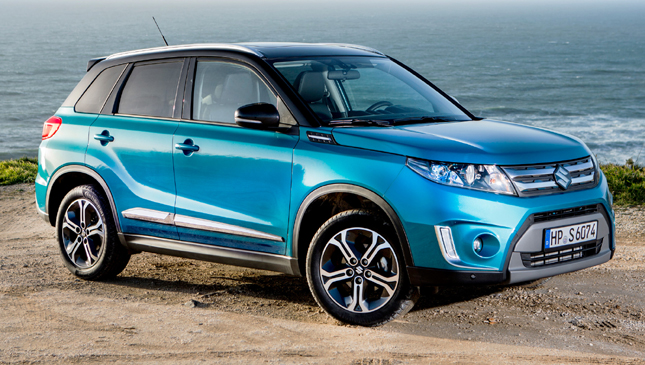 When the term 4x4 is mentioned, images of dirty, gas-guzzling off-road rigs almost always come to mind. For several decades, people have had this notion that such vehicles--though capable of tackling almost any terrain--tend to deplete our planet's natural resources. And we're not just talking about the ground they tread on.
Suzuki, however, is set to change this image. The carmaker recently claimed that its vehicles are some of the "cleanest" non-hybrids in the industry. Of particular note is the all-new, next-generation Vitara. The compact SUV, which is set to go on sale in the UK in April, emits a mere 111g/km of carbon dioxide for the 1.6-liter DDiS diesel motor with AllGrip 4x4 drivetrain.
To further stress the point, the Japanese carmaker also announced that its other all-wheel-drive models are eco-friendly. One is the Swift 4x4 Dualjet, with an equally low 111g/km of carbon-dioxide emissions. Another is the S-Cross DDiS SZ-T (the new SX4), which has a slightly higher carbon-dioxide emission of 114g/km. Thanks to the lightweight AllGrip Intelligent 4x4 system, such Suzuki models can tackle almost any terrain just like the more rugged off-road vehicles with bigger tires and the like. Yet the lightweight design allows them to be fuel-efficient and to emit less harmful elements into the atmosphere.
Continue reading below ↓
Recommended Videos
Suzuki has long been a maker of "miniature" off-road vehicles and some of the best rally cars in the business. Let's hope we get to see more of its clean and versatile offerings roaming Philippine soil really soon.