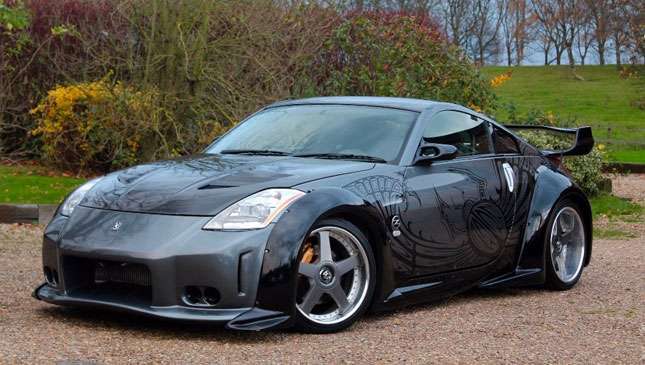 Remember The Fast and the Furious: Tokyo Drift? You know, the movie that thought it could influence an entire generation of wannabes aspiring racers to start skidding sideways? The film itself was ridiculous in typical F&F fashion (back when it was still about street racing) because it gave viewers the impression that drifting is a competition of who crosses the finish line first. But still, the cars in the movie were a treat for JDM lovers.
Drift King, or DK for short, was the film Tokyo's street racing king and main baddie. His ride of choice was a Nissan 350Z replete with circa mid-2000s decals and NOS. And now one of the cars used by Universal Pictures in the film has just found its way onto online car sales site Auto Trader.
Continue reading below ↓
Recommended Videos
The unit was apparently bought by a private collector soon after the film's release. It's one of only two to have survived production, and the only one fitted with all the "desirable performance upgrades" which includes an APS twin-turbo engine.
Erin Baker, Auto Trader's editorial director, said: "It's the car of every boy racer's dreams, but we doubt the next owner of this car will spend too much time cruising your local retail car park.
"Unique in every way, we're delighted to have another Hollywood star showcased on the UK's largest automotive marketplace, and I'm certain we can match it with an owner that shows a little bit more TLC than Takashi did 11 years ago."
Interested? It's priced at £99,950, or roughly P6.7 million. Better save up on those pink slips.