Remember the Nissan Ariya Concept from the 2019 Tokyo Motor Show? Well, this is its production version, and frankly, it's easily one of the prettiest crossovers, let alone EVs, we've ever seen.
Last year's concept was a looker, and, thankfully, Nissan hasn't strayed too far from what made it a promising aesthetic endeavor. The whole look leans towards futuristic, with sharp lighting units, a sleek swept-back roofline, chunky five-spoke wheels, and a unified face highlighted by a massive 3D kumiko-pattern grille and the brand's new logo literally glowing in the center of it all.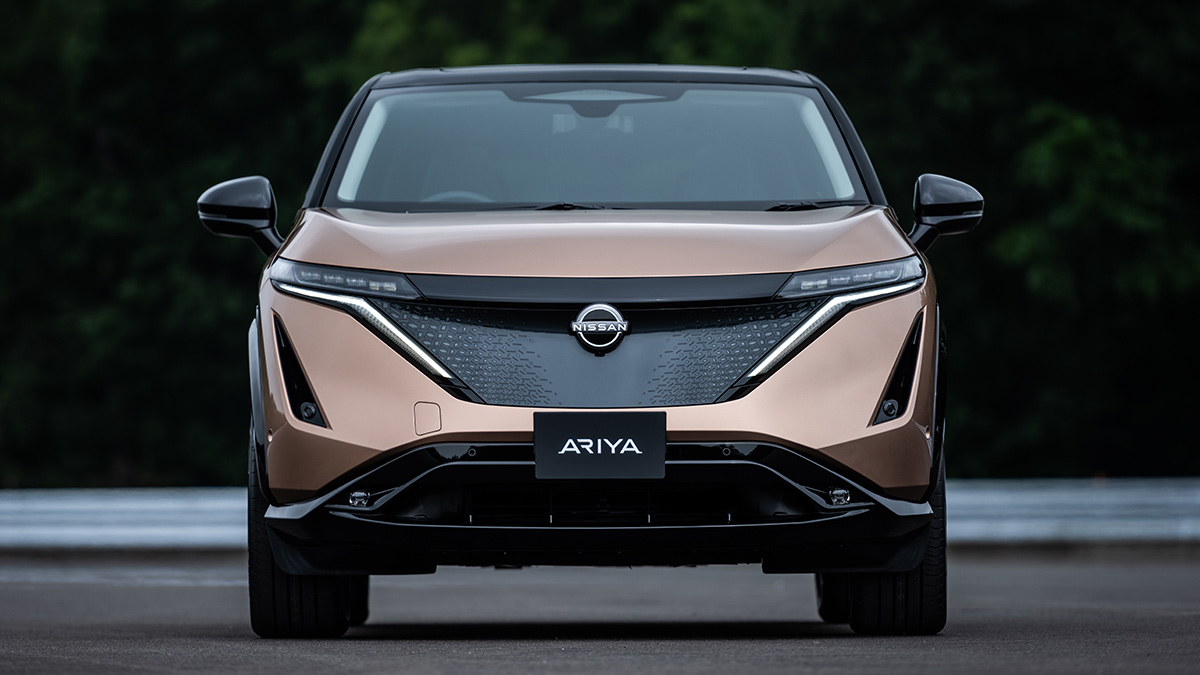 Continue reading below ↓
Recommended Videos
The vehicle's minimalist approach is kicked up a notch inside, where occupants are greeted by one of the cleanest looks Nissan has ever gone with for a car interior. The dashboard features a unified pair of 12.3-inch displays—one serving as a digital instrument cluster, and the other for more conventional touchscreen duties. Drivers are also faced with a full-color heads-up display.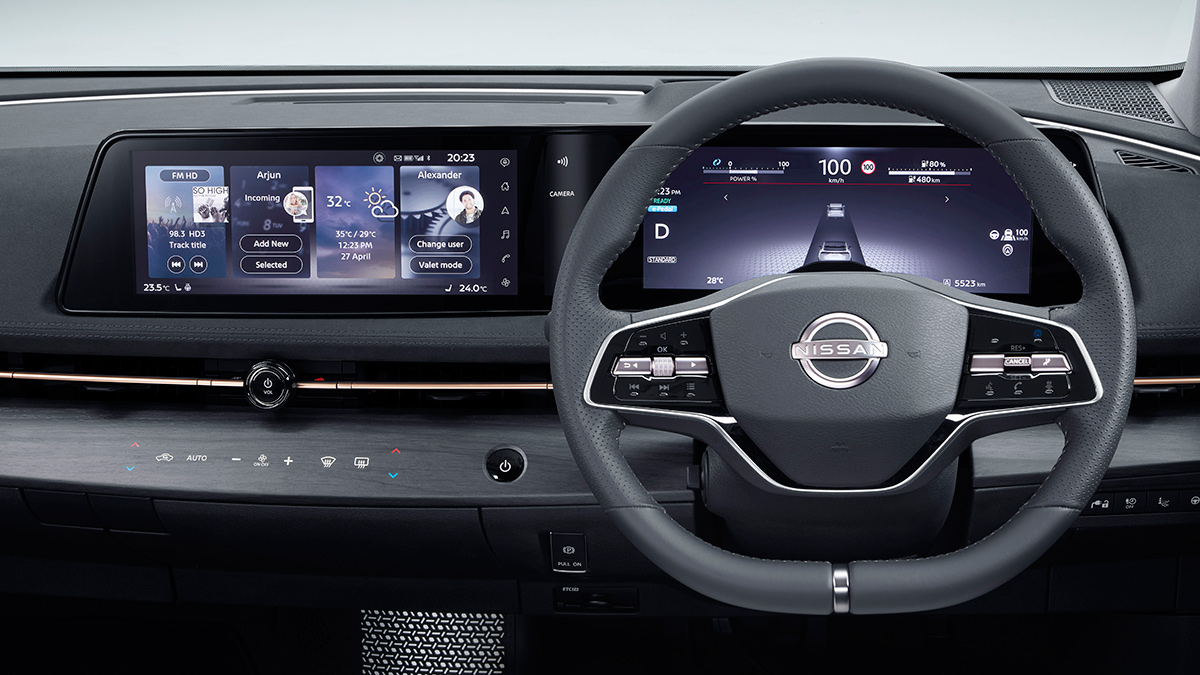 Only a handful of physical buttons are present—mostly on the steering wheel—as A/C settings are adjusted via haptic switches instead of mechanical ones. All cabin materials appear smooth and soft to the touch, and there's an attractive copper trim running across the dash and over the neatly-concealed A/C vents. The whole vibe is modern and cozy, and we dig it.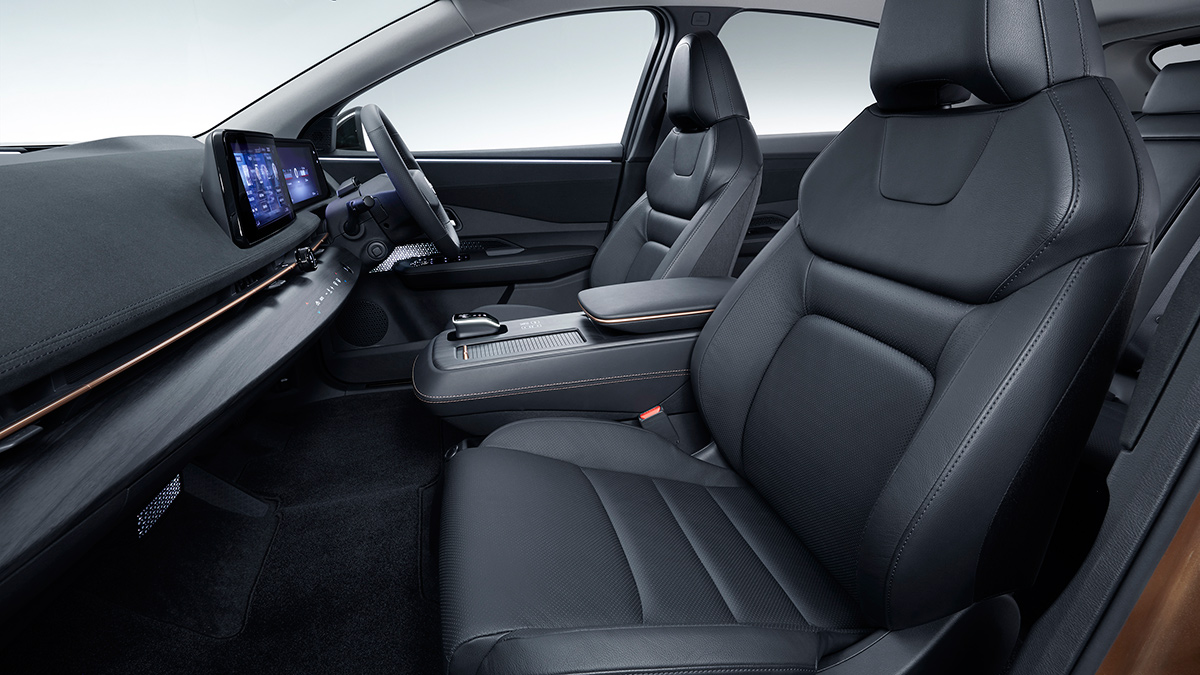 Of course, a futuristic car needs futuristic tech. In the Ariya, this comes in the form of a voice recognition system, Amazon Alexa, an Intelligent Route Planner, and the NissanConnect smartphone app. The last one lets you calibrate vehicle settings like the A/C prior to entering the car, while voice features let you access pertinent information just by saying "Hello Nissan" or "Hey Nissan." Intelligent Key is another neat feature that unlocks the car and turns on various features as a driver approaches the vehicle.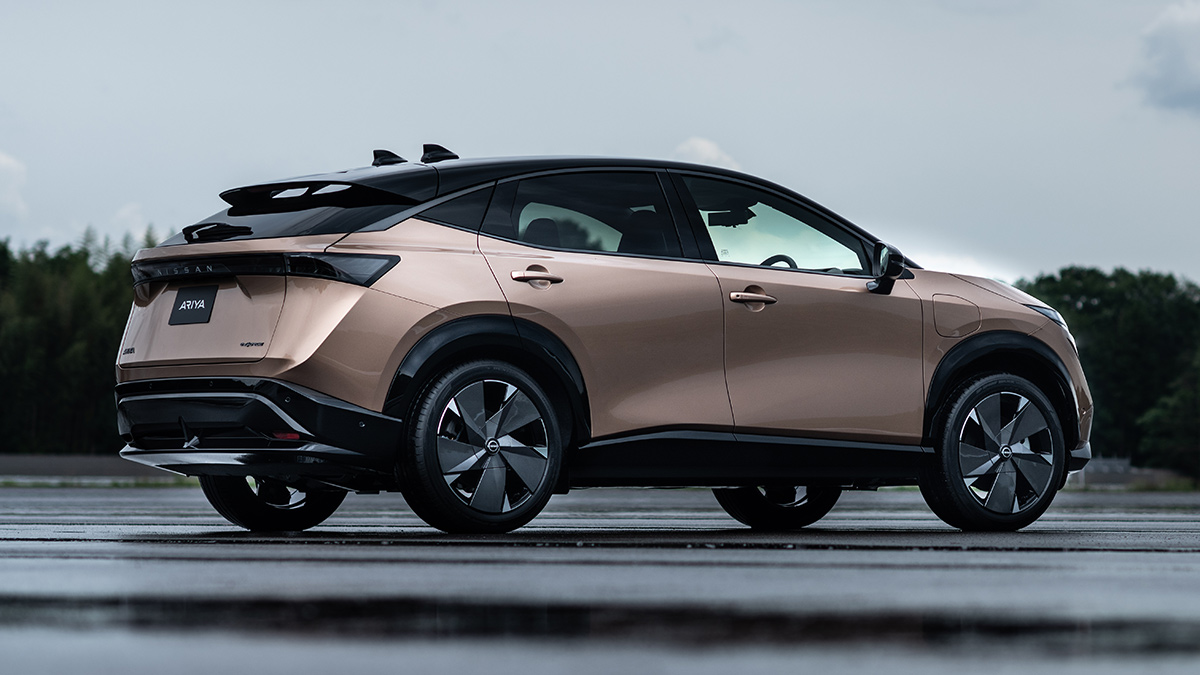 So far, only specs for the Japanese market have been revealed. Over there, the all-electric Ariya will be available as either a 2WD or AWD, packing either a 65kWh or 90kWh battery. Dual electric motors propel the crossover, and the top-spec unit can reach 100kph in 5.1sec with a top speed of 200kph. If you have range anxiety, the higher-capacity 2WD and AWD Ariya offer 610km and 580km of range, respectively, compared to just 450km and 430km for the 65kWh version.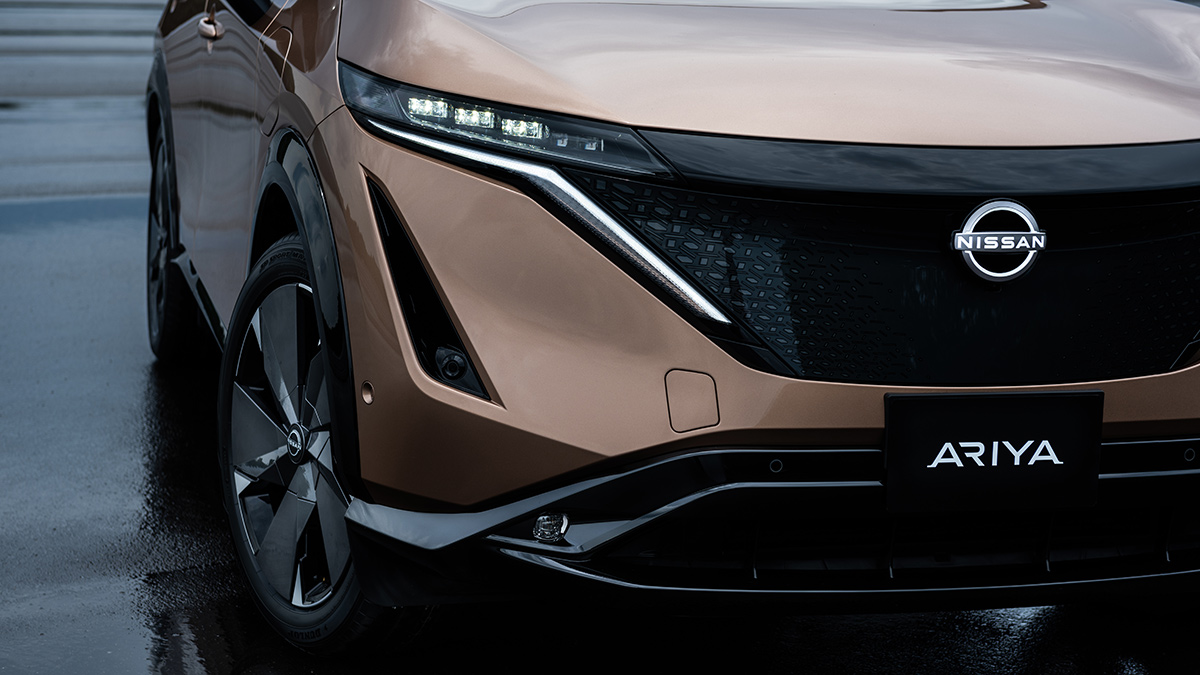 While the Ariya itself has been revealed, the actual sale of the EV crossover is still a while off. In Japan, this hits showrooms in mid-2021, while Europe, China, and the US are scheduled to get the vehicle at the end of next year. Nissan says it will be priced at around 5 million Japanese yen (around P2.3 million). Would you like this to become available in the Philippines?