Come on, Nissan. Are you holding out on us over here in the Philippines? Don't get us wrong—the Navara Pro-4X is neat and all. But it just doesn't hold a candle to the kind of attention Nismo is giving the Frontier in the US market.
The Japanese car brand has just revealed a handful of new Nismo parts for the US-spec truck at the 2022 Specialty Equipment Market Association (SEMA) in Las Vegas, and boy are we jealous. Everything you see here is factory-developed and available for installation with any brand-new Frontier unit.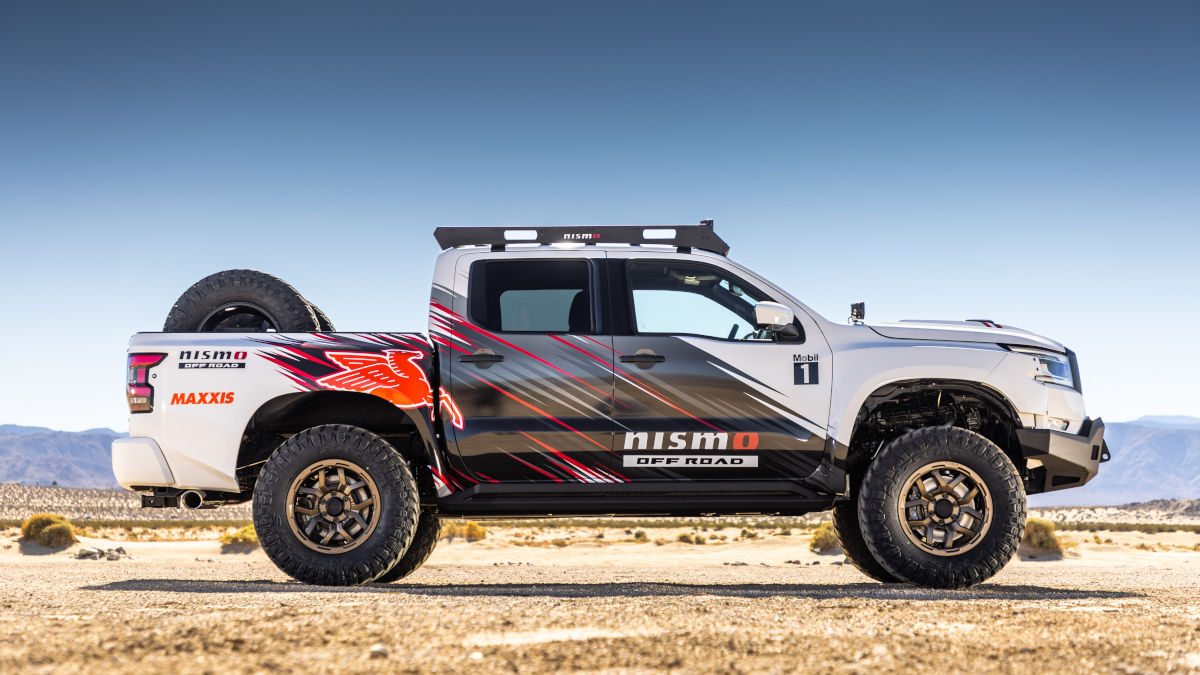 ADVERTISEMENT - CONTINUE READING BELOW ↓
So, what exactly are we looking at? Well, the brand is calling this Nismo-wrapped Frontier the V8 concept, and it's technically a showcase of the latest Nismo has to offer in terms of off-road goodies. These include Nismo Off Road Axis 18-inch wheels, Nismo Off Road rock rails, a roof rack, a winch, and LED lighting. There's also an in-bed, spare wheel, though Nissan says this product is still only a prototype.
OTHER STORIES YOU MIGHT HAVE MISSED:
This week in cars: New Nissan Urvan, Lexus IS350 F Sport launched in PH; new Honda SUV
Review: 2023 Ford Ranger Wildtrak 4x2
Forsberg Racing, responsible for this build, also played around a bit with the Frontier's powertrain here. For starters, the unit packs a 5.6-liter V8 (hence the concept's name) sourced from a much larger Titan full-sized pickup. It's also been fitted with a Nismo cold air intake and exhaust system.
ADVERTISEMENT - CONTINUE READING BELOW ↓
Recommended Videos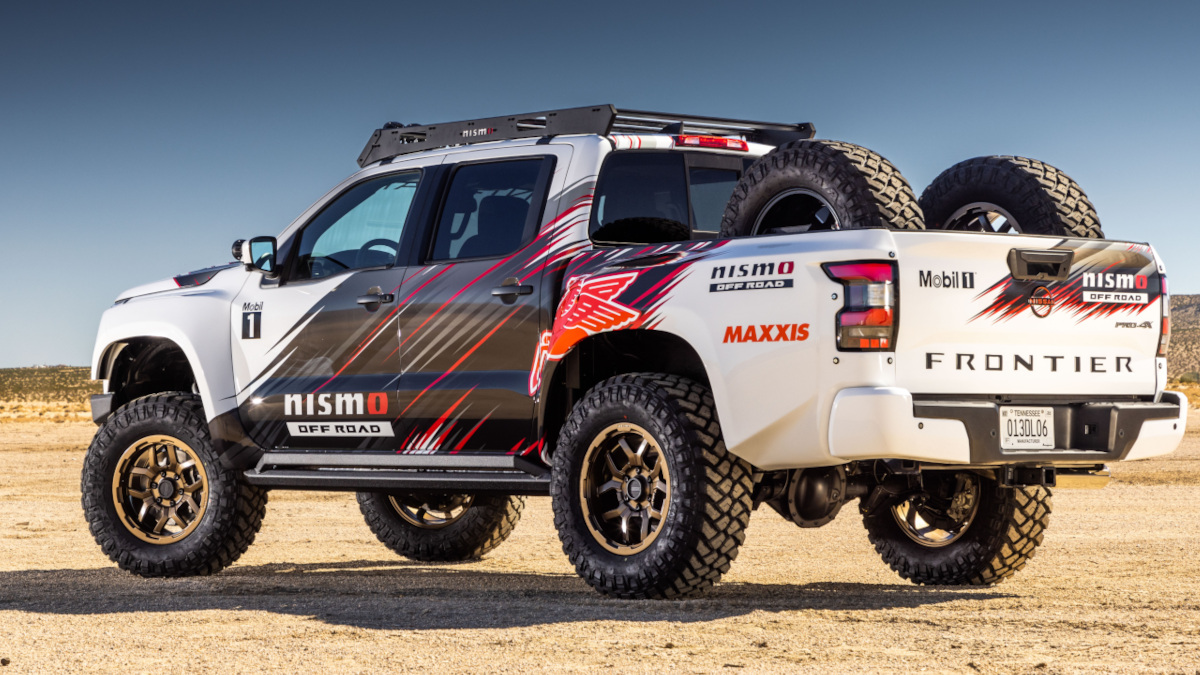 Wrapping the package off is an altered suspension system featuring lower control arms, the rear axle of a Nissan Titan, Nismo and Bilstein coilover shocks, and a custom rear leaf spring. This concept also boasts a custom widebody kit featuring carbon fiber fenders and a prototype Nismo off-road bumper that gives the vehicle an improved approach angle.
ADVERTISEMENT - CONTINUE READING BELOW ↓
So, it seems Christmas came early for Frontier owners then. The Navara is waiting, Nissan—and so are we.
More images of the Nissan Frontier V8 concept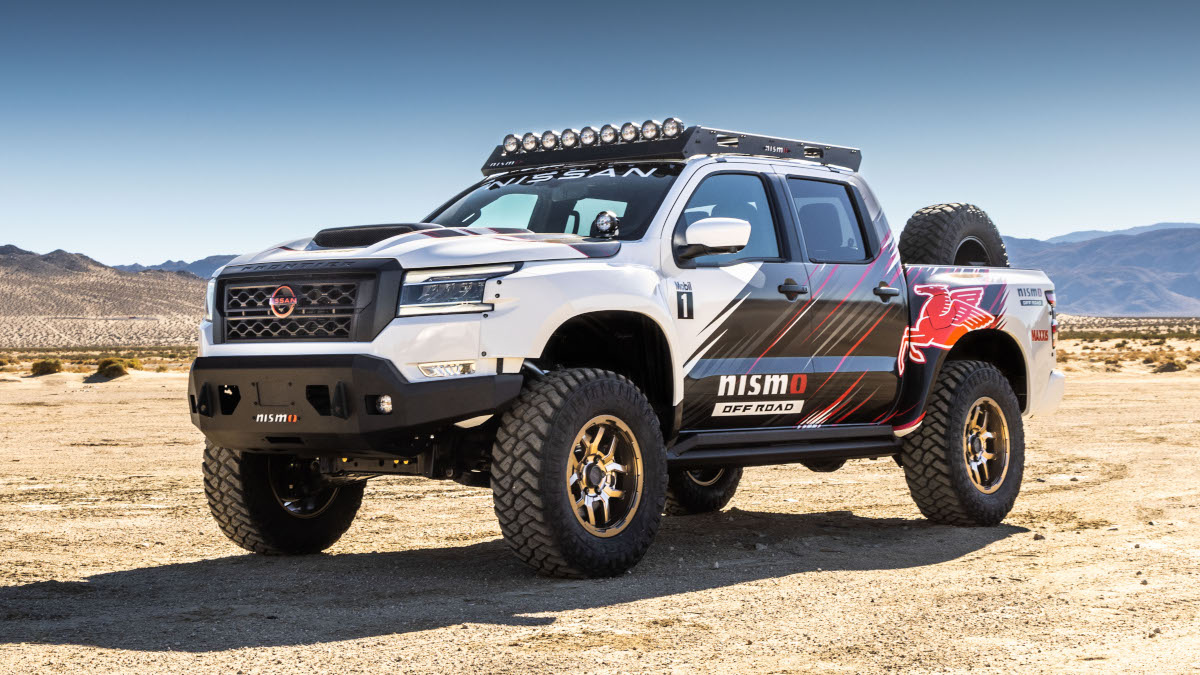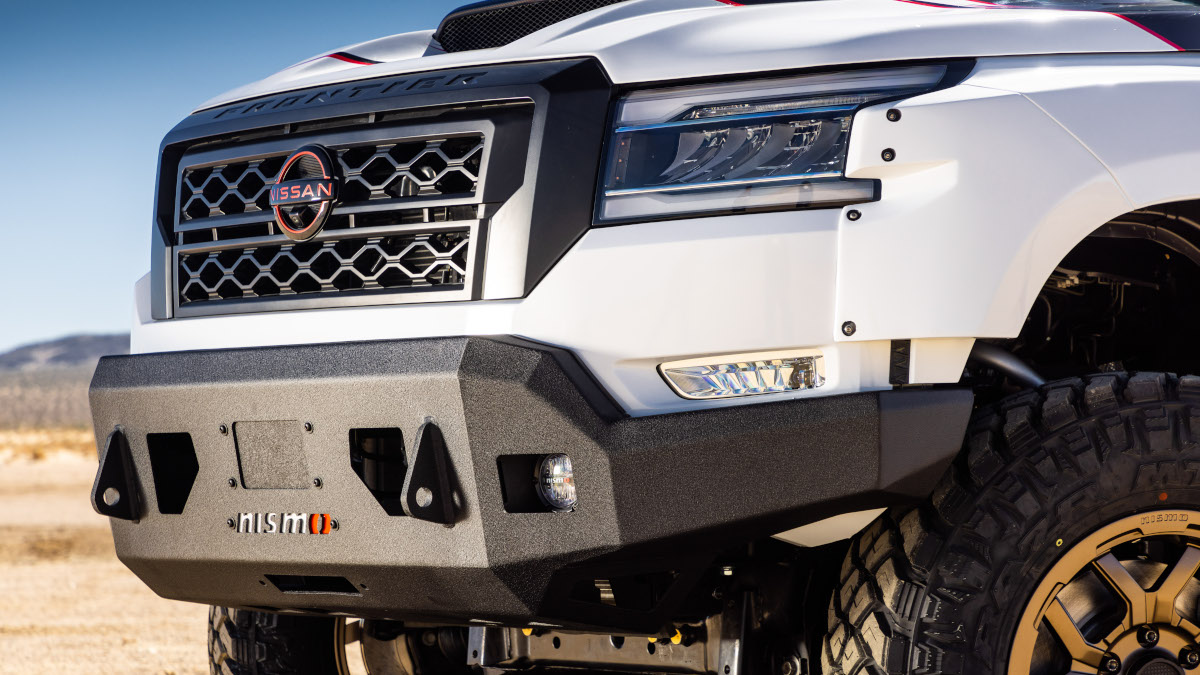 ADVERTISEMENT - CONTINUE READING BELOW ↓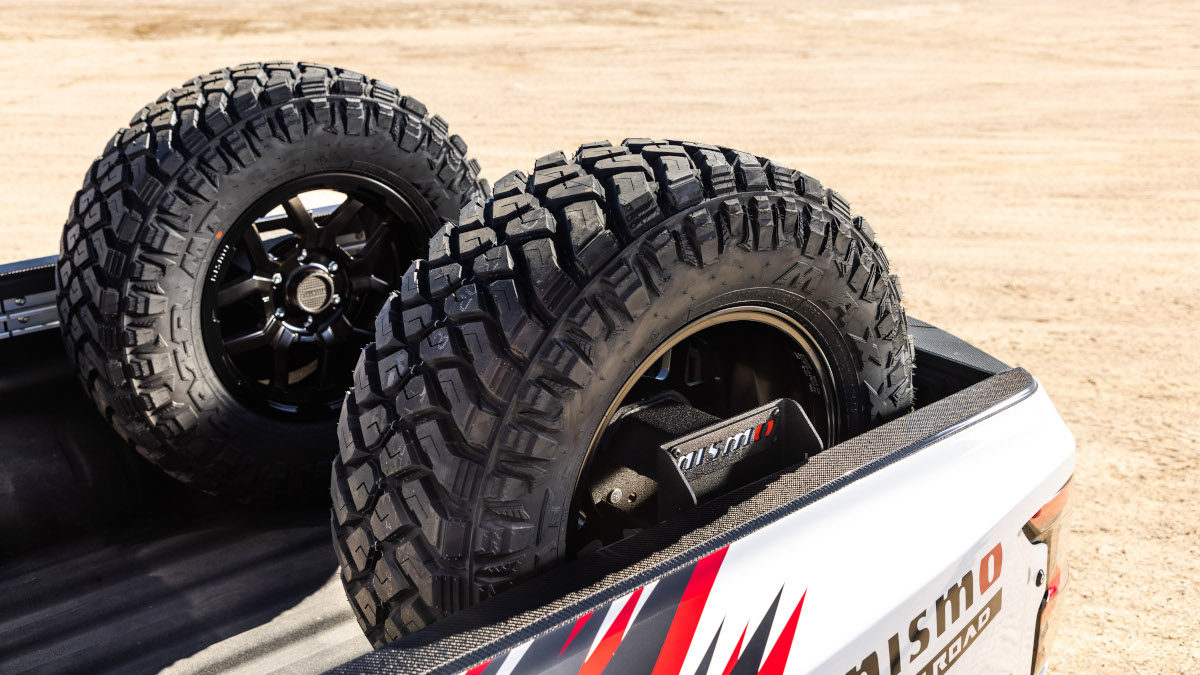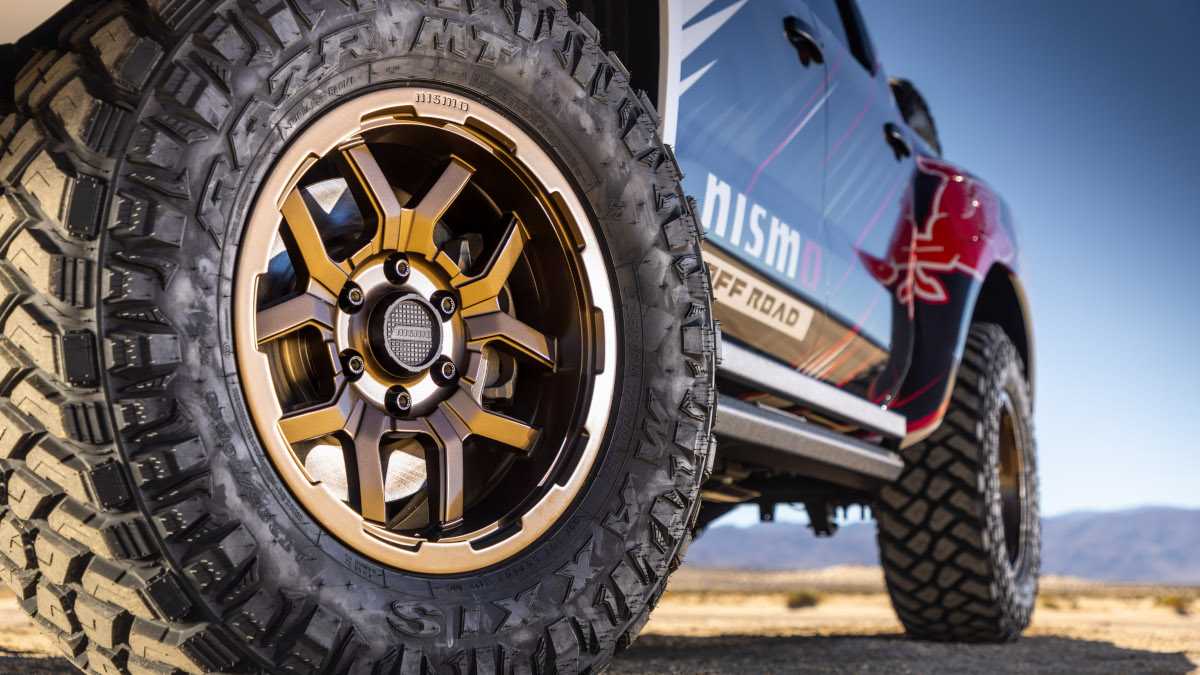 ADVERTISEMENT - CONTINUE READING BELOW ↓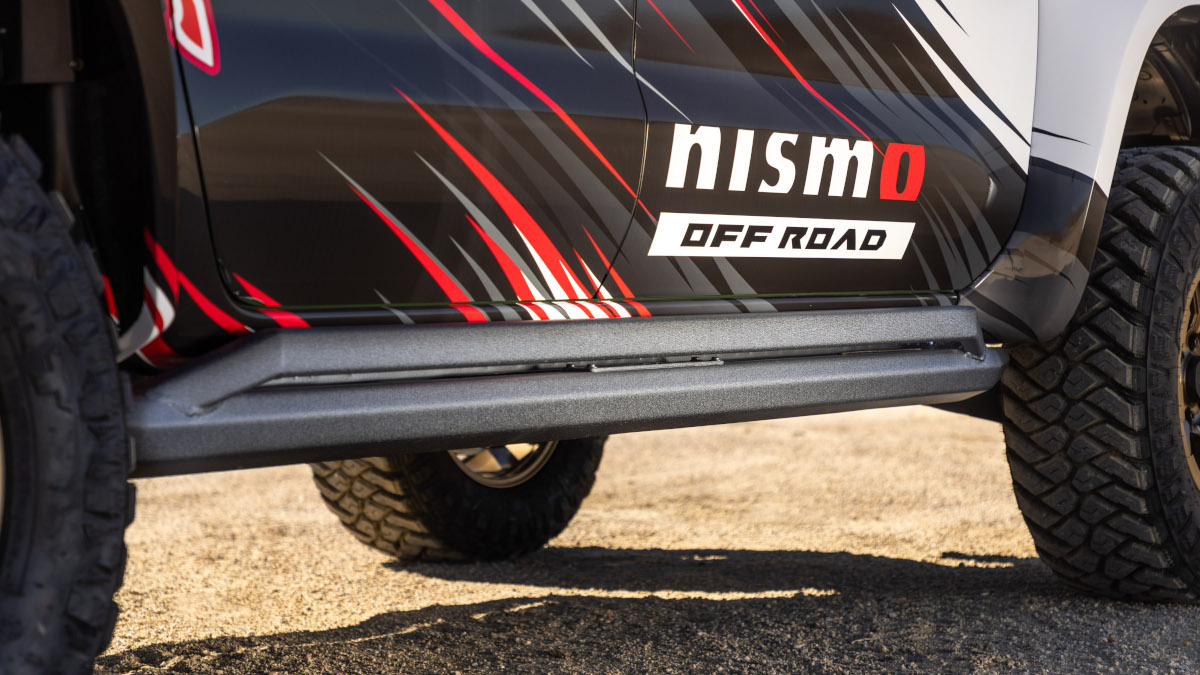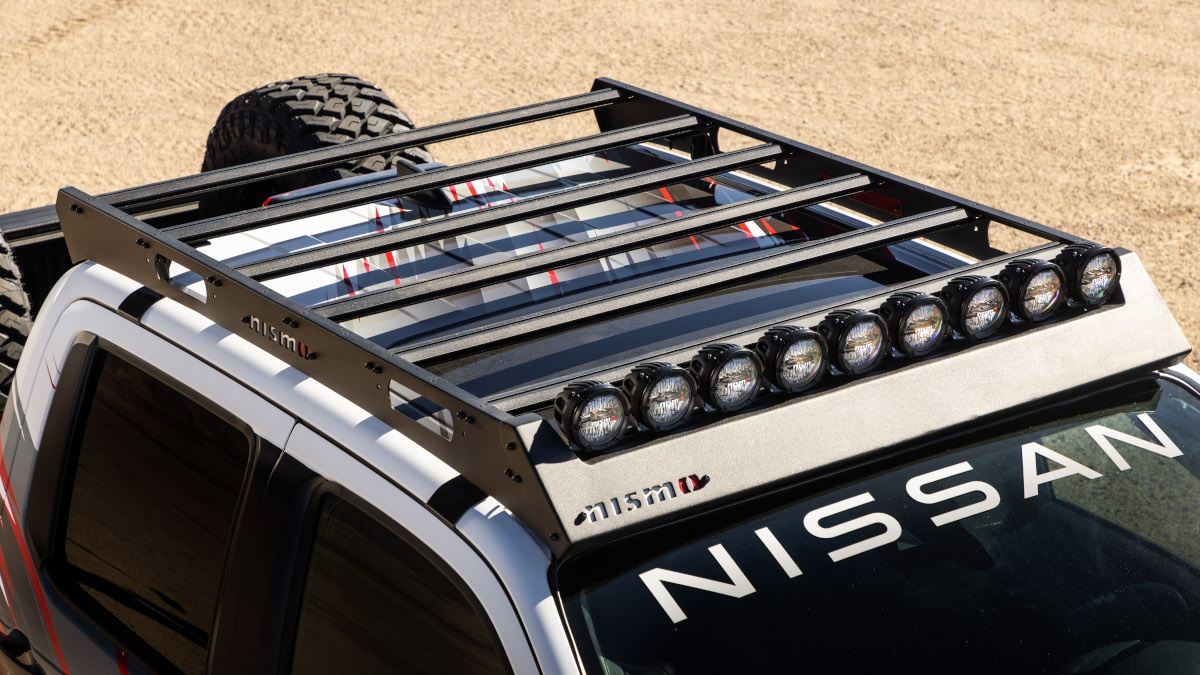 ADVERTISEMENT - CONTINUE READING BELOW ↓