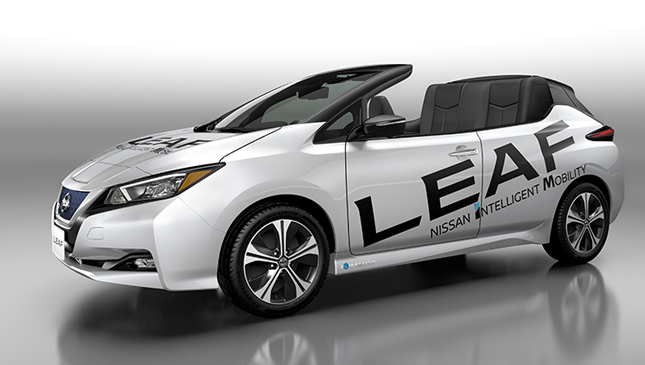 Back in February, we asked Nissan executives if there was any chance that the Leaf--the company's main EV offering and the world's best-selling electric car--would be sold here on Philippine soil. Their answer? Yes--eventually.
So not anytime soon then. But hey, the thought of a hot-selling Japanese EV finding success here in the Philippines is still an exciting one, right? Don't agree? Then maybe this will change your mind.
Okay, maybe not. That oddball you see up there is called the Nissan Leaf Open Car, the al fresco version of the Leaf. But here in the Philippines, you're more likely to end up with lungs full of smog rather than, well, fresh air driving this thing. Still, we do have to admit that the vehicle is an interesting sight.
The Leaf Open Car is currently on display at the Tokyo forum on zero-emission society to celebrate the 100,000-unit sales of the EV in Japan since its introduction back in 2010. Of course, it's still 100% electric, and comes with a variety of Intelligent Mobility Nissan tech including an e-Pedal, a ProPilot driver assistance system, and ProPilot Park. The roofless version features more range, too.
Nissan says it has no plans to actually produce the Open Car version of the Leaf, which is fine because we're still waiting for the regular version to arrive before we actually start fantasizing about driving one with the top down along SCTEX. Here's to hoping the Leaf becomes available locally sooner rather than later.