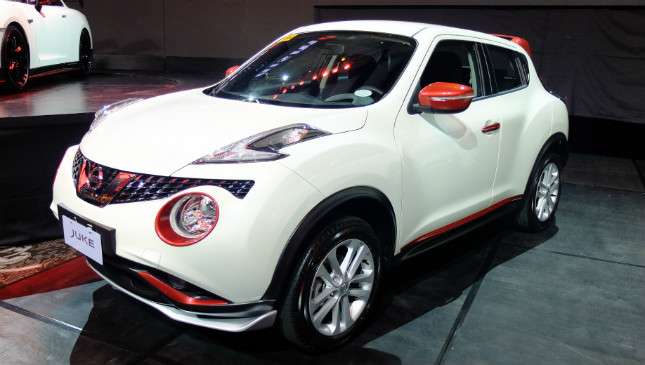 Ever since the calender hit 2018, each carmaker has made adjustments to its sales plan. Some minor, some major, but they've all had to adjust, thanks in no small part to the government's Tax Reform for Inclusion and Acceleration (TRAIN) which passed into law late last year. This has naturally spooked some manufacturers—understandable, given that they'll have to sell some or many of their products now at higher prices.
Nissan Philippines doesn't seem to fall into that boat, at least if its latest launch is anything to go by. The Japanese carmaker has just launched not one, not two, but three face-lifted vehicles in one fell swoop. And to think it's only January.
At its annual media thanksgiving festivities, Nissan unveiled a new Juke N-Style variant, and refreshed Patrol and Urvan Premium. The divisive compact crossover still sports its distinct quirky looks, but with a sportier vibe. The Patrol, meanwhile, looks largely similar to before, but with a redesigned front fascia that sticks out and makes the SUV look more modern and sporty. As for the Urvan Premium, we're told that it's actually a dealer option.
ADVERTISEMENT - CONTINUE READING BELOW ↓
As for the new prices? We'll have those for you shortly. We'll have more detailed photos as well. Stay tuned. What do you guys think about Nissan's refreshed lineup?